• Gianluca Vacchi is an Italian entrepreneur and financier with a net worth of $450 million.
• He grew up in a family business and took a larger role in the company at 2•
• He was sentenced to 3.5 years in prison in 2007 for being involved in a conspiracy.
• He gained social media fame from his extravagant lifestyle and fitness routine.
• He has been in high profile relationships with Melissa Satta and fashion designer Giorgia Gabriele.
 
Who is Gianluca Vacchi?
Gianluca Vacchi was born on 6 August 1967, in Bologna, Italy, and is an entrepreneur, known particularly for being dubbed "The Coolest Man on Instagram", thanks to showcasing his luxurious lifestyle on the website. He was the financier and the president of the SEA Societa Europea Autocaravan.
The Wealth of Gianluca Vacchi
How rich is Gianluca Vacchi? As of mid-2018, sources estimate a net worth that is at $450 million, earned through a successful career as an entrepreneur and financier. While he made waves of fame through social media later in his life, he had already established his riches long before that. As he continues his endeavors, it is expected that his wealth will also continue to increase.
Early Life and Education
Growing up, Gianluca was not unfamiliar with business as he grew up with a family who managed a business in Bologna – his father served as the CEO and president of Industria Macchine Automatiche S.p.A (IMA), the multinational company responsible for the manufacture of automatic machines used for processing and packaging various items, which included coffee, tea, other foods and tobacco. He learned to play the piano at a young age, and developed a love for music encouraged by his family. He later enrolled in Studiorum University located in Bologna, where he earned a degree in Business and Economics. He joined his family's company at the age of 25, and soon took a larger role within the company, helping its restructure leading to growth. Five years later, he discovered a knack for buying and selling different companies, which led him to also start working as a financier, along with his entrepreneurial work.
Setbacks and Return
Vacchi would become the president of other companies such as a tourism and travel company, as well as working as a director of two multinational companies. In 2006, he founded his own business which designed and sold watches, however, the following year he was sentenced to three and a half years in prison, for being involved in a conspiracy that caused the shutdown of a company. He was set back for this time, but soon returned to the business world on release in 2011, and started collaborating with various companies once more.
He became the non-executive director of his family's company IMA, and then the President of SEA Societa Europea Autocaravan, which is an Italian-based motorcaravan manufacturer with headquarters in Trivolzio, Lombardy. Accumulating considerable riches by the age of 45, he then retired, with one of his last positions as the Director of Finance Vacchi Finanzaria Vacchi S.p.A.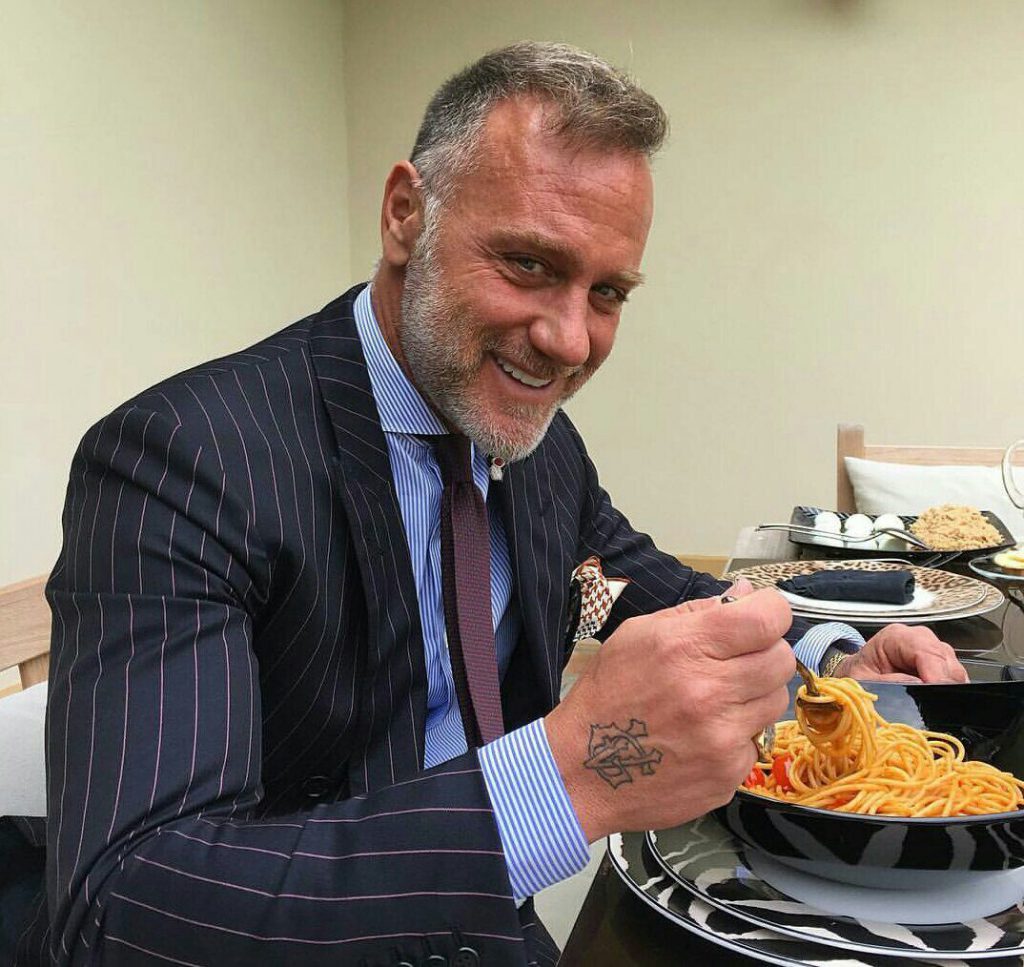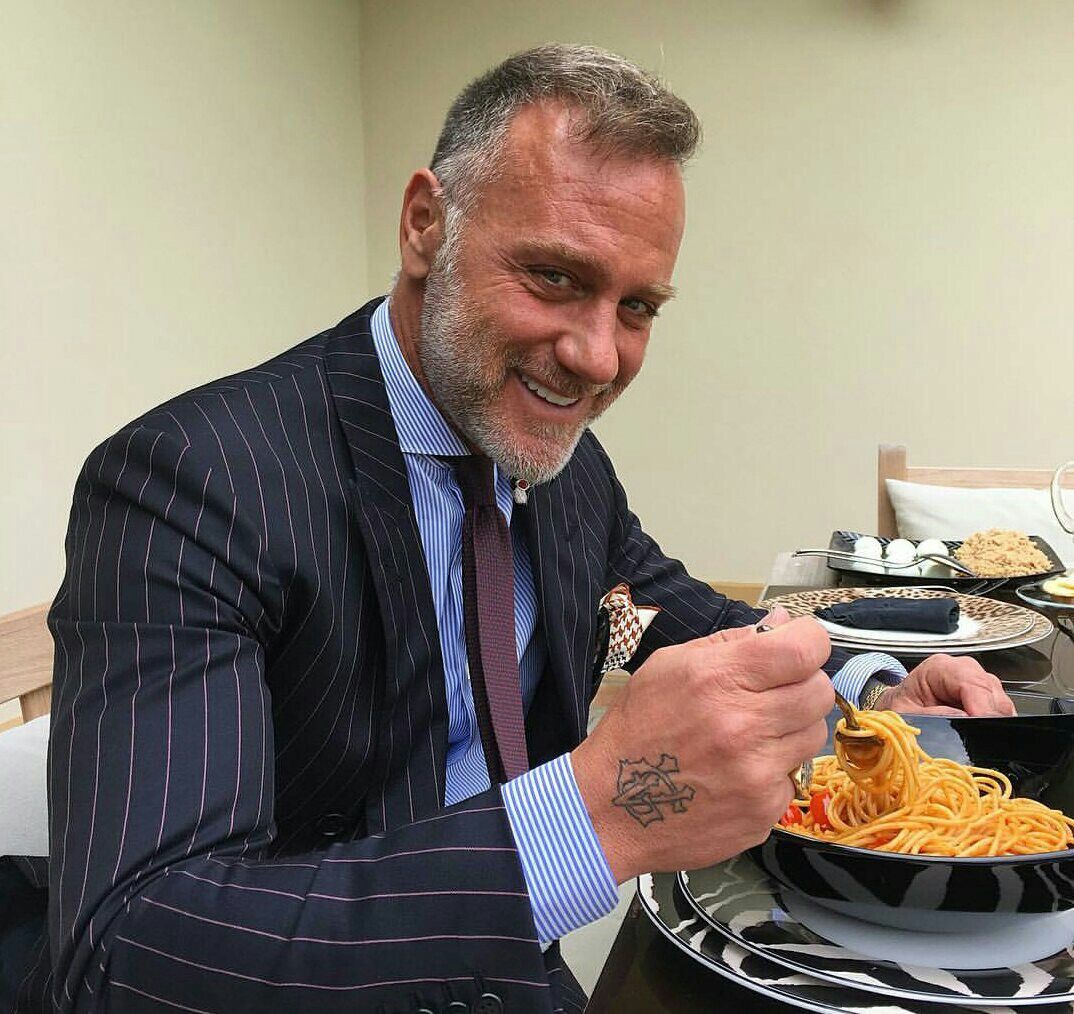 Social Media Fame
Three years after retiring, Gianluca launched his Instagram account to display some of the fruits of his labor. He lives a very extravagant lifestyle, and travels the world, showcasing his day-to-day activities on social media, which quickly gained attention online as he profiles locations while also attracting attention for the way he keeps his body fit despite his age. His videos also became viral thanks to him showing off his various dance moves.
Lets keep dancing.. this is the official challenge #sigamosbailandochallenge. the three best will be put up on my @instagram stories. Lets see whos gonna win ? #enjoyhttps://t.co/vRUBEq0xuT@LuisFonsi @yandeloficial @MerkandKremont @UniversalMusica #gvlifestyle pic.twitter.com/za3h3wIhnT

— Gianluca Vacchi (@Gianluca_Vacchi) September 14, 2018

He started being called "Grandpa Playboy", and quickly rose to be one of the biggest social media stars in recent years. He mentions that he goes to the gym every day of the week, and is a big fitness enthusiast, as working-out is a part of his life and the results of his daily routine have shown in his numerous posts, and a strict diet is also one of the keys to his physical appearance. More free time for him also allowed him to explore other things, rekindling his passion for music and becoming a DJ, releasing several singles over the next few years, including "Trump-It" and "Viento" in 2017.
Personal Life
For his personal life, it is known that Gianluca has been in several high profile relationships throughout his life. He was engaged to Melissa Satta, but the engagement never reached marriage and they broke up. In 2010, one of his viral dance videos featured him alongside model Giorgia Gabriele, which led to the public discovering that they were in a relationship. Giorgia is known for being a fashion designer with the company Wandering and she also found a lot of popularity online through social media. Prior to their relationship, she was involved with soccer player Christian Vieri. Gianluca and Giorgia stayed together for several years, releasing videos and photos together until it was confirmed in 2017 that they had ended their relationship, without explanation. As a result, they no longer appear in each other's social media profiles, and both of them seemed to have moved on to other relationships in the last few months.
Source:
IMDb
,
Wikipedia