• Kyle Griffin is a TV producer for MSNBC.
• Born in Albany, New York, he studied Communications and English before working for the MSNBC network.
• He married Joel Meares in 2015.
• Kyle is known for his tweets about US President Donald Trump.
• His estimated net worth is $300,000.

Known for movies

Who really is Kyle Griffin (MSNBC/Twitter)?
Kyle was born in Albany, New York State, USA on 10 July 1986, so under the zodiac sign of Cancer and holding American nationality – he came into the spotlight after becoming a TV producer for the MSNBC network.
Childhood and education
Kyle has not shared much about his family or his background story with the public, as he prefers to keep these things to himself – he spent his entire childhood in New York with his parents Janice L. and Harry P Griffin. His father Harry worked for the Time Union (daily newspapers in Albany) as their media marketing consultant, while his mother worked as a teacher in preschool in the Small World Nursery School located in Troy. He had quite a normal childhood and did not plan on becoming a TV producer, but it rather just happened.
After matriculating from high school, Kyle enrolled at the College of Saint Rose located in Albany and graduated in 2008 with a bachelor's degree in communications and English. He didn't stop with his education there as he enrolled at George Washington University and got his MPS degree in 2010 in strategic public relations.
The start of his career on TV
As soon as he received his bachelor's degree, Kyle began working for the MSNBC network as their production assistant – he was part of their team for four years before moving to Sydney in Australia in 2013 where he found a job at the Seven Network which is one of the widely watched free networks in Australia. In 2015, he returned to the US, and became part of the MSNBC network once again, and has been working for them ever since.
Kyle is currently producing "The Last Word with Lawrence O'Donnell" nightly news and commentary program, which has been the biggest success in his career so far.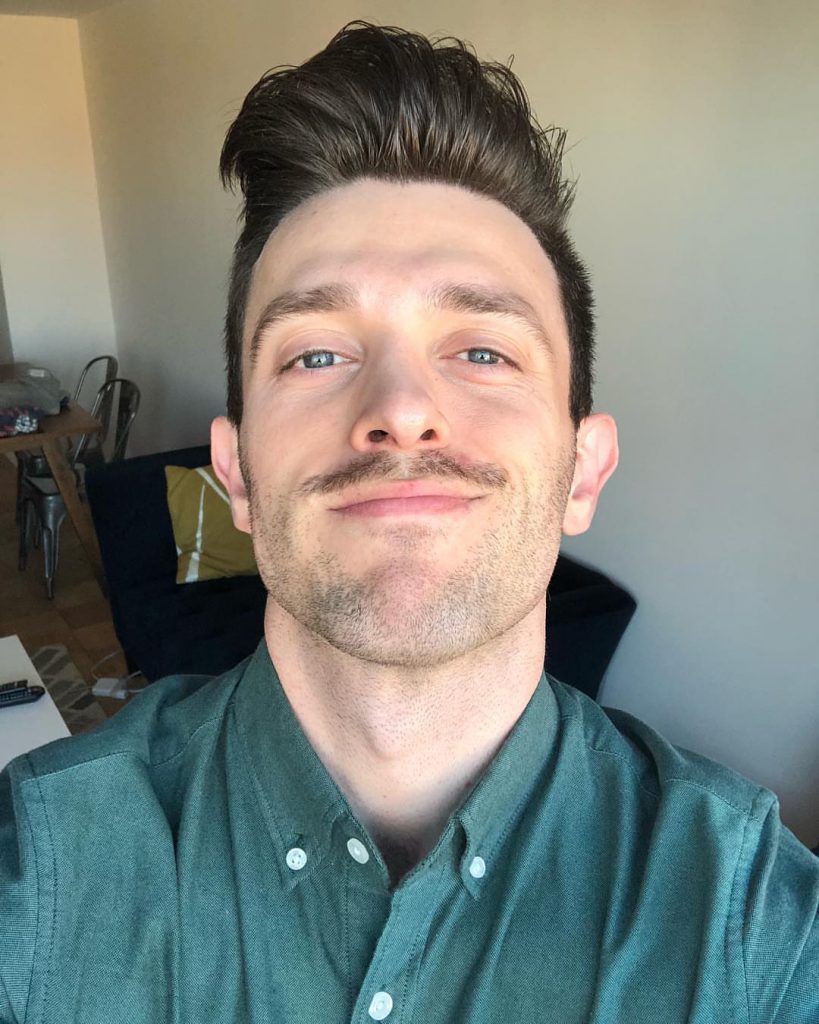 Personal life and relationships
There is not much known about Kyle's personal life as he prefers not to share the details of it with the public. He married his other half Joel Meares in 2015 after six years of dating, and the two are seemingly happy together judging by their social media accounts – Kyle admitted he was gay long time before his marriage was official, so it was no surprise to anyone. The wedding was held in the Lucas Confectionery restaurant located in Troy in New York, and wasn't a big one as the two only invited their closest friends and families.
Who is Joel Meares?
Joel was born in Townsville, Queensland in Australia in 1985 which makes him one year older than Kyle, and he is popular for publishing his book "We're All Going To Die (Especially Me)" in 2015, while he is an online content editor and a regular book editor.
There is not much known about Joel as he prefers to stay out of the spotlight – he was born to Starlena L. and Danny S. Meares who were both originally from Townsville, and is a well-educated man as he graduated from the University of Sydney with a bachelor's degree while he continued his education at Columbia University. The biggest achievement of his career was when he became the global editor in chief of Time Out North America, the leading global media and entertainment brand.
Appearance and net worth
Kyle is currently 32 years old. He has short brown hair, brown eyes, and brown mustache from which people usually recognize him – it serves as his trademark. Kyle's height and weight are not known.
Net worth is ~$300,000.
Controversy
Kyle is known around the internet for his tweets about the US President Donald Trump – he is not very supportive of the way the President is leading the country, and is sharing his opinions with his followers on Twitter.
Interesting exchange here. 1:35 in.

STEPHANOPOULOS: If you answered these questions to me now, why not answer them to Robert Mueller under oath?

TRUMP: Because— [pause] they were looking to get us for lies. pic.twitter.com/krjOSeTg2P

— Kyle Griffin (@kylegriffin1) June 14, 2019
Social media presence
Kyle is quite active on the popular social media platforms, especially on Twitter as he often tweets about President Trump and the decisions he makes. He launched the account in April 2009, and has so far gathered nearly 600,000 followers and tweeted almost 50,000 times. Kyle is also very active on his Instagram account ,as he has uploaded over 700 pictures but has only a few over 3,100 followers – he has a Facebook account as well, but it appears as he's using it just to stay in touch with his family and friends.
Source:
IMDb
,
Wikipedia