• Daniel Hernandez, known as Tekashi69, is a rapper from Bushwick, Brooklyn USA.
• Estimated to have a net worth of $5 million.
• Began releasing rap songs in 2014.
• Gained fame with his debut single 'Gummo' released in 2017.
• Has attracted controversy due to legal issues, feuds with other music personalities, and accusations of sexual involvement with minors.

Known for movies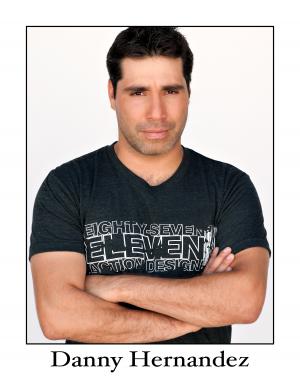 Who is Tekashi69?
Daniel Hernandez was born on 8 May 1996, in Bushwick, Brooklyn USA, and is a rapper, best known for performing professionally under the names Tekashi69 or 6ix9ine. He rose to fame thanks to his debut single entitled "Gummo", which was released in late 2017.
The Wealth of Tekashi69
How rich is Tekashi69? As of mid-2019, sources estimate a net worth that is at $5 million, mostly earned through a short but successful career in the music industry. He's collaborated with other artists, but has also attracted controversy in recent years. As he continues his musical endeavors, it is expected that his wealth will also continue to increase.
Early Life and Career Beginnings
Tekashi69 is of Puerto Rican and Mexican descent. During 8th grade, he was expelled from school for reasons not disclosed to the public, and he chose not to continue his education. Not much information is known about him for the next few years, until in 2009 when his father was murdered. In order to help the family financial, Tekashi then worked at various jobs, and also sold marijuana on the side so that he could survive.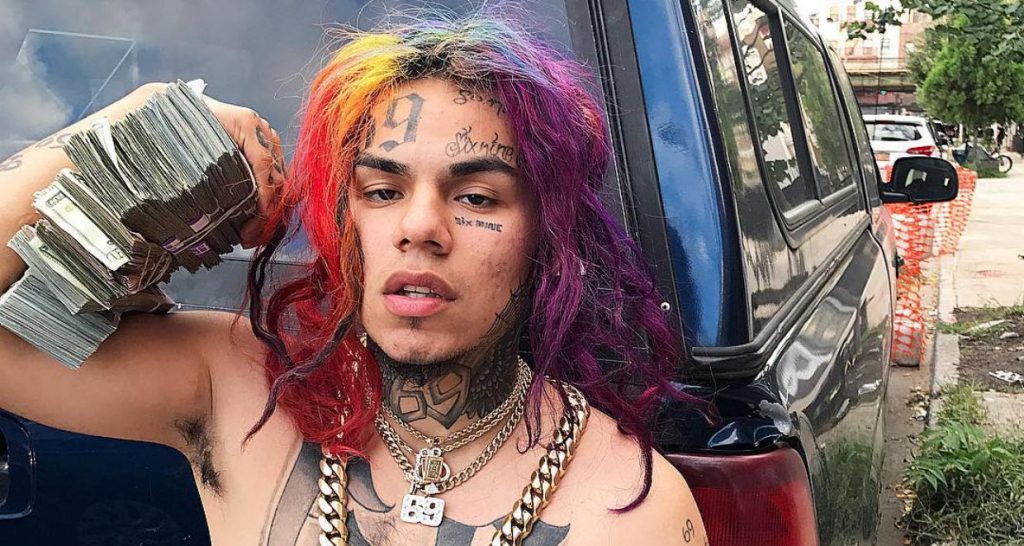 In 2014, he started getting a strong interest in releasing his own rap songs, as previously he'd only been interested in listening to the genre. Over the next few years, he would start to release musical tracks, which were sometimes accompanied by videos, including "Yokai", "Scumlife", and "Hellsing Station". He slowly gained attention for his aggressive rap style, and the use of anime in his music videos, initially helped by the Slovakian music label FCK THEM. In 2017, he released the song entitled "POLS1469" which featured rapper Trippie Redd, and which gained a lot of attention on YouTube.

Breakthrough
A few months later he posted a video on Instagram, which went viral due to his eccentric appearance which included a rainbow grill, rainbow dyed hair, and numerous number 69s tattooed on his body. He turned in to an internet meme, and then worked on his commercial debut single entitled "Gummo", which was released later that year. The song would peak in 12
th
spot on the US Billboard Hot 100. and was eventually certified platinum. He then released a few more singles, including "Keke" which featured Fetty Wap and A Boogie wit da Hoodie.
He then announced that he would be releasing a mixtape entitled "Day69", which appeared the following year, debuting in fourth spot of the Billboard 200 album chart. According to some critics, the popularity of the mixtape was due to the SoundCloud rap explosion, and how Tekashi was willing to deviate from the norms of hip hop sound.
Legal Issues
In 2015, Tekashi69 pleaded guilty to one felony count, of Use of a Child in a Sexual Performance after being in an incident where he had sexual contact with a 13 year old girl in a recording, before distributing the videos online. There are three videos in the criminal complaint against him, which also includes Taquan Anderson who was also charged with indecency. Tekashi defended himself, saying that he did not know she was a minor, and he had no sexual contact with the girl. He also claimed that he was only 17 at the time, but records show that he was 18 at the time of the incident.
Court was good. pic.twitter.com/zskUpOSfDi

— 6ix9ine (@6ix9ine) July 16, 2018

As a part of his plea deal, he is required to obtain his GED, and must refrain from posting violent or explicit images of children or women on social media. The plea deal would give him three years' probation and he would not be registered as a sex offender, provided that he did not  commit another crime in two years Prior to the sexually-related charges, he had already served jail time for the sale of a heroin and assault of a minor. In 2018, he was arrested as he allegedly choked a 16 year-old while at the Houston Galeria Mall – developments are awaited!
Feuds with Other Music Personalities
While Tekashi previously collaborated with rapper Trippie Redd, Redd later posted a video denouncing his association with Tekashi, saying that he doesn't promote pedophiles. He also posted a photo of Tekashi holding hands with another man in attempt to expose him as a closeted homosexual. Redd was later assaulted while in his hotel by people allegedly connected to Tekashi. They continued to exchange insults online for several months, and in 2018, Tekashi was then accused of having a sexual relationship with the artist Bhad Bhabie, who is a minor – the latter said that they only kissed in the past.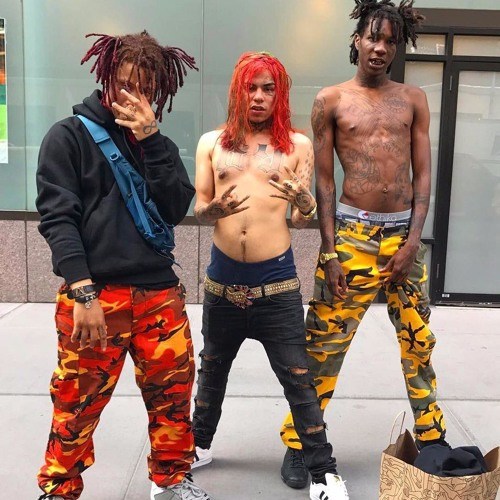 Tekashi has also been investigated by the New York Police Department for possible involvement in the shooting of rapper Chief Keef, despite Tekashi being in Los Angeles at the time of the shooting. The two are known to have been involved in feuds.
Pictures
Movies
Stunts
| Title | Year | Status | Character |
| --- | --- | --- | --- |
| Balls of Fury | 2007 | stunts - as Danny Hernandez | |
| Next | 2007 | stunts - uncredited | |
| Fetch | 2007 | Short stunts | |
| Shooter | 2007/I | stunt performer - uncredited | |
| Adventures of Johnny Tao | 2007 | stunts | |
| Baby | 2007 | stunts | |
| 300 | 2006 | stunts / utility stunts | |
| Gridiron Gang | 2006 | stunts | |
| Walkout | 2006 | TV Movie stunts | |
| A Through M | 2006 | Short stunts | |
| Threshold | 2005-2006 | TV Series stunts - 11 episodes | |
| Alpha Dog | 2006 | stunts - as Danny Hernandez | |
| E-Ring | 2006 | TV Series stunts - 2 episodes | |
| The Bondage | 2006 | stunts | |
| Serenity | 2005 | stunts | |
| Alias | 2005 | TV Series stunts - 1 episode | |
| xXx: State of the Union | 2005 | stunts | |
| Cold Case | 2005 | TV Series stunts - 1 episode | |
| Max Havoc: Curse of the Dragon | 2004 | stunts | |
| Land of Plenty | 2004 | stunt double: Hassan - as Danny Hernandez | |
| The Simple Life | 2003 | TV Series stunts | |
| Avengers: Infinity War | 2018 | fight choreographer filming | |
| The Fate of the Furious | 2017 | stunts | |
| Logan | 2017 | stunts | |
| Fist Fight | 2017 | stunt coordinator / fight coordinator | |
| John Wick: Chapter 2 | 2017 | assistant stunt coordinator | |
| xXx: Return of Xander Cage | 2017 | fight coordinator: second unit | |
| The New Edition Story | 2017 | TV Series stunts - 1 episode | |
| Kevin Hart: What Now? | 2016 | Documentary stunts | |
| Jean-Claude Van Johnson | 2016 | TV Series stunts - 1 episode | |
| Teenage Mutant Ninja Turtles: Out of the Shadows | 2016 | stunt performer | |
| I Am Wrath | 2016 | fight team / stunt performer | |
| The Last Witch Hunter | 2015 | stunt actor | |
| NCIS: Los Angeles | 2015 | TV Series stunts - 2 episodes | |
| Straight Outta Compton | 2015 | stunts | |
| True Detective | 2015 | TV Series stunt performer - 1 episode | |
| Jurassic World | 2015 | stunt performer / stunts | |
| Power Rangers | 2015 | Short co-fight choreographer - as Daniel 'Danimal' Hernandez / co-stunt coordinator - as Daniel 'Danimal' Hernandez | |
| Wild Card | 2015 | stunts | |
| John Wick | 2014 | stunt performer | |
| Teenage Mutant Ninja Turtles | 2014 | stunts | |
| Anchorman 2: The Legend Continues | 2013 | stunts | |
| The Hunger Games: Catching Fire | 2013 | stunts | |
| Machete Kills | 2013 | stunts | |
| Percy Jackson: Sea of Monsters | 2013 | stunts - uncredited | |
| Escape Plan | 2013 | stunts | |
| Payday | 2013 | TV Series stunt coordinator - 2 episodes | |
| After Earth | 2013 | stunt performer | |
| Medal of Honor: Warfighter | 2012 | Video Game stunt performer | |
| The Expendables 2 | 2012 | stunts | |
| Safe | 2012/I | stunt player | |
| The Avengers | 2012 | utility stunts | |
| Contraband | 2012 | stunts | |
| Call of Duty: Modern Warfare 3 | 2011 | Video Game stunt coordinator | |
| Haywire | 2011 | stunt performer - as Danny Hernandez | |
| Abduction | 2011/I | stunts | |
| Fast Five | 2011 | stunts - uncredited | |
| Water for Elephants | 2011 | stunts - as Danny Hernandez | |
| Sucker Punch | 2011 | stunts | |
| Detention | 2011 | stunt double | |
| The Mechanic | 2011 | stunt performer | |
| Faster | 2010 | stunt player - as Danny Hernandez | |
| The King of Fighters | 2010 | stunts | |
| The Expendables | 2010 | stunts - as Danny Hernandez | |
| Call of Duty: Modern Warfare 2 | 2009 | Video Game stunt coordinator | |
| Ninja Assassin | 2009 | stunts | |
| X-Men Origins: Wolverine | 2009 | stunts - uncredited | |
| Dragonball: Evolution | 2009 | stunt double | |
| Underworld: Rise of the Lycans | 2009 | stunts | |
| The Unit | | TV Series stunt performer - 5 episodes, 2007 - 2009 stunts - 3 episodes, 2006 | |
| Interpretation | 2008 | Short stunts | |
| Entourage | 2008 | TV Series stunts - 1 episode | |
| The Midnight Meat Train | 2008 | utility stunts - as Danny Hernandez | |
| You Don't Mess with the Zohan | 2008 | martial arts stunt double: Adam Sandler - uncredited / stunts | |
| Never Back Down | 2008 | fight choreographer: trainer - as Danny Hernandez | |
| Moonlight | 2007 | TV Series stunts - 1 episode | |
| Urban Justice | 2007 | Video stunt performer | |
| Chuck | 2007 | TV Series stunts | |
Actor
| Title | Year | Status | Character |
| --- | --- | --- | --- |
| Logan | 2017 | | Bangers |
| Payday | 2013 | TV Series | First Wold Bank Security Guard |
| Never Back Down | 2008 | | Yellow Hummer Crew (as Danny Hernandez) |
| A Through M | 2006 | Short | Guard #3 (as Danny Hernandez) |
Self
| Title | Year | Status | Character |
| --- | --- | --- | --- |
| NFL Rush | 2014 | TV Series | Himself |
Awards
Won Awards
| Year | Award | Ceremony | Nomination | Movie |
| --- | --- | --- | --- | --- |
| 2015 | Taurus Award | World Stunt Awards | Best Fight | John Wick (2014) |
| 2008 | Taurus Award | World Stunt Awards | Best Fight | 300 (2006) |
Nominated Awards
| Year | Award | Ceremony | Nomination | Movie |
| --- | --- | --- | --- | --- |
| 2016 | Actor | Screen Actors Guild Awards | Outstanding Action Performance by a Stunt Ensemble in a Motion Picture | Jurassic World (2015) |
| 2013 | Taurus Award | World Stunt Awards | Best Fight | Safe (2012) |
| 2011 | Taurus Award | World Stunt Awards | Best Fight | The Expendables (2010) |
| 2008 | Actor | Screen Actors Guild Awards | Outstanding Performance by a Stunt Ensemble in a Motion Picture | 300 (2006) |
| 2008 | Actor | Screen Actors Guild Awards | Outstanding Performance by a Stunt Ensemble in a Television Series | The Unit (2006) |
Source:
IMDb
,
Wikipedia