Just a simple reminder that article is created and owned only by biographytribune.com. Article cannot be re-published in any other pages or documents. Copyright is protected by DMCA. All found copies will be reported.
Original source: https://biographytribune.com/who-was-texas-church-shooter-devin-patrick-kelley-is-he-dead-or-alive-his-wiki-wife-parents-age-net-worth-story/
Who was Devin Patrick Kelley?
Born under the sign of Pisces on the 21st of February 1991 in New Braunfels, Texas USA, Devin Patrick Kelley was a Caucasian logistics officer and wanted murderer. His name surfaced in the media on the 5th of November 2017, when he was identified as a suspect in the massacre that occurred at 11:20 AM in First Baptist Church of Sutherland Springs, Texas on that day. Specifically, 26 people were murdered and 20 more injured by an AR-15 style semi-automatic rifle (Ruger AR-556)-wielding assassin during Sunday services.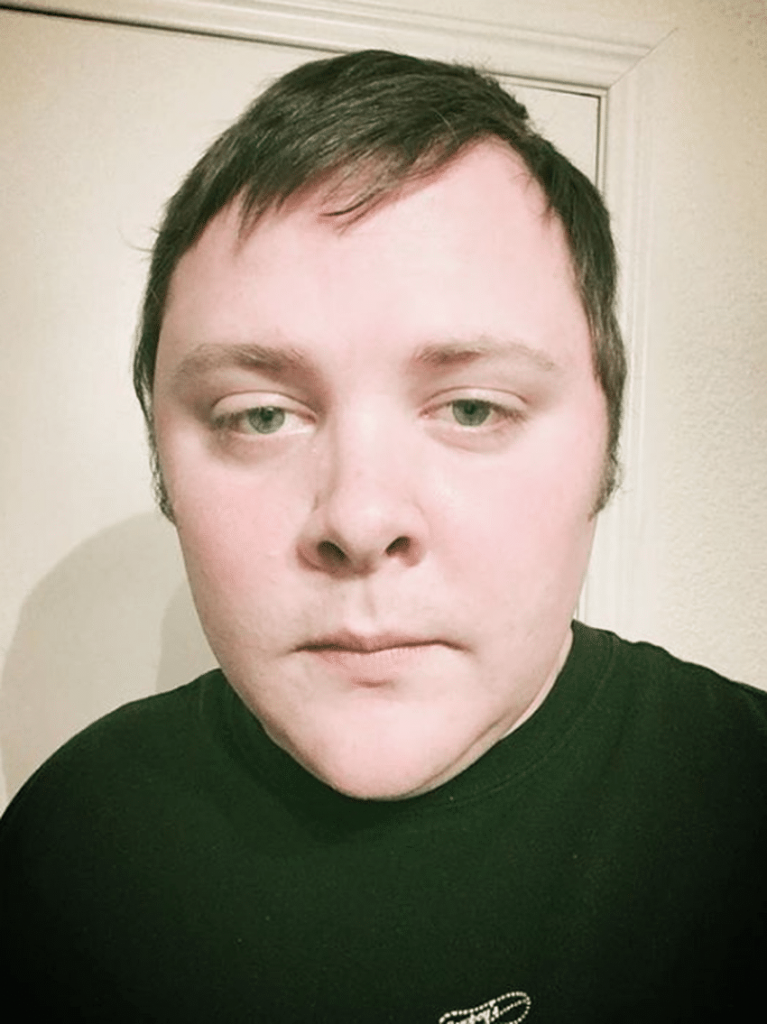 Is he dead or alive?
Devin Patrick Kelley is dead. He died on the aforementioned date to a self-inflicted headshot wound. He was shot twice by a civilian while fleeing the scene, and after a longer pursuit was found in his crashed pearl white Ford Explorer SUV with three gunshot wounds, one of which was of his own making. He was pronounced dead at the scene.
Early Life and Education: Growing up in New Braunfels
Devin was raised apparently an only child in his birthplace by parents of unknown identities and professions. As for his education,
he attended
New Braunfels High School, where he had a significant negative disciplinary record, including seven suspensions for 'insubordination, falsifying records, profanity and a drug-related offense.' One of his high school classmates said that Devin was 'an outcast but not a loner, popular among the other outcasts.' A local martial arts teacher added that Devin signed up for his class because he was being harassed by his peers, and because he did not fit in. Devin matriculated in 2009 with a 2.3 grade-point average, ranked 260
th
out of 393 students in his class. One of his closer friends from middle and high school said that 'he wasn't always a psychopath, though' adding that 'over the years we all saw him change into something that he wasn't.'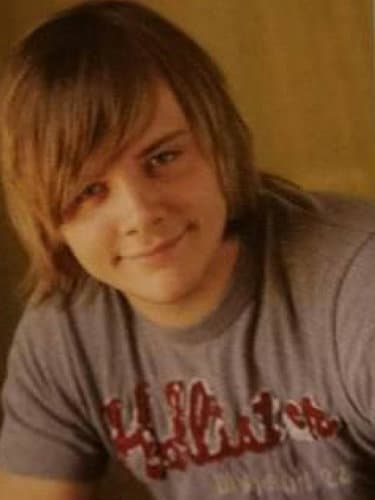 Career: Military Service
Upon matriculation, Kelley enlisted into the US Air Force, where he served in logistics readiness at Holloman Air Force Base in New Mexico from 2009 to 2014. He was supposed to stay for longer, but was discharged following charges of violent behavior filed against him by his wife at the time. He is known to have made threats of self-harm to a co-worker, while he was also subsequently caught sneaking firearms onto the Base.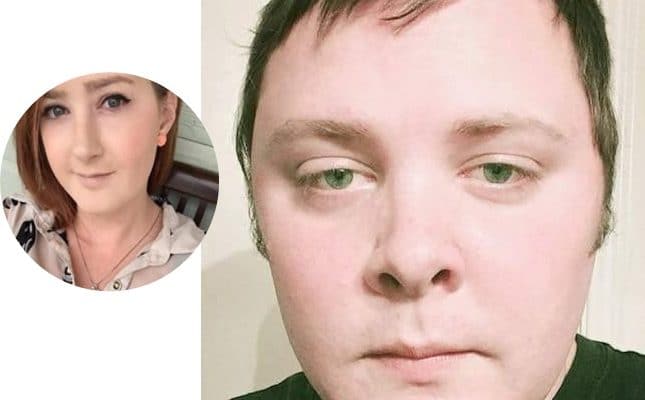 His Violent Behavior
In October 2012, Devin was charged with assaulting his wife at the time, Tessa Brennaman, as well as fracturing her toddler's skull. The child was a few months old when Devin and Tessa started living together, at which point Devin agreed to support the child. Upon being charged, Devin made death threats against his superior officers, and was eventually admitted to Peak Behavioral Health Services, a mental health institution in Santa Teresa, New Mexico. He escaped from the facility after a few weeks in June 2012, but was soon apprehended approximately ten miles away at a bus stop in El Paso, Texas. In the court-martial, he was charged with assault on his wife, aggravated assault on his stepson, and two charges of pointing a gun at his wife, and threatening her with an unloaded gun; he pleaded guilty to the assaults on his wife and stepson, but his weapons charges were dropped, and he
was sentenced
to 12 months of imprisonment and a reduction in rank to airman basic, the lowest enlisted rank in the Air Force – he unsuccessfully appealed to the US Court of Appeals for the Armed Forces. In 2014, he was dismissed from the Air Force with a bad conduct discharge.
Life After Prison
Upon being released, Kelley went back to New Braunfels, where he stayed in a converted barn next to his parents' home. He was shortly thereafter investigated for rape and sexual assault, as well as for physical assault of his girlfriend at the time. However, the charges ultimately weren't brought since the case became inactive due to the victim not responding to four calls and voice messages from the sheriff's office detective. He married for the second time on the 4th of April 2014, and with his new wife moved into a mobile home in Colorado Spings. In August that year, he was charged with animal cruelty after beating his malnourished husky, and was given a deferred sentence of probation, and an order to pay restitution fees. In January 2015, an unknown resident of El Paso County in Colorado was given a protection order against Kevin; the restriction was eventually removed in March 2016 after his sentence was completed.
Devin and Religion
From May to June 2014, Devin attended the First Baptist Church in Kingsville, Texas, where he volunteered as a helper for a day of Vacation Bible School, however, he stopped volunteering and started posting about atheism on social networks. He called people who believe in God 'stupid', which subsequently caused many of his social network acquaintances to reject him. Some of his former classmates said that Devin was constantly trying to impose his atheistic views onto others, which caused him to be socially rejected in the years that followed.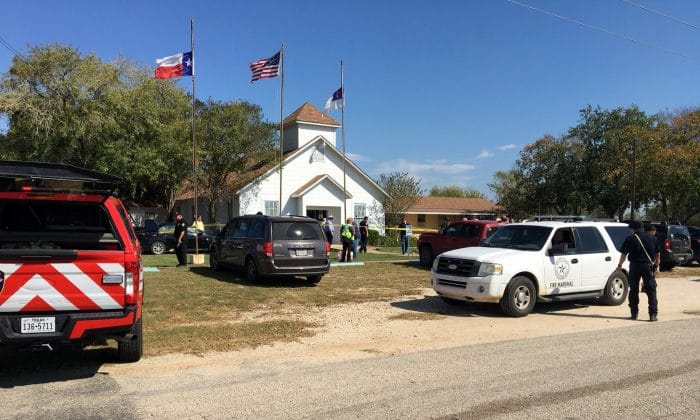 Pre-Shooting
Kevin managed to obtain weapons even though he was prohibited from doing so as he lied during his background check, so thus obtained a license from the Texas Department of Public Safety as a security guard, and actually did work on security at the Summit Vacation and RV Resort in New Braunfels for a time. On October 31st, five days prior to the shooting, Kelley was present at a festival held at the First Baptist Church, wearing all black. Two of the parishioners who also attended said that Devin appeared so strange that many people had to constantly watch him. Devin also knew that his second wife (who had left him at the time) would sometimes attend service here with her family; he had already sent threatening messages to her mother.

The Massacre
A few minutes past 11AM on the 5th of November 2017, Devin drove to the front of the church in his Ford Explorer SUV, and parked close to the door. At 11:20AM, Kelley got out of his vehicle in black tactical gear, wearing a ballistic vest and a black face-mask with a white skull on it, armed with a Ruger AR-556 semi-automatic rifle. He moved to the right side of the church and murdered two people outside, while also shooting at the building. He made his way through the right-side door, entering during regular Sunday service, yelling 'Everybody die, motherfuckers' and opened heavy fire on the attendees. At the scene, police found 15 empty magazines that hold 30 rounds each, so it is estimated that, aside from the bullets in the 16th magazine found with Devin in his car, he fired at least 450 rounds inside the church. In the footage that the police claimed right after the incident, recorded by the camera that usually documents Sunday services, Devin was seen coldheartedly and methodically shooting the victims, pausing only to reload his rifle. Upon exiting the church, he was fired at by a local named Stephen Willeford, a former NRA firearms instructor.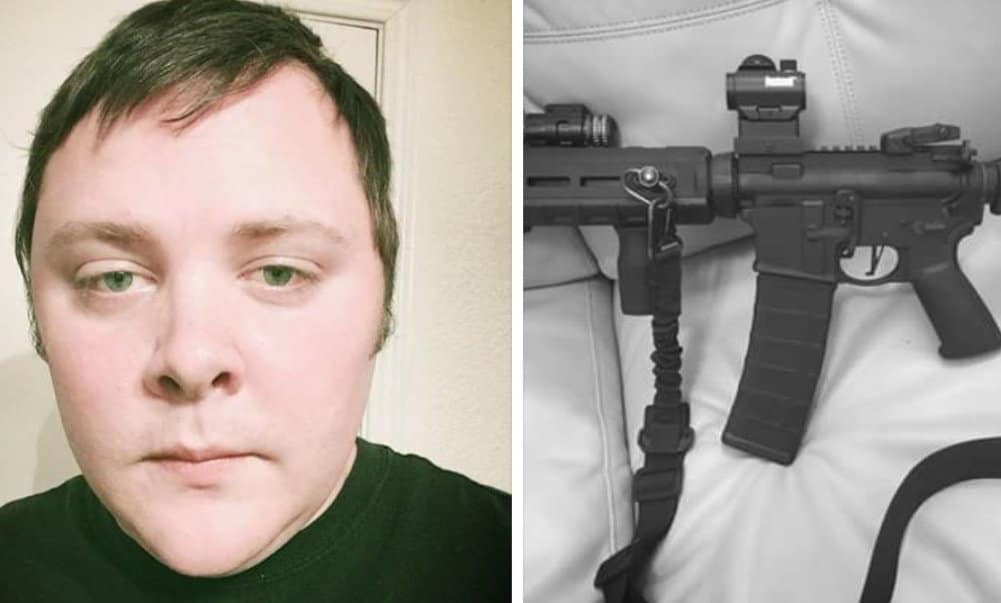 The Chase
Upon being hit by Stephen twice, once in his leg and once in the upper left torso, Kelley started shooting with his secondary firearm while entering his SUV and subsequently speeding away. Willeford noticed his neighbor Johnnie Langendorff who was in a vehicle nearby, and entered on the passenger side and instructed Johnnie to pursue Devin. The high-speed chase lasted from around seven minutes, peaking at nearly 100mph (160km/h). During the pursuit, Langendorff contacted the authorities and reported on their location. Kelley also made a phone call, to his father, telling him that he was injured and that he likely wouldn't survive. Due to massive blood loss from his gunshot injuries, Kelley lost control of his vehicle and crashed through a road sign into a bar ditch, and his vehicle finally came to a halt in a road-side field. Willeford and Langendorff caught up moments later, and found Devin motionless in his damaged vehicle. He was found with a self-inflicted headshot and the wounds that Willeford previously caused, and subsequently pronounced dead at the scene.
The Aftermath
Devin Patrick Kelley killed 26 people during his rampage, including an unborn child and a 4-year-old girl, while 20 people were left with non-fatal injuries. This attack is the deadliest mass shooting in Texas, and the fifth-deadliest mass shooting in the US. It is also the deadliest shooting in an American place of worship in modern history.