• Jodi Applegate was born in Wheeling, West Virginia USA in 1964
• She is a broadcast journalist and is known for her work with NBC and MSNBC
• She briefly worked as an actress before her journalistic career
• Her net worth is estimated at $5 million
• She is married to sports broadcaster Michael Kay and has two children

Known for movies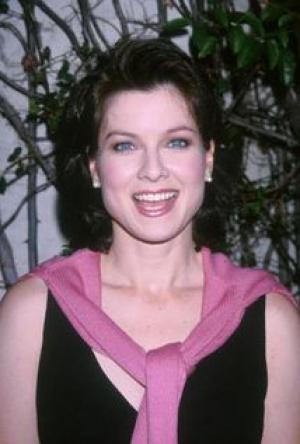 Who is Jodi Applegate?
Born as Jodi Anne Applegate on the 2nd May 1964, in Wheeling, West Virginia USA, she is a broadcast journalist, best known to the world for her extensive work for the national TV stations NBC and MSNBC, among many other local stations in Boston and New York, among other cities. However, Jodi is also known as the wife of the sports broadcaster Michael Kay.
Hair from college supposed to be embarrassing, but this is literally what I'm sporting 2day. Hmm. #CircleOfLife #tbt pic.twitter.com/aNhEfnGb4l

— jodi applegate (@jodiapplekay) February 19, 2015
Early Life, Family, and Education
For the
first 17 years of her life
, Jodi believed that she was adopted, as her mother when got pregnant with Jodi left Wheeling as she would be a single mother, and in those times this was regarded as a scandal. Anyways, Jodi's mother gave birth to her and put her up for adoption in Pittsburgh, however, she returned after eight months and the two returned to Wheeling, with a story of how Jodi had been adopted by her real mother. 17 years later, Jodi's mother passed away and she found out the truth.
Jodi went to Moon Area High School, and after matriculation enrolled at Temple University in Philadelphia, but after her freshman year moved to New York University, from which she earned a degree in television and film.
A twofer for #NationalHeadshotDay —big one so friendly. Little insert so serious. #1980s pic.twitter.com/YJmG4xHuUR

— jodi applegate (@jodiapplekay) April 28, 2018
Acting Career
Before opting for a career as a journalist, Jodi was briefly an actress, portraying mother in the television film "A Pocket for Corduroy" in 1986, and the next year also featured as a mother in the short film "There's Nightmare in My Closet". After that, she started pursuing a journalistic career, but returned to the screen as a journalist and broadcaster in several films and TV series, such as "The Bourne Legacy" in 2012, then the television film "Onion News Empire" (2013), and in the TV series "Limitless" in 2016.
Summer Meet at #Saratoga #hats! pic.twitter.com/V34ClU8KmG

— jodi applegate (@jodiapplekay) August 24, 2016
Early Journalistic Career
Jodi's career as a journalist started in the early '90s, when she was chosen as the host of "Close Up", aired on C-Span. Shortly afterwards she moved to San Francisco, where she found a job as a radio and television traffic reporter for Metro Traffic. That also didn't last long, but it wasn't that Jodi was fired or not doing her job, it was her drive for success that took her elsewhere. She became a host of the "Good Morning Arizona" aired on KTVK in Phoenix, and then served as an anchor at KTVN in Reno, Nevada.
Finally, I get the fashion term #AthLeisure #NYRangers #AdultOnsie #WearingItToSpinClassThenStarbucks pic.twitter.com/tzE0cVBpr4

— jodi applegate (@jodiapplekay) April 17, 2015
Launching of MSNBC
Jodi joined MSNBC the moment it was launched – she was the first face seen on the channel. She was the anchor of "MSNBC Live" and "Weekend Today", the latter aired on the main NBC network. She also served as the substitute host for the "Today" show, until three years after joining MSNBC and NBC, Jodi was named as the co-host of "Later Today", next to Florence Henderson and Asha Blake; unfortunately, the show was canceled after several episodes.
What's it like to be the answer to a tv trivia question? I was the first person ever on #MSNBC. July 15,1996. #FBF . pic.twitter.com/CM0s1laqFS

— jodi applegate (@jodiapplekay) July 15, 2016
A Career in Boston
Jodi then found a place at WFXT in Boston, where she was the anchor of "Fox 25 News" aired at 4:30, but after a while was moved to 5:00. She was also a part of the "Fox 25 Morning News" from September 2003 until October 2004, when she moved to New York to work on the sister station WNYW.
Getting ready for the #NewYorkSpringSpectacular at @RadioCity w Rockette Courtney. Can't wait! @rockettes pic.twitter.com/ZtI326QkC6

— jodi applegate (@jodiapplekay) March 13, 2015
A career in New York City
At WNYW Jodi was given a position of co-anchor of "Good Day New York", which she held for the next three years, until she was replaced by Rosanna Scotto, so Jodi decided that it was best for her to leave the station. Her next stop was WCBS radio where she was a fill-in anchor for all-news, and served as guest-host for "Living Today", aired on Sirius XM Radio's Martha Stewart Living Radio channel.
Lord Kay & I with the lovely Lady Edith Crawley at a benefit for http://t.co/ZyHzFE4T9x #DowntonAbbey #1914or2014???? pic.twitter.com/vZSyk0241i

— jodi applegate (@jodiapplekay) December 14, 2014

However, Jodi returned to television in 2009 when she joined News 12 Long Island as an evening co-anchor, but left the station in 2010, when she decided to accept the job offered by WPIX channel, becoming the anchor of the 10:00 PM Newscasts on weeknights, and the anchor of hour-long 5:00 PM newscast, which started in 2011. Jodi left the station in December 2012, as the officials didn't want to reduce her schedule, which she asked for due to her pregnancy. Since then, she has been focused on her family.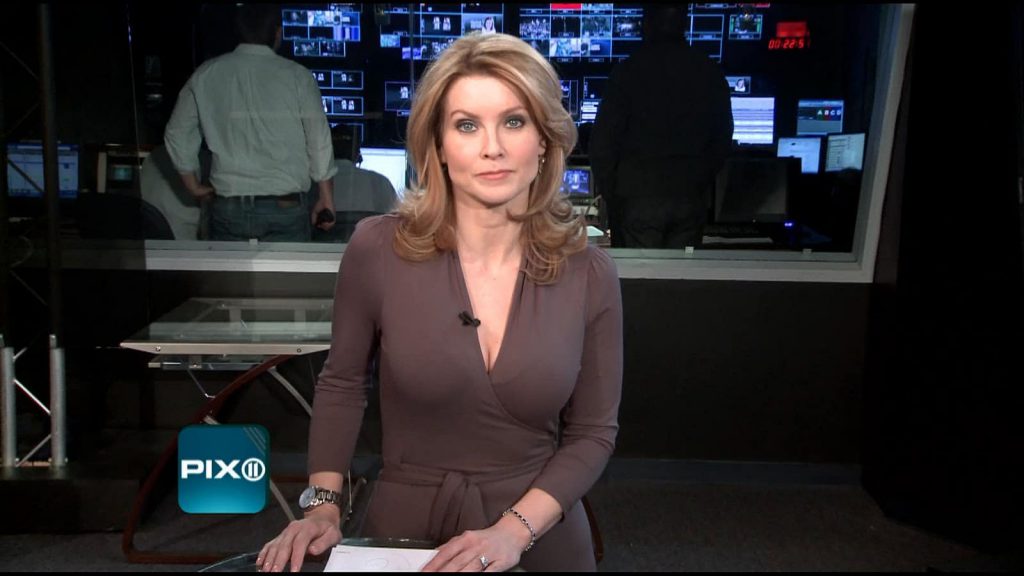 Jodi Applegate Net Worth
Since launching her career in the early '90s, Jodi has held a number of important positions, both on radio and TV, which increased her net worth. So, let's see just how rich Jodi has become over the years. Well, according to authoritative sources, Applegate's net worth is estimated at $5 million as of mid-2018, earned through her successful career in broadcast journalism.
Backstage at @TheView w @rosie. Thnx! Amazing time. @macantone @NayaRivera @NicolleDWallace pic.twitter.com/ruIGxpO3oX

— jodi applegate (@jodiapplekay) January 13, 2015
Life Behind the Scene
Jodi has been married to Michael Kay since 2011, after dating him for two years; the couple has two children together, both born through a surrogate mother. Their wedding ceremony was held at the Plaza Hotel, and was performed by Rudolph Giuliani, a former New York Mayor.
Happy Anniversary, @RealMichaelKay ! pic.twitter.com/Qp8syVoRYA

— jodi applegate (@jodiapplekay) February 12, 2018

Before Kay, Jodi was married to Rob Nikoleski, a sports director at KOLO, but apparently their marriage was short-lived.
Internet Popularity
Jodie isn't much of a fan of social media platforms, but has built a decent following on Twitter, with 13,500 followers, and through which she promotes her work, but has also shared some information from her personal life, such as pictures of her children, but also the success of her husband, among many other things that only helped her draw more people. So, if you aren't following one of the most successful journalists, then this is a great opportunity for you to become one of her most loyal fans and see into every aspect of her life.
General Info
| | |
| --- | --- |
| Full Name | Jodi Applegate |
| Profession | Journalist, Newscaster |
| Education | Moon Area High School, New York University |
| Nationality | American |
Family
| | |
| --- | --- |
| Spouse | Michael Kay |
| Children | Caledonia Rose Kay, Charles Applegate Kay |
Accomplishments
| | |
| --- | --- |
| Movies | The Bourne Legacy |
| TV Shows | MSNBC Live |
Social profile links
Facts
| # | Fact |
| --- | --- |
| 1 | Became a mother for the 1st time at age 48, when her daughter, Caledonia Rose Kay, was born on January 5, 2013 via surrogate. Child's father is her husband, Michael Kay. |
| 2 | Niece-in-law of Danny Aiello. |
Movies
Actress
| Title | Year | Status | Character |
| --- | --- | --- | --- |
| Limitless | 2016 | TV Series | Reporter #1 |
| The Following | 2013 | TV Series | Reporter |
| Onion News Empire | 2013 | TV Movie | Daytime News Anchor (as Jodi Applegate-Kay) |
| The Bourne Legacy | 2012 | | Landy Reporter |
| There's a Nightmare in My Closet | 1987 | Short | Mother (as Jodi Applegate) |
| A Pocket for Corduroy | 1986 | TV Movie | Boy's Mother (as Jodi Applegate) |
Self
| Title | Year | Status | Character |
| --- | --- | --- | --- |
| The View | 2015 | TV Series | Herself - Guest Co-Hostess |
| Sandy: From Heartbreak to Hope | 2012 | TV Movie documentary | Herself - Host (as Jodi Applegate) |
| Good Day New York | 2009 | TV Series | Co-Host |
| Paws for Style | 2006 | TV Movie | Herself (as Jodi Applegate) |
| Later Today | 1999 | TV Series | Host (1999-2000) (as Jodi Applegate) |
| Jeopardy! | 1999 | TV Series | Herself - Celebrity Contestant |
| Weekend Today | 1996 | TV Series | Herself - Co-Anchor |
| MSNBC Live | 1996 | TV Series | Herself - Anchor |
| Good Morning Arizona | 1994 | TV Series | Herself - Anchor (as Jodi Applegate) |
| Today | 1952 | TV Series | Herself - Substitute Co-Host / News Anchor (1996-2000) (as Jodi Applegate) |
Source:
IMDb
,
Wikipedia