Harold Perrineau
Fans of "Lost" remember him as Michael Dawson, the plane crash survivor who was written out of the award-winning show under mysterious circumstances. However, Harold Perrineau – born on 7th August 1963, in Brooklyn, New York City, USA – has had plenty of interesting roles since then.
From cameos in "Sons of Anarchy" to recurring roles in "Constantine", and a spellbinding performance as Mercutio in "Romeo + Juliet", Harold has more than proven that he can't be boxed in as an actor.
During Harold's childhood, his parents changed his name to Williams, which he changed back in later years after learning that there was a Harold Williams in the Screen Actors Guild. After graduating from Shenandoah University, he studied at the Alvin Ailey American Dance Theater. Harold's childhood in Brooklyn was a somewhat rambunctious one, as he grew up alongside four brothers named Lance, Bryan, Anthony and Mali K.
TV Career
Harold made his small-screen debut in 1986 with a role as a dancer in "Fame". Next, he guest-starred in "The Cosby Show", "Law & Order", and the "CBS Schoolbreak Special" until his first recurring role as Robert Evans in the Emmy-award winning "I'll Fly Away", which was cancelled due to low ratings despite widespread protests by viewer organizations and critics.
After years of cameos in shows such as "ER", "The Cosby Mysteries", and "New York News", Harold landed a leading role in "Oz", HBO's first one-hour drama series which was set in a fictional men's prison. The crime drama thriller featured Harold as Augustus Hill, who was paralyzed from the waist down after killing a police officer during a drug raid, and other colorful criminals serving time at Oswald Maximum Security Penitentiary.
While filming "Oz", Harold had a number of minor roles in TV movies, animated series, and the likes. Following the end of the series, he was cast as Michael Dawson in "Lost", a role which would cover six years, but which the actor described as a "weird stereotype", and deemed uninteresting.
Harold was initially skeptical about playing Michael, a construction worker and absent father who gave up his parental rights following a bitter divorce. The show's creator, J. J. Abrams, convinced Harold to take the role, feeling that he would be a perfect fit; much of his first season arc was rewritten, as he was originally meant to be part of a love triangle with the popular Korean couple Sun and Jin.
Although Harold signed a multi-season return deal, he was killed off the show in season four. In a later interview, Damon Lindelof – another of the show's creators – expressed regret about Michael's lackluster character arc, and confessed that his lack of direction was due to the almost non-existent diversity in the writer's room.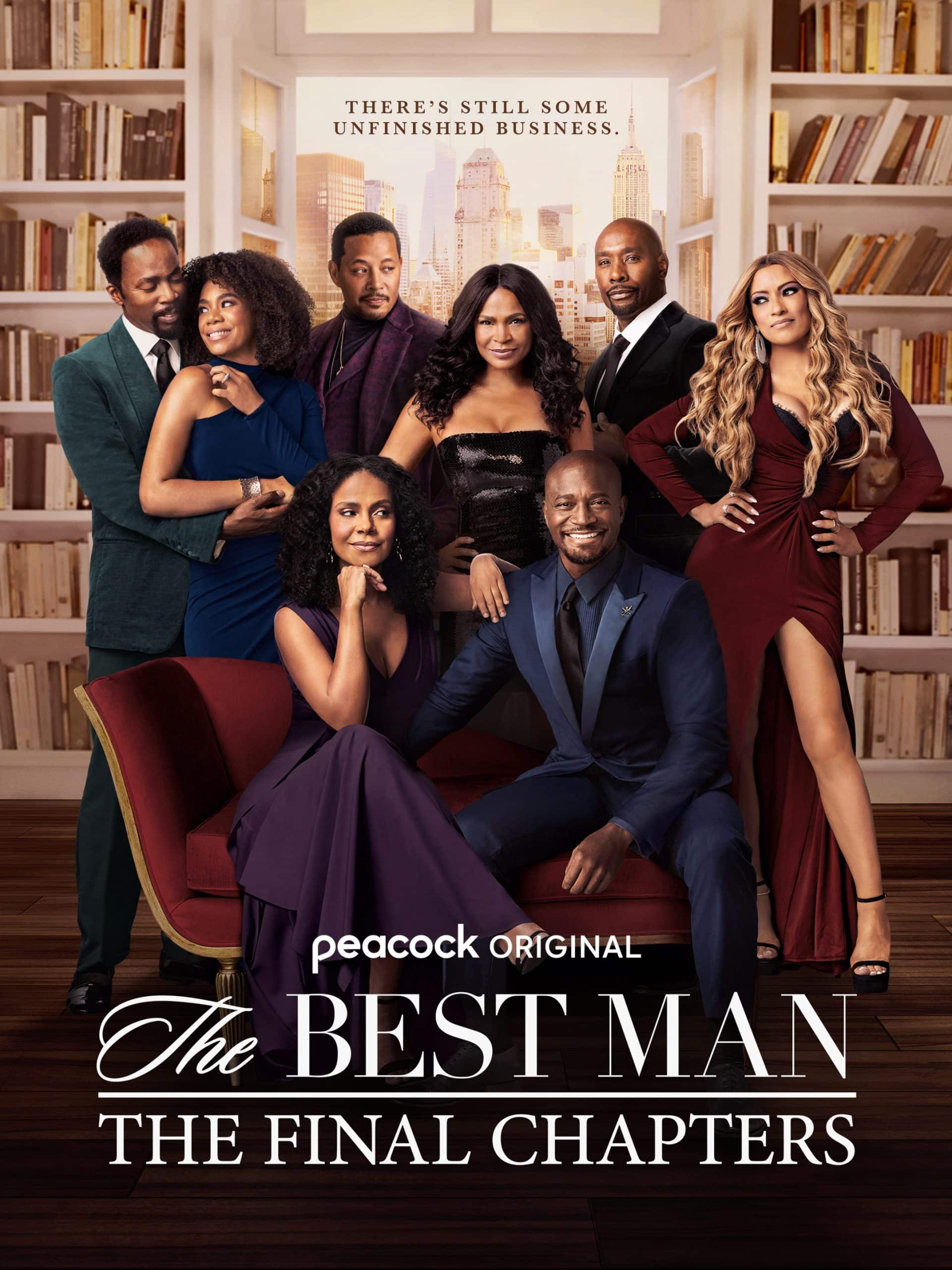 According to Harold, he was asked to leave the show after requesting that his character be given the same depth as his white counterparts. Over time, many of his co-stars discussed the toxic work environment on the set of "Lost", while others echoed Harold's sentiments about white characters being given preferential treatment.
Since then, the Brooklyn native has had leading roles in "Marvel Anime", "Wedding Band", and "Constantine". Most recently, Harold played Julian Murchison in "The Best Man: The Final Chapters", a comedy-drama miniseries which premiered on Peacock in late 2022. The actor currently portrays Boyd Stevens in "From", a sci-fi horror series created by John Griffin for Epix.
Movie Career
Harold's movie debut was in 1988, with a minor role in the action crime drama "Shakedown". He later played a thug in the neo-noir gangster film "King of New York", an uncredited henchman in "Out of Justice", and Thomas Cole in the independent film "Smoke".
At risk of being typecast, the actor departed from his typical crime and drama movies with "Romeo + Juliet", the 1996 adaptation of the famous Shakespearian tragedy. The remake was enormously popular thanks to its modern feel, talented cast, and beautiful cinematography; Harold played Romeo's best friend Mercutio, a role that was originally intended for Christian Bale, but which allowed him plenty of screentime.
Despite "Romeo + Juliet" being hugely successful, Harold didn't enjoy the immediate career boost he may have hoped for. He did, however, have plenty of movie roles throughout the rest of the decade, making appearances in "The Edge", "The Best Man", and "Lulu on the Bridge". In 2003, he played Link in "The Matrix Reloaded" and "The Matrix Revolutions" before taking a four-year hiatus from the big screen.
Harold made his comeback in 2007 playing Flynn in "28 Weeks Later", a post-apocalyptic horror film that chronicled the events that would lead to the Rage Virus spreading across continental Europe. Flynn flew main characters Tammy and Don across the English Channel to France, which was a virus-free zone until it was revealed at the end of the movie that a group of infected individuals had made their way into the country.
The following year, Harold played the actor Richard Roundtree in "Your Name Here", a dramatic fantasy biopic loosely based on the life of Philip K. Dick. Over the next decade, he had a number of inconsequential roles in independent movies, short films, and the occasional box office success story such as "Snitch" and "The Best Man Holiday".
Most recently, the "Lost" alum played Lord Voraz Esquire in "Without Ward". For now, he has yet to announce any upcoming movies.
Personal Life
In 2002, Harold married the former actress and model turned producer Brittany Robinson, whom he'd begun dating in 1993. The couple have three daughters, with the eldest being the actress and model Aurora Perrineau.
Aurora began acting professionally in 2011 with a cameo in "Pretty Little Liars"; however, she has yet to have a breakthrough role. In April 2014, it was announced that the brunette had been cast as Shana in "Jem and the Holograms", based on the 1980s cartoon. Immediately, netizens pointed out that Aurora – a biracial actress with straight hair – would be playing Shana, a character of darker complexion with an afro. The outrage (which Aurora described as "racist abuse") was soon forgotten about, but the movie was a box office flop that failed to recoup its ambitious $5 million budget.
In November 2017, Aurora filed a police report accusing scriptwriter of Murray Miller of sexual assault five years prior. "Girls" actress Lena Dunham came under fire for defending Murray, who was a writer on the series at the time of the alleged incident, but soon retracted her statements. Less than a year later, the Los Angeles County District Attorney's Office declined to file charges against Murray, presumably due to a lack of evidence.
As of 2023, Harold has an estimated net worth of $8 million.