Daniel Bellomy
Fans of the 50 Cent show "Power" are more than familiar with Ezekiel 'Zeke' Cross, who became a major character in "Power Book II: Ghost". The basketball prodigy was a central part of the spin-off in seasons one and two, and viewers were understandably upset when he was killed off in a shocking plot twist.
Daniel Bellomy, who brought Zeke to life and has had roles in a number of shows, movies, and shorts, was born on 27th December 1994, in Detroit, Michigan, USA. Raised by his mother, Cheryl, alongside brothers Dave and Cornelius, the actor reportedly went on to study at Carnegie Mellon University, after discovering his love for acting during his adolescence. In an old interview, Daniel stated that he made his acting debut in Broadway plays before transitioning to film and TV.
Career
Daniel's first role was playing Sheriff Sullivan Gridley in the 2013 short "A Matter of Time". The next year, he appeared in an ABC feature entitled "ABC Discovers: Los Angeles Talent Showcase", which implies that he moved to California to focus on his acting career.
Daniel then had a leading role as Kevin Durant in the 2016 TV movie "The Real MVP: The Wanda Durant Story", followed by his portrayal of Bo-Bo in the low-budget horror movie "Freak Show". One-off appearances in shows such as "The Deuce", "Outcast", and "Suits" kept the actor busy, until his next important role, that of Austin Gamby in the 2020 movie "Paint".
In the same year, Daniel joined the cast of "Power Book II: Ghost", appearing in 20 episodes until his character was written out of the beloved series. Since then, he's guest-starred in "Blue Bloods", "The Good Fight", and "FBI: International", and also appeared in the podcast series "The Crew Has It".
The Detroit native's character, Zeke, was first introduced to viewers of "Power Book II: Ghost" when protagonist Tariq St. Patrick walked into him having sex with a young woman. As Tariq and Zeke were college roommates at Stansfield, they shared plenty of scenes, with Tariq also tutoring him so that he could keep his grades up, and continue playing basketball.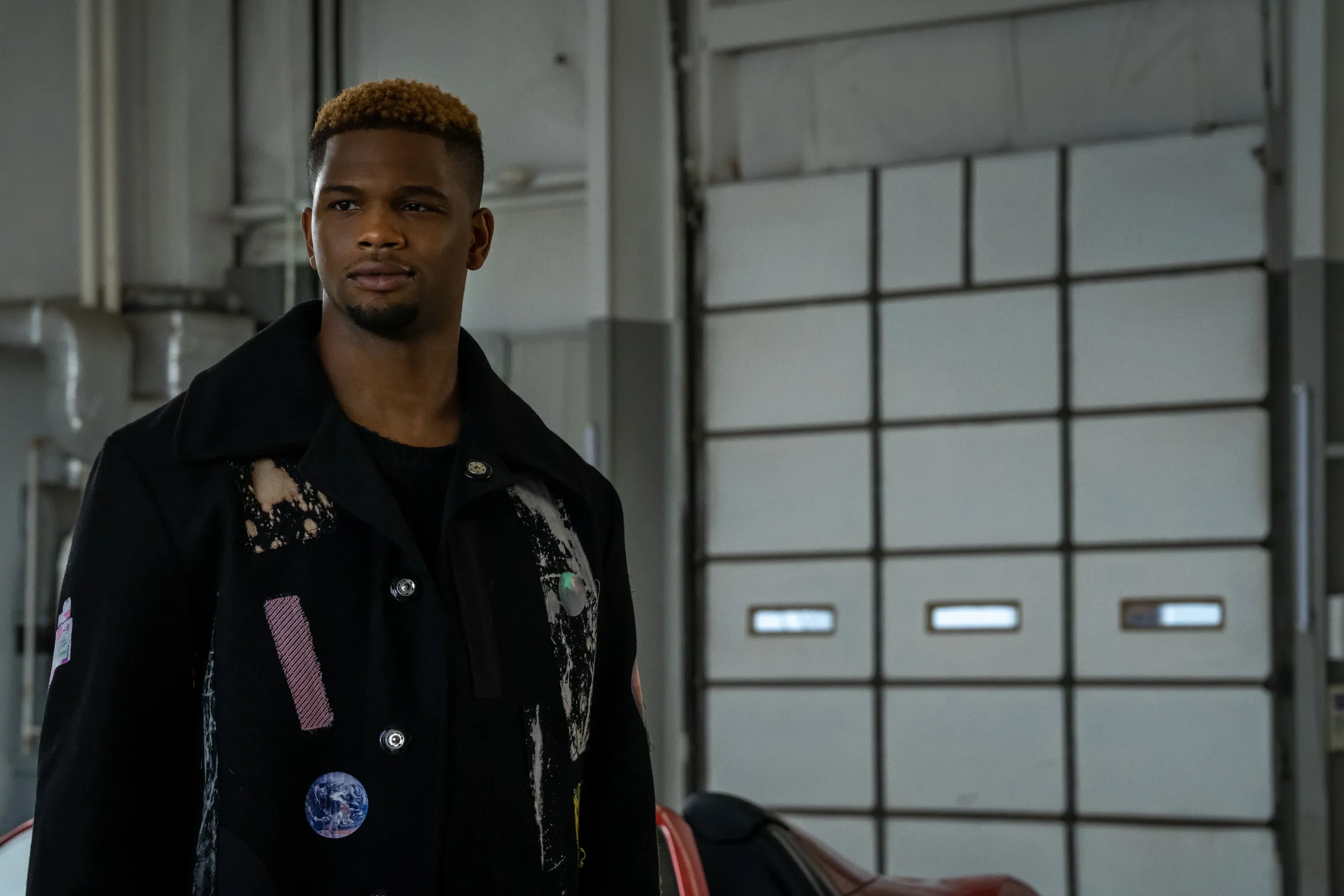 Many of Zeke's family members, such as his aunt Monet Tejada and cousins Dru and Diana, were also supporting characters who worshipped the college basketball player, and supported his dreams of joining the NBA. Things changed, however, when Monet was revealed to be his birth mother, as Zeke was pulled into the seedy world of drugs and criminal gangs against his will.
Later on, Zeke was shot in the back by drug kingpin Lorenzo Tejada (who just happened to be married to his mother) when Lorenzo mistook him for Mecca, another notorious drug lord and the Tejada family's main enemy.
Speaking of Zeke's demise, Daniel said: 'I'm so sad that Zeke had to go, because I love him so much, but as much as one wants to be gangsta on Power, he was just so innocent and so good.' Although he confirmed that Zeke wouldn't be returning, he didn't explain why he'd left the show. It was subsequently revealed that the actor had no idea that Zeke would be killed off, which implies that he was written out of the series because his character was no longer needed, and not because he wished to pursue other projects.
Personal Life
Despite having over 220,000 Instagram followers, Daniel's profile on the social media platform is private, and there's next to no information on the internet about his dating history. In February 2022, the actor was interviewed by podcast host and social media personality Queenzflip, who bombarded the "Power" star with questions about his sexuality.
Daniel clearly felt uncomfortable, and preferred to evade the questions to the best of his ability, which spurred rumors about him being secretly homosexual – since then, the actor has steered clear of podcasts and interviews altogether. While many netizens felt that Queenzflip's insistence was inappropriate, others thought that Daniel was unprofessional due to the number of questions he dodged. In any case, the actor is believed to be gay, as he's previously posted about Pride Month and the LGBT community on his Instagram.
As Daniel hasn't announced any new projects in a while, his net worth is believed to be close to $1 million. The Carnegie Mellon alum is 6ft 4in (193cm) tall.
"Power"
The crime drama series "Power" was created and produced by Courtney A. Kemp and rapper 50 Cent, and first aired on Starz network from June 2014 to February 2020. Chronicling the story of ruthless drug dealer James "Ghost" St. Patrick (played by Omari Hardwick), the show relied heavily on episodic cliff hangers, unexpected plot twists, and plenty of sex scenes.
Although season one received mixed ratings from critics, seasons two to six were far more successful, and when the show ended it was announced that Starz had four spin-offs in the works. "Power Book II: Ghost" covers Tariq's illicit new lifestyle as he follows his father's footsteps, whereas "Power Book III: Raising Kanan" allows viewers a glimpse into the life of James's partner in crime, Kanan Stark. So far, all the spin-offs have been renewed for second or third seasons except for "Power Book V: Influence", which was scrapped for unspecified reasons.
Figuring out how much Daniel made per episode of "Power" is difficult, but Omari Hardwick and other co-stars previously came forward to discuss their salaries. Omari, the show's charismatic former leading man, earned up to $150,000 per episode – but believes that it should've been much more.
Very uncomfortable to see this interviewer repeatedly pressuring Daniel Lee Bellomy, who plays Zeke in Power Book 2, to publicly say that he's gay pic.twitter.com/hi1XSwbOUJ

— 𝑰 𝑳𝒖𝒉 𝑮𝒐𝒅 ✨ (@aVeryRichBish) March 4, 2022
"50 and Courtney, I'll thank you forever, but all of them know I really ain't make no money," he said, adding that he should've made more than Angela Bassett, who became the highest-paid actress on a primetime drama after earning $250,000 per episode of "9-1-1". Meanwhile, Mary J Blige reportedly earned $400,000 per episode for the "Power" spin-off, which is perhaps due to her decades-long career in the entertainment industry as an R&B singer, prior to becoming an actress.