Who is Ian Watkins
Ian is a Welsh musician, best known as the lead vocalist of the rock band Lostprophets, but he gained notoriety for his involvement in a child sex abuse case in 2013, leading to his imprisonment.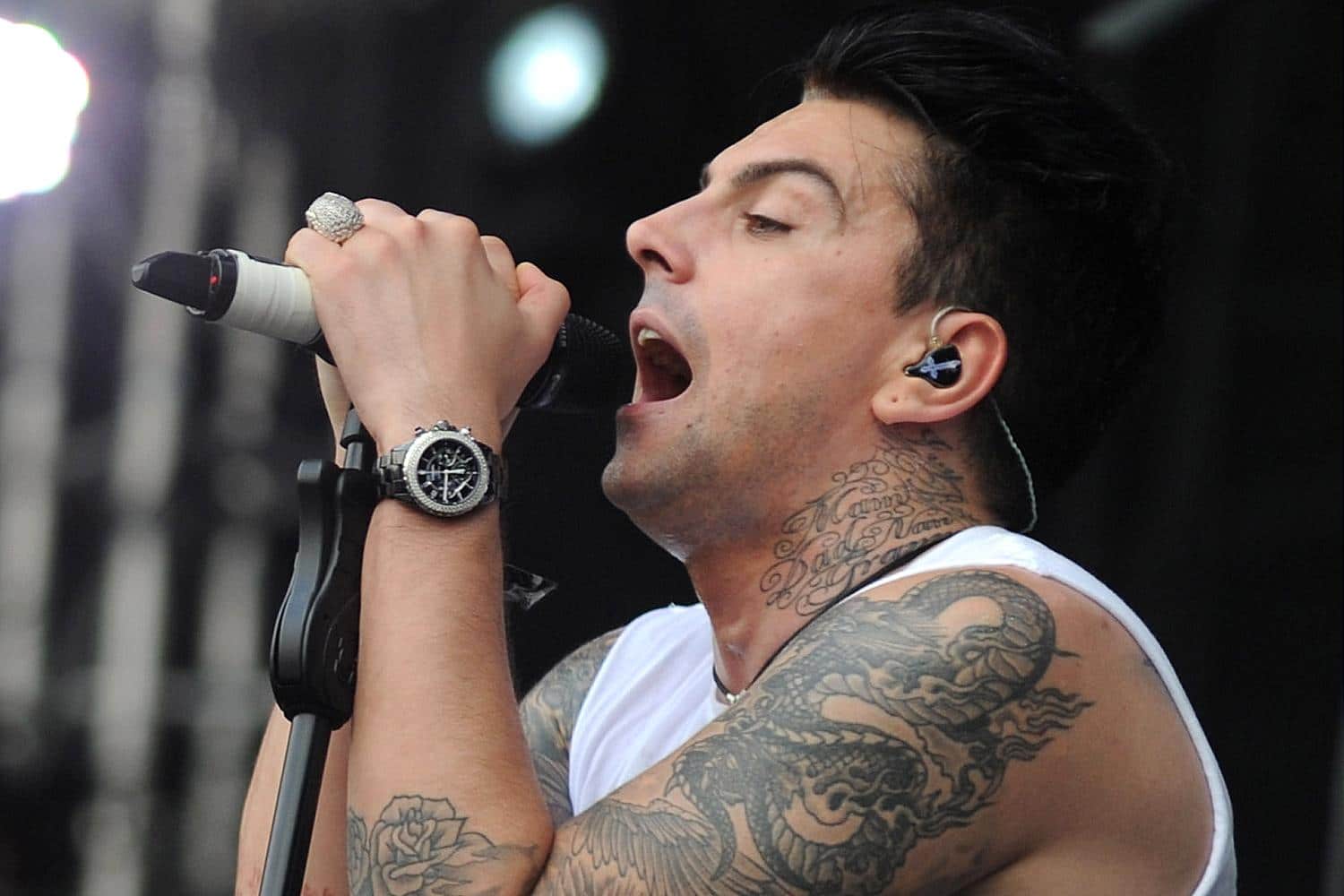 Why Was Ian Watkins Sentenced?
Ian Watkins was sentenced to 29 years jail for a series of heinous crimes, including attempted rape and sexual assault of a child under 13, sexual assault involving other children, possession of indecent images of children, and possession of an extreme pornographic image involving a sex act on an animal. His crimes involved the abuse of very young children, including a baby boy – the evidence against him was substantial, including video recordings of his abuses. The judge described his actions as "plunging into new depths of depravity", and he was considered a "committed, organized paedophile" by law enforcement.
Wiki: Age, Childhood, and Education
Ian David Karslake Watkins was born on 30 July 1977 in Merthyr Tydfil, Wales, where he spent his first years, and then moved to Pontypridd. He attended Hawthorn High School where he met his future Lostprophets bandmate Mike Lewis. After high school, he enrolled at the University of Wales, Newport, from which he gained a first-class honors degree in graphic design.
Formation of Lostprophets
Lostprophets came into existence in 1997, born from the remnants of the disbanded band Fleshbind. Ian Watkins and Lee Gaze, both hailing from Pontypridd, decided to form a new musical venture. Their journey was initially hampered by the challenge of finding a suitable vocalist, so in a pivotal move, Ian Watkins transitioned from his role as a drummer to become the band's frontman. With Mike Chiplin taking on the role of drummer, they welcomed Mike Lewis as the bassist; this completed the core lineup of Lostprophets.
During their early phase, Lostprophets recorded three demos: "Here Comes the Party", "Para Todas las Putas Celosas" (which translates to "For all the jealous whores"), and "The Fake Sound of Progress". Notably, these demos were produced by Stuart Richardson, who later joined the band as bassist.
As the band evolved, so did their line-up dynamics. Mike Lewis transitioned from bass to rhythm guitar, and DJ Stepzak briefly joined as a DJ before leaving.
Debut Album Release
Ultimately, in 1999, Lostprophets inked a deal with the Independent label Visible Noise,and marked their entry into the music scene with the release of their debut album, "The Fake Sound of Progress", which hit the shelves in November 2000. What makes this debut particularly remarkable is the fact that it was created on a shoestring budget, recorded in less than two weeks with a mere £4,000 at their disposal.
During this pivotal phase in their journey, DJ Stepzak, who had been part of the band, departed, his departure paving the way for a new member, Jamie Oliver, to step in. Interestingly, Oliver initially had a different role within the group – he was their photographer, but circumstances demanded a change, and he transitioned into the role of the band's DJ.
The album itself had a distinctive flavor, with references to 1980s pop culture embedded within the music. Lostprophets had the opportunity to share the stage with prominent acts such as Pitchshifter, Linkin Park, and Deftones, touring with them in support of their debut album.
Following the extensive touring cycle for their aforementioned debut album,  Lostprophets took a brief hiatus. During this respite, they shifted their focus towards crafting new material for their sophomore effort, "Start Something". This creative process took them to Los Angeles, where they worked with the accomplished producer Eric Valentine.
The lead single from "Start Something", entitled "Burn Burn", made quite an impact, receiving significant airplay on music channels and garnering attention from fans. It wasn't long before it became clear that the band was onto something big.
One of the defining moments of this era was the release of "Last Train Home", which achieved massive success on a global scale. The song not only charted impressively but also enjoyed extensive radio airplay. In the United States, it outperformed fellow UK rock band The Darkness' single "I Believe in a Thing Called Love". Moreover, the album landed at No. 4 on the UK Albums Chart, launching them to stardom.
— ian watkins (@ian_watkins) September 9, 2012
Continued Success
In 2005 Mike Chiplin left the band, and Lostprophets saw a revolving door of drummers as they tried to find the right fit.
Their album "Liberation Transmission" took shape in Hawaii under the guidance of producer Bob Rock, marking a departure from their previous sound, embracing a more contemporary musical direction.
During this period, the band embarked on extensive tours across the UK and Europe, bringing their music to eager audiences.
The writing and recording process for "The Betrayed" began in 2007. However, the album's release faced delays due to a combination of touring commitments and dissatisfaction with the studio work, ultimately seeing the light of day in January 2010, showcasing Lostprophets' evolution as musicians.
The band's journey included performances at various festivals and an extensive touring schedule, which allowed them to connect with their fans.
Internally, they grappled with challenges, including Ian Watkins' struggle with drug addiction.
In 2011, the band set up in a house in Norfolk, where they composed demos for their next album.
"Weapons", their fifth studio album, came out in April 2012, signaling another chapter in their musical journey.To support the album, Lostprophets embarked on a UK tour, sharing their new music with their loyal fanbase.
Watkins's Arrest and Band's Breakup
In a shocking turn of events, Ian Watkins faced arrest in December 2012 on charges related to sexual offenses against children. The band responded by canceling all scheduled tour dates, and expressing their shock at the allegations. The devastating impact of Watkins' actions led to the disbandment of Lostprophets in October 2013.
The remaining band members grappled with the heartache of the situation, emphasizing that they were unaware of Watkins' crimes and condemning his behavior.
Net Worth
According to authoritative sources, Ian Watkins' net worth is estimated at $500,000 as of mid-2023.
Personal Life, Life In Prison, Stabbing Incident
Ian was in a relationship before he was arrested. Starting in 2006, he was in an on-off relationship with Jo Mjadzelics. He reached out to her on MySpace and shared his disturbing sexual fantasies. Troubled by his desires involving young children, Jo attempted to alert the authorities about his disturbing inclinations for four years, however, her warnings were consistently disregarded. Luckily in 2012, they made a move on him based on a drug-related home search warrant.
Following the harrowing revelations, there was an Independent Police Complaints Commission (IPCC) investigation that recommended disciplinary action against three detectives from the South Wales police, who were found to have failed to act on earlier abuse allegations against Watkins dating back to 2008.
Another IPCC report in 2017 revealed that police had repeatedly missed opportunities to investigate Watkins' behavior from 2008 to 2012. The report cited instances of allegations being dismissed without proper investigation, allowing the predatory offender to continue his actions unchecked.
The Assistant Chief Constable of the South Wales Police, Jeremy Vaughan expressed regret and accepted the findings of the report.
Watkins faced accusations of possessing a phone in prison in March 2018; he claimed that the phone wasn't his, but belonged to other inmates who coerced him into hiding it. Watkins refused to reveal their identities, citing fear of retaliation. A charger for the phone was found in his cell.
Watkins asserted that he still received fan mail from Lostprophets fans, and the other inmates wanted to exploit this as a "revenue stream". After a trial in August 2019, he was convicted and sentenced to an additional ten months in prison, to be served consecutively with his existing sentence.
On 5 August 2023, Watkins was taken hostage by three inmates at HM Prison Wakefield; he was eventually freed by prison officers six hours later. Fortunately, police confirmed that his injuries were not life-threatening.