Elijah Blue Allman, known professionally as Phillips Exter Blue, is an American musician, who is one of the sons of the late singer Gregg Allman, and singer Cher.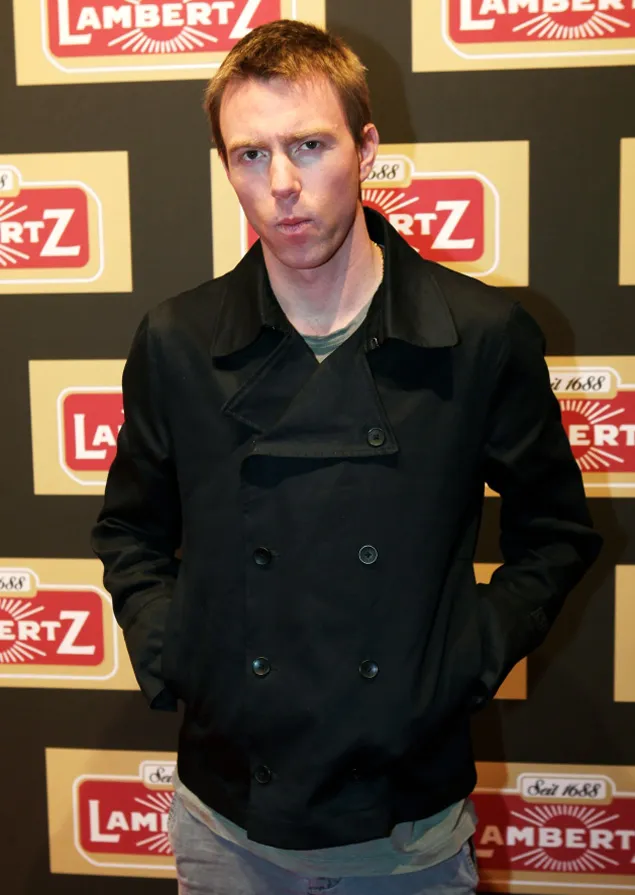 Age, Early Life, and Education Background
Elijah Blue Allman is a native of Beverly Hills, California, born under the Cancer zodiac sign on 10 July 1976, which makes him 47 years old as of 2023, to the musician, TV personality, and actress, Cherilyn Sarkisian – aka Cher – who is often regarded as the 'Goddess of Pop' – and Gregory LeNoir 'Gregg' Allman, who was the co-founder of the Allman Brothers Band; he died of liver cancer in May 2017. Elijah is of Armenian, German, English and Irish roots from his mother's side.
Blue is the step-brother of the songwriter, guitarist and record producer, Devon Allman, the vocalist Michael Allman, singer Layla Brooklyn Allman, and Delilah Island Allman, from his father's side. He is also the stepbrother of the writer, actor and musician, Chaz Bono, through his mother's first marriage with the American actor, singer-songwriter, and former US Representative, Sonny Bono. Elijah's parents divorced after just four years of togetherness in 1979, when he was three years old. One of the reasons behind their divorce was his father's drug addiction problems. Elijah fell in love with music when he was a child, and was gifted his first guitar by the American musician Gene Simmons when he was 13 years old.
Allman attended the Bath, Maine-situated boarding institution, Hyde School. He completed his studies in 1994.
Career
Allman's musical style is often described as gothic rock, electronica, trip-hop, and industrial metal, and his lyrics usually focus on dark subject matter such as loss, death, addiction, and love. Allman played the guitar for the song "If I Could Turn Back Time" by his mother Cher. In the mid-90s, he auditioned for the position of guitarist with the American industrial rock band, Nine Inch Nails (NIN), but he lost the spot to Robert 'Robin' Finck.
Allman is the guitarist and lead vocalist of the metal band, Deadsy, which was formed in 1995. Before it took an hiatus in April 2007, the band was made up of Dr. Nner (real name Renn Hawkey) on synthesizer, Alec Puro on drums, Jens Funke on bass, and Carlton Megalodon. In 2002, Deadsy released their debut album "Commencement" under the record label DreamWorks Records, consisting of several hit songs including "The Key to Gramercy Park," "Tom Sawyer," and "Brand New Love."
Subsequently, Deadsy released the album "Phantasmagore" under Immortal Records in August 2006; the album comprised various hits including "Razor Love," "Carrying Over," and "Paint It Black." Allman has worked with the Los Angeles-based rock band, Thirty Seconds to Mars on their self-titled first album, and has also served as the vocalist for various bands, including Coal Chamber, Sugar Ray, Korn, and Orgy.
Personal Life
Allman previously suffered from Lyme disease, which is caused by a bite from an infected deer tick, revealing that the disease nearly killed him, but was cured after receiving treatment in a German hospital. While in Germany, Allman met his future wife, the English and German singer, Marieangela King, aka Queenie, who is the lead vocalist of the music group KING and the sister of the Blonde Electra British pop duo members, Ruby King and Jazzy King. In late 2013, Allman and Queen eloped, and shortly afterwards exchanged vows in the presence of a few friends in their new home in Beverly Hills, on 1 December 2013. They described their wedding as 'private and sacred.'
Elijah has disclosed that his mother ignored their engagement, and didn't even acknowledge or congratulate him on his marriage. In an interview with "The Daily Mail," Elijah spoke about his relationship with his mother, and explained that her decision to ignore his engagement was the main reason he eloped with his lover, saying, 'I wasn't going to wait for anyone's approval and congratulations just like I've never waited for any of that my whole life. The way I elope with my wife is the same way I've done everything I've ever done. I don't know any other way, and we knew it was the right time.'
However, Allman and King's union didn't last long – the duo separated in 2020 and their divorce was finalized in the next year, citing irreconcilable differences as the reason. Before he married King, Elijah dated several women, including the American actress Bijou Phillips, the American TV personality, fashion designer and socialite Nicole Richie, the actress Heather Graham, and American actress Kate Hudson.
Cher has been accused of employing four men to kidnap her adult son, Elijah Blue Allman, and forcefully remove him from his hotel on the night of his wedding anniversary with his estranged wife.

🔗: https://t.co/xIAeOnhzwA pic.twitter.com/Xsx2DSp2en

— Pop Crave (@PopCrave) September 27, 2023
Elijah's Relationship with His Parents
Elijah's relationship with his parents began going awry when he was a child. In a 2014 interview with "The Daily Mail," Elijah, revealed that he grew up feeling 'shunned' by his parents, which made him feel like an outsider in his family. He added 'When you go to boarding school at seven years old, it's kind of hard to feel like you're not being shunned. But I'm at an age where I'm making peace with it because you just have to… It's still wrong to do that.' Elijah's father was mostly absent when he was growing up, which made them drift apart. Elijah has also revealed that he has a history of not talking to his mother, who once punished him by enrolling him in a military school.
Drug Problems
Elijah openly speaks to the media about his struggles with drug addiction. He revealed that he began experimenting with illegal substances, especially marijuana, and ecstasy, when he was just 11 years old, and later began using hard drugs such as heroin. Allman has revealed that he often went to rehab trying to quit, but his attempts were unsuccessful – he once came close to overdosing on heroin. He quit drugs in 2008, and claims that he now lives a drug-free life.
Height, Weight, and Physical Appearance
Allman is of White ethnicity and has a set of brown eyes, and light brown hair. He is 6ft 1in (1.85m) tall and weighs approximately 160lbs (73kgs).
Net Worth
Elijah has accumulated a good sum from his musical career. He's worth approximately $10 million as of 2023, and is living in the affluent neighborhood of Beverly Hills, California.