• Wraxu was born in Maryland in 1994 and holds American nationality
• He was one of the best Hanzo players in the world and signed with Tempo Storm in 2017
• He took a break from streaming due to personal circumstances related to his ex-girlfriend, PurpleDragon
• He is active on Twitch and YouTube, but keeps his real name and identity private
• His estimated net worth was $1.5 million, but is now unknown as he has just started streaming again
 
Wraxu is a popular Twitch streamer who was way too good at Overwatch playing the Hanzo character. He was considered to be one of the best players in the world, but he gave up streaming after some personal circumstances related to his ex-girlfriend. Let's find out more about his current relationship status, know if he streams again, and dig for more information about his net worth, family and real name.
Early life, family
Wraxu was born on 10 February 1994 in Maryland USA, so under the sign of Aquarius, and holding American nationality – his real name and surname still haven't been revealed. Wraxu has also been very secretive about his private life, and never shared any information about his parents, any siblings and other members of his family. He hasn't told anything about his childhood either, except for admitting that he loved playing video games since he was a small kid.
Education
Almost nothing is known about Wraxu's educational background, except that he matriculated from his local high school in 2012. He's never shared any information about further education, so we don't know anything about a degree or diploma.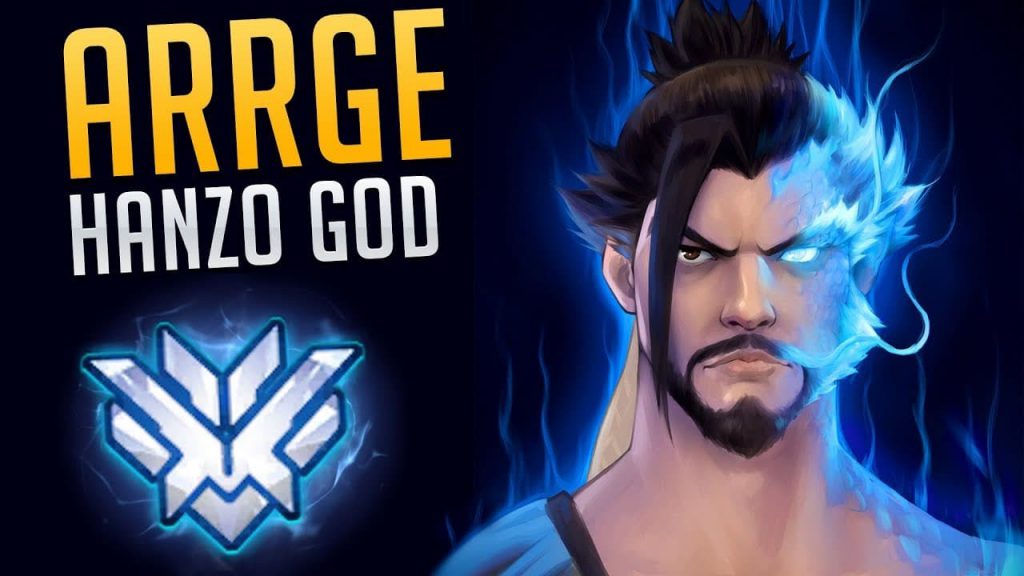 Career
Wraxu started playing the first-person shooter games when Halo was launched on PC. He also played such games as World of Warcraft, League of Legends, ARK. He was granted a key to Overwatch closed beta, and started streaming in 2016, right after the official release of Overwatch. He was very passionate about the game and did great in it. He was considered to be one of the best Hanzo players in the world, and on 19 October 2017, Tempo Storm announced that they'd signed a contract with Wraxu, calling him "one of the best Hanzo players in North America". Wraxu appreciated this chance and said: 'Joining Tempo Storm is a very exciting opportunity. Not only has Tempo Storm thrived in and expanded the gaming and streaming communities, it has been an integral part of them since its inception. I'm looking forward to a long-lasting partnership'.
Giving up streaming and getting back again
He streamed for several years, and then abruptly stopped streaming and posting any new videos. On 27 September 2018 he twitted he was jaded by Overwatch, but felt like he was about to come back, but then he suddenly changed his mind. However, he went live a couple of times, and some of his fans were seriously disappointed that he didn't stream Overwatch, playing other games. Wraxu took another break as he was moving to a new place, and then confirmed he would get back to streaming as soon as he set up his new computer. On 3 March 2019 he twitted he would go live on Monday, but actually not until 1 July 2019, more than three months after his last stream, making his fans explode the chat with positive and happy messages, typing how they missed him and how happy they were to see him streaming again.
Wraxu joked he promised to go live on Monday, and there he did, only he didn't specify what exact Monday he was going to go live. He explained that he got a new computer and was getting back to streaming. He started playing Monster Hunter: World, an Action/RPG, and that stream lasted for almost 12 hours! In the end Wraxu started yawning constantly and said goodbye to his viewers, promising to go live the next day. He hasn't streamed Overwatch so far.
On his YouTube channel he has over 37,000 subscribers, but he hasn't uploaded any videos recently. Wraxu promised he would stream regularly on his Twitch channel, which has more than 335,000 followers.
Personal life, ex-girlfriend PurpleDragon
Wraxu has always been very secretive about his private life. However, a scandal shook his community when he broke up with his girlfriend, who was a moderator on his Twitch stream. Her nickname was PurpleDragon; she lives in Germany, and Wraxu flew there several times to visit her. Apparently Wraxu and PurpleDrgon had a hurtful break-up, Wraxu asked her kindly to leave her position of moderator and gave her a couple of months to do it. However, PurpleDragon wouldn't quit herself, so Wraxu had to ban her from his Twitch and Discord channel.
She created an alternative account, joined the Discord again, and started writing private things about Wraxu, confessing what she didn't like about him and their relationship, and why he was not good enough for her; some people saw her posting a photo of him, though never his face. Wraxu was soon informed that she seeped into his Discord, and banned her again. PurpleDragon was still furious, and joined j00mla's Discord to start talking again. It took her several days to calm down and let the things go, but Wraxu was very demotivated, and it was then that he stopped streaming, and gave up his regular Twitch streams. Wraxu hasn't share any news about a new girlfriend, and there's no information about his current relationship status.
Hobbies and interesting facts
Almost nothing is known about Wraxu's hobbies, except that he is very passionate about everything related to video games. He has always been a very private person, and has never liked to talk about his offline life, so even his dedicated fans know very little about him.
— Wraxu (@Wraxu) January 10, 2018
Social media presence
Wraxu is not at all active on social media platforms; he doesn't have an Instagram account, and has never shared any photos of himself or his family. He has an account on Twitter which is read by almost 20,000 people, his Twitch channel has over 335,000 followers, and his YouTube channel has 37,000 subscribers.
That Hanzo plays by Wraxu <3 Like POTGWatch – OverwatchPlays for more #overwatch videos, news and memes.

Posted by POTGWatch – OverwatchPlays on Friday, June 2, 2017
Appearance
Nothing at all is known about Wraxu's appearance, as he's never streamed with his webcam on. Another streamer and YouTuber nicknamed FreshNuts once posted a video in 2018 in which he told his audience that Wraxu was going to post the face reveal video very soon, but it didn't happen, and he still hides his real face, and his real name. Nothing is known about his height, weight or vital statistics.
Net worth
Since Wraxu hasn't been streaming consistently for several months already, his income was far from stable. He doesn't earn anything from his YouTube channel, as he hasn't uploaded any new videos for a couple of years. As to his Twitch channel, he instantly got dozens of new subscribers as soon as he went live on 1 July 2019. Authoritative sources claim his previous net worth was around $1.5 million, however, nothing is known about his current income or net worth as he has only just started streaming again.
To those who live for competition…your path to glory is now open!Introducing the Overwatch Open Division: blizz.ly/OWOpenDivision

Posted by Overwatch on Wednesday, June 14, 2017
Time will show if Wraxu is serious about his coming back to streaming, or he will be jaded again and give up streaming again. He still has an impressive number of followers on Twitch who patiently wait for his live streams, so he has all the chances to earn a good amount of money from his channel, though it's still not clear if his followers agree to watch his playing something other than Overwatch, as most of them started following him in the times of his rising Overwatch career.