• Yuya Shibusawa is a renowned reality television star who rose to fame after appearing in "Terrace House: Aloha State"
• He is 21 years old and of Japanese and Caucasian ethnicity
• He has amassed over 80,000 followers on Instagram
• During the show, Yuya pursued a romantic relationship with fellow housemate Avian Koo
• After the show, Yuya pursued a career in acting and modeling in Tokyo, while Avian worked on her swimwear label


Who is Yuya Shibusawa?
Yuya Shibusawa is a renowned reality television star, who rose to stardom after he appeared in "Terrace House:  Aloha State", a Netflix program. He's also managed to become a sensation on Instagram, where he has over 80,000 followers.
Yuya Shibusawa Early Life, Age, Family, and Education Background
Yuya was born under the Aquarius Zodiac sign on 20 January 1998, in Japan, which makes him 21 years old, Japanese by nationality, and is of Caucasian ethnicity. Yuya's mother is Japanese while his father is American.
Yuya Shibusawa Rise to Stardom and Being on Terrace House: Aloha State
Before Yuya started appearing in the reality show "Terrace House: Aloha State", he was pursuing a career in acting, and also modeling for Bark in STYLe, a lifestyle and fashion site. Over the years, he has managed to gather more than 80,000 followers on his Instagram account, yuya_shibusawa.
Yuya rose to stardom when he featured in the aforementioned Netflix reality show "Terrace House: Aloha State", earning a slot in the famous Reality Stars list for his appearance. In this show, strangers come together to live in a wonderful house together; all they're provided with is shelter and vehicles. The show is unscripted and there are no written rules – they just need to stay together. Yuya was on the show with a number of other members. Some of them are: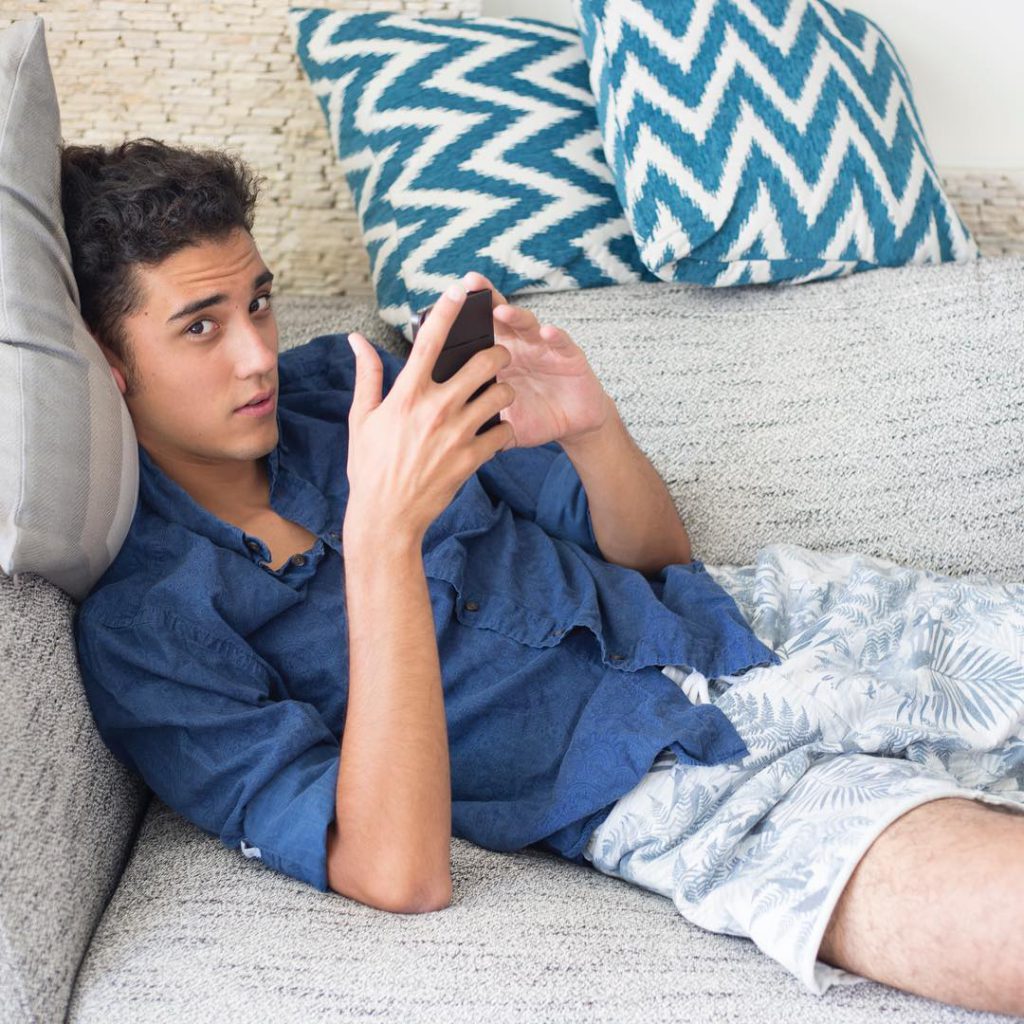 Cheri Lavoie-Cheri who was born in 1993, and is a beauty queen and real estate agent. On the show, she started on a high note. However, her presence began going south when she chose to lecture Taishi on how to go about his dating life. She always seemed intoxicated, rude and completely reckless. She also had ridiculous rules on friendships, such as what it took for one to be a worthy friend to her.
Wez Najajima- A 31-year-old man who also had his shortcomings. He came off as lazy, detached, and self-centered. As a rapper, he was expected to bring in some exciting vibes, but the audience felt that he never had anything to contribute to the house, and that he always tried to stay away from any house issues. The only thing fans thought was positive about him is that he has some swag. It is also suspected that Wez had romantic relations with Anna, a fellow housemate, but the relationship didn't go far.
Yusuke Aizawa – he is 21 years old and a musician by profession. Apart from his talent in music, some of the show's fans felt that he was not a good fit for this one. He might not have learnt a lot by being on the show, but at least, he made new lifelong friendships. Yusuke also pursued Lauren, his fellow housemate.
Anna Haneisihi- this part-timer was born in 1994, and was a silent person in the show but Yuya referred to her as the house villain during Cheri's arrival, when they were asked to describe one another. She always seemed to be all over Avian and Yuya's relationship, trying to stir trouble for them.
Jennifer Mila- this aspiring fashion designer was born in 1997. She is a beautiful woman who did not bring her personal life into the show. Jennifer absorbed everything that happening with her housemates while nothing seemed to be happening to her. She also left the show abruptly.
Naomi Lorraine Frank – she is a Hawaiian waitress, beautiful and good-natured, however, her lack of strong-will saw her get walked over by the other girls. Her defense was that she is a traditional girl raised in Japan, while some of the other girls – Avian and Lauren – have some western upbringing. She was heartbroken by Yuya, which led to her exiting the house.
Yuya Shibusawa- this aspiring actor was considered one of the cutest guys in the house. He was only 18 years old then, and the fact that he was willing to do things outside his home country and comfort zone meant that he was really mature. His eyes were only on Avian and the two continued with their relationship up to the end of the show, although Yuya had some doubts at first.
Avian Koo – she was born in 1990, and her profession is an entrepreneur and sales clerk. She played a great role in the house of taming Yuya and helping him mature up. Avian is a beautiful lady with a great body and a lovely smile. She found it easy to make friends with the other housemates. Avian also didn't entertain nonsense from anyone and was always straight with them including Lauren who she chose to be honest with during Naomi's farewell. Her intention was to get everything straightened out. Overall, she was one of the beloved people in the house.
This show became a hit and was widely watched. Yuya managed to make a name for himself and the show also helped him with his career. After the show, he relocated to Tokyo, and continued to pursue his passion for acting which he has been doing ever since. Right from the beginning of the show, Yuya stated that he wanted to learn English, and also become an actor. He also made it clear that he wanted a girlfriend. He portrayed a sweet personality and was always willing to offer great advice to his friends.
Yuya Shibusawa Dating and Personal Life
There is no information about Yuya's dating life before the show. However, he got into a relationship with a fellow housemate, Avian. Even after the show, the two were said to continue with their romantic relationship. They kept posting the details on their social media for their fans. Yuya went on the score a few modeling gigs in Tokyo.
この世の中はアプリに頼りすぎ
顔もうやばいw everything is just so wrong here… pic.twitter.com/Z6kkDzzpFu

— Avian (@aviankoo) March 24, 2019
As for the ever-bubbly Avian, she is a friend to every cast member of the "Terrace House" show including those who came after her. After the show, she continued working on her swimwear label named ILA Swim. Her plans are to delve into the Japanese market. She also travels from Tokyo to Hawaii for love and work.
Currently, it is not clear whether Yuya is still in a relationship with Avian or if they went their separate ways.
General Info
| | |
| --- | --- |
| Full Name | Yuya |
| Height | 1.58 m |
| Profession | YouTuber, Blogger |
Family
Accomplishments
| | |
| --- | --- |
| Movies | Gekijoban Shiritsu Bakaleya Koko, Gokusen: The Movie |
Social profile links
Source:
IMDb
,
Wikipedia