Who is Catherine Siachoque?
Colombian actress Maria Alexandra Catherine Siachoque Gaete was born in Bogota, Colombia, on 21 January 1972, making Aquarius her zodiac sign. She has 24 acting credits and is perhaps known best for playing Lys Antoine in 15 episodes of the 2022 mystery thriller series "Dark Desire", which starred Erik Hayser and Maite Perroni, and was created by Leticia Lopez Margalli. It follows Alma who's so far been faithful to her husband, and is now spending a weekend away from home; the series aired from 2020 through 2022 and won one of its two award nominations.
Catherine's currently shooting for the upcoming series "Consuelo".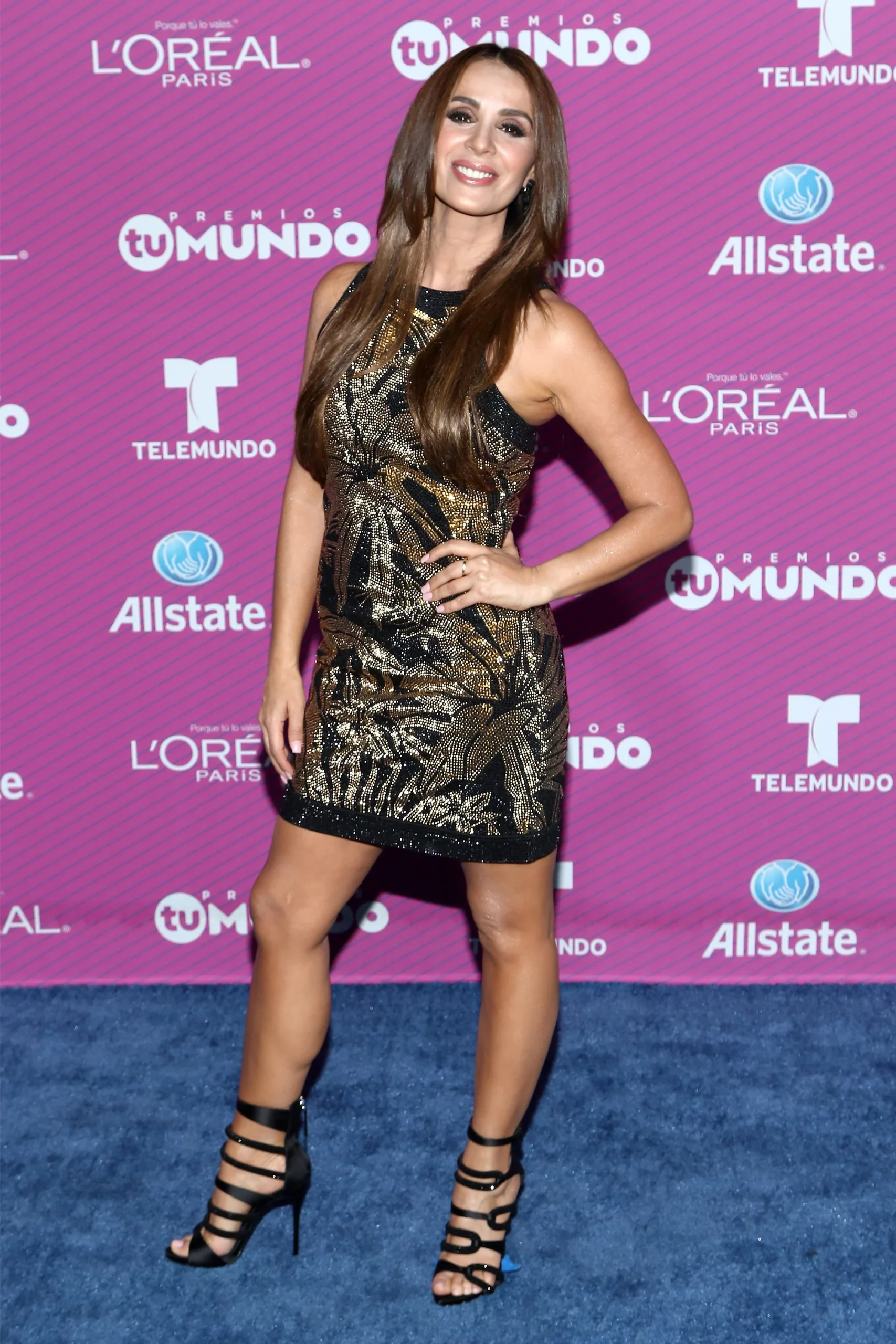 Education and early life
Catherine was raised in Bogota alongside her brother Juan Jacobo Siachoque, by their father Felix Siachoque and mother Blanca Gaete; no other details have been disclosed about Catherine's family, because she respects their privacy.
She studied at a local high school in Bogota, and fell in love with acting during her four years there; Catherine was also passionate about several other activities, as she took dance lessons, practiced singing and ran track.
She matriculated in 1990 and then enrolled at college, from which she graduated with a Bachelor's degree in 1994.
Acting career
Catherine's been focused on appearing in TV series since the launch of her career, and hasn't had a single movie role.
Her debut was playing a supporting character in the 1994 action "Mambo", and the following year saw her star in all three episodes of the drama "Sobrevivir". In 1996, Catherine played Lorena Nunez in nine episodes of the drama "The Shadow of Desire", which starred Amparo Grisales and Omar Fierro, and follows the lives of several middle-class people.
Catherine's first major role came in 1997, when cast to star as Juana Caridad in 109 episodes of the drama "Las Juanas", which also starred Carolina Sabino and Rafael Novoa, and follows the lives of five sisters; the series won two awards. The remainder of the decade saw Catherine star in the romantic drama "La Sombra del Arco Iris", another romantic drama "Tan Cerca y Tan Lejos" and the romantic action "La Guerra de las Rosas".
In 2001, she portrayed Micaela Fernandez in 108 episodes of the romantic drama "Desert Lovers", which starred Maritza Rodriguez and Francisco Gattorno, and follows Andres Bustamante who's been sentenced to 12 years behind bars, while his girlfriend, Colonel Miguel Santana's daughter Barbara's now helping him escape. In 2002 and 2003, Catherine starred as Grazzia Fontana in all 127 episodes of the romantic drama "La Venganza", and she then starred as Deborah Buenrostro in all 127 episodes of the 2004 romantic drama "Learning to Love".
The year 2006 saw her play Marcia Hernandez in 123 episodes of the romantic drama "Tierra de Pasiones", which starred Gabriela Spanic and Saul Lisazo, and follows Valeria San Roman who's fallen for renowned publisher and widower Francisco Contreras. The remainder of the decade saw Catherine appear in the romantic drama "Decisiones", the romantic crime drama "A Chance to Love" (lead role), and the crime action "Sin Senos No Hay Paraiso".
In 2011 and 2012, she starred as Ignacia Conde in 141 episodes of the crime action "Behind Closed Doors", which also starred Wayne LeGette and Gabriel Porras, and follows the lives of members of two wealthy families. Catherine was then cast to star as Estefania Perez Hidalgo in all 140 episodes of the 2014 romantic drama "Reina de Corazones", and she appeared as Isabel in two episodes of the 2017 drama "La Fan".
From 2016 through 2018, she starred as Hilda Santana in 220 episodes of the popular crime action "Sin Senos Si Hay Paraiso", which also starred Carolina Gaitan and Fabian Rios, and follows a girl who's chosen a different path than the one chosen for her by her parents.
Catherine's three most recent roles have been in 79 episodes of the 2019 action "El Final del Paraiso", the 2022 episode "Las Bodas de Plata" of the thriller "Mujeres Asesinas", and a 2023 episode of the drama "La Mujer de mi Vida".
Estoy muy emocionada porque a partir del 4 de noviembre estrena la nueva versión de MUJERES ASESINAS en @ViX_plus El episodio que protagonizo "Las Bodas de plata" estará disponible el 2 de diciembre… conocerán a Blanca y la situación que la llevó al límite. pic.twitter.com/V6mIyKS8I8

— catherine siachoque (@siachoque) October 26, 2022
Other credits
Catherine received special thanks for the 2015 comedy movie "Ladrones".
Her two recent talk-show appearances have been in "Al Rojo Vivo con Maria Celeste" and "Don Francisco Te Invita".
Awards and nominations
Catherine won a 1998 Cartagena Film Festival Award for Best Actress, for her performance in "Las Juanas".
Love life and marriage
Catherine only occasionally speaks about her love life in public, but it's known that she's been a married woman for more than two decades now.
She and Argentine actor, producer and director Miguel Varoni married in a small and private ceremony in 1997 (some sources state in 1999), attended by not more than 150 people; they had met a year earlier on the set of the series "Las Juanas". Miguel has 36 acting credits and is probably known best for directing 172 episodes of the crime action series "Sin Senos No Hay Paraiso", which aired in 2008 and 2009.
There are no other men whom Catherine's perhaps been with, that we know about; she's married to Miguel Varoni as of August 2023, and doesn't have children.
Interesting facts and hobbies
Catherine's fluent in Spanish and English.
She's passionate about dancing and has been taking lessons since she was a teenager.
Gabriela Spanic punched her 13 times in a 2006 episode of the series "Tierra de Pasiones".
Catherine's also a TV show host, and she hosted the Billboard Latin Music Awards from 2004 through 2006.
She's a social media star, as over 5.6 million people are following her on Instagram today, while she's uploaded close to 2,000 pictures and videos onto the network; most of these feature her shooting for her TV series, as well as spending time with her fellow actors and actresses.
Susan Lucci's one of Catherine's favorite actresses, and some of her favorite soap operas include "All My Children", "Devious Maids" and "Seduced and Betrayed".
Appearance and wealth
Catherine's age is 51. She has brown hair and eyes, is 5ft 6ins (1.68m) tall and weighs around 135lbs (61kgs).
Catherine's net worth's been estimated at over $300,000, as of August 2023.