Car-centered reality shows might not be a novelty on TV, but they're still as successful and popular as they were when the genre was first created. To prove that, MotorTrend's "FantomWorks" not only attracted gearhead audiences from around the world to watch the show but also did so while keeping itself loyal to its premise until its very end.
Though "FantomWorks" eventually left TV screens for good, audiences are still wondering what happened to the show and its stars, especially when it comes to the talented and successful shop owner Dan Short.
Do you also have many questions about him? Then stay here to get an insight into Dan Short's life, his business, family, lifestyle, net worth, and the projects he has been working on as of late!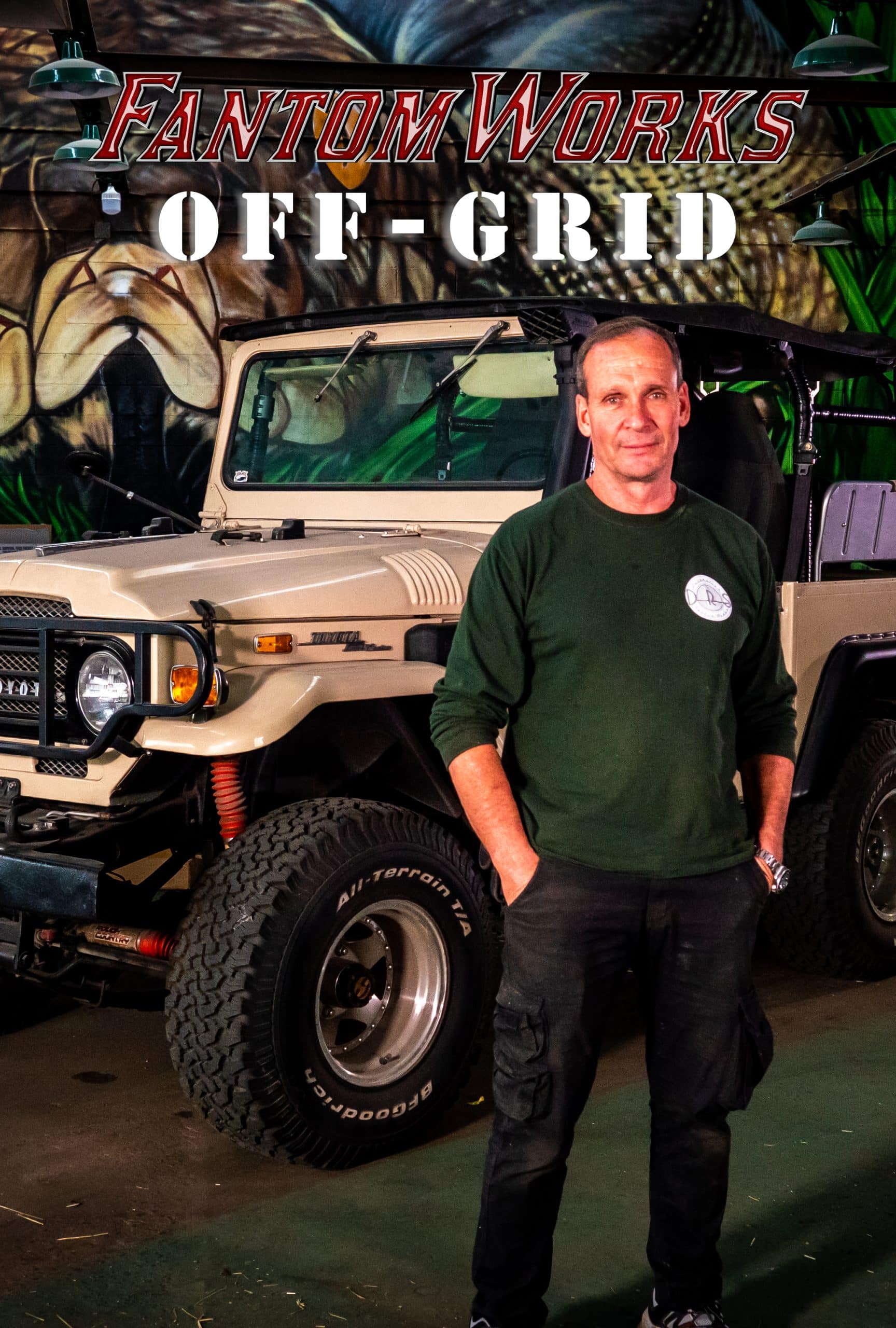 What Is Dan Short Doing Now?
It's not easy to grow a business from the ground up and it's even more difficult to become so successful that it attracts TV cameras to film what you're doing with your shop. Fortunately for Dan Short, his business FantomWorks and his show of the same name were so popular that people still warmly remember both, regardless of how long it has been since we last saw him on TV.
Although "FantomWorks" has been canceled since 2019, that didn't mean the end of Dan's business or his love for car restoration. These days, the Virginia-based FantomWorks is still up and running just as it did before the TV show, describing their services as 'affordable', of 'superior quality craftsmanship', and done by 'passionate professionals.'
While Dan's focus remains on keeping FantomWorks loyal to its foundations of providing top-quality work and excellent customer service, he's also testing the waters of other related projects. For starters, in late 2022 Dan started his online show "FantomWorks Off-Grid" which follows him and his shop's crew on their restoration adventures.
This new show is described by Dan as being not 'under the control of anyone but ourselves,' evidently taking a step away from the pressuring and tight TV schedules of the old "FantomWorks". Also, his brand new podcast "All Things FantomWorks" is available on YouTube, allowing his long-time fans to experience the FantomWorks adventures in the most real and most exciting ways.
Family, Wife & Net Worth
Although "FantomWorks" always focused on the cars inside the shop and the relationships between the cast, the show also let us catch glimpses of Dan Short's family. That's how we got to know Dan's wife Melissa, with whom he had been married for decades.
Lots of fun @ACTConference Awards Banquet tonight. @FantomWorks felt a little underdressed because I recommended Business Casual. #ooops #mybad I'm loving my #whbm dress though! #feelbeautiful #redcarpet #FantomWorks #BABYITSCOLDOUTSIDE #dressup pic.twitter.com/CvwTi4d8CX

— Melissa Short (@mamshort) January 31, 2019
Dan and Melissa Martel Short met while they were both at military school. Though the couple doesn't reveal many details about their love story, it's known that they're parents to three adult children and have one granddaughter. Also, in recent years the family has been living on a farm in Virginia, where they have been pursuing a self-reliant lifestyle.
Regarding Dan's finances, some reports online point out that he has an estimated net worth of $3 million resulting from his business and time on TV. However, it's fair to assume that these reports don't accurately reflect Dan's real financial situation, given how in 2023 he affirmed that most of the assumptions about him being a millionaire were misled and prompted by his TV fame.
Why Did The Show End?
Though the fame and notoriety brought by appearing on TV can look great from the outside, there are many factors which come into play to make a show successful enough to stand the pass of time. Even though it was a feat for "FantomWorks" to last half a decade on air, the many issues related to the show's production and finances led to its inevitable cancellation in 2019.
As Dan Short revealed at the time on his business' website, "FantomWorks" faced many challenges along the way to keep the TV running, to the point it had become a hindrance to him financially and emotionally. For starters, the TV schedules were incredibly tough to keep up with, adding to the stress of keeping the business going while delivering every project on time. Filming the show became so demanding that Dan couldn't take a day off to say farewell to his father on his last days.
As Dan explained in a later video from 2023, the financial compensation for all that effort he and his crew put into the show was zero. He got into huge debt to keep the show running, while also being continuously asked for bonuses and all types of financial retributions for money he wasn't even earning. In 2017 Dan finally quit the show, though he was still contractually obligated to keep filming for almost two years more.
Lawsuit
Although legal problems alone didn't lead to "FantomWorks", it was one of the many negative aspects that TV fame brought upon Dan Short's business. It all started in 2012, when Richard and Cynthia Owens requested Dan and his business DRS Auto. FantomWorks to restore and rebuild a 1960 Thunderbird into a Thunderbird Police Interceptor, with new suspension and fuel-engine systems included.
The initial estimation for this job was around $40,000, which the Owens would pay as the project progressed. After paying $30,000 in separate checks and approving the purchase of a Police Interceptor for $6,000, the Owens requested additional interior improvements for Dan, but they later became suspicious that the donor car was purchased for less than it was stated.
In September 2012, the Owens requested detailed documentation of the purchases done by Dan in the process, threatening to with litigation action in the case he didn't comply, leading him to stop the project right away while waiting to clear up the situation. The Owens filed a lawsuit against Dan and his business for breach of contract and fraud. Meanwhile, he filed a counter-lawsuit alleging that the Owens had defamed him, though that latter lawsuit was dismissed.
In the end, both sides came to a deal in the case, but as Dan wrote on his blog, the lawsuit felt as an 'attack on his company' fueled by financial reasons.
Did His Employees Quit?
Part of the production-related issues leading to "FantomWorks" cancellation, was dealing with the increasing employee turnover in the shop following the show's premiere. Dan's employees started quitting the business as they were discouraged by the skyrocketing stressful demands of the job while faced with not receiving their desired financial compensation.
According to Dan, some former employees expected to receive dozens of thousands in bonus money, while third parties unrelated to his business also expected to get him into 'reverse sponsorship deals', but unlike everyone else's high expectations about his business's financial situation, there was no money left to give. As described by Dan, he was 'doing favors on his knees' to keep people working for him given the scarce money to spare, which ended up getting him and his wife into that huge debt that they still owed by the time "FantomWorks" ended in 2019.
Everyone who ever watched the show could attest that Dan didn't hold back from lashing out when things weren't working, but in the end, it took more than just his bad mood to make things difficult for him and his crew.
His Business Now
Dan Short knows firsthand how hard it is to keep a business running while facing countless other problems at the same time.
Fortunately, these days not only is FantomWorks thriving with its online show, but it also does when it comes to its physical shop. As seen in Dan's social media and his business website, FantomWorks is quite popular even amongst people who aren't his customers, and instead visit the shop to meet Dan and experience how the company is from the inside.
Besides keeping their customers and visitors happy, in late 2022 Dan launched EZ Homesteading, a provider and distributor of American-made emergency meals, medical supplies, seeds, and purification systems. This new business goes in hand with Dan's recent favoritism for an out-of-the-box lifestyle, as hinted by the purchase of his family's farm and the name of his new show "FantomWorks Off-Grid", which includes restorations and rebuilds of cars fit for natural contingencies.
All in all, Dan Short is doing great with his businesses and the new show, but these are most likely not the only exciting FantomWorks-related projects that Dan has in mind these days.