Who is Dominique McElligott?
Dominique is an Irish actress, perhaps best known for her role as Queen Maeve in the Amazon series "The Boys", which started in 2019. Prior to that, she starred in the AMC series "Hell on Wheels" as Lily Bell, and appeared in Netflix's "House of Cards" as Hannah Conway. Her feature film work includes roles in "Moon" (2009) and "The Guard" (2011), among others.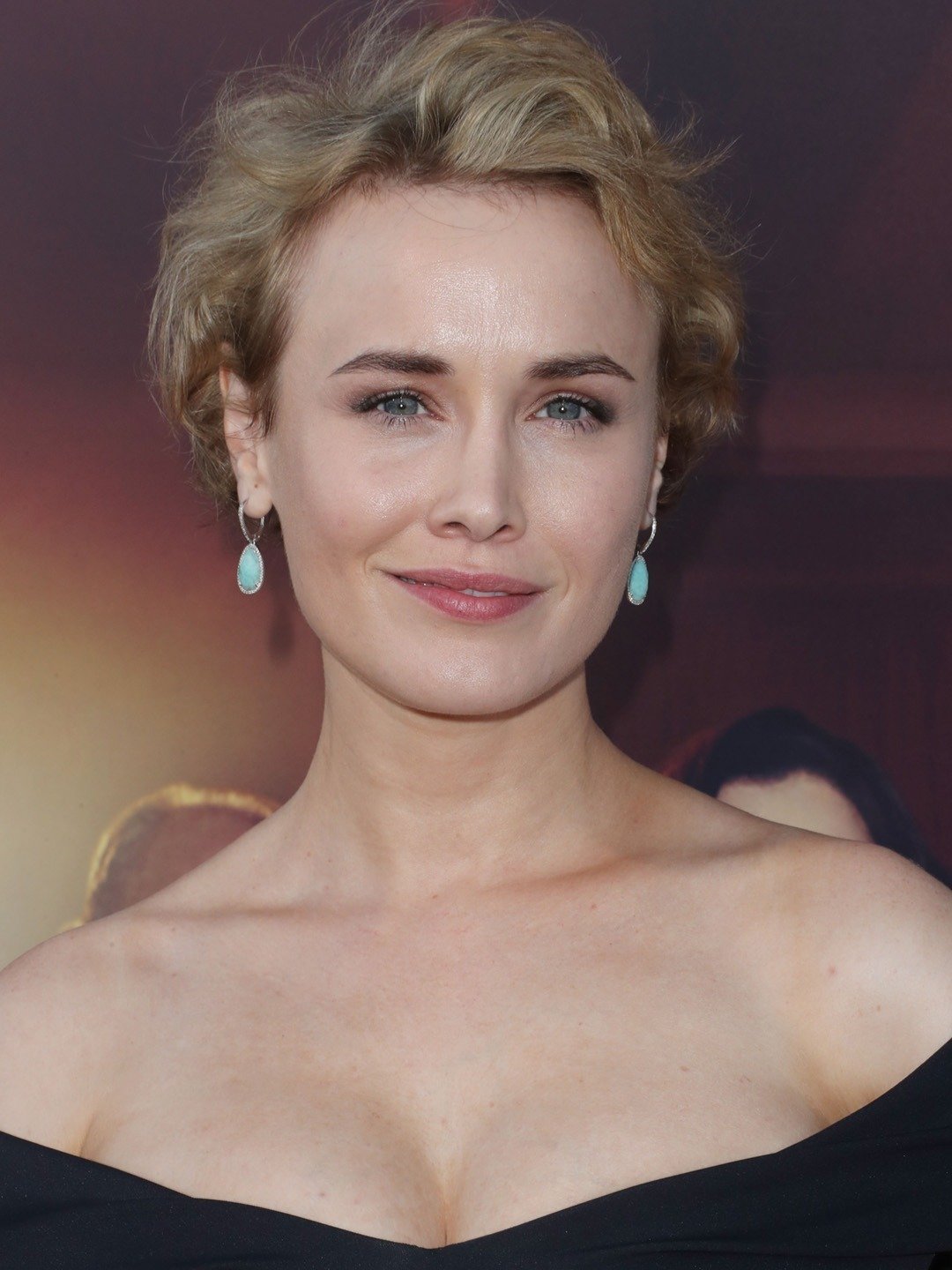 Early Life and Education
Dominique McElligott was born on 5 May 1986, in Dublin, Ireland. She grew up in a family that fostered a rich appreciation for the arts, encouraging her to explore her interests. Dominique began acting during her high school days, appearing in local productions of plays. After matriculating high school in 2004, she enrolled at the University College Dublin, where she studied acting.
Roles in Movies
Dominique's journey in the world of cinema began in 2005, when she starred in the Irish TV drama "Whiskey Echo". Three years later, she starred alongside the Finnish metal band, Lordi (winners of Eurovision 2006), in the fantasy horror "Dark Floors".
However, the role many consider her breakthrough came in 2009 when she starred in Duncan Jones's critically acclaimed science fiction film, "Moon". In the movie, Dominique played Tess Bell, the wife of the central character Sam Bell, portrayed by Sam Rockwell. Dominique's role, primarily appearing in memory sequences and video messages, was emotionally demanding, and earned her critical acclaim.
Two years later, Dominique was cast in the Irish black comedy film "The Guard", alongside Brendan Gleeson and Don Cheadle, and in which she portrayed Aoife O'Carroll, a character caught in the middle of a chaotic and comical whirlwind of crime and corruption. The movie was a both commercial and critical success, and was hailed as one of the best Irish films of the decade.
Also in 2011, Dominique played a supporting role in the western drama "Blackthorn", which starred Sam Shepard as the famous outlaw, Butch Cassidy; the movie followed his life in Bolivia, following his escape from the US.
In the following years, she had roles in movies such as "Not Fade Away" (2012), "Broken Night" (2013), and "The Money" (2014), but despite her success in the film industry, after 2015 Dominique shifted her primary focus to television work.
Her latest film role has been in the 2019 fantasy drama "Two/One", directed by Juan Cabral. The storyline follows two men living in different parts of the world: Kaden, a ski jumper in Whistler, British Columbia, and Khai, a corporate executive in Shanghai, China; the film's premise is that when one man is awake, the other is asleep, suggesting that they are two sides of the same person living in different dimensions. In the film, Dominque portrayed Martha, who plays an important role as Kaden's love interest.
Roles in TV series
Dominique made her TV series debut at the age of 15, in the Irish drama "One Home Ground", centered on a Gaelic Football club from a small town in Ireland. She appeared in a total of 11 episodes, from 2001 through 2002, before taking a brief break from acting, to focus on her education.
Dominique made her comeback to the small screen in 2008, with minor roles in "Being Human" and "Raw". However, her international breakthrough came in the first two seasons of the AMC series "Hell on Wheels", a post-Civil War Western drama in which she played the character Lily Bell, a surveyor's wife striving to survive in a harsh and uncivilized landscape. Her performance in the series won her acclaim and marked her as a rising star in the industry.
Her next TV role was in the period drama "The Astronaut Wives Club", based on the eponymous historical novel by Lily Koppel. The series aired for one season in 2015, and saw Dominique portray Louise Shepard, the wife of Alan Shepard, the first American in space.
In the following year, she joined the cast of the political thriller "House of Cards"; set in Washington, D.C., the series follows the story of Frank Underwood, a power-hungry and manipulative Democratic congressman from South Carolina, played by Kevin Spacey. Here, Dominique played the role of Hannah Conway, wife of the Republican presidential candidate Will Conway.
Dominique's most widely recognized role, however, came in 2019 when she was cast in the Amazon Prime series "The Boys", developed by Eric Kripke based on the eponymous comic book by Garth Ennis and Darick Robertson. The show takes a cynical look at the superhero genre, depicting a world where superheroes are real but are far from heroic. They are managed by the powerful corporation Vought International, which markets their abilities, but also covers up their numerous immoral and illicit activities.
Dominique plays the role of Queen Maeve, a member of The Seven, Vought's premier superhero team. Maeve is a complex character who appears outwardly tough, but is inwardly struggling with her own morality and the reality of being a superhero in this corrupted world. "The Boys" has been praised for its unique take on the superhero genre, its sharp social commentary, dark humor, and character development.
Dominique reprised her role in the animated spin-off series "The Boys Presents: Diabolical" (2022), as well as in "The Boys: VNN", a parody of news shows, set in "The Boys" universe.
Love Life and Relationships
Despite her fame, Dominique has always maintained a low profile when it comes to her life off-camera, avoiding sharing information about her relationships in public. However, this didn't stop the rumors about her love life. Notably, Dominique has previously been linked with her "Hell on Wheels" co-star, Anson Mount, after the two were spotted spending time off-set.
Hobbies and Interesting Facts
Away from the limelight, Dominique has a variety of interests and hobbies. She is a lover of literature, with some of her favorites being classics such as "Anna Karenina" and "Pride & Prejudice".
Dominique is multilingual and can speak Irish Gaelic and French fluently, in addition to her native English.
Unlike many of her colleagues, Dominique isn't present on social media, stating that she would prefer people to see her as the person she's portraying on screen, while not knowing too much about her personal life.
Net Worth
As of 2023, Dominique's net worth is estimated to be around $3 million. This comes as no surprise considering her successful career in both film and on television. Her prominent roles in high-profile TV series such as "The Boys" and "House of Cards" have undoubtedly contributed significantly to her financial success.