Who is Emma Portner?
Emma Portner is a renowned Canadian professional dancer and choreographer. She gained substantial recognition for her expressive and dynamic contemporary dance style, becoming one of the youngest ever choreographers at London's prestigious West End. Emma also served as a choreographer for Justin Bieber's "Life is Worth Living" music video, and his Purpose World Tour, which further catapulted her to fame. She's also known for being the ex-wife of the actor Elliot Page.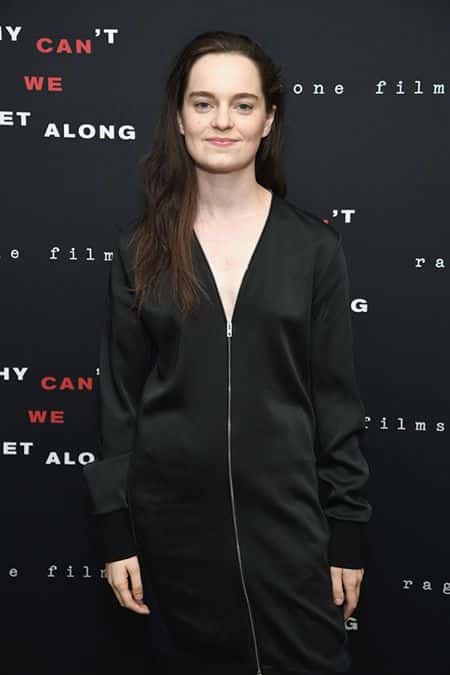 Early Life and Education
Born on 26 November 1994, in Ottawa, Ontario, Canada, Emma displayed a penchant for movement from a young age. At just three years old, she began her journey into the world of dance, and by the time she was in high school, she was already attending the prestigious National Ballet School of Canada, studying ballet and contemporary dance.
Her early achievements earned her a scholarship to the Ailey School in New York City, from which she graduated in 2016.
Career in Professional Dance
Emma's mainstream breakthrough came in 2015, when a video of her dancing in her apartment to Justin Bieber's "Life is Worth Living" went viral, which led to a monumental opportunity to choreograph for the pop star himself. She lent her choreography skills to Bieber's music video and the subsequent Purpose World Tour, boosting her recognition globally. Since then, Emma has continued to work as a choreographer with various musical artist, including Blood Orange, Half Alive, and Maggie Rogers.
In 2019, Emma was up for "Best Female Dancer" at the Arena Dance Competition. Additionally, "Paper" magazine spotlighted her in their "PAPER Predictions: 100 People to Watch in 2019", and her image has graced the covers of both "Dance Spirit" and "Dance Magazine".
The year 2021 saw Emma's ballet debut with her lauded creation "Islands" for the Norwegian National Ballet. This piece was chosen for a tour alongside works from renowned choreographers like Crystal Pite, Jiri Kylian and Ohad Naharin.
As of 2023, Emma's work has been featured across various platforms, such as Netflix, "Vogue", and Sony Pictures, as well as on late-night TV.
In addition to her work as a dancesr, Emma has also dabbled in music, and is the lead singer of the indie band Bunk Buddy.
Mover and maker: dancer and choreographer Emma Portner transforms her BOSS tailoring for her #SuitChallengeGet inspired and discover more: bit.ly/_suitchallenge

Posted by BOSS on Friday, July 26, 2019
Relationship with Elliot Page
Emma's personal life made headlines in 2018, when she tied the knot with Oscar-nominated actor Elliot Page. They met through social media, a modern love story ignited by a shared passion for art and advocacy. Their relationship opened up avenues for collaboration between the two, with Emma choreographing and starring in a dance video set to Sylvan Esso's song, which Elliot directed.
In December 2020, Elliot publicly came out as transgender, a revelation that Emma publicly supported, expressing love and admiration for Elliot's courage. However, by early 2021, the couple announced their decision to amicably part ways.
The couple's divorce sparked rumors that they had broken up due to Elliott's decision to transition from female to male. However, Elliott and Emma have since clarified that they had parted ways several months earlier, for a different reason.
Despite their separation, both have remained steadfast in their support for each other, and the LGBTQ+ community.
Hobbies and Interesting Facts
Beyond the stage, Emma has an array of interests that keep her busy. She's a staunch vegan, driven by her dedication to environmental sustainability and animal rights. Her commitment to veganism is not just about diet, but also about the ethical considerations of meat consumption.
Emma also has a deep appreciation for visual arts, often sharing her personal sketches on her social media.
One particularly interesting fact about Emma is her synesthesia, a perceptual phenomenon in which she experiences certain stimuli as if they were sensed by a different sensory pathway. In her case, she sees colors when she hears music, a trait that she leverages to enhance her choreography and dance performances.
Net Worth
With her exceptional career in dance and choreography, Emma has managed to amass a significant net worth. As of 2023, her estimated net worth is more than $2 million – her income sources are diverse, ranging from her choreographic work to dance performances and teaching gigs.
Elliot Page Wiki Bio
Elliot Page was born on 21 February 1987, in Halifax, Nova Scotia, Canada. He was named Ellen Page at birth but came out as transgender in December 2020, choosing Elliot as his new name. He exhibited an interest in acting from a young age; he attended the Neptune Theatre School, and spent his summers at improv and drama camps, honing his acting skills and developing a deep-rooted passion for performance.
Elliot began his acting career in 1997, with a role in the television series "Pit Pony", which later transformed into a movie and a TV series, earning Elliot his first award nomination for Best Performance in a TV Series. However, it was the 2005 drama "Hard Candy" that gave him his breakthrough. Elliot's portrayal of Hayley Stark, a 14-year-old vigilante, won him critical acclaim.
Elliot's breakthrough in Hollywood came with the 2007 film "Juno", where he played the title character, a witty, sharp-tongued pregnant teenager. Elliot's performance was nothing short of exceptional, garnering him several nominations, including an Academy Award for Best Actress. This role firmly established Elliot as a leading figure in Hollywood, and proved his ability to carry a film as the main protagonist.
In 2010, Elliot starred in Christopher Nolan's thriller "Inception", alongside a star-studded cast including Leonardo DiCaprio and Marion Cotillard. The film was a box-office hit and further solidified Elliot's position in Hollywood. Another notable role for Eliott was in Woody Allen's romantic comedy, "To Rome with Love", in which he starred opposite Jesse Eisenberg.
Elliot continued to display his versatility and range with roles in films such as "X-Men: Days of Future Past" (2014), "Freeheld" (2015), and "Flatliners" (2017).
In 2019, Elliot took on the role of Viktor Hargreeves in Netflix's "The Umbrella Academy", a show based on the eponymous comic book series by Gerard Way. The show has been hugely popular, with Elliot's performance earning him a nomination for a Saturn Award for Best Actor in a Streaming Presentation.
In addition to acting, Elliot has been known for his advocacy for LGBTQ+ community. He came out as a lesbian in 2014, during a speech at the Human Rights Campaign's "Time to Thrive" conference.
In December 2020, Elliot announced on social media that he's transgender, stating that his pronouns are he/they. His coming out was met with an outpouring of support from the public and members of the film industry. Elliot continues to advocate for transgender rights, using his platform to shed light on the injustices and discrimination faced by the transgender community.
As of 2023, Elliot's net worth is estimated to be around $14 million, accrued through his successful acting career.