Vinessa Shaw
The child star turned actress and model Vinessa Shaw, was born in Los Angeles, California, on 19th July 1976. Although her breakout role was in the comedy-fantasy Halloween movie "Hocus Pocus", she decided to continue acting into her adulthood, after being cast in a supporting role in "Eyes Wide Shut".
Vinessa's father, Larry Shaw, is a psychologist and former psychology professor at Antioch University. Her mother, Susan Damante, is a retired actress who starred in dozens of shows and movies between the 1970s and 2000s; lastly, her younger sister, actress Natalia Shaw, graduated from Sarah Lawrence College and is known for roles in "Under Suspicion" and "Just One Night".
Aged 10, Vinessa participated in a University of California, Los Angeles (UCLA) acting camp where she gave her first formal performance. A year later, she toured with Peter Alsop, the children's folk singer who has been producing educational and humorous music since 1975. After signing with Elite Models at the young age of 13, Vinessa began acting by doing commercial work and the odd modeling job between projects. Although the actress enrolled at Barnard College in 1998, she dropped out after "Eyes Wide Shut".
Notable Roles
Vinessa's film debut came in the grisly 1981 slasher movie "Home Sweet Home", about a serial killer targeting a family on Thanksgiving. Ten years later, she played Clara Tarpin in the TV movie "Long Road Home", followed by various guest-starring appearances in sitcoms and drama shows. As mentioned, her breakout role was playing Allison Watts in "Hocus Pocus", in which she starred alongside Sarah Jessica Parker, Bette Midler and Thora Birch.
After "Hocus Pocus", Vinessa lent her talents to independent movies such as "Coyote Summer" and "L.A Without a Map", also making guest-starring appearances in "Murder, She Wrote" and other TV shows. While studying at Barney, Vinessa was approached by Stanley Kubrick and offered a role as a prostitute named Domino in "Eyes Wide Shut"; the actress would later recall that Stanley was the "first person who encouraged her to continue acting". At the time, she was considering alternate career options but changed her mind after working with Tom Cruise and the rest of the cast.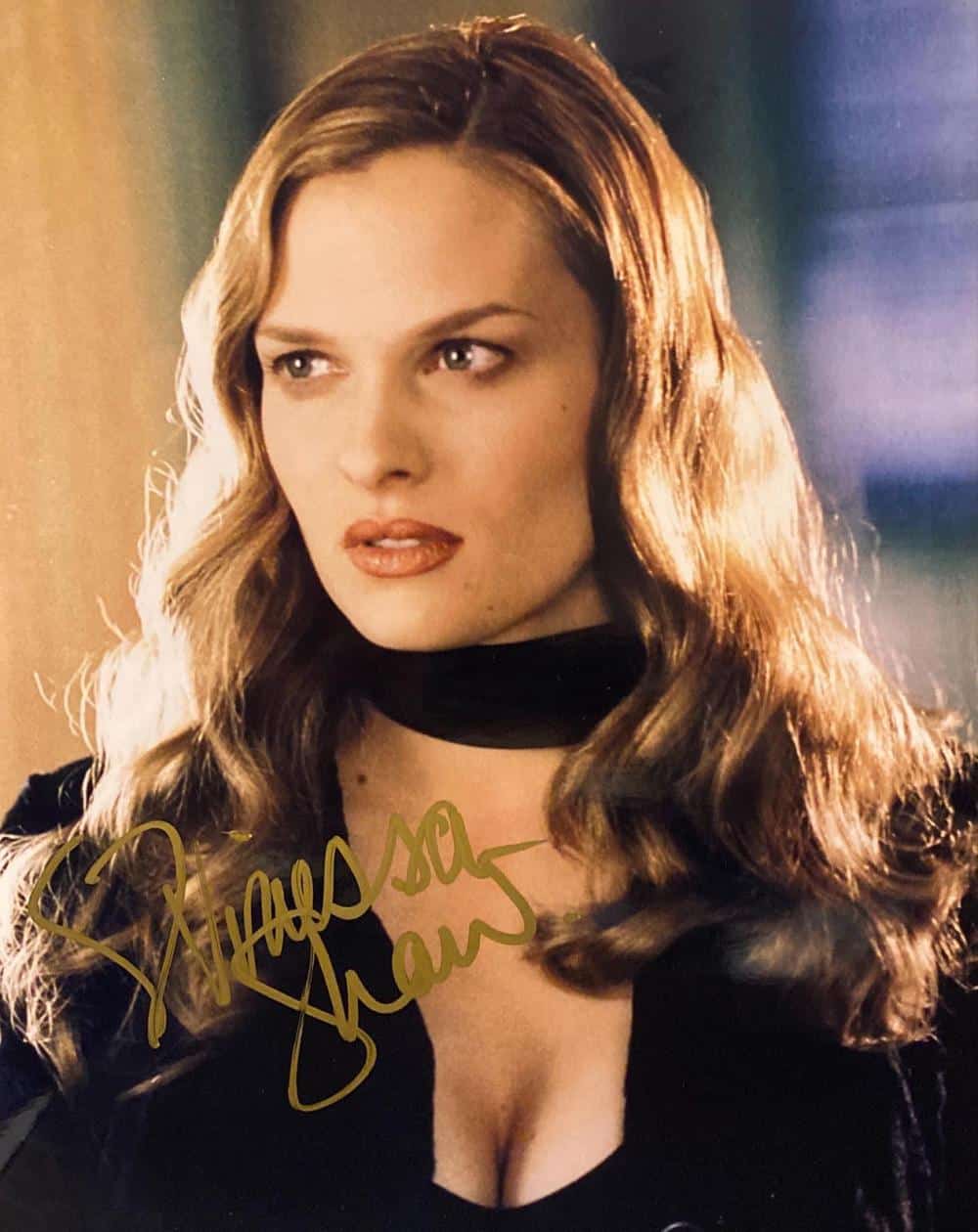 A handful of minor roles were next in Vinessa's career; although some of her projects – "The Weight of Water", "40 Days and 40 Nights" – were incredibly successful, others were commercial failures. Still, from independent mystery-dramas to slapstick comedy movies, the actress showcased her skills in a variety of genres and worked with Sarah Polley, Sean Penn, and others.
Until 2006, Vinessa took on a number of roles in independent and low budget films which did little to further her career. However, her luck then changed when she played Lynn Carter in the remake of Wes Craven's "The Hills Have Eyes". The Carter family suffered unspeakable horrors after being attacked by mutants in the New Mexico desert during what was meant to be a fun camping trip; director Alexandre Aja wanted to cast Vinessa in the starring role after seeing her performance in "Eyes Wide Shut".
"It's very different, very heartfelt, and heartbreaking because of the characters involved," Vinessa explained when asked why she wanted to appear in the gut-churning horror film. The movie – which featured the Californian in its promotional poster, with the tagline "The lucky ones die first" – brought in $70 million against a $15 million budget, and was well-received by audiences around the globe.
After "The Hills Have Eyes", Vinessa participated in another famous remake with a role in the Western film "3:10 to Yuma", starring Christian Bale and Russell Crowe. Subsequent projects include the independent drama film "Garden Party" and a main role alongside Gwyneth Paltrow and Joaquin Phoenix in "Two Lovers", which made its film festival debut at Cannes in 2008.
Five years later, Vinessa had a supporting role as Jude Law's on-screen wife in "Side Effects". The psychological thriller starred Rooney Mara, whose character was prescribed experimental drugs by psychiatrists after her husband completed his prison sentence for insider trading. Since then, Vinessa has dabbled in almost every genre imaginable, from fantasy horror to feel-good sports films.
Her last movie role was in the 2021 psychological horror "We Need to Do Something", in which she played Diane. As for TV appearances, the blonde hasn't been seen on the small screen since 2014, when she had a recurring role as Kate McPherson in the crime series "Ray Donovan".
Personal Life
Vinessa's first rumored relationship was with Jonathan Brandis, her "Ladybugs" co-star whom she allegedly dated between 1991 and 1992. The child model turned actor had many notable roles, beginning with his portrayal of Kevin Buchanan in the soap opera "One Life to Live". Aged 17, he was cast as Lucas Wolenczak in the NBC series "seaQuest DSV" and became enormously popular amongst teenage viewers, regularly appearing in magazines catered to the demographic.
As is the case with many child and adolescent stars, Jonathan's career began going downhill in adulthood. In November 2003, he was found hanged in the hallway of his apartment and transported to Cedars-Sinai Medical Center, where he died the next day from the injuries he'd sustained. Although many of his friends claimed that Jonathan was depressed about his career, and had been drinking heavily, his father later alleged that the former star showed signs of bipolar disorder and manic depression.
Next, Vinessa was in a six-year relationship with actor Oliver Hudson, which ended in 2004. The glamorous couple were always present to support each other at milestone events, and although fans were sad to see them break up, Oliver soon moved on with the actress Erin Bennett, whom he married in 2006. Oliver and Erin are still together and share three children: Wilder Brooks, Bodhi Hawn, and Rio Laura, born in 2007, 2010, and 2013 respectively.
Meanwhile, Vinessa began dating the graphic designer Kristopher Gifford, whom she became engaged to in 2008 after their first anniversary as a couple. It took the duo almost a decade to tie the knot, and some netizens speculate that they only married in 2017 because Vinessa was pregnant. The couple's son, Jack, was born in February 2018.