Who is Tamsin Egerton?
British actress Tamsin Olivia Egerton-Dick was born in Surrey, England, on 26 November 1988, meaning that her zodiac sign Sagittarius. She has 39 acting credits, and is perhaps known best for starring as Carla Barnes in the 2016 action adventure comedy movie "The Brothers Grimsby", which also starred Mark Strong and Sacha Baron Cohen, and was directed by Louis Leterrier. It follows a top spy who's being forced to team up with his football hooligan brother, and the movie was nominated for three awards.
Tamsin is currently shooting for the upcoming movie "Tell That to the Winter Sea".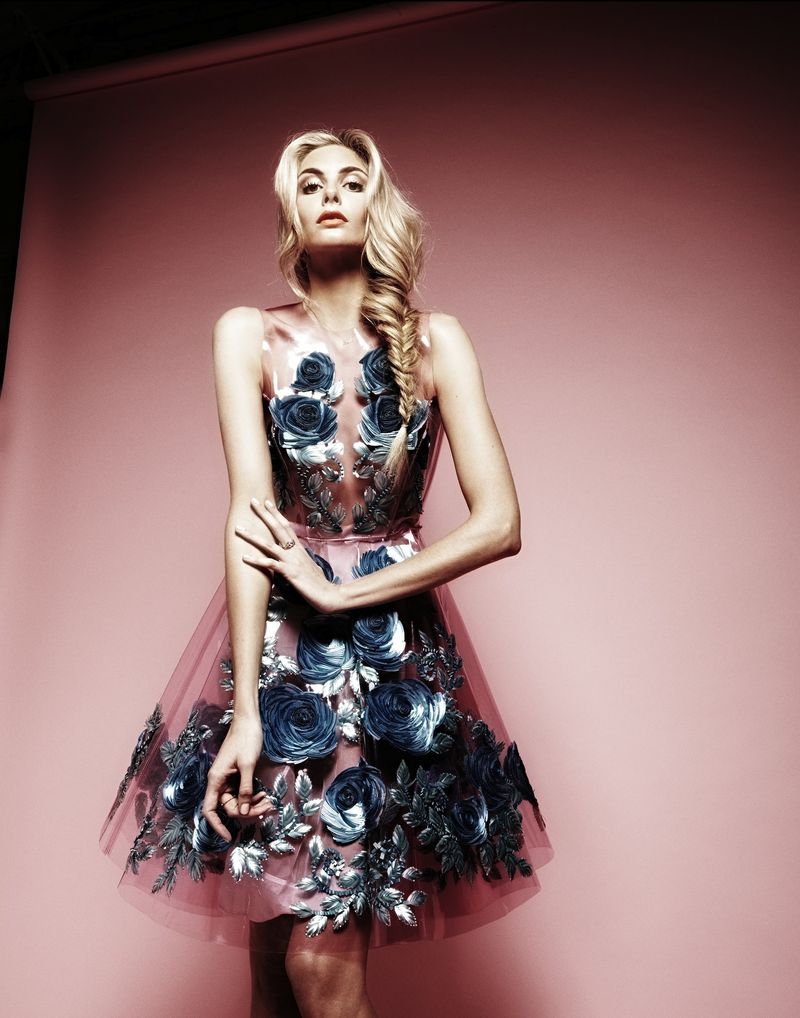 Education and early life
Tamsin was raised in Surrey alongside her older sister Sophia, by their mother Nicola Egerton who's a housewife, and father Michael Dick who's a businessman; not many other details have been shared about Tamsin's family, because she respects their privacy.
She was six when her sister began appearing in plays performed at a local youth theatre, and Tamsin decided to go along. She was 12 when she made her debut TV series appearance, playing Young Morgaine in both episodes of the 2001 fantasy mini-series "The Mists of Avalon", which stared Anjelica Huston and Julianna Margulies, and follows the women behind King Arthur, including his wife Gwenwyfar, mother Igraine and half-sister Morgaine; the mini-series won five of its 28 award nominations.
Tamsin studied at Ditcham Park School, where she was bullied by her peers because of her career as a child actress; she matriculated in 2007 and then didn't enroll at college, wanting to pursue acting.
Roles in movies
Tamsin's debut film role was playing the lead character in the 2001 music video "Stina Nordenstam: Everyone Else in the World", then the year 2003 saw her play Kate Dickens in the family drama "Hans Christian Andersen: My Life as a Fairy Tale", which starred Kieran Bew and Emily Hamilton, and was directed by Philip Saville. It follows the life of storyteller Hans who's struggling to find his place in the world.
Some of Tamsin's following roles were in the 2004 crime mystery "Sherlock Holmes and the Case of the Silk Stocking", the 2005 crime comedy "Keeping Mum" and the 2006 comedy "Driving Lessons". Also in 2006, she played Katrina in the popular action family adventure "Eragon", which starred Sienna Giullory and Ed Speleers, and was directed by Stefen Fangmeier. It follows a farm boy who's found a dragon's egg, and now wants to use the dragon to defend his home against the evil king; the film won one of its seven award nominations. The remainder of the 2000s saw Tamsin appear in the 2007 family comedy "St. Trinian's", the 2009 horror thriller "Knife Edge" and the 2010 crime thriller "4. 3. 2. 1."
In 2011, she portrayed Georgie in the romantic sports comedy "Chalet Girl", which starred Felicity Jones and Ed Westwick, and was directed by Phil Traill. It follows former skateboard champion Kim, whose mother's just died, and who's now begun working at an elite posh servicing company; the movie was nominated for only a single award. Some of Tamsin's following roles were in the biographical comedy "The Look of Love", the musical mystery "Grand Piano" and the crime mystery "The List", all released in 2013.
The year 2014 saw her play Sally in the popular romantic comedy "Love, Rosie", which starred Sam Claflin and Lily Collins, and was directed by Christian Ditter. It follows Alex and Rosie who've been friends since they were five, and are now steadily falling in love with each other.
Some of Tamsin's most recent film roles have been in the 2015 romantic action adventure "The Lovers", the 2015 biographical historical drama "Killing Jesus" and the 2019 drama "Balance, Not Symmetry".
Roles in TV series
The year 2002 saw Tamsin play Betzy in all four episodes of the biographical adventure mini-series "Napoleon", which starred Christian Clavier and Isabella Rossellini, and follows the life of Napoleon Bonaparte; the mini-series won four of its 15 award nominations.
In 2002 and 2003, Tamsin played Princess Elenora in all 20 episodes of the family comedy "Sir Gadabout, the Worst Knight in the Land", which starred Jason Thorpe and Kim Walla, and follows the life of the horrible knight Sir Gadabout; the series won a BAFTA Children's Award for Best Writer (Alex Williams). The following years saw Tamsin appear in an episode of the crime comedy "The Gil Mayo Mysteries", the crime mystery "Silent Witness", and another crime mystery "Trial & Retribution".
In 2010, she played Butch Beausoleil in both episodes of the comedy "Money", which starred Emma Pierson and Nick Frost, and follows John Self who's good at making money, but is even better at spending it. The year 2010 also saw Tamsin appear in the episode "Dogs Don't Do Ballet" of the family drama "Bookaboo", and in 2011, she portrayed one of the main characters Guinevere in all 10 episodes of the fantasy "Camelot", which also stared Joseph Fiennes and Jamie Campbell Bower, and was created by Chris Chibnall. It follows the death of King of Britain Uther, and Merlin finding the new king Arthur; the series was nominated for 13 awards.
Tamsin's only other TV series role has been portraying Nancy Spungen in a 2013 episode of the comedy mini-series "Psychobitches".
Other credits
Some of Tamsin's recent talk-show appearances have been in "Heston's Feasts", "Wimbledon" and "Today at Wimbledon"..
Love life and marriage
Tamsin rarely speaks about her love life in public, but it's still known that she's today married to popular American actor and producer Joshua Daniel 'Josh' Hartnett; he has 59 acting credits and is perhaps still known best for portraying Slevin in the 2006 crime thriller movie "Lucky Number Slevin", which won five of its nine award nominations.
Tamsin and Josh began dating in 2011, and she gave birth to their daughter Thisbe on 25 November 2015; their second daughter Roxanna followed on 1 July 2017, and Tamsin gave birth to their third child in 2019.
Tamsin and Josh married in a private ceremony in London, England in November 2021.
There are no other men whom she's perhaps been with, that we know about; Tamsin's married to Josh Hartnett as of August 2023, and they have three children together.
Interesting facts and hobbies
It was Tamsin who set up British actress, screenwriter and director Talulah Riley to date one of wealthiest men in the world, Elon Musk.
Tamsin's today living in Surrey with her husband and their three children.
Close to 40,000 people are following her on Instagram today, and she's posted over 400 pictures and videos, most of which show her spending time in nature, being with her friends and shooting for her movies.
She's a huge lover of animals, and has several chickens on her farm in Surrey.
Tamsin loves wearing dresses and goes shopping for clothes several times every week.
Julianne Moore's one of her favorite actresses, and some of her favorite movies are "Kingsman: The Golden Circle", "The Big Lebowski" and "Far from Heaven".
Appearance and net worth
Tamsin's age is 34. She has brown eyes and blonde hair, is 5ft 10ins (1.79m) tall and weighs around 150lbs (67kgs).
Tamsin's net worth's been estimated at close to $1 million, as of August 2023.