Who is Addison Riecke?
In the realm of Hollywood, young talents often emerge as shining stars, and one such is Addison Riecke. You may know her from her memorable roles as Nora Thunderman in the hit Nickelodeon series "The Thundermans", and as Marie in the thought-provoking film "The Beguiled". With her impressive acting skills and undeniable charisma, Addison has captured the hearts of audiences worldwide, so people wanted to know more about her.
Let us tell you all about this young actress, who is also a role model for many young people. Addison uses her platform to spread positivity, inspire her peers, and advocate for important causes. Her social media presence is a testament to her advocacy for mental health awareness, body positivity, and other issues affecting today's youth.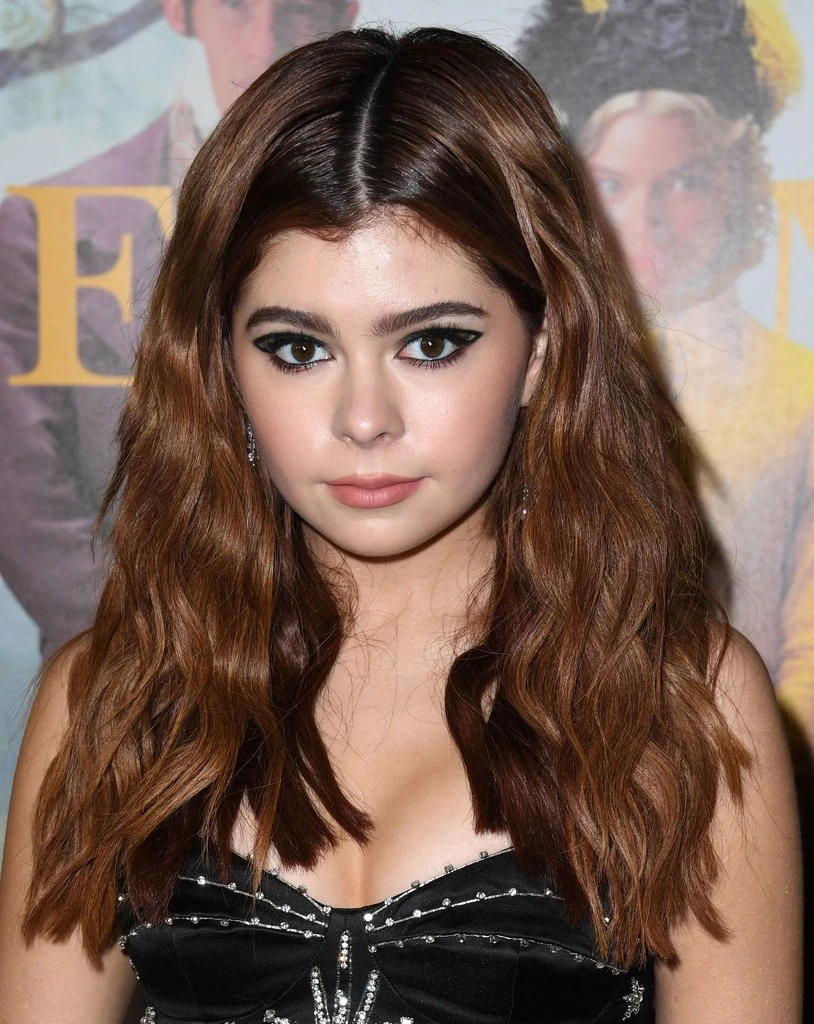 Early life, family, and education
Born Addison Elizabeth Riecke under the zodiac sign of Aquarius on 26 January 2004, in Covington, Louisiana USA, holds American nationality, and comes from a family of French, Italian, German, Irish and English descent. She's the only child of her parents, Jeanine and Jared.
When it comes to her passion for performing, Addison was four years old when she discovered her love for singing, dancing, and acting. By the age of nine, she had already appeared in several national commercials and debuted on television as a guest star. Shortly after, she booked a pilot, and became a series regular playing her most notable TV series role, to date.
Addison matriculated from high school in 2022 and enrolled at New York University, which as she put it, has been her dream college since middle school.
Acting career
Addison made her first television appearance as a Tough Girl in an episode of the series "How to Live with Your Parents (for the Rest of Your Life)" in 2013. Later that year, she was cast to play Nora Thunderman in the comedy "The Thundermans", also starring Kira Kosarin and Jack Griffo. The series followed the story of a family that must keep their superpowers under wraps and live a normal life.
The show, which aired from 2013 through 2018, was a massive hit among viewers of all ages. Addison's portrayal of the mischievous and energetic Nora was a standout, earning her a special place in the hearts of fans. Her comedic timing and infectious enthusiasm made her character a fan favorite, and she became an integral part of the show's success. Her power was laser eyes, and Nora's trademark was her bows in hair.
"The Thundermans" had 16 award nominations and three wins, including the Kids' Choice Award, USA for Favorite TV Show in 2016 – Addison was seen in all 98 episodes.
Concurrently, Addison played Snowflake in the 2015 TV movie "Nickelodeon's Ho Ho Special", and she made her big-screen debut playing Marie in the 2017 historical thriller drama "The Beguiled". The film, set during the American Civil War, tells the story of a wounded Union soldier who seeks refuge in an all-girls Southern boarding school. Addison's portrayal of Marie, one of the students at the school, showcased her ability to tackle more serious and dramatic roles. Her performance was praised by both audiences and critics, proving that she had the talent to excel in a wide range of genres.
Addison co-starred with great actors such as Nicole Kidman, Elle Fanning, Colin Farrell and Kirsten Dunst. The movie was based on the novel of the same title by Thomas Cullinan, and directed by Sofia Coppola, the daughter of the legendary Francis Ford Coppola.
In the following year, Addison was seen as Agnes in the comedy "Banana Split", about two teenage girls who develop an almost perfect friendship before they find out that one of them is dating the other's ex-boyfriend. The movie won the Independent Film Festival of Boston Special Jury Prize for Narrative Feature.
Later in 2018, Addison landed the role of Cathy Fitzroy in the series "A Girl Named Jo", also starring Jules LeBlanc and Bella Shepard. The show aired until 2019, and Addison was seen in all 23 episodes of this historic mystery drama, about two girls who try to uncover the dark secrets of their town.
📺✨💛

A Girl Named Jo | Addison Riecke is Cathy!

Premieres June 18th! pic.twitter.com/o401LHFJoE

— Brat TV (@brat) June 10, 2019
Addison was next seen as Sophie in the 2019 short movie "Strong Independent Woman", which followed the story of a young girl with an eating disorder who thanks to her mother overcomes it. Although it had no nominations, the movie was highly rated by the audience (8.1/10).
Most recently, she starred in the 2021 short movie "Maddie", and if you have wondered what she has been doing since then, Addison was filming the movie "The Thundermans Return" set to be released in 2024. She will also be seen in the announced thriller movie "The Man in the White Van", which is currently in development.
Love life and relationships
Addison has been the subject of various rumors about her dating history and was romantically linked to some of her co-stars, however, she revealed that her heart belongs to actor and musician Dante Melucci, whom she began dating in 2022. Addison's boyfriend is perhaps known best for his role in the movie "Broadway Kids Against Bullying: I Have a Voice". Addison often shares their joint photos on her Instagram account, with captions full of love and dedication.
Age, height, and net worth
This 19-year-old actress is known for her long, dark brown hair and dark brown eyes. She stands at the height of 5ft 7ins (1.7m) and weighs around 115lbs (52kgs). Recently, she lost some weight, and shared her diet and workout routine with her fans.
According to critics, as she continues to grow and evolve as an actress, Addison undoubtedly has a bright future ahead of her. Whether she's making you laugh as Nora Thunderman or pulling at your heartstrings as Marie, Addison's performances are sure to leave a lasting impression.
Her talent, besides fame, has brought her decent wealth for someone of her age. According to sources, as of September 2023, Addison's net worth has been estimated at over $2 million.