To many people, he is Aurelio Casillas, the main character of the Telemundo television series El Senor de los Cielos (2013-2020). Aurelio is one of the most notorious drug traffickers in Mexico, a character based on the real-life Juarez Cartel Mexican drug lord Amado Carrillo Fuentes. Since its launch in 2013, the show has consistently gained the attention of Latin American audiences. The man behind the character is Rafael Amaya, who's been acting on Mexican television and in films since 2000.
A Peek Behind Rafael Amaya: The Actor Behind Aurelio Casillas
Rafael grew up in a relatively tame environment compared to his criminal character. As of 2023, he is 46 years old, born on 28 February 1977, in Hermosillo, Mexico. At five years old, his family moved to Baja California, where he would discover his interest in the performing arts.
During this time, Rafael was mostly interested in music, and took music classes during his childhood and teenage years, supplementing them with theater performances. Determined to continue this path into the music industry, he left college before matriculating to move to Mexico and try his fortunes with the music group called the Palapa Band. Things did not go as expected, and he returned to school, enrolling at the Centro de Educacion Artistica owned by the media company Televisa.
Following continued studies in music, he then joined the pop group Garibaldi, which managed to make a small break in the industry. They made headlines by singing modern versions of traditional songs accompanied by attire and music styles that didn't quite match the majorly conservative Mexican crowd. The efforts led them to record two albums that ultimately didn't sell as well as hoped.
Deciding that his career in music was reaching a dead end, Rafael transitioned to his second love, acting. In 2001, he got his first minor role in "Sin Pecado Concebido", followed by a leading role in "Salome" the following year. He played one of the three sons in the Salome household, a performance that led to two award nominations. Film opportunities followed shortly afterwards, with 2004's "Desnudos", featuring Isabel Madow and Karym Lozano. He frequented the United States to take on acting jobs, but his career flourished more in Mexico. Other notable projects he had during the 2000s include "Las dos caras de Ana", "Mujeres Asesinas", and "Me Gustas Tu".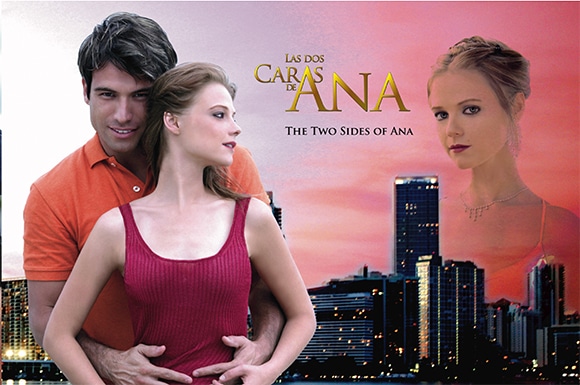 Breakthrough: "El Senor de los Cielos"
Following an attempt to refocus his efforts in the film industry, his breakthrough finally came when he was cast in the telenovela "Senor de Los Cielos" as Aurelio Casillas. He was heavily considered for the project after he portrayed the role of El Guero in "La Reina del Sur", wherein his character had a very similar backstory to Aurelio. There was a lot of chatter about the start of this show, which essentially began airing in its second season after the first one was put on hold. The new show featured new actors as well. Despite that, it was a huge success during its first season, drawing in around 3.62 million viewers, and gaining several nominations.
The show wasn't only a one season wonder; each show had a consistent viewership that grew and peaked during the fourth season in 2016. It aired daily, with an average of 90 episodes per season. Around this time, the cast and crew had racked up numerous awards – one of the reasons for its popularity was that the genre drew interest heavily from Latin American audiences. Endearingly termed "narconovela," El Senor was one of many shows that focused on real–life drug lords, creating a narrative and story to add drama to the fictional rendition of their lives.
All good things had to come to an end though, as the show announced its final season in 2019. After its end, Rafael withdrew from the spotlight; there were already rumors that he was struggling with an addiction that had developed in his later years with the show. He led a quiet life and resolved to make very few public appearances in the next two years.
A Return to Form
In 2022, Rafael appeared publicly again to announce that he had renewed a partnership with Telemundo, responsible for the "El Senor de los Cielos" series. He admitted that he'd spent the last few years recovering from addiction, and was now ready to get back into acting. Following his return, the network quickly worked on creating an eighth season and continuation of the series, effectively resurrecting it from the dead. The show ran from January 2023 to May 2023, and while it didn't draw the crowd it once did, it continued to gain a lot of positive reviews among critics and viewers.
Following the end of the eighth season, a ninth season was confirmed to be in the works, planned to air on the 2023-24 schedule for Telemundo, and featuring actors William Levy and Fernando Colunga in new roles. The revival of the show was part of the efforts of parent company NBCUniversal to continue creating Latino-focused content under Telemundo. Several other shows were also announced, mainly featuring new productions or adaptations of shows from other countries.
Rafael has had few other projects outside of his hit telenovela, but most of his efforts were poured into his character, Aurelio. He has made a few appearances in Hollywood and American projects, such as "Meddling Mom", a Hallmark Channel television movie, and "Queen of the South", in which he appeared as a guest.
Rafael Amaya's Personal Life: The Marriages That Never Came to Be
Rafael Amaya's height is 6ft (1.83m); other statistics are unavailable., and outside of his early music career and acting, there is very little information known about him.
He's never been married, but has been close a couple of times. His first public relationship was with actress Ana Laveyska, whom he met on the set of the telenovela "Las dos Caras de Ana". They started their relationship in 2007, and were openly talking about marriage three years into it, however, they eventually ended things before they could reach that point.
Shortly afterwards, he began dating actress Angelica Celaya, best known for her work in "Mariposa de Barrio"; the two met on the set of "Alguien te Mira". They announced their engagement after four years, but which didn't last as they ended their relationship in 2015. There were rumors that Angelica was unfaithful while she was working on the television show Constantine in the US, but there was never any clarification.