Viewers of "Alaskan Bush People," an American docudrama-style reality TV series that premiered on 6 May 2014, are hungry for information about the Brown family. That's understandable, considering that the fate of Season 15 hangs in the balance and that the family is recovering from several unfortunate and downright tragic events, including property destruction from a 2020 wildfire, 2017 cancer struggles of the matriarch, Ami, and the untimely death of the patriarch, Billy in 2021. They came a long way; most significantly, nearly the entire nine-person family, consisting of five sons and two daughters, relocated from a 30-acre or 0.12km2 property in Hoonah, Alaska, USA, in 2018.
After briefly spending time in Los Angeles, they settled on a 435 acre or 1.75km2 property, which they named "North Star Ranch," in Tonasket, Washington State. However, some family members, such as their sons Noah and Gabe and daughters Bird and Rain, are homesick for their Alaskan outpost, which they call 'Browntown.' Returning would be difficult for most; some married and became parents, while others live with or near Ami or are in long-term relationships. Moreover, the family's eldest son Matt left, and has no contact with them. Here's how the Brown family's life changed between 2014 and 2023.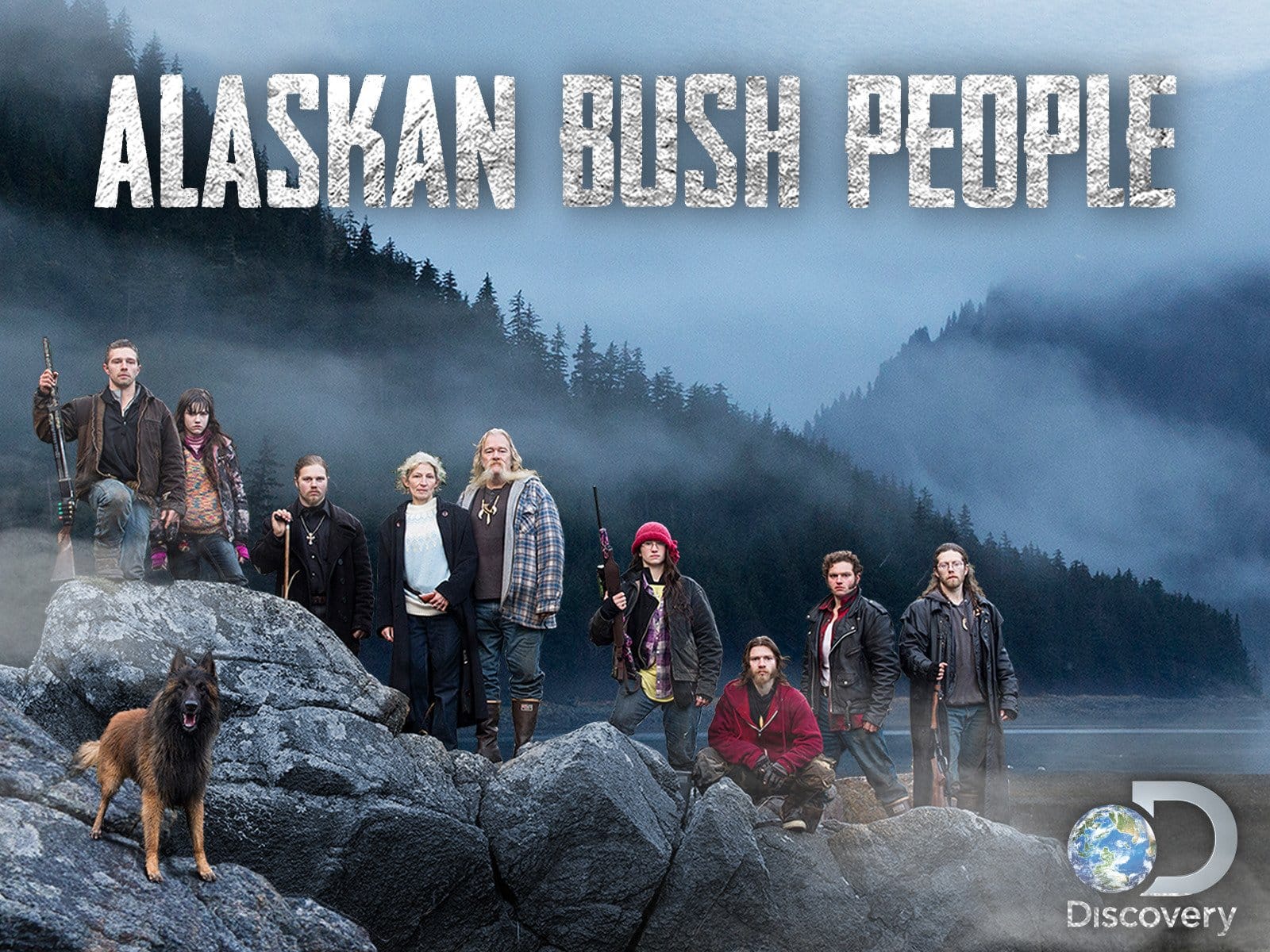 No one changed drastically
The lives of all family members look different today, but "Alaskan Bush People" aired 14 seasons because their personalities remained unchained, which is a testament to their genuineness – they wanted to live in the harsh conditions in Alaska, virtually cut off from civilization, without modern amenities. Billy and Ami taught sons Noah, Gabe, Bear and Bam Bam and daughters Bird and Rain to rely on each other and their parents, and their hunting, fishing, gathering, and survival skills. Matt received the same parenting but grew tired of living with his family, and left in the eighth season. Nonetheless, all family members claim that they wouldn't be bothered if they met no other human being for months or years.
That claim has changed a bit with the show's popularity, and they grew as people in the meantime. However, viewers can still see Billy's teachings in each family member, including his widow. All remaining family members enjoy the same lifestyle, and most still live on adjacent parcels that Billy purchased for them in 2018. They are still deeply religious, passionate about off-the-grid lifestyle, and remain capable, charismatic and family-oriented, making viewers smile in admiration. However, we've listed some significant differences in each family member's life.
Bush people's lifestyle was the first change
Billy Bryan Brown, born on 3 December 1952, did not expect to run a homestead and start a family clan that later became known as the Wolfpack. He married Ami on 16 June 1979, and remained committed to her for 42 years until his death. They first settled in Fort Worth, Texas, where Billy worked as a plumber, but quickly realized that being tied to a 9-to-5 job wasn't doing it for him, and Ami agreed. They traveled until 1983 when they sold his truck and purchased a ticket on a boat heading to Alaska, where Billy and Ami spent about a year and a half in a friend's trapper house before settling on a new property.
The second significant transformation was when a producer approached Billy with an idea for a series. He noticed Billy's self-published books, notably his 2007 autobiography, "One Wave at a Time," and the "Alaskan Bush People" TV show was born.
Billy had struggles with the law
He changed very little in the show, as he was always upfront about his identity and goals. Billy was portrayed as a loving father who was resourceful, hard-working, and competent in hunting, and preparing for and living through harsh winters. Most importantly, Billy wanted to make the show a form of a photo album or documentary consisting of home videos for his family to watch. He had a traumatic story; his father, mother, and sister died in a plane crash caused by a thunderstorm when he was 16. He was also left destitute because he was tricked into signing the family fortune away, so he was determined to provide the best for his family.
'Alaskan Bush People': Ami and Billy Brown speak out about son Matt's rehab return https://t.co/myCrezibDe pic.twitter.com/snexD87dlq

— PopCulture.com (@PopCulture) September 27, 2018
Billy was devoted to Christianity, shared his love for Jesus Christ with his children, and lived according to what the Bible preached. He had authority, and his children listened because he led by example, and consistently motivated them to keep going. That marked his on-screen time, and unsurprisingly, his wife and children constantly spoke of him, remembered his words and bits of advice, and still felt his presence after he died.
The only stain on Billy's reputation was his non-violent criminal history, but he turned it around by accepting accountability, and ensuring not to repeat his misdeed, which was being charged with horse theft in 1980, which went unnoticed. However, only a few months after the show premiered, on 3 October, the Juneau grand jury indicted Billy on 60 counts of first-degree unsworn falsification. He was charged with 24 counts for stealing over $21,000 from the Alaska Permanent Fund Corporation = Billy and Joshua accepted a plea deal a year later, paid restitution and fines, and spent 30 days at a Juneau hotel under house arrest.
Filming locations changed a few times
Ami was diagnosed with cancer in April 2017, and Billy realized that she couldn't get the medical help that she needed in Alaska. Therefore, he took the family to Los Angeles, California, for Ami to be treated at the UCLA Medical Center, while living in a $2.7 million mansion that Billy allegedly purchased. It had five bedrooms, four bathrooms, a primary suite, and extras such as an in-ground pool and a jacuzzi.
That proved the family's leverage; the filming could have stopped, and the show could have been canceled because it no longer focused on their lifestyle in remote conditions. Yet it stayed on the air, and continued filming when the family decided not to return to Alaska. Instead, Billy purchased a 440-acre property in Washington State's North Cascade Mountains in February 2018, four parcels at $415,000 each, totaling $1.6 million, and they committed to building the North Star Ranch on it. The family sold their 30-acre Alaskan property, Browntown, 14 miles from Hoonah on Chichagoff Island in 2019, allegedly for $795,000.
Billy passed away in 2021
The family had an excellent time in Washington State, as the community was similar to that in Alaska. Unfortunately, everything changed when Billy died aged 68 on 7 February 2021 from a sudden seizure on the property, surrounded by family. He'd had heart problems in the past, but nothing indicated a seizure.
Billy predicted his death in the show only days before, saying, 'God has blessed me so much, but I won't be around forever. The most important thing to me is to ensure that the family core goes on. The Ranch will continue forever as long as it's set up right; it must keep growing.' His children shouted at him to wake up, and unsuccessfully performed CPR, but it was too late. The show's filming paused for a while, and resumed with the premiere of the 14th season on 2 October 2022, its 15 episodes focused on the life of the family without Billy's guiding hand.
Viewers criticized Ami's marriage
Amora "Ami" Larene Branson Brown, born on 28 August 1963, arguably changed the least regarding her beliefs, personality, and actions. Her most serious controversy was her marriage to Billy when she was 15, and Billy was 26; although troublesome, that was legal, as a child could marry at 14 in Texas. Additionally, her parents approved of it; they took a long time to come around, but eventually agreed that Billy was a good influence and wouldn't keep Ami away from her family, and would keep her in school.
Sadly, according to Ami's brother Les, that didn't happen; Ami cut all contact, dropped out of school, and gave birth to her first child, Matt, at 18. Les also agreed with viewers who noticed that Ami seems good-natured, nurturing, determined, and loving to her children. However, he also saw that Ami rarely voices her opinion in the show, and seldom speaks when Billy is there.
He, like viewers, concluded that Billy controlled her, and that she may not be allowed to talk without his permission. Les also said that she promised to allow the family to visit Browntown, but that Billy forbade them to stop there when they arrived. Billy previously married Brenda Brown at 16, when she was 17, and had one daughter, Twila. Thus, the fact that they could overcome uncertainty at a young age and that Billy made his second marriage work so well over the years represented a massive transformation for the two. Additionally, while Ami became more open after his death, she retained her meek personality, somewhat disproving the theory of Billy's controlling behavior.
She had cancer in 2017
Another reason the controversy flew under the radar was that Ami received a Stage 3 non-small cell lung cancer diagnosis in April 2017. She had low chances of survival, but was actually in remission within four months. She'd complained of back pain in December of the previous year, and a dentist noticed a capsule in her mouth, so chemotherapy with radiation managed to tackle the issue.
Ami remains true to her convictions
She remained devoted to Billy before and after his death, saying that moments before he passed away, Billy told her that he loved her. She continued Billy's legacy, and was committed to building a massive ranch on North Star, which included at least one barn for animals. Ami had a tough time, as besides the grieving process, she was the family estate's representative, and had to handle legal issues as Billy didn't leave a valid will. An investor, Robert Maughon, sued the estate for $500,000 because of unpaid profits that Billy owed for a book deal, suggesting that Billy did not wholly abandon unlawful activities.
Thankfully, Billy and Ami had achieved their goal, and transformed his children into autonomous, capable, motivated, family-oriented people; some of them, such as Noah and Bird, jumped into ordeals that they promised Billy that they would do, one of which included mining for gold. Others helped Ami rebuild and run the household after the damage the 2020 Palmer Wildfire caused.
She now lives with Rain and Bird in a house on North Star Ranch, and spends most of her time caring for animals, gardening and doing house chores. Ami became more active on social media in 2023, posting more frequently on Instagram, @amibrownwolfpackmama. She has a cat, Cyber Space, and several horses. She looks considerably healthier, enjoys photographing the landscapes near her house, and claims to live a blessed life despite all the tragedies, thanks to her children and grandchildren.
Matt Brown had a turbulent history
Matthew William "Matt" Brown had the most tumultuous time in the show. The couple's eldest child lived through the Alaskan settlement period as a young boy, and was the one who said in the early episodes that all nine members of his family lived in one cabin, and developed a unique Wolfpack dialect; that prompted online discussions about its origins.
Matt was resourceful, strong, and masculine on the surface, but his transformation, or rather devolution, occurred behind the scenes. He struggled with alcohol and substance abuse, and later claimed that the production crew worsened things by giving him cocaine. If true, they undoubtedly wanted more drama, and Matt's unhinged behavior and family conflicts delivered. He checked into an alcohol addiction rehabilitation center in 2016, where he spent 35 days.
He moved to Washington State
He was absent from the show after 2017, staying in Los Angeles when his family moved from California to Washington State. He went into rehab again in late 2017, and was accused of sexually assaulting two women.
In 2019, Matt either quit the show or was fired by TLC , and cut contact with his family. Matt turned things around, started a YouTube channel, now under the handle @iamtheroadwanderer, and got into working out, celebrating three years of sobriety on 21 March 2022. He also claimed that his family needed to be more forthcoming, as they stayed in motels when not filming, and took vacations in exotic places. Also, they had a generator, television, and occasionally used electricity.
Matt is a different person in 2023. He's revealed that he's single and still wants nothing to do with his family. He enjoys late evening walks, hiking rugged terrains and mountaineering – he's climbed Chopaka Mountain in Washington State, near where he lives. Matt is active on Instagram with the handle @mattbrown511, and updates his YouTube channel regularly. He uploads vlogs, records music videos for popular songs, comments on the entertainment industry, and discusses the pros and cons of his daily job in an orchard. He also helps others recover from their addictions, and celebrates the power of true friendship, specifically of his friend Michael, rather than family during tough times, but Matt is a devout Christian to this day, too.
Joshua left the show
Many viewers named Joshua Bam Bam Brown 'the cutest of the brothers and the most educated.' Like his siblings, Bam Bam was highly knowledgeable about the bush people's lifestyle, but seemed to prefer fishing; he spent much time on the family's fishing boat, and loved water in general. He portrayed the image of an aggressive know-it-all, so he clashed with his siblings. Luckily, Bam Bam hasn't been a cast member of "Alaskan Bush People" since 2017, all because of his relationship, and consequently became a much nicer, calmer person.
In 2016, he began dating the show's field producer, Allison Kagan, and wanted to live elsewhere. Bam Bam said that walking down the sidewalk was a new experience, and he loved being recognized. He claimed that Allison, a city girl, stirred something inside him that woke him, but he hoped they would return to Alaska at some point. The couple later started building a house near North Star Ranch, although allegedly distant from his siblings' parcels. He announced his plans for a house made from a retired 100-foot luxury yacht that he bought for $55,000 in 2016.
He is still close to his family
Despite his departure from the show, Bam Bam was by his mother's side in Los Angeles in 2017, and after his father's death, posted a lengthy good-bye on his Instagram account, @respectthedanger,. Additionally, Bam Bam's posted regularly using show-related hashtags in the last few years and inherited his mother's love for photography. He is fascinated by the flowers, and off-the-grid lifestyle, particularly hunting and gathering, and has shared images of Washington State wildlife, from deer to hawks and peacocks.
Bam Bam's personality remains identical to the one he displayed in the show, except that he prefers to continue his lifestyle away from the spotlight with a woman he loves. The only exception was media coverage when he crashed his GMC truck in May 2022 to avoid a Chevy Camaro crossing into oncoming traffic. Two women died in the Chevy, but the investigation revealed that Joshua didn't cause the accident.
Solomon Isaiah Freedom "Bear" Brown is the couple's third-eldest son, who was recently painted in a negative light. It didn't start that way; most fans remember that Bear went on his first official date in the fourth episode of the fourth season, where he showed a somewhat awkward but charming personality. When he met Raiven Adams, a city girl, things looked good for him. She was fascinated by the off-the-grid lifestyle, and the Brown family welcomed her. Bear became engaged to her in 2019, and they married in January 2022 after three years of an on-and-off relationship.
They had two sons, River and Cove, but things went awry in March 2022 when Raiven accused him of domestic abuse. He was charged with domestic violence in the fourth degree and signed a plea deal to be released. That was atypical for Bear, and fans were shocked to read that he was 'cussing loud, pushing the unnamed victim [presumably Raiven] down, and acting crazy.' They split in February 2023, only a month after Cove's birth, which was unfortunate because Cove had worrying health issues.
Regardless, Raiven moved out and announced on her social media that she would be a single parent. Bear stated in June 2023 that he would move to North Star Ranch, and leave Raiven in Texas. He maintains his social media presence on his Instagram account, @bearbrownthekingofextreme, named after the nickname the show, and coined due to his daredevil feats. He proved that in May 2023 by climbing a 9m or 30ft tall windmill without a security harness, which most viewers did not celebrate considering his two notable accidents. A branch scratched his cornea, forcing him to wear an eyepatch in 2018; then five years later, he rushed to the ER for a tetanus shot because he impaled himself with rusty barbed wire.
Gabe resembles a muscular Viking
Gabriel "Gabe" Starbuck Brown, the fourth-born son in the Brown family, always had a positive attitude about working hard. Like Noah and Joshua, he has developed a special love for the sea and other bodies of water. Unlike his siblings, he has a penchant for drawing, particularly realistic portraits, and has considered a career as an artist. According to his wife, Gabe is also fluent in sign language, and has a great sense of humor.
However, he also slowly reduced the number of appearances in the show when he started his family. Gabe married Raquell "Rose" Pantilla in 2019, and is enjoying life away from cameras with their two children, one of whom is a daughter Sophie. Additionally, Gabe makes cameos in the show whenever his family members need his help on a project.
He lived on North Star Ranch, and mentioned that he plans to use reclaimed wood from an old mine trail to expand his homestead. Perhaps the most drastic, though unexplained transformations are his dental procedures, which gave him a lisp, and that he seems to prefer wearing Goth-style clothing, complete with black eyeliner, instead of his old, survival-oriented clothes. Gabe has put on quite a lot of muscle since he debuted in the show, and now sports a Viking-like beard and long, curly hair that he sometimes ties into a bun. He uses his Instagram, @gabrielstarbuckbrown11, to promote his Cameo account with the same handle, through which he responds to fans' questions, records video messages, or chats for a fee.
Noah is a loving father of two
Noah Darkcloud Brown was a loving son and a hard worker, best known for his love of tinkering, hunting, and singing. He found the love of his life, Rhain Alisha, a girl from Oregon, and married her in 2018 after a period of courting that included sending letters. Ami was initially cold to her as she was born Ruth Alisha Merrill but had chosen a bush name similar to Rain, then eventually accepted her. A new shock followed; Noah called his family overbearing and moved to Trinidad in Colorado State in 2018. Billy supported his son's desire to distance himself, and reportedly bought the Colorado house.
Although it was never depicted in the show, Noah was interested in becoming a diesel mechanic, so viewers thought this could be the reason. Instead, Noah wanted to raise a family, and had two sons, Elijah "Eli" Connor in February 2020, and Adam in October 2021. The family moved to North Star Ranch after 2018, but Noah and his wife explained that the 2020 Palmer Wildfire destroyed everything. So he began rebuilding, but in the show's 14th season, explained that he wanted to live in Alaska with Rhain when he retires, and leave the Washington State parcel to his sons. He promptly bought an island and promised to go there every spring or summer to start building slowly.
Noah is much more active on social media in 2023, and has created a YouTube channel, @alaskannoahbrown, and a Cameo account, @noah_dc_brown. Both contain his survival tips and tricks and display his love for boating and fishing, which he wants to share with his sons. His wife posts extra information about their life on her Instagram, @rhain_alisha.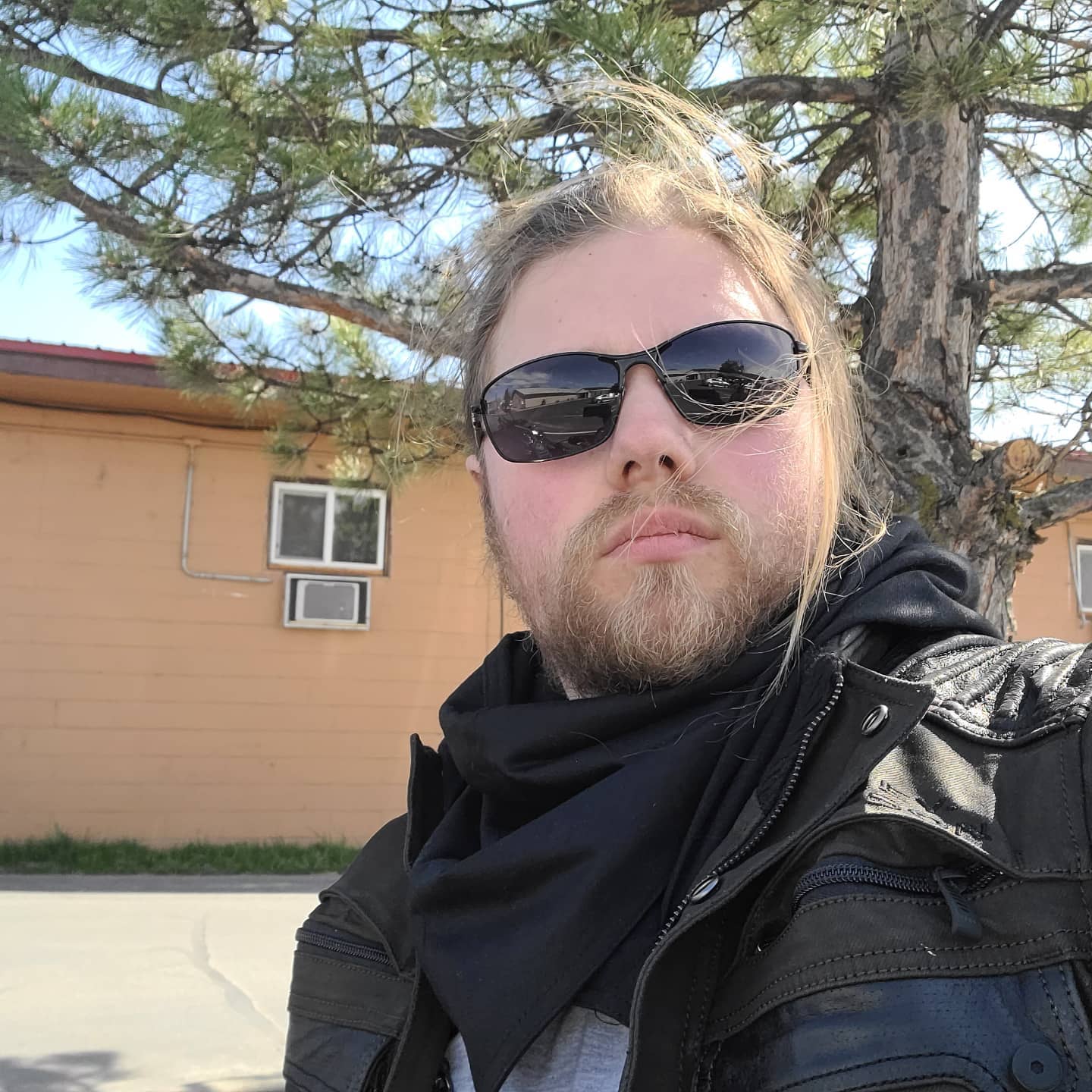 Bird is still an independent homebody
Amora Jean Snowbird "Bird" Brown is the older of the two daughters born to Ami and Billy; she proved capable and fearless from the get-go. When the family began building their homestead in the second season, in an episode "Birdy Get Your Gun," Bird took a weapon to the forest on what the narrator explained was the bear's turf. Three episodes later, the family found rogue bears rummaging in the woods beside their home site.
Most things have stayed the same as of 2023. Bird is still a fiercely autonomous person who loves hunting and fishing but celebrates National Bird Day. She is close with Rain, and they consider each other their best friends, even to the point of calling each other 'wifey,' and loved her father dearly. After Billy died, Bird tearfully said, 'It's tough to think about life without dad. Dad has always been my hero, and he always will be.'
She is active on Instagram, TikTok, and Cameo, mostly using the handle @snowbird907brown and posting selfies of herself and her sister, both of whom are single, and devoted to Christianity. Bird and Rain are equally passionate about animals; besides cats and dogs, Bird posted images of bunnies, cows, chickens, and her favorite insect, a butterfly. She had struggles with a precancerous tumor that doctors removed during the premiere of the show's 14th season. It weighed 3.5kgs or 8lbs and pressed on her ovaries; doctors removed all of it, but Bird said that it had a high chance of returning.
Rain is developing as a person
Merry Christmas Kathryn Raindrop Brown, better known as "Rainy" or "Rain," is the couple's younger daughter, born on 23 November 2002, so everyone frequently doted on her. However, she grew into an independent person worthy of respect. Rain is single, and has reportedly been infatuated only once, when 15. She promised to hold off on dating until she met someone who would fascinate her, but clarified that she was straight and Christian. She had to; she calls her fans 'rainbows,' which some took as a hint that she's lesbian. Rain advocates equality and female empowerment, and is a big fan of Sam Smith, Thomas Sanders and Lady Gaga.
She spends all her free time with her mother, sister, and animals. She has two dogs, Jakson Maine Brown which she adopted in 2019, and an Australian Shepherd, Harley, whose picture she first posted in late 2020. That demonstrated that Rain's love for animals hasn't waned over time; the show's viewers may remember that she had two cats, Jipsee and Mr. Chipmunk Cheeks, and a black dog, Mr. Cupcake, who had passed away since. Rain also has several birds, goats, four rabbits, and two horses.
Rain agreed with Bird's sentiments about their father, adding, 'Dad was my guardian angel. No matter what happened, he would always be there.' She also considers her mother an angel, and 'felt blessed to have grown up with her.' Like her sister, Rain is active on several social media websites, mainly using the handle @heroofkirrkwell77, which she used in early 2023, to reveal the story behind what seems to be her first tattoo, a replica of Mr. Cupcake's paw print on her hand. Rain also used social media to confess that being an aunt to Eli and Adam, Noah's children, was her favorite thing about herself. She also proudly stated that her mission had always been to 'be sweet, kind, and giving to those in need, and sharing the wonderful light of God.'