• Albert Aretz, also known as Flamingo, is a popular American YouTuber known for his gaming videos.
• He was born on June 11, 1997, in New Jersey, and has two sisters.
• He started his first YouTube channel, AlbertsStuff, in 2012, and his second and current channel, Flamingo, in 2017, both of which feature Roblox content.
• Albert was previously in a relationship with fellow YouTuber LanasStuff and is currently dating Twitch streamer FoxKirsten.
• He loves animals, particularly his cat Simon, and enjoys traveling.
 
AlbertsStuff's Wiki Bio
Albert Aretz – better known as Flamingo (formerly AlbertsStuff) – was born in New Jersey USA on 11 June 1997, so under the zodiac sign of Gemini and holding American nationality – he is famous for his YouTube channel on which he mostly uploads his gaming videos.
https://www.facebook.com/AlbertsstuffOfficial/photos/a.314644662777173/314644602777179/?type=3&theater
Early life and education
Albert has not shared many details about his family, but has uploaded a couple of pictures with them on his Instagram account. He has a sister, Alexandria who he often features in his videos, and another sister Mary who is not a YouTube kind of person. The details about his parents are not known, to respect their privacy as Albert stated.
Matriculated from a local high school in New Jersey. He is currently living in Florida.
YouTube career and ups and downs
Albert's YouTube career was launched on 19 July 2012, when he opened his first YouTube channel entitled "AlbertsStuff", which so far counts over 1.2 million followers and nearly 200 million views combined of all the videos uploaded on it. Albert uploaded Roblox videos until he stopped one year ago and launched his new YouTube channel, as his first channel wasn't progressing as he had hoped. At the launch of his first channel, he played games such as "Phantom Forces", "Apocalypse Rising" and "Counter Strike: Global Offensive", and uploaded those videos on the channel.
On 5 July 2017, Albert launched his new YouTube channel entitled "Flamingo", which now counts over three million subscribers and nearly one billion views of all his videos combined. Once again, Albert is mostly uploading Roblox content, but is now doing it in a rather different way and has gathered more subscribers than on his previous channel and in a shorter period of time.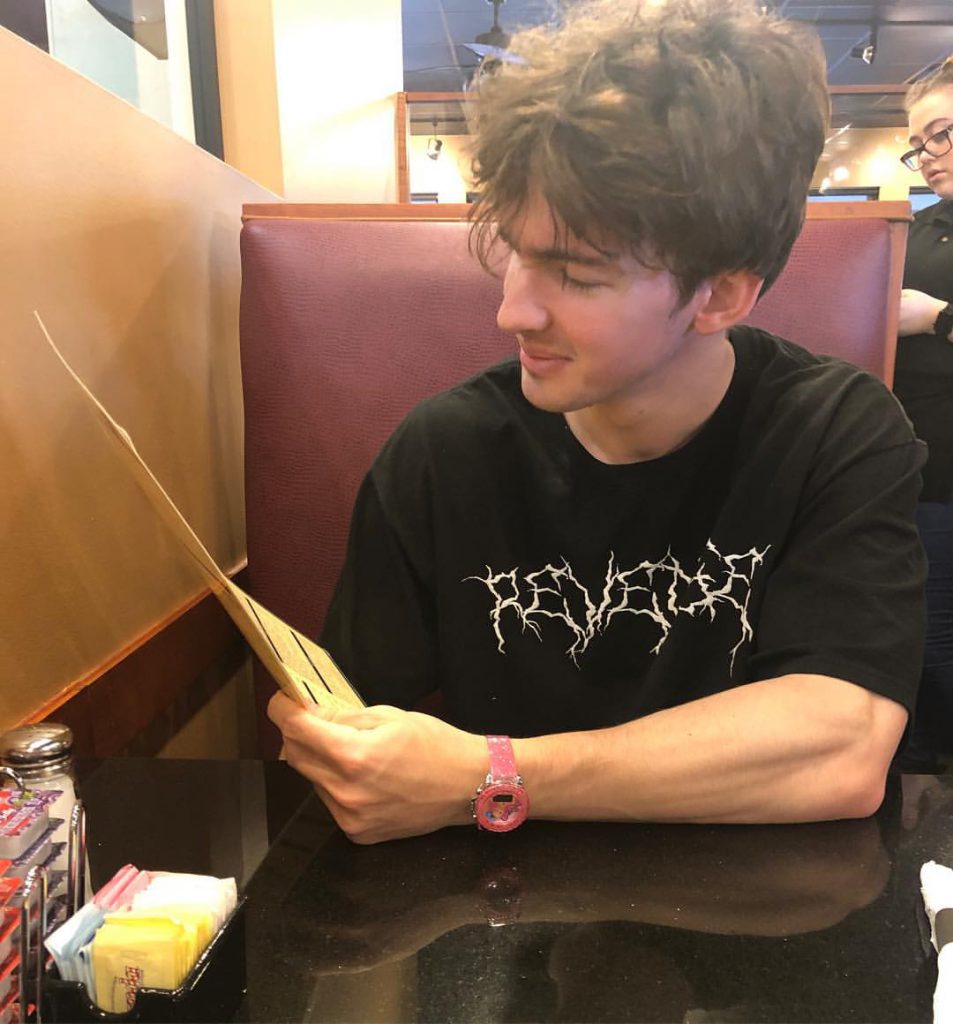 Personal life and relationships
Albert is more or less secretive when it comes to his personal matters – as is the case with most YouTubers and social media personalities, Albert was dating LanasStuff, who is a YouTuber and is running a beauty channel on the platform. They had been dating for quite a while before they called it quits in December 2018 – the two even purchased a house together back at the beginning of 2018, and did a tour together with Albert's best friend Jake.
Albert's best friend is Jayingee, or Jacob Jake Green, who is also a Roblox YouTuber, and the two have collaborated on many of their videos – his other friends include RussoPlays and KonekoKitten. Besides working with Jake, Albert has also collaborated with a couple of other YouTubers, including Tofuu and SynthesizeOG.
Albert is currently dating Kirsten who is known for her Twitch livestreams – the two go a long way back as they met each other for the first time when they were still kids. The met again at a McDonalds, and have been dating and breaking-up for the past six years. Kirsten can be found on Twitch under her nickname FoxKirsten – her channel is currently followed by over 9,000 people and she has gathered over 22,000 views on all her 21 videos combined – she mostly livestreams playing "Fortnite Battle Royale" and "ARK".
we are slowly turning into each other we constantly wear rly similar stuff on accident lol pic.twitter.com/DAT1xaMt0p

— Albert (@AlbertsStuff) June 12, 2019
Other interests and likes
Albert is a huge animal lover and has a cat named Simon who he apparently loves more than anything in the world – he also has two dogs which seem to get along with Simon pretty well, and two more cats named Leo and Kimmy. He is very fond of travelling, and thanks to his job, he can travel wherever he wants and still upload his YouTube videos. He is known to be very secretive, and hasn't shown his face or mentioned his real name until only recently – one can find his pictures on his Instagram account, but he still doesn't show his face in his YouTube videos.
AlbertsStuff real name and face
AlbertsStuff's real name is Albert Aretz
Hhe is 21 years old
Short brown hair
Brown eyes
Net worth is ~$600,000
Social media presence
Twitter created in October 2014; gathered ~200,000 followers; tweeted ~5,800 times
Instagram is followed by ~200,000 fans; posted only 18 pictures so far
Facebook is followed by ~300 people