One of the most successful personalities who became prominent thanks to TikTok is Jacob Day, whose comedic content, entertaining lip-synching and dancing, and good looks have gained him millions of followers since his debut on the platform in 2019.
Jacob is popular with his audience and other content creators, taking part in some collective social media groups such as Breezy Boys and Hype House. His success has also extended across social media platforms besides TikTok, including Instagram and YouTube.
Keep reading to learn more about Jacob Day, his career, personal life, relationships with other online content creators, and a lot more!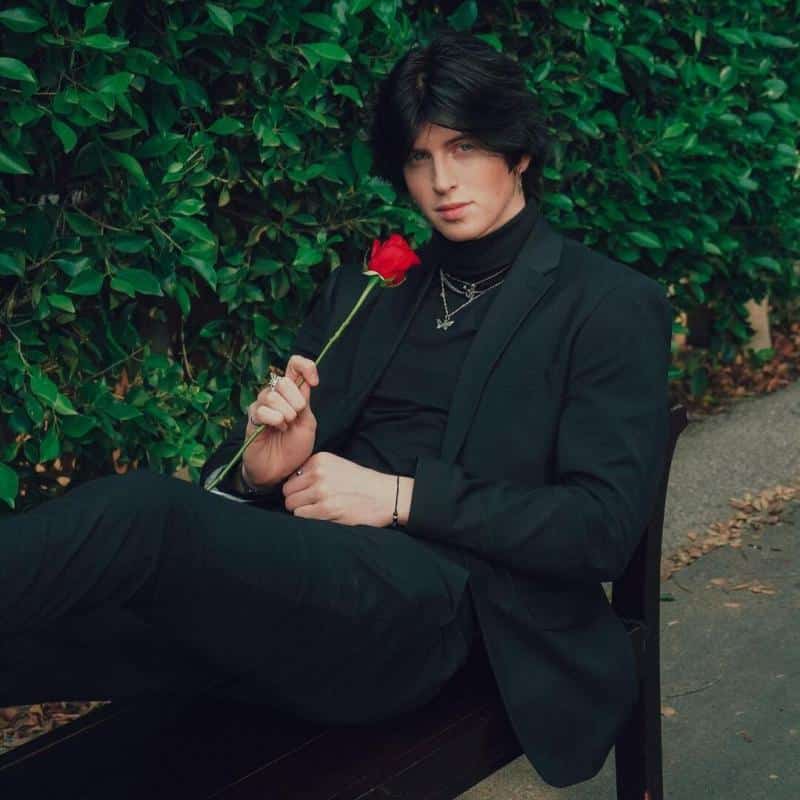 Is Sadie Mckenna His Cousin?
As part of the famous Hype House, Jacob collaborated with other influencers on the rise such as Sadie Mckenna. In fact, the pair's closeness has led their fans to believe they have a romantic relationship going on.
Though in 2022 the pair shared a video affirming they were cousins, their fans have constantly doubted their alleged family connections by theorizing that Jacob and Sadie lied about it to avoid rumors about them going out. While these are merely rumors and there's no way to confirm them, Jacob and Sadie are seemingly very close, as they continued to collaborate to create content even after the closure of the Hype House in early 2023, on top of going on vacation together and visiting each other's houses, as seen in their social media accounts.
Who Is Jacob Day?
Jacob Day was born on 22 February 2002, in Chicago, Illinois USA. He doesn't have many memories of his native town given how his family moved to Georgia when he was two years old. Jacob has two younger sisters named Gracie and Izzy and a brother named Luke. Their parents divorced when Jacob was five years old.
As affirmed by Jacob, growing up with divorced parents wasn't hard for him, as he was too young to remember how his lifestyle was before their separation. He and his sisters lived with their mother full-time, only spending time with their father on weekends.
Growing up, Jacob enjoyed spending time outdoors, and loved animals and sports. He was very outgoing and curious, developing brief interests in cars, video games, and languages, on top of also enjoying entertaining people. Growing up in a small town, Jacob felt that local people had a very traditional mindset about life, but his desire to have a different life was stronger than that.
Despite having the support of his mother to unleash his creativity, Jacob affirms that his stepmother was a negative influence in his life, as she 'nullified' his creativity, to the point that he moved to his father's house when he was around 15 years old, until the time he moved away at 18 years old.
Beginnings On Social Media
Jacob Day started his journey as a social media creator when he was still attending high school, following his childhood dream of making people laugh. Though Jacob was influenced by the work of popular content creators such as Roman Atwood, and was also encouraged by his mother to follow his dreams, Jacob affirms that he would have still accomplished his goal of becoming an influencer whether or not he had the support of other people close to him.
Jacob's Instagram account was started in late 2018, while his first TikTok videos were shared in April 2019. By the end of that year, he had almost 700,000 subscribers and followers combined on both platforms, but his real life hadn't changed much as a result. Just as he affirmed in an interview with Virtigo on YouTube, people at school hadn't treated him differently as his fame online increased, though his parents put more responsibilities on him because of it. He also didn't mind going out in public at the time and wasn't approached by fans often.
As revealed by Jacob in his beginnings, most of his TikTok audience were teenage girls, as only around 20% of them were boys between the ages of 14 to 17 years old.
📷 | Jacob Day (jacobday) via Instagram Stories. pic.twitter.com/6LlOC9rkFs

— Jacob Day Brasil (@jacobdaybrasil) September 5, 2022
Where's Jacob Now?
Left behind are the days when Jacob Day was just a small content creator. These days, he's close to hitting the 900,000 followers mark on Instagram, while his TikTok account has impressively gained 6.7 million followers and his videos on the platform have over 320,000 million likes combined. His YouTube channel is rarely updated, yet it has gained over 130,000 subscribers so far.
Ever since rising to internet fame, Jacob's life has changed a lot. For starters, in 2021 he left Georgia to move to Los Angeles, where many opportunities opened for him career-wise, including getting into the Breezy Boys, a place where he and other online personalities such as Bryce Parker and Ace Akers created content together. Later in mid-2022, Jacob and all the other five Breezy Boys members left to join Hype House, but out of them, only Jacob remained as a stable Hype House member.
In his new content creation house, Jacob shared time with the likes of Paige Taylor, Mia Hayward, and the collective's founder Thomas Petrou. However, Jacob's stay in the Hype House wasn't meant to last, as the house was sold in early 2023 amid a lawsuit.
These days, Jacob is working on launching his clothing line Night or Day.
Personal Life
Nowadays, Jacob Day is very popular and often shares his time with other famous content creators, but a couple of years ago his life wasn't as busy as it is now. According to a video he shared on YouTube in 2022, he used to have close friends in middle school, but once he left his small town and moved to Atlanta to go to high school, he found himself with no friends and adopted the lifestyle of a 'loner'.
After immersing himself in video games, Jacob spent the next couple of days waiting for a chance to create online content as he wished, right at the time when his relationship with his stepmother was at its lowest point. As affirmed by Jacob, he didn't have close friends and the people who hung out with him weren't very supportive of his dreams.
Regarding his family, Jacob is close to his parents and his siblings, often sharing videos with them on TikTok. He has also strayed away from confirming a romantic relationship with anyone ever since rising to fame.
Appearance & Net Worth
Jacob Day's ethnicity is Caucasian, he has green eyes and natural brown hair. His hairstyle has changed throughout the years though, as Jacob has sported blonde and red hair. He's 6ft 6ins (1.98m) tall and weighed 185lbs (83kgs) by late 2022.
Jacob's net worth has been calculated at $1 million, resulting from his career as a social media creator and the impressive growth in popularity he has had in the last couple of years. According to Jacob, the year 2021 saw him having not much more than $1,000 in savings, had nowhere to live and his income was very low, but by September 2022 his financial situation had improved so much that he purchased a Chevrolet Corvette C7, priced at over $50,000.
In Jacob's words, this huge improvement in his life was the result of him chasing his dreams and not letting everyone get in the way of what he truly wanted.