Who is Vinnie Hacker?
American social media star and YouTuber Vinnie Hacker was born under the zodiac sign Cancer on 14 July 2002, in Seattle, Washington State, USA. He's perhaps known best for his self-titled YouTube channel, which he launched on 27 July 2020 and which is today subscribed to by over 600,000 people; most of his content features him during his everyday life, whether he's pranking his friends, taking on popular internet challenges or working out at the gym, and all of Vinnie's 16 videos together have been watched more than 10 million times.
Education and early life
Vinnie was raised alongside his younger brother Reggie in Seattle, by their mother Maria Hacker who works for 911 emergency services as a dispatcher, and father Nate Hacker who's an electrician; not many other details have been shared about Vinnie's family as he respects their privacy, while it's known that his brother was born in 2004 and is today also pursuing a career on the internet.
Vinnie studied at a local high school in Seattle and was mostly into playing baseball during his four years there; it's believed that he was the best player on the team, and he wore jersey number 14. Some of the other activities that Vinnie was into as a teenager were appearing in school plays, playing soccer and taking dance lessons.
He matriculated in 2020 and then chose to focus on his career on the internet rather than going after a college degree.
Most viewed YouTube videos
Vinnie's mostly popular on YouTube for the videos in which he's revealing the details of his private life, although his fans also like him for being generous, as he's gifted his friends and family many things, for pranking them and for his attractive looks. He's revealed in a video that he gets many date invites on various social media networks, including in his videos' comments sections; we're about to cover Vinnie's three most watched videos, as these have contributed to his popularity.
His #1 video "Surprising My Friend With A Brand New Car | Vinnie Hacker" has been watched close to a million times since 17 November 2020 and features him buying a brand new car for his best friend.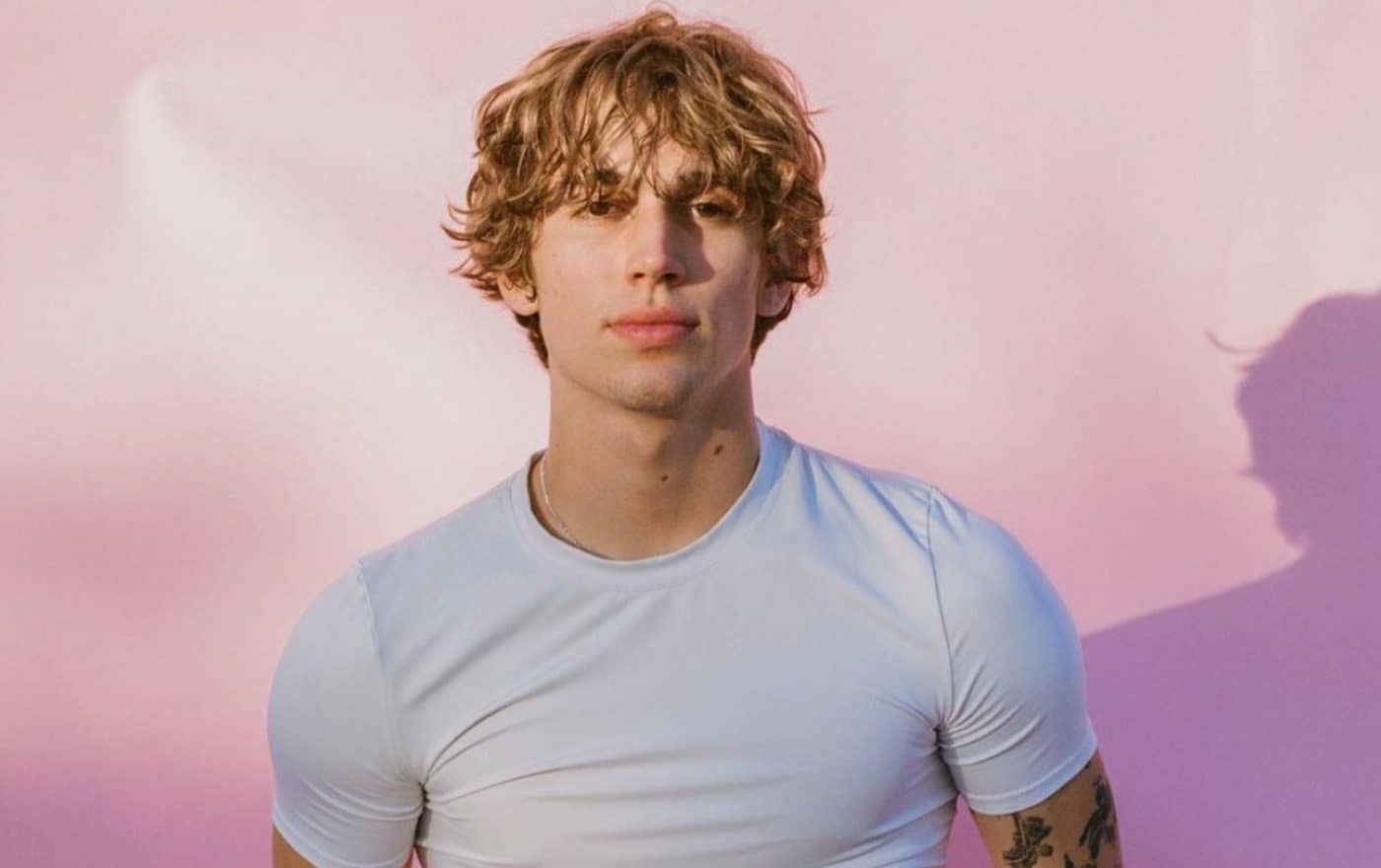 Vinnie's second most popular video "Jordan Huxhold Has A Girl? | Vinnie Hacker" has been viewed over 950,000 times since 6 October 2020 and shows him spending time with his friend Jordan Huxhold and trying to find out whether or not he's really begun dating a non-celebrity American girl with whom he's been seen in public.
His #3 most watched video "The Hot Wing Show w/ Emma, Anna, and Brooke FT. Jack Wright on Skates" has been viewed close to 950,000 times since 2 March 2022 and shows Vinnie and his friends Jack Wright, Brooke, Anna and Emma taking on the hot wing challenge.
Presence on the internet
Vinnie's active on various social media networks and more than 5.5 million people are following him on Instagram today, while he's posted over 400 pictures and videos; Vinnie's revealed quite a lot about himself in his Instagram content, including that he's a huge fan of tattoos and that his body's nearly entirely inked. He's also revealed that he enjoys working out at the gym and has four to five training sessions every week.
Vinnie's followed by over 900,000 people on Twitter; he launched his account in March 2017 and has since tweeted over 4,000 times, while he mostly tweets to share his everyday thoughts with his fans.
Vinnie doesn't use Facebook but has allowed for his fan page to be launched; it's today followed by over 12,000 people and the most recent update was on 2 September 2023, when a new profile picture was uploaded. Most of the content on this Facebook page are the same pictures and videos that can be found on Vinnie's Instagram account.
He's a TikTok star as over 15.5 million people are following him on the network today, while all his videos combined have amassed over a billion likes; most of Vinnie's TikTok content features him playing video games, showing off his muscular body and lip syncing.
vinnie hacker pic.twitter.com/AbcGywFI6Z

— 💒 (@k00z3r) May 30, 2022
Love life and girlfriend
Vinnie avoids speaking and writing about his love life on the internet and is yet to mention the girls whom he's perhaps been with.
Most of his fans believe that he was once in a relationship with American social media personality Faith Ordway; the two collaborated on a number of videos in 2019 and 2020, but neither's confirmed the rumors about their relationship.
It was then believed that he was dating American social media star Addison Rae, but this hasn't been confirmed either.
In 2021, Vinnie was rumored to be dating American social media personality Malu Trevejo; he then uploaded a video onto his TikTok account stating that the two were only close friends.
Most recently, in November 2021, his fans believed that he was dating TikTok star Renata Ri, but this hasn't been addressed by Vinnie.
He seems to be unattached as of October 2023, hasn't married and doesn't have children.
Interesting facts and hobbies
Vinnie enjoys boxing and is also into playing tennis, running and cycling.
Some of his fans have claimed that he's perhaps bisexual but this hasn't been addressed by him.
Vinnie's passionate about music and can play a couple of songs on his guitar; his favorite performer is Ed Sheeran.
He's a huge lover of animals and dogs and monkeys are his favorites.
Vinnie's favorite seasons is summer as he likes to show off his muscular body at the beach, swim in the ocean and play beach volleyball with his friends.
Arnold Schwarzenegger's one of his favorite actors, and some of Vinnie's favorite movies are "The Terminator", "Conan the Barbarian" and "Total Recall".
Appearance and net worth
Vinnie's age is 21. He has brown eyes and hair, weighs around 165lbs (75kgs) and is 5ft 11ins (1.81m) tall.
Vinnie's net worth's been estimated at over $2 million, as of October 2023.