Who is Rex Linn?
With a career spanning several decades, and with over 100 acting credits to his name, Rex Linn has built a reputation as a versatile character actor, known for his distinctive voice and strong screen presence. He's probably still remembered best for his role as Sergeant Frank Tripp in the series "CSI: Miami", in which he starred opposite David Caruso. Besides his television work, Rex is known for his appearances in movies such as "Django Unchained" and "Edge of the World", among others.
In this article, we will delve into Rex Linn's most notable roles, highlighting the moments that have cemented his status as a respected figure in the entertainment industry. Also, we'll dig deeper into his romantic life, so stay with us.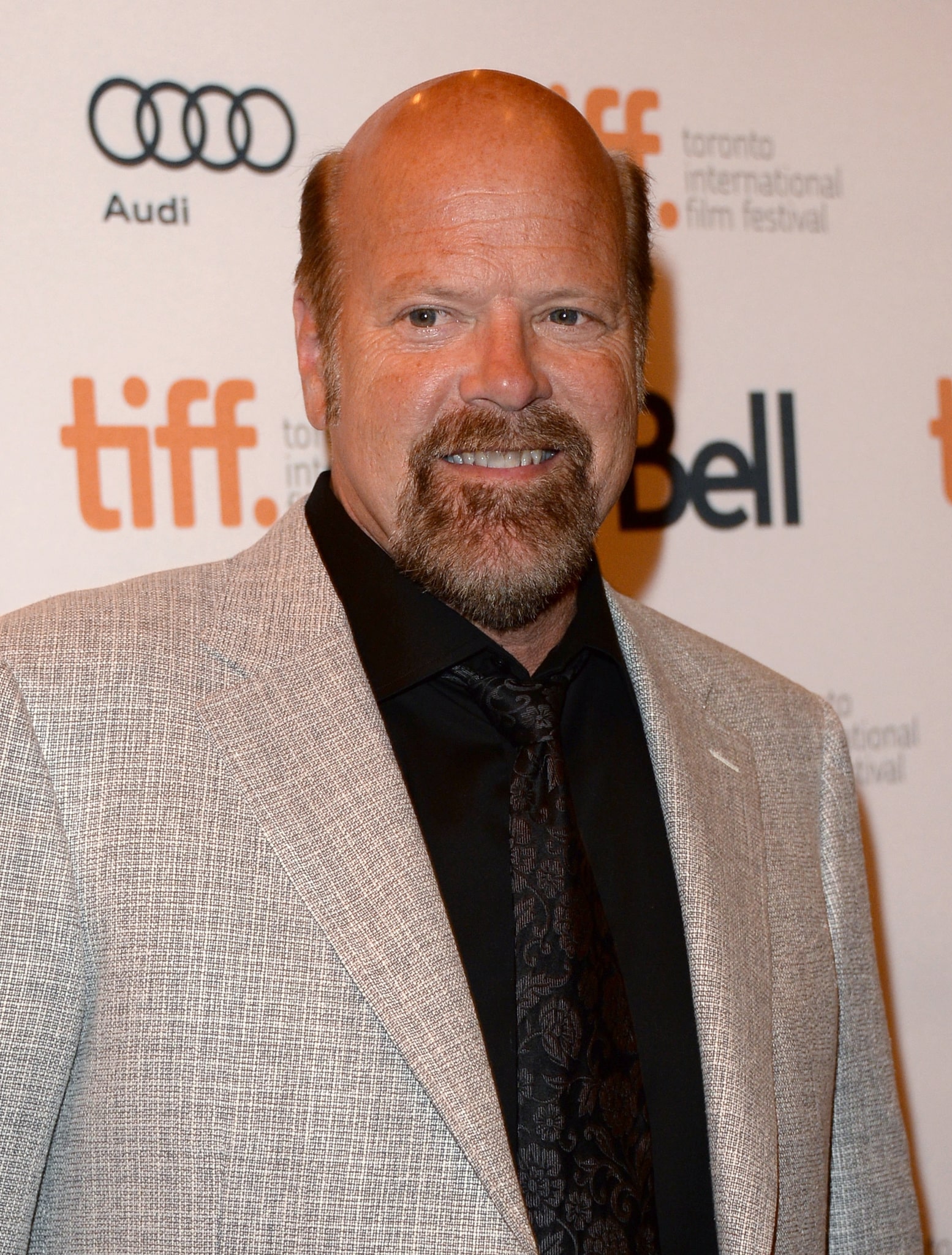 Early life, family, and education
Born Rex Maynard Linn under the zodiac sign of Scorpio on 13 November 1956, in Perryton, Texas USA, he holds American nationality and comes from a family of Caucasian descent. Rex was raised by his parents, Darlene and James Paul, alongside his two siblings, James Paul Junior and Rhonda. When Rex was 13 years old, the family moved to Oklahoma City, Oklahoma.
As a teenager, Rex appeared in school production plays, and when he saw the movie "One Flew Over the Cuckoo's Nest", starring Jack Nicholson, he decided that he wanted to be an actor.
When it comes to his educational background, Rex attended a local high school, and upon matriculating in 1974, he enrolled at Oklahoma State University, from which he graduated with a BA degree in 1978. Following his college graduation, Rex advanced to vice president of energy lending for Lakeshore Bank, remaining there until 1982, when the bank became insolvent. Soon afterwards he began working at an oil company, and at the same time, he got his first talent agent and began auditioning.
Entry into acting
Rex Linn's journey into the world of acting was far from an overnight success. Rex made his acting debut playing Jason Townsend in the 1986 movie "Shadows on the Wall", while his first television appearance was in an episode of the series "Unsolved Mysteries" in 1987. He honed his craft through guest roles on television and supporting characters in film during the '80s and '90s. While these early appearances laid the groundwork for his future success, it wasn't until the 2000s that Rex truly began to shine.
Rex's breakout role came when he was cast to play Frank Tripp in "CSI: Miami". His portrayal of a no-nonsense and dedicated detective, resonated with audiences and critics alike – Rex's character was known for his memorable one-liners, rugged charisma, and unwavering commitment to solving crimes. "CSI: Miami" became a cultural phenomenon during its run, and Rex's presence was a significant factor in its success. The show aired from 2002 through 2012, and Rex was seen in 187 episodes.
David Caruso and Rex Linn – CSI: Miami – Horatio and Frank #davidcaruso #rexlinm #csimiami #horatiocaine #franktripp @davidcaruso1 @rexlinn pic.twitter.com/73yXM2bbkM

— 𝙈𝙖𝙧𝙩𝙞𝙣𝙖 𝙍𝙤𝙨𝙚𝙢𝙖𝙣𝙣 🌹😎🇩🇪 (@MartinaRosemann) May 6, 2018
Most notable roles
In addition to his role in "CSI: Miami", worth mentioning is Rex's role in the 1993 movie "Cliffhanger". In this action-packed thriller starring Sylvester Stallone, Rex played the role of Richard Travers, one of the film's central antagonists. His portrayal of a ruthless criminal added depth to the movie's suspenseful storyline.
Another of Rex's notable roles came in the 1996 comedy-drama "Tin Cup". Rex's role as Dewey, a loyal friend to the film's protagonist Roy McAvoy (Kevin Costner), showcased his ability to infuse humor and heart into his characters – according to critics, the film's charm owes much to Rex's performance.
Rex's role as Mercer in the 1997 post-apocalyptic movie "The Postman", directed by and starring Kevin Costner, demonstrated his adaptability across various genres. His portrayal of a soldier added a layer of realism to the film's dystopian world.
In 2012, Rex had the privilege of working with acclaimed director Quentin Tarantino in the Western masterpiece, "Django Unchained", portraying Tennessee Harry, a character that fits perfectly into Tarantino's signature style. His performance added depth to the film's ensemble cast, making it a standout role in his filmography.
In the following years, Rex was seen in "A Million Ways to Die in the West" (2014), "Cupid's Proxy" (2017), and "Edge of the World" in 2018, which although had no nomination it was well rated by the audience, which seemingly liked this story about the cross-country coach who leads a team of troubled kids.
Reba McEntire and her boyfriend Rex Linn star in the new season of "Big Sky." See them act alongside each other in the show's new trailer >>> https://cntryrbl.us/RebaRexSkyTrailer

Posted by Country Rebel on Thursday, September 1, 2022
When it comes to his television work, Rex had a recurring role as Kevin Wachtell in the hit series "Better Call Saul" (2016-2022). Concurrently, he played Nathan Riggs in the crime-drama "Lethal Weapon" (2017-2018) and was seen as Principal Petersen in another popular series, "Young Sheldon" (2017-2023).
Most recently, Rex played Buck Barnes in the mystery crime-drama "Big Sky" (2022-2023), and was seen starring as Bart Crawford in the 2023 biographic drama "The Hammer", co-starring Reba McEntire and Melissa Peterman; the movie was based on the true story of one of the last traveling circuit judges, Kim Wheeler.
Love life and relationships
Rex Linn has kept his personal life relatively private, and hasn't spoken about his previous relationships before he began dating the famous actress and country singer, Reba McEntire. The two met for the first time in 1991, however, it took them nearly three decades to find love. They shared their first joint photo in January 2020, and then during her podcast show, Reba confirmed that Rex is her boyfriend.
The two made their red carpet debut in November 2020 at the 54th CMA Awards show. In October 2021, Reba shared that since they began dating, they have been 'inseparable'. As of September 2023, the couple is still together. Most recently they shared their joint photos from their vacation in Italy.
His age, height, and net worth
Rex is 66 years old, and his trademark is his towering height of 6ft 4ins (1.93m). Besides his height, he's known for his very muscular physique and distinctive raspy voice.
If you've wondered how rich Rex is, according to sources as of September 2023, his net worth has been estimated at over $5 million.