Who is Atticus Shaffer?
Atticus Shaffer is an American actor, probably best recognized for his role as Brick in the sitcom "The Middle", which ran on ABC from 2009 through 2018. Atticus is known for having a unique voice and appearance, in part due to osteogenesis imperfecta, a genetic condition that affects bone growth. Despite the challenges posed by this condition, Atticus has enjoyed a successful acting caree, as.iIn addition to "The Middle", he's voiced characters in a number of animated shows and films, including "Frankenweenie" and "The Lion Guard".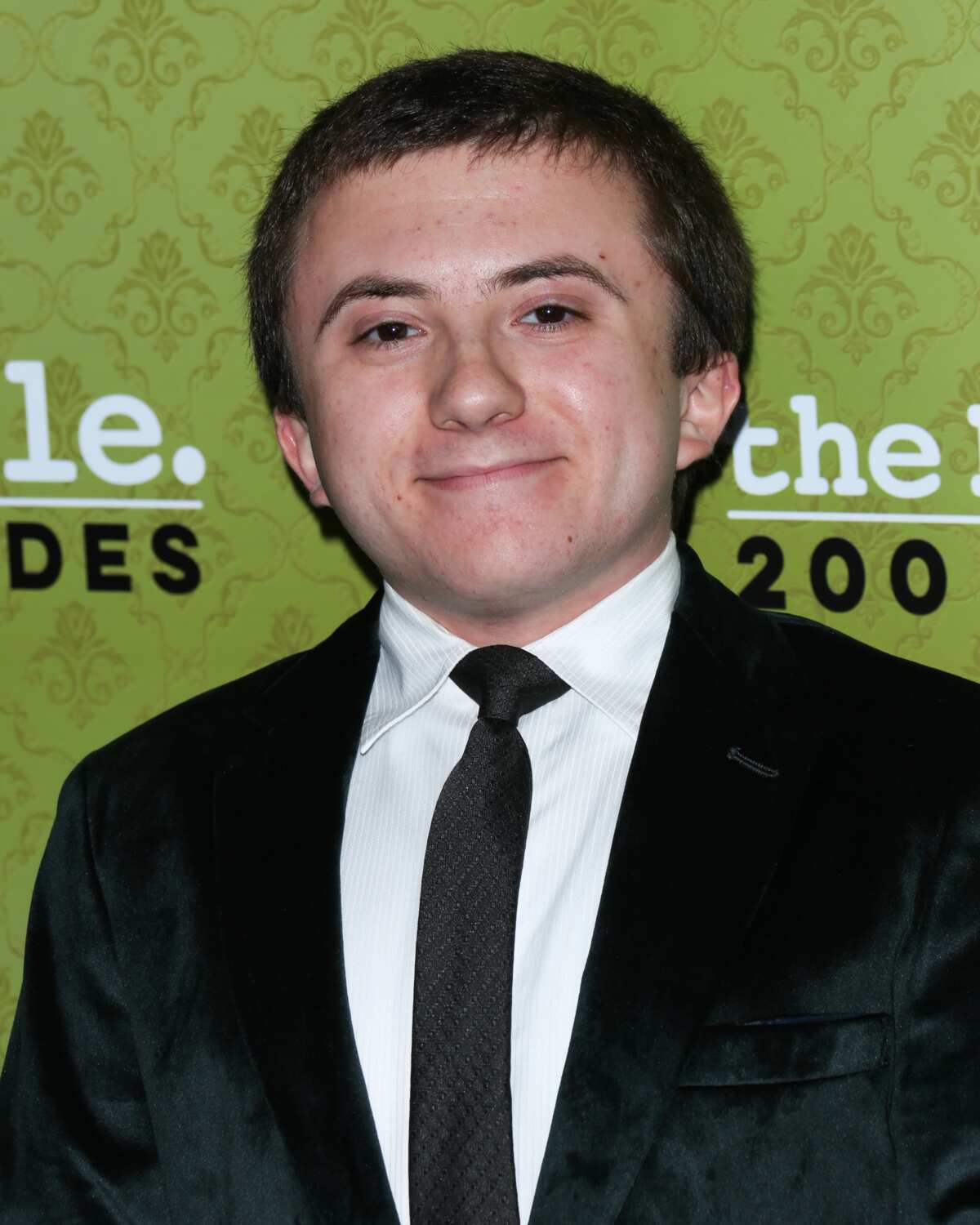 Early Life and Education
Atticus was born on 19 June 1998, in Santa Clarita, California. From an early age, it was evident that he was different; diagnosed with osteogenesis imperfecta which he inherited from his mother, Atticus' stature was smaller than that of his peers, But what he might have lacked in height, he more than made up for with his charisma and determination. He was homeschooled, and his educational journey was tailored to accommodate his condition. As he grew, so did his passion for the arts, and it was clear that his voice, both figuratively and literally, was meant to be heard.
Career Beginnings
Atticus began showcasing his acting talents at a young age, and made his TV series debut in 2007, when he appeared in an episode of the comedy "The Class". His subsequent appearance in the long-running soap opera "Days of Our Lives" underscored his versatility, as he transitioned from comedy to drama.
In the following year, Atticus made appearances in two more sitcoms – "Out of Jimmy's Head" and "Carpoolers", establishing himself as a talented comedy actor.
Also in 2008, he began appearing in films, with a minor role in "Hancock", an action comedy centered on a disgraced superhero trying to recover his public image. The film starred Will Smith, Charlize Theron and Jason Bateman, and was a major box office success, grossing close to $630 million.
"The Middle"
In 2009, Atticus's career trajectory took a major upswing when he secured the role of Brick Heck in "The Middle". The series is set in the fictional town of Orson, Indiana, and chronicles the daily life of the middle-class Heck family, as they navigate the challenges of contemporary life in the American Mid-west. The show's comedic tone centers on the family's struggles, and the often-humorous dynamics of everyday life.
Playing the quirky, book-loving youngest child of the Heck family, Atticus became a household name. The show's run from 2009 to 2018 allowed viewers to watch Atticus grow and evolve, both as a character and as an actor. Brick's peculiar habits, such as whispering to himself, endeared him to fans, and made him one of the standout characters of the show.
In his 2013 interview with the "Wired" magazine, Atticus revealed that he found his character very relatable, as he's also a big reader and a nerd.
"The Middle" was praised for its writing, characterization, and the performances of its main cast, particularly Patricia Heaton and Neil Flynn. Throughout its run, the show maintained steady ratings and was nominated for various awards, with Eden Sher winning the Critics' Choice Television Award for Best Supporting Actress in a Comedy Series in 2013.
Voiceover roles
While working on "The Middle", Atticus also began building a career as a voice actor. One of his earliest voiceover roles was in the 2012 stop-motion animated movie "Frankenweenie", directed by Tim Burton. In the film, Atticus voiced Edgar 'E' Gore, a hunchbacked child who discovers the protagonist's secret of resurrecting the dead. "Frankenweenie" earned critical acclaim and an Oscar nomination for Best Animated Feature, while Atticus won a 2013 Behind the Voice Actors Award for his performance.
From 2010 through 2013, he voiced the character Albert Glass in the Disney children's animated series "Fish Hooks". Another recurring role for Atticus was in "The Penguins of Madagascar", in which he voiced the Vesuvius Twins.
Happy 22nd Birthday to Atticus Shaffer! The actor who played Brick Heck in The Middle, and voiced Peedee in Steven Universe, Albert in Fish Hooks, and Ono in The Lion Guard. pic.twitter.com/5GAFQO51Ql

— Alec Behan (@alec_behan) June 19, 2020
In 2013, Atticus joined the cast of the critically-acclaimed animated series "Steven Universe", in which he voiced characters Peedee Fryman and Sour Cream. Created by Rebecca Sugar for Cartoon Network, the film is notable for being the first Cartoon Network series to be independently created by a woman. The narrative revolves around a young boy named Steven Universe, who's raised by three magical beings known as the Crystal Gems: Pearl, Garnet and Amethyst.. Attcus' character, Peedee, works at his family's food stand on the boardwalk, and befriends Steven. Though his role is relatively minor in the grand scope of the series, Peedee offers a human perspective, and showcases some of the more mundane challenges faced by the non-magical residents of Beach City.
Furthermore, Atticus is recognized for his work in "The Lion Guard", a Disney animated series based on the 1994 movie "The Lion King", which aired on Disney Junior from 2016 to 2022. Intended for younger audiences, it serves as both a sequel to the original film and a bridge to its 1998 sequel, "The Lion King II: Simba's Pride". "The Lion Guard" follows the adventures of Kion, the second-born cub of Simba and Nala. In the series, Atticus voiced voices Ono, the egret with exceptional eyesight, whose role in the Lion Guard is vital, as his ability to see from high above provides the team with strategic insights, warning them of impending dangers.
Some other noteworthy voiceover roles of Atticus have been in animated series "Pete the Cat", "Star vs. the Forces of Evil", and "Harvey Girls Forever!".
In addition to his voice acting work, Atticus has also had a few live action roles in the recent years, making a guest appearance in sitcoms "See Dad Run" and "Never Have I Ever", and playing a supporting role in the 2018 comedy movie "I'll Be Next Door for Christmas".
Personal Life and Hobbies
Beyond the screen, Atticus leads a life full of interests. He's an avid fan of video games, science fiction, and fantasy genres, often citing them as sources of inspiration and relaxation. Despite his busy schedule, he always finds time for his hobbies, believing they keep him grounded.
He's a big fan of the "Star Wars" franchise, particularly the 2008 animated series "Star Wars: The Clone Wars". His guilty pleasure is watching History Channel reality shows, such as "American Pickers", "Pawn Stars", and "Storage Wars".
Atticus uses his platform to create awareness about osteogenesis imperfecta and is an advocate for others with the condition. He believes in turning challenges into strengths, and often speaks about the importance of self-acceptance, saying that his disability is only a small part of who he is.
Net Worth
With a career spanning over a decade, and multiple successful roles under his belt, Atticus has amassed significant wealth. As of August 2023, his net worth is believed to be around $4 million, a testament to his talent, hard work, and the love and support he's received from fans worldwide.