• Blaine Gibson is an American film producer, on-camera host, actor, director, and screenwriter currently working for The Rooster Teeth.
• He attended the Collin County Community College near Dallas and the University of Texas, Austin.
• He has worked for various companies before joining Rooster Teeth, including Samsonite, DL and Associates, and Texas Student Television.
• He is currently single and has a net worth of over $700,000.
• He is active on various social media platforms, including Twitter and Instagram.
 
Blaine Gibson (Rooster Teeth) Wiki Bio
Blaine Gibson was born in Oklahoma, USA on 14 May 1990, so under the zodiac sign of Taurus and holding American nationality – he is popular for being a film producer currently working for The Rooster Teeth. He is also an on-camera host, actor, director, and a screenwriter.
Childhood, family, and education
Blaine becomes very secretive when asked about his parents as he prefers to keep them away from the attention of the media – he hasn't mentioned having any brothers or sisters, so his fans believe him to be an only child.
Blaine grew up watching movies, but rather than wanting to become an actor, he wanted to actually make movies. He was very social during the years he spent at high school, while he also spent a lot of time learning about film and producing on his own. He spent his childhood in Texas, and after matriculating from high school in 2008, he enrolled at the Collin County Community College near Dallas, which he attended from 2010 to 2012, graduating with an Associate of Arts degree, with his major in art studies.
He was simultaneously studying and working so that he could financially prepare to move to the University of Texas, Austin, and in 2012 he finally moved across, and was completely focused on film production and film making. He was one of the best students, and graduated on 17 May 2014 with a Bachelor of Science degree in radio, television, and film.
Before Rooster Teeth
Blaine's career was actually launched in December 2008, when he started working for Samsonite in Allen, Texas as their supervisor – his responsibilities included managing and training new employees, executing sales while he also had administrative duties.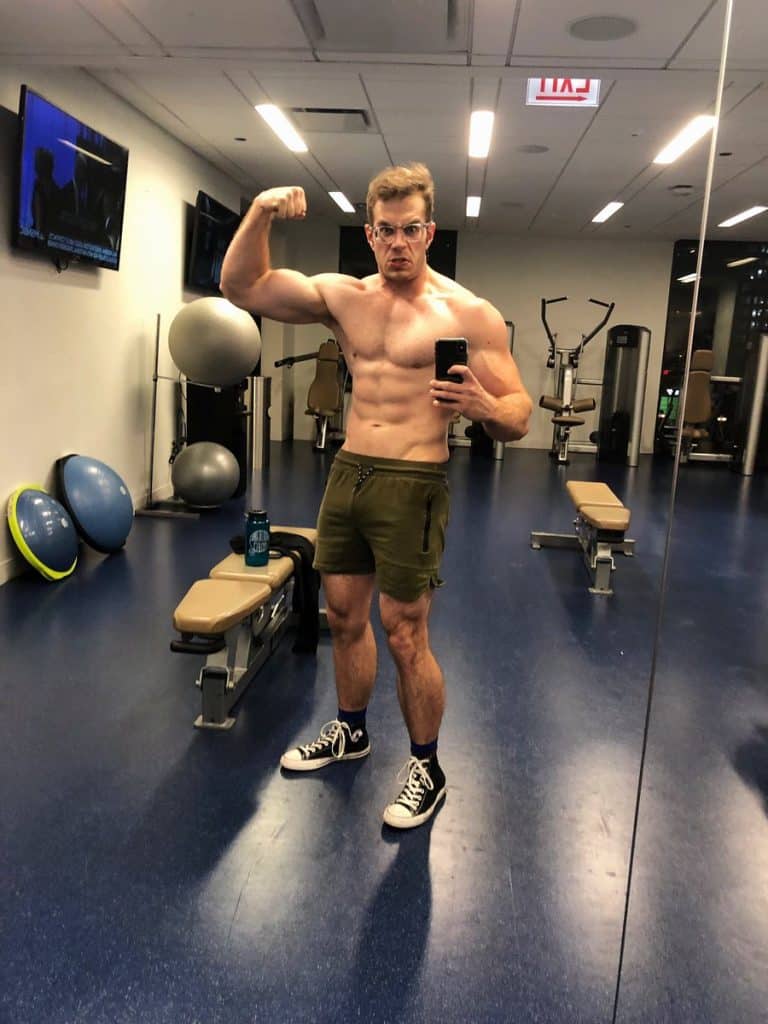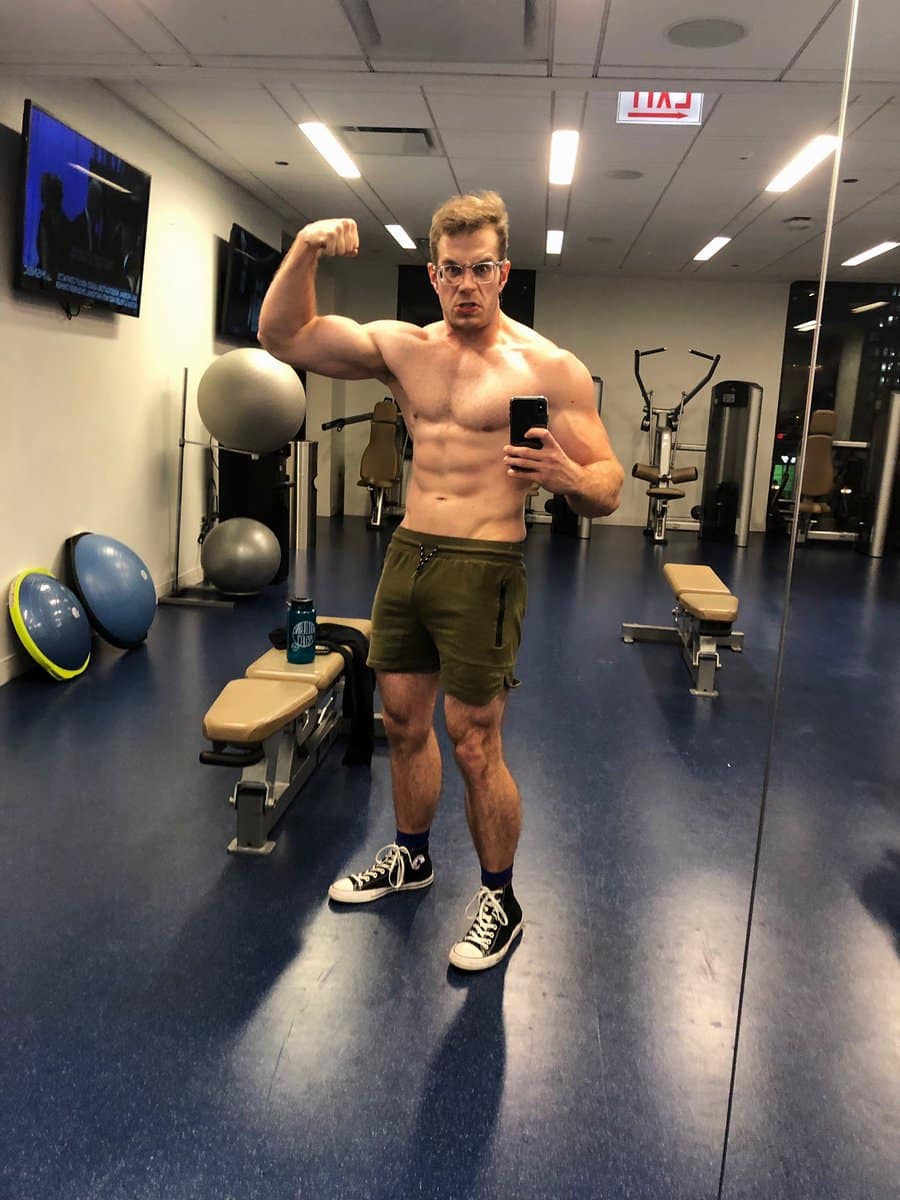 He left Samsonite in 2011 to work for DL and Associates as their patent analyst, in charge of examining patents and then creating presentations to people who might turn out to be investors, based on the research he did. He left DL and Associates in August 2013 to start working for Texas Student Television as their producer – this was the last job he had before he joined The Rooster Teeth. He served for TSTV as the producer of their "Longhorn Late Night" show, and was their floor manager and an editor of their FFC licensed TV station.
His job with The Rooster Teeth
Blaine was a big fan of The Rooster Teeth before he got a chance to work for them as an intern in 2013 – he volunteered as a Guardian during the RTX 2013, and was then chosen to serve as the community manager and marketing director of Rooster Teeth – Barbara's -personal assistant. He officially became part of their team on 13 December 2013, as his skills were what the team needed.
Due to his attractive looks and his muscular figure, Blaine was nicknamed "The Hot Intern" during his first couple of months at the Rooster Teeth.
He is still a very important part of the team, and there are no controversies whatsoever regarding him and his work. He has appeared in several movies and TV series created by The Rooster Teeth, including "The Eleven Little Roosters", "Lazer Team", "Rooster Teeth Shorts", and "RWBY", making him an actor as well.
The Rooster Teeth
The Rooster Teeth Productions, LLC is an American media and entertainment company based in Austin in Texas and is owned by Ellation which is part of Otter Media, which is then part of AT&T' Warner Media, which is part of Warner Media Entertainment unit.
Rooster Teeth was launched by Burnie Burns, Jason Saldana, Matt Hullum, Geoff Ramsey, Gus Sorola and Joel Heyman back in 2003. The first web series they created was entitled "Red vs Blue" which aired its first episode in April 2003, and has been airing to this day, which makes it the longest running web series of all time. After they've become quite popular, the original founders decided to make a subscription option called "FIRST", which makes it possible for you to view their exclusive content and gain early access to their series and episodes, while also getting a discount on their merchandise which they sell online.
Watcke todsyaa's R#TPodcas!! HBD @chris! pic.twitter.com/EXPGzXIg8J

— Rooster Teeth (@RoosterTeeth) January 20, 2020
After the success of their "Red vs. Blue" series, they started branching out into live-action short movies, series, comedy, and making 'Let's Play' videos. Besides that, they also host game shows, entertainment news programs, reality shows, and podcasts – the team has also released a feature-film entitled "Lazer Team", a science fiction action comedy. They are currently that popular that they host "RTX" annual conventions in a couple of cities around the world.
The two most popular divisions of the Rooster Teeth are Funhaus – which hosts numerous shows – and Achievement Hunter which is especially made for gaming, and is a group of gamers who accomplish the in-game achievements, and upload videos of it so that you could complete the achievements as well.
The Rooster Teeth currently counts more than 45 million subscribers of all their social media accounts combined (including YouTube, Instagram, and Twitter).
Relationships and love life
Not a lot is known about Blaine's love life, as he prefers to keep his personal matters to himself – even though his fans are asking him on a daily basis about whether or not he is currently seeing anyone, he's succeeding at keeping his current relationship status a secret.
Blaine had a long-term girlfriend who he began dating in 2015 – Alanah Pearce is an Australian writer, producer, on-camera host, voice actress and a YouTuber, who is currently working for the Funhaus department of Rooster Teeth.
The two started dating soon after she moved to Rooster Teeth from IGN, and were together until their break-up in the second half of 2018, for reasons unknown, but they seem to be in good relations as they are still working together for the Rooster Teeth. Judging by his social media accounts, Blaine currently appears to be single, he hasn't married, and doesn't have any kids.
Hobbies and interests
Blaine's number one passion is movies, both played and animated – one of his favorite movie franchises of all time is "Star Wars", while his favorite animated movie is "Ghost in the Shell".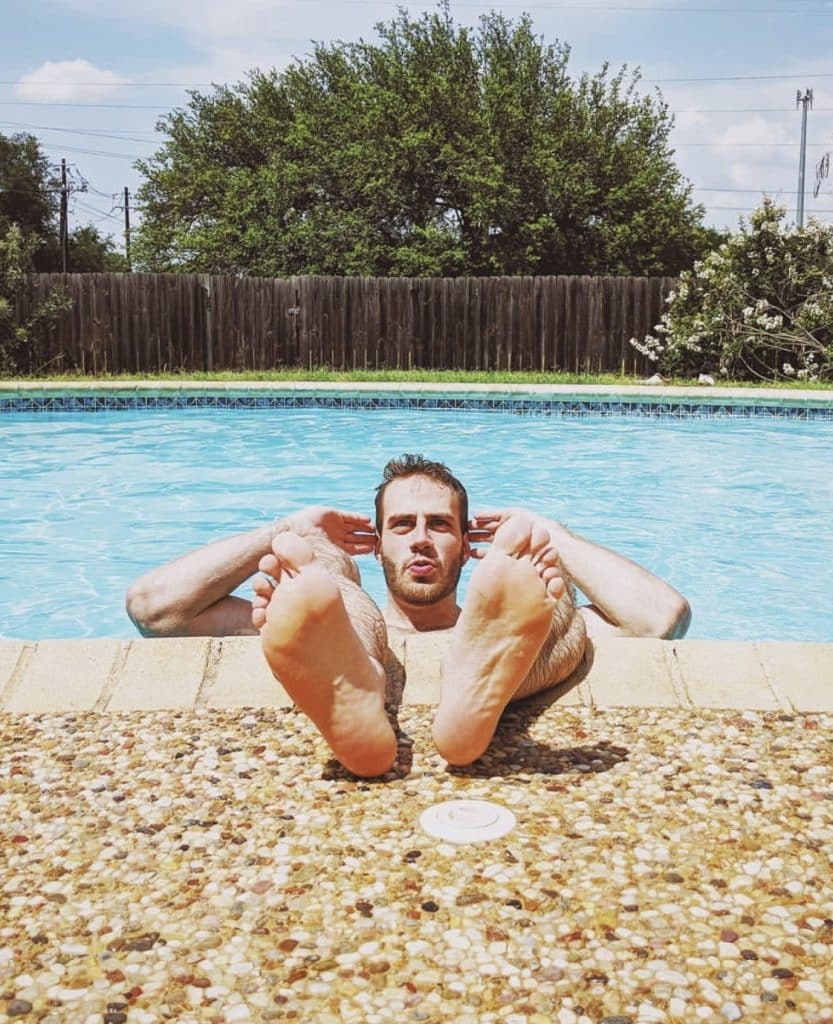 He never misses a single film and anime convention even if it is organized miles away from him – he also likes to travel, and can often combine the two.
He enjoys exercising and spends a lot of time at the gym which he visits six out of seven days every week.
He is a big fan of stand-up comedy, and tried being a stand-up comedian himself.
He loves playing video games, but is not nearly as good as the guys from the Achievement Hunter division of Rooster Teeth.
He is also a cosplayer, and can often be seen attending cosplay conventions.
Dis my best friend, Dutch. Please say hi to him. pic.twitter.com/zVQccip7Ul

— Blaine Gibson (@BGibbles) December 29, 2019
Being physically active, he goes for whatever gets his adrenaline up, including but not limited to rock climbing.
Philanthropy
Blaine managed to gather $50,000 for charity, and as a reward for all the people who donated, he filmed himself while waxing his chest hair.
Appearance and net worth
Blaine is currently 29 years old. He has short brown hair and blue eyes, while his height and weight are not known – he has a very muscular figure as he regularly visits the gym. According to authoritative sources, his net worth as of early 2020 is estimated to be more than $700,000, and is steadily rising thanks largely to his job with Rooster Teeth.
Fun fact
Blaine became popular on the internet after the video of him proposing to several Disney Princesses at the same time at Disney World in Orlando, Florida was uploaded on 20 July 2014 – he also proposed to a Prince! Another fun fact is that his graduation photo was re-tweeted by Dwayne 'The Rock' Johnson.
Social media presence
Blaine is quite active on several popular social media platforms, as this is very important for his image of an online personality. He launched his Twitter account in April 2010, and has so far tweeted nearly 3,500 times. His Instagram account has over 250 pictures on it – he has a Facebook profile as well, but seems to be using it just to keep in touch with his friends and family.