Who is Blanca Suárez?
An actress with over 35 acting credits to her name, Blanca gained widespread recognition for her talent and has garnered a significant fan base both in Spain and internationally. Her breakout role came in 2007 when she was cast as Julia Medina in the Spanish television series "The Boarding School" ("El Internado").
Beyond her acting prowess, Blanca has become a fashion icon in Spain. Her red-carpet appearances are often lauded for her style choices and elegance. Her striking looks and fashion sense have led to collaborations with various fashion brands and magazines.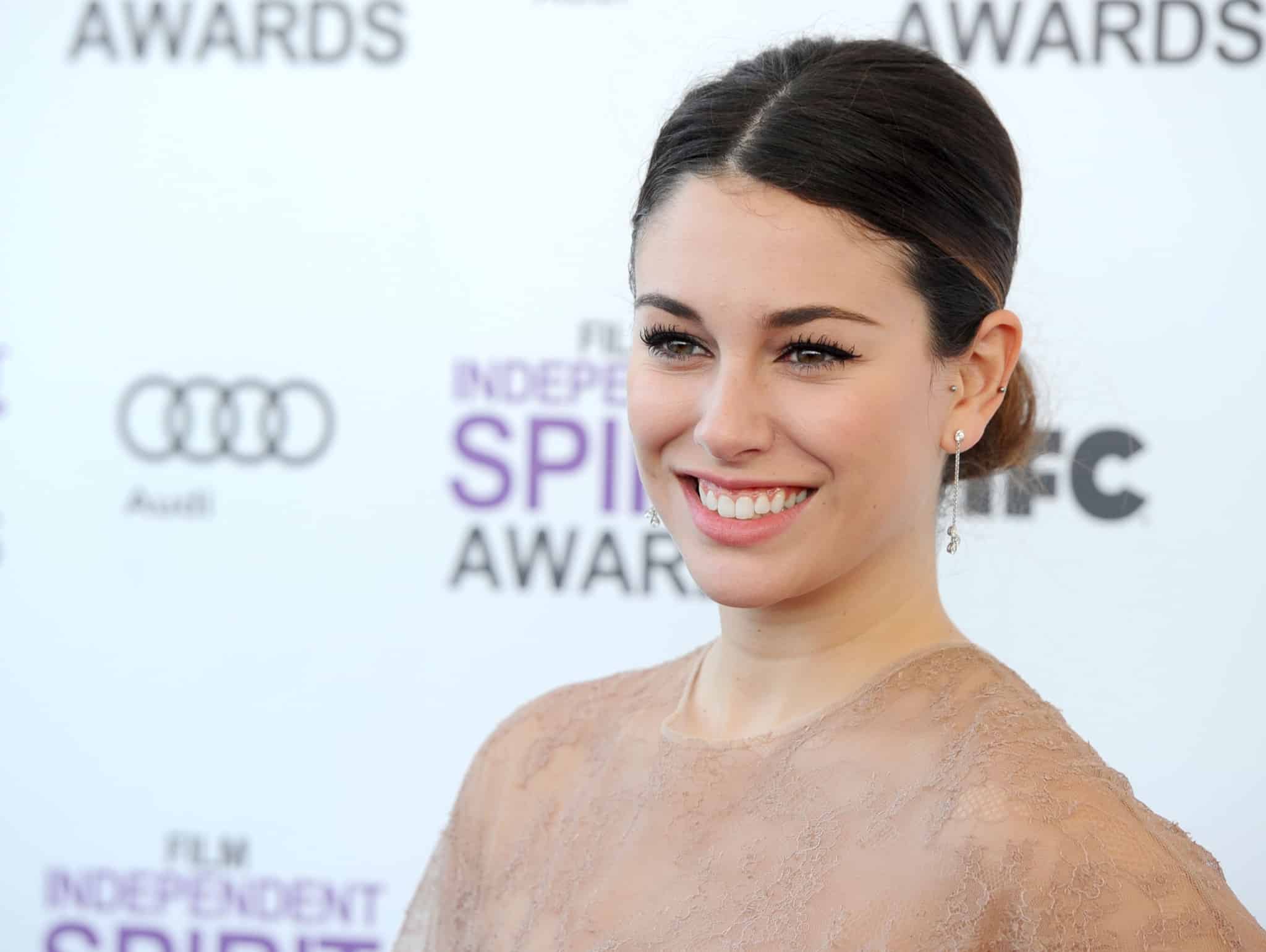 Early life, family, and education
Born Blanca Martínez Suárez under the zodiac sign of Libra on 21 October 1988, she's today aged 34 (as of August 2023). A native of Madrid, Spain, she holds Spanish nationality, and was raised in her hometown by her parents, about whom nothing is known as she respects their privacy. She hasn't spoken about siblings, thus many believe that Blanca is an only child.
Blanca developed an interest in acting at a young age, and pursued her passion by participating in theater productions during her school years. Speaking of her educational background, upon matriculating from high school in 2006, Blanca enrolled at King Juan Carlos University, from which she graduated with a BA degree in 2010.
Roles in series
Blanca's dedication and talent led her to land roles in Spanish television series, starting her career on the small screen. In 2007, she made her acting debut playing in "The Boarding School", the show which blended drama, mystery and thriller elements was a major hit, and ran for seven seasons until 2010. Blanca's portrayal of Julia Medina showcased her acting skills, and allowed her to gain widespread recognition among audiences. This role also earned Blanca the Fotogramas de Plata Award for Mejor Actriz de TV (Best TV Actress).
She followed with her role as Ainhoa Montero in the series "The Boat", which aired from 2011 through 2013, with Banca seen in 43 episodes of this mystery drama about a global cataclysm, also starring Mario Casas and Juanjo Artero. For her performance in the show, Blanca was nominated for the Fotogramas de Plata and TP de Oro Awards for Best TV Actress, while she won the Ondas Award for Nacionales de Televisión: Mejor Actriz (National Television: Best Actress).
Blanca Suárez as Bella Dubois (Beauty and The Beast 2014) pic.twitter.com/nDBc87F1OG

— Best of Blanca Suárez (@blancarchives) February 5, 2021
In the following years, Blanca was seen as Beauty in the 2014 TV mini-series "Beauty and the Beast", and as Isabel de Portugal in the 2015 series "Charles, Emperor King", followed by her role as Sonsoles de Icaza in "Lo Que Escondian Sus Ojos" in 2016.
Between 2017 and 2020, Banca played Lidia Aquilar in the drama "Cable Girls", about switchboard operators in a telecommunications company in 1920s Madrid, also starring Ana Fernandez and Yon Gonzalez. Blanca's portrayal of Lidia was widely praised for its depth and complexity, and won her the Platino Award for Iberoamerican Cinema – Best Actress in Miniseries or TV-Series.
Most recently, Blanca played Isabel Garrido in the 2021 series "Jaguar", which followed the story of Isabel, a young woman who survived the Mauthausen concentration camp. However, her fans shouldn't be sad – Blanca will be seen starring in the announced romantic drama "Respira", which is currently in development.
Roles in movies
Blanca made her first big-screen appearance as Angela in the 2008 movie "Eskalofrio", and followed with roles in "Universos" (2009) and "Neon Flesh Extra" (2010), however, her first major movie role came in 2011.
She co-starred as Norma Ledgard in the horror drama "The Skin I Live In", written and directed by the great Pedro Almodovar. Her co-star was Antonio Banderas, and Blanca's performance garnered positive reviews from critics and helped solidify her position as a rising star in Spanish cinema. The movie had 69 award nominations and 28 wins, including the British Academy of Film and Television Arts (BAFTA) Award – Best Film Not in the English Language. Blanca also won the Goya Award for Best New Actress.
Blanca was next seen in "Winning Streak" (2012), "I'm So Excited!" (2013), and "Off Course" (2015), followed  later that year by playing Paloma in the romantic comedy "My Big Night", which earned her a nomination for the Feroz Award – Best Actress in a Supporting Role. She has seamlessly transitioned between various genres, displaying her ability to tackle both dramatic and comedic roles.
Blanca was next cast to play Daniella in the 2016 movie "Bakery in Brooklyn", followed in 2017 by her role as Elena in "The Bar". Her performances in films such as "Some Time Later" (2018) and "Despite Everything" (2019), according to critics, has highlighted her range and versatility as an actress.
Another of Blanca's notable roles was her portrayal of Lucia in the 2020 movie "El Verano Que Vivimos", in which she starred opposite Javier Rey. This romantic drama tells the story of love, friendship and betrayal, and for her performance, Blanca won the Fotogramas de Plata Award for Mejor Actriz de Cine (Best Movie Actress).
Most recently, she was seen in the 2022 movies "El Test" and "Four's a Crowd", and she has two upcoming movies; one of them, entitled "Me He Hecho Viral", is completed and set to be released by the end of 2023.
Love life and relationships
Blanca Suárez has been known to keep her personal life relatively private, including details about her romantic relationships. While she's been linked to several fellow actors and public figures in the past, she hasn't openly discussed her love life in interviews or public statements.
However, what we do know is that from 2008 to 2010, she was in a relationship with actor Javier Pereira. In the following year, she began dating Miquel Angel Silvestre, and their relationship lasted until 2014, after which Blanca briefly dated Spanish musician, Dani Martin.
She was next in a relationship with actor Jose Bosqued – this love story began in 2015 and finished in 2017. In the following year, she dated Mario Casas, but the two called it quits after a few months.
In 2019, Blanca began a relationship with her co-star from "El Verano Que Vivimos", Javier Ray, and as of August 2023, the couple is still together.
Appearance
Blanca was twice named the Most Searched Performer on the Internet by Fotogramas, in 2011 and '14. In 2012, she was voted The Best Dressed Celebrity at the 26th Goya Awards, and the same year, she was named the Woman of the Year by GQ magazine.
She is known for her long, dark brown hair and hazel eyes; Blanca is 5ft 4ins (1.62m) tall and weighs around 125lbs (56kgs), with vital statistics of 33-25-35.
Net worth
According to critics, Blanca's career continues to flourish. She remains a prominent figure in the Spanish entertainment industry, and her future projects are highly anticipated by fans and critics alike. Given her talent and versatility, according to many, it's likely that she will continue to excel in both film and television.
So far, thanks to her talent, Blanca has earned decent wealth. Reportedly, as of August 2023, her net worth has been estimated at over $5 million.