Who is Brian Shaw?
How strong are you? Well, Brian is definitely stronger than you, unless you have already beaten him in some competition; he is a professional strongman competitor, and the winner of four World's Strongest Man competitions, 2011, 2013, 2015 and 2016. He is also the first man to win the Arnold Strongman Classic and the World's Strongest Man competitions in the same year.
Just a simple reminder that article is created and owned only by biographytribune.com. Article cannot be re-published in any other pages or documents. Copyright is protected by DMCA. All found copies will be reported.
Original source: https://biographytribune.com/brian-shaw-strongman-wiki-biography-wife-net-worth-facts/
So, do you want to find out more about Brian Shaw, from his childhood years to most recent career endeavors, including his personal life as well? If yes, then stay with us for the length of the article, as we introduce you to this prominent strongman.
Brian Shaw Wiki: Age, Childhood, and Education
Brian Shaw was born on the 26th February 1982, in Fort Lupton, Colorado USA; he is the son of Jay Shaw and his wife Bonnie. He went to Fort Lupton High School, during which time he played basketball, and was a rather successful player.
Following his matriculation, Brian enrolled at Otero Junior College, located in La Junta, Colorado. While there, he was coached in basketball by Bob Austin, and became one of the best players in the team. His next stop was Black Hills State University, in Spearfish, South Dakota, which he enrolled on a full basketball scholarship. He continued to dominate the court, and in parallel was focused on his education, graduating with a degree in wellness management.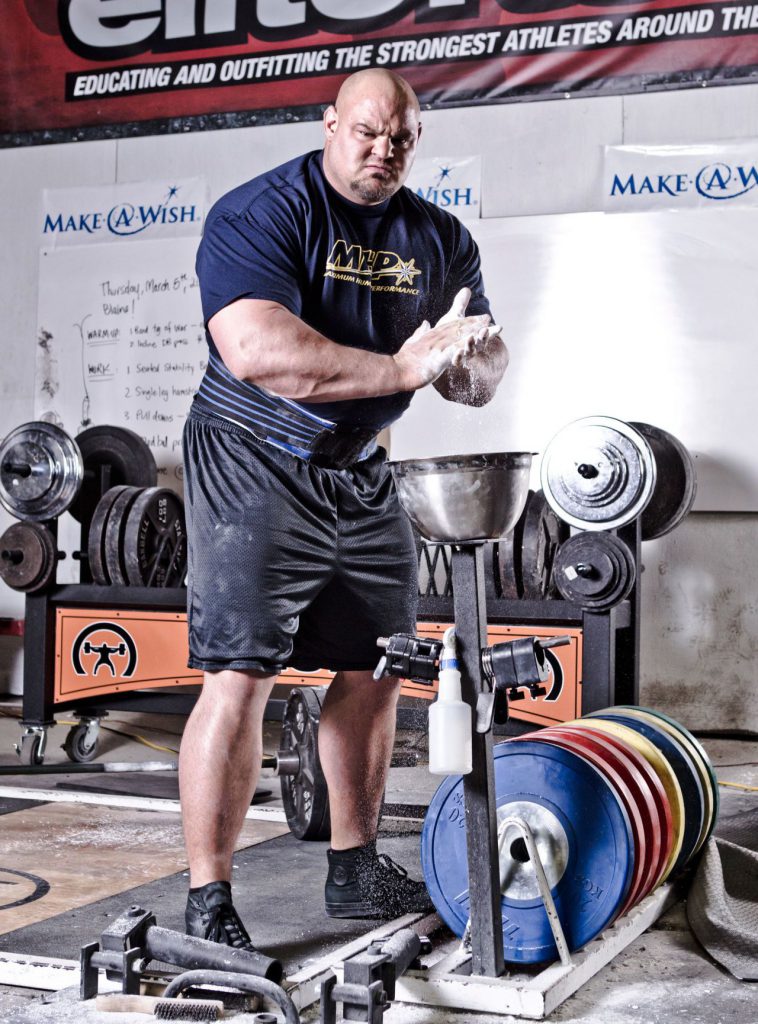 During his college years his passion was weights, and he called the weight room his own sanctuary. Thanks to his hard work, he was able to build up strength, which encouraged him to start competing in strongman events.
Career Beginnings
Brian's career started in 2005, when without any professional preparation, he entered the Denver Strongest Man contest in October that year. He was eventually named victorious and a few months later became a professional. His first competition was North America's Strongest Man event in 2007, finishing second placed.
His first World's Strongest Man competition was in 2008, but he had no major result, which changed in 2009 when he finished third.
Rise to Prominence
Gradually Brian was becoming better and better, and he crowned his improvement in 2011, by winning World's Strongest Man and Arnold Strongman Classic. He has won World Strongest Man championship three more times, in 2013, 2015, and 2016, while in 2019 he was only sixth, which is his worst placement.
He won Arnold Strongman Classic in 2015 and 2017 as well, and by doing so, he became the first man to have won the World Strongest Man championship and Arnold Strongman Classic in the same calendar year.
To speak further of Brian's success, in the Strongman Super Series, he won four competitions in 2009 and 2010, including the Los Angeles, Gothenburg, Viking Power Challenge, and Swedish Grand Prix.
Brian Shaw Records
Since Brian started his career he has been improving, and has set several personal records; his bench press in 525lb or 238kg, then tire deadlift is set at 1,256lb or 570kg, squat at 903lb or 410kg, and deadlift at 1,025lb or 465kg, among numerous other, which only increased his popularity.
Brian Shaw Net Worth
Since launching his career, Brian has become a dominant person in the strongman competitions, and his success has increased his wealth to a large degree. So, have you ever wondered how rich Brian Shaw is, as of mid- 2019? According to authoritative sources, it has been estimated that Shaw's net worth is over $1 million, which is quite decent, don't you agree? Undoubtedly, his wealth will increase in the upcoming years, assuming that he successfully continues his career.
Brian Shaw Personal Life, Dating, Marriage, Wife, Children
What do you know about Brian's personal life? Well, this star strongman isn't very open when it comes to sharing private details, but we have still managed to discover some interesting facts about Brian. Well, he is a married man and his wife's name is Keri; the two married in 2015 and they have two children together, both sons.
Brian Shaw Internet Fame
Over the years, Brian has become an internet sensation, and has over a million fans in total on social media platforms. His official Instagram page has more than 940,000 followers, with whom he has shared his most recent career endeavors, including gym routines, but also events from his personal life, among other posts.
Excited to announce that I'm coming out with my Ebook, ShawStrength: Go from Good to Great. Early 2015! pic.twitter.com/qFqGS24DKm

— Brian Shaw (@shawstrength) October 21, 2014
He is also quite active on Facebook, with over 160,000 followers, and has used his popularity to promote his career. You can find Brian on Twitter as well, on which he has just over 20,000 loyal fans.
So, if you aren't already a fan of this prominent strongman competitor, then this is a perfect opportunity for you to become one, just skip over to his official pages, and see what he is up to next, both personally and professionally.