• Bunny Ayumi is a popular cosplayer, model, and Instagram star.
• She fell in love with cosplay and anime at a young age and attended her first cosplay event in high school.
• She has written her own short comic book and sells her own merchandise online.
• Bunny is rumored to be in a relationship with Susu (swimsuitsuccubus) and holds an American nationality.
• Bunny's net worth is estimated to be over $100,000.
 
Bunny Ayumi Wiki Bio
Bunny Ayumi was born in Texas USA, on 4 September 1992, so under the zodiac sign of Virgo and holding American nationality – she is popular for being a cosplayer and for her Instagram account. Besides that, Bunny is also a popular model and has written her own short comic book.
https://www.instagram.com/p/BnfHeFXgwTZ/
Early life and education
Bunny was raised in Texas by her parents, but she never speaks of them, nor having any siblings either, which make sher fans believe that she is an only child.
Bunny fell in love with anime at a very young age, which kind of separated her from the other kids at school – she attended her first cosplay event during high school, immediately love that too. After it went really well, Bunny decided to do that for the rest of her life, and has so far almost never missed a cosplay event organized in her vicinity.
Bunny matriculated from a local high school in Texas, but then decided to leave college plans aside and focus on her modelling career.
Career of a cosplayer
Bunny's career began when she did cosplay for the first time. She was recognized by the cosplay society, but didn't start working as a model straight away – she launched her Instagram account, and began uploading her pictures onto it. Thanks to her beauty, her cosplay costumes, and her big bust, Bunny attracted a few modelling scouts, who invited her to do her first photoshoots. She has been a model ever since, and is currently signed with J-List and FAKKU. Some of the brands which she has posed for include Sleeque Mystique which is a swimwear brand, and Super Orange which is a clothing line.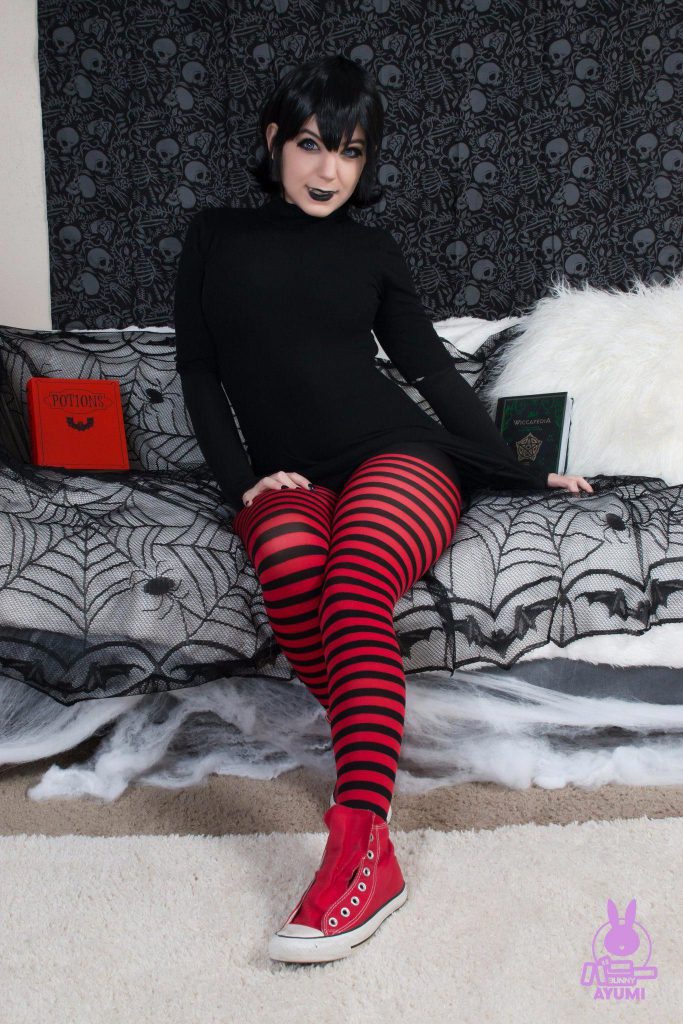 Besides being a cosplayer and a model, Bunny has made a name for herself on the internet, and is now selling her own merchandise – these include figurines created by IHazToys, stickers created by REIQ, and a body pillow designed by SLUGBOX. Besides that, Bunny came up with an idea for a short comic, which features herself and her partner SwimsuitSuccubus, and drawn by Erotibot.
Bunny also has a Patreon account which is associated with her career – on her account, she has more than 1,400 patrons which means she makes more than $7,000 per month thanks only to these people who pay her $5 or more every month just to see her pictures (no nudity included).
What is cosplay?
Cosplay was originally made in Japan in 1984 but people actually started cosplaying back in 1939 during the 1st World Science Fiction Convention held in New York City – people came dressed in somewhat futuristic costumes for the first time an event like that was held.
Cosplay did not become very popular until the 1990s – the number of people cosplaying was rising rapidly in Japan, and after it became extremely popular there, it started spreading through Europe and America. Today, cosplay events are being organized all around the world, and there are many websites offering advice, pictures, and details about upcoming events.
The word 'cosplay' was made of the words 'costume' and 'play', and the people doing cosplay are called cosplayers – they wear costumes of their favorite anime or video game characters. They can also dress as their favorite characters from movies, comic books, and mangas.
Personal life and relationship
Bunny is one of the most secretive people on the Internet as she hasn't shared almost anything with the public regarding her love life and her past or present boyfriends (or girlfriends). She is rumored to be a lesbian as she is very close to Susu, better known as swimsuitsuccubus online – on Susu's Instagram account, you will see 'dating bunny ayumi' written in her description. While some people think this is just for fun, others believe that their relationship is serious.
Judging by her and Susu's Instagram accounts, Bunny currently seems to be in a relationship with Susu, but she hasn't married, and doesn't have any kids.
A new J-List Snack Review Video with SwimsuitSuccubus is up on our Youtube Channel! ???https://youtu.be/0JhLKWAa0ow ✨Thank you daijoubeauphoto for the film/edit ✨

Posted by Bunny Ayumi on Friday, February 16, 2018
Other likes and interests
Bunny enjoys drinking tea – her favorite is Taro Milk Tea. She loves playing video games, especially the "Final Fantasy" franchise, and her favorite game amongst the ones so far released is "Final Fantasy 8". She likes flowers and is type of a girl who loves receiving them on her date – her favorite is sunflower. She has a hobby of collecting Wicket & Gizmo toys and figurines, and all furry science fiction creatures – she also collects anime figures. Bunny likes everything that has anything to do with Japan and has a special passion towards anime. Her favorite movies are created by Studio Ghibli, such as "Howl's Moving Castle", "Princess Mononoke", and "Nausicaa of the Valley of the Wind".
Appearance and net worth
Bunny is currently 26 years old. She has medium long brown hair and brown eyes but her height and weight are not known. Her vital statistics are 37-26-37, and she wears shoes size six.
According to authoritative sources, Bunny's current net worth is estimated to be over $100,000, and is steadily rising thanks to her modelling career.
https://twitter.com/BunnyAyu/status/1143004915113050112
Social media presence
Bunny is quite active on several popular social media platforms – she launched her Twitter account in August 2012 and has so far gathered nearly 350,000 followers and tweeted more than 3,100 times. Her Instagram account is followed by more than 600,000 people, while she has posted nearly 100 pictures onto it – she is running a Facebook page as well, which is currently followed by almost 140,000 fans.
Bunny also has a personal website on which you can read her short bio, buy her merchandise which was her main reason for running a website, check out her pictures in the gallery, and contact her if you have any questions or suggestions.