Who is Hermione Corfield?
Born on 19 December 1993, in London, England, under the fire sign of Sagittarius, Hermione Isla Conyngham Corfield is a 25-year-old British film and television actress. After making her acting debut in "50 Kisses" as Anna in the segment "Colton's Big Night", producers and directors began noticing this talented young actress. Since then, she has been one of Britain's brightest stars, with appearances in "Pride and Prejudice and Zombies", "Fallen", "Star Wars: The Last Jedi" and many more titles. Her calling card is versatility. Several critics have stated that she has the potential to be one of the best actresses of this generation.
Just a simple reminder that article is created and owned only by biographytribune.com. Article cannot be re-published in any other pages or documents. Copyright is protected by DMCA. All found copies will be reported.
Original source: https://biographytribune.com/hermione-corfield-star-wars-wiki-height-boyfriend-net-worth/
As the main reason, they point out her malleability, and the fact that she started acting relatively late in her life.
Early Life and Education: Growing Up in London
Hermione was raised in her birthplace by Richard Conyngham Corfield and Emma Willis. Her father comes from an esteemed family in Chatwall Hall, Shropshire. Emma, her mother, worked as a shirt designer in London's famous Jermyn Street, when she met her future husband. She apparently has two sisters- Isabella and Kai, whose occupations are still unknown.
As for her education, she first attended Downe House School in Cold Ash, Berkshire, from where she matriculated in 2011. An outstanding student, Hermoine took full advantage of the opportunity to go to one of the best boarding schools in the country.  Afterwards, Corfield decided to stay true to her passion and study English literature at University College, London, graduating with a Bachelor's degree in 2015, with a specialization in 18th and 19th century English novels. To further develop her acting skills, she took a method acting course at the famous Lee Strasberg Theatre and Film Institute in New York City.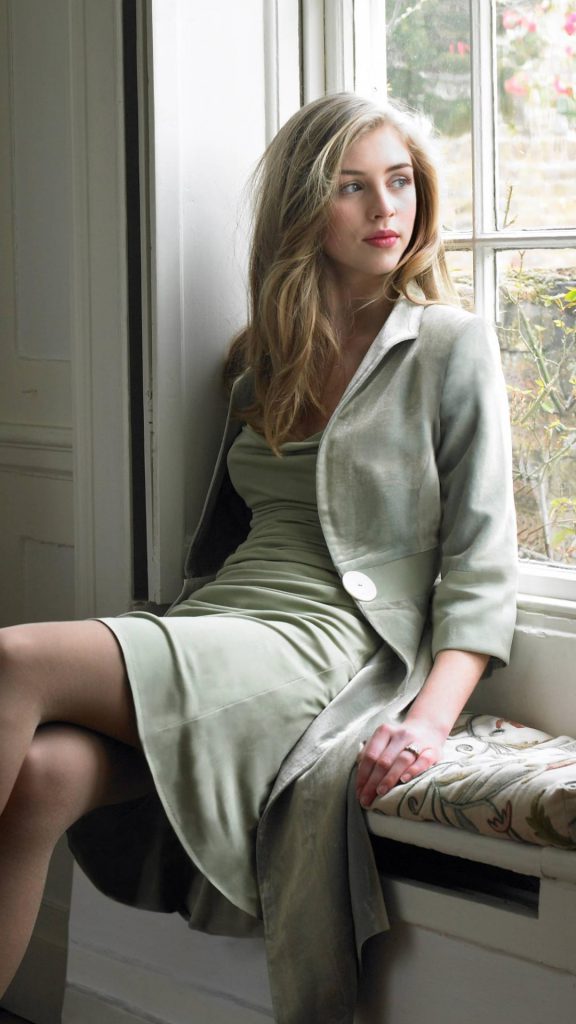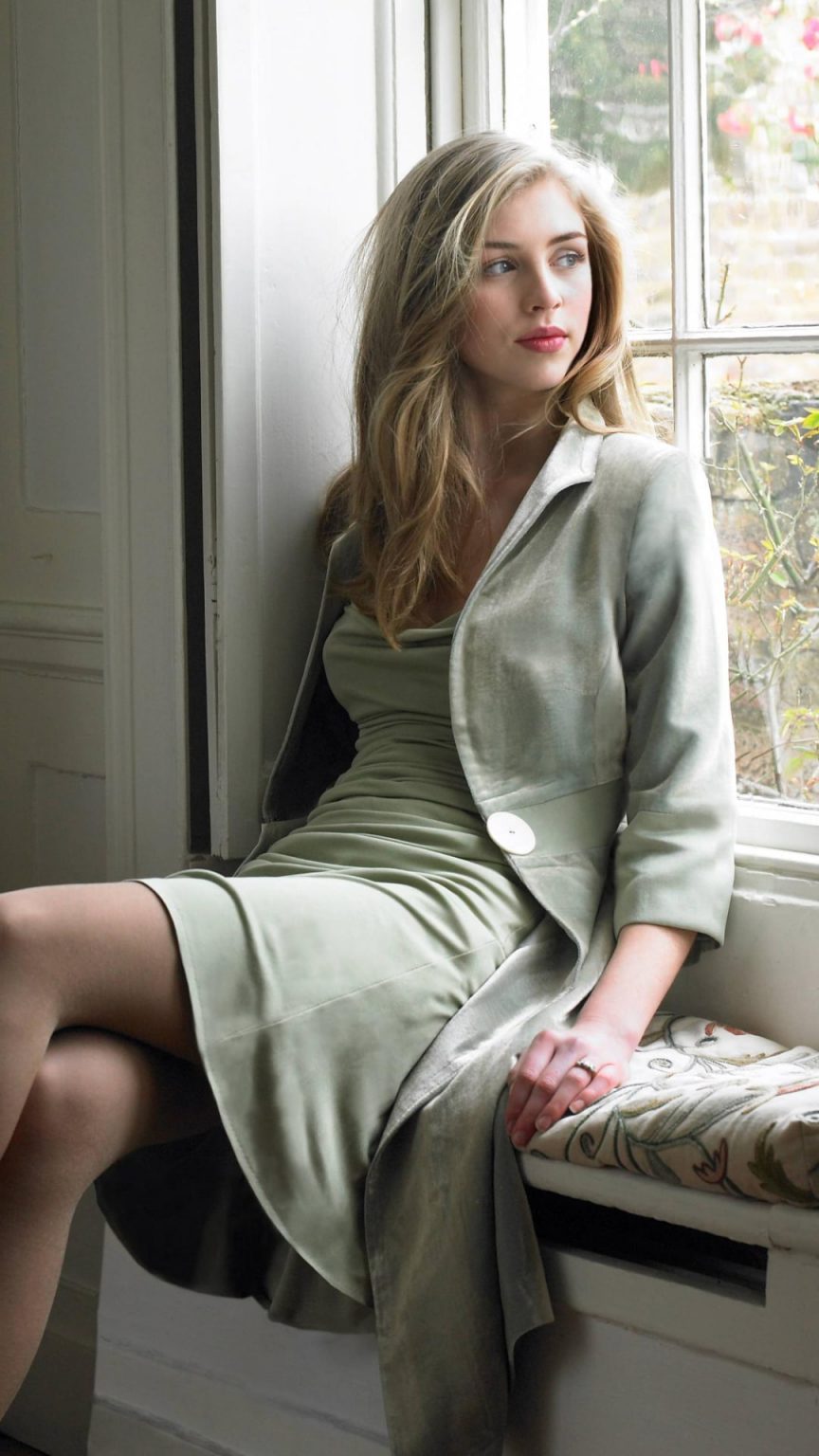 Career Beginnings: 50 Kisses, Mr. Holmes and More
This London-born actress never took any acting lessons as a child, which isn't at all common for today's movie stars. Before finishing her course at the Lee Strasberg Theatre and Film Institute, she was offered a part in an experimental movie called "50 Kisses". A collective work of 50 different directors, the title consists of 50 segments involving love, romance and even violence. Hermione was seen by Sebastian Solberg, who wanted to work with her in his short segment named "Colton's Big Night". Her next movie was a big one, as she appeared alongside Laura Linney and Ian McKellen in "Mr. Holmes", depicting the final years of Sherlock Holmes' life and his battle with dementia.
Working with McKellan greatly helped Hermione when it came to controlling her emotions and quickly getting into character. In 2015, she also assumed a small part in "Mission Impossible – Rogue Nation", during which she worked with Tom Cruise. In 2016, she had her first role in a series, as Cassie Watkins in "Endeavor". Not many actors are able to start their career on such a high note, which is yet another testament to Hermione's immense potential.
A True Star: Pride and Prejudice and Zombies, xXx – The Return of Xander Cage, Star Wars and More
What would happen if you added zombies to the plot of England's most acclaimed 19th century novel? You can find out in Burr Steers' "Pride and Prejudice and Zombies", based upon "Pride and Prejudice" by Jane Austen.
Hermione took on the role of Cassandra in this title, contributing greatly to the plotline; even though the movie was an ambitious endeavor, critics didn't have too many positive things to say about it. In late 2016, Corfield impressed once again, as Gabrielle Givens in "Fallen", a fantasy drama about a strange love between a girl and an angel. 2017 saw her appear as Emma Garland in eight episodes of "Halcyon", which was her first recurring role. Next, we could see her in "King Arthur: Legend of the Sword" as a siren, and sci-fi fans were delighted when they saw her take on the part of Tallie, an A-Wing pilot in "Star Wars: The Last Jedi".
Her most recent works include "Rust Creek", "Slaughterhouse Rulez" and "Born a King". Given the fact that she has several movies in production, it's safe to assume that 2020 is going to be a busy year for this young star.
Personal Life: Does Hermione Corfield Have a Boyfriend?
As for her romantic involvements, there are no credible sources or verified reports that are able to correctly describe this facet of her life. Hermione herself is a very private person and doesn't have a habit of revealing such information to the public. On numerous occasions, she was faced with inquiries from both fans and reporters, but hasn't provided a definite answer about the presence of a man in her life. Nothing is known about her early relationships, or her current status.
According to the available information, or the lack thereof, Corfield is single.
Body Measurements: How Tall Is Hermione Corfield?
5ft 9ins (175cm) tall
Weighs ~130lbs (59kgs)
Vital statistics of 35-25-35
Brown hair
Her eyes are blue
Net Worth: How Rich is Hermione Corfield?
Hermione Corfield has a net worth of $1 million, accumulated in just five years of acting, mostly due to her exceptional ability to choose the right role, as well as her versatility as an actress. Collaborating with legendary actors such as Ian McKellan, Tom Cruise and Mark Hamill has allowed her to fully display her acting capabilities and become a true star. If she continues to work hard and invest effort into every role, her net worth will surely rise in the near future.
Thank you @BritishVogue for making me your Vogue Darling #NewVogue pic.twitter.com/LIzKIK7Z6C

— Hermione Corfield (@MioneCorfield) December 10, 2017
Online Presence
Social media greatly aids movie promotion and raising awareness for important causes. Her Facebook page has just over 17,000 likes, and she's also immensely popular on Instagram and Twitter, with 120,000 and 20,000 followers, respectively.