• Charmaine Johnise is an American manager and reality television personality best known for her appearance in the show "Black Ink Crew: Chicago".
• She has a net worth estimated to be over $200,000.
• She works at the tattoo shop 9Mag in Chicago, which gained fame after being featured on reality television.
• She is engaged to Neek Bey and is active on social media.
• She is also a radio personality and has her own website to sell merchandise.
 
Who is Charmaine Johnise?
Charmaine Johnise was born on 21 February 1990, in Louisiana, USA, and is a manager as well as a reality television personality, best known for her appearance in the reality television show "Black Ink Crew: Chicago" as the manager of the Chicago tattoo shop 9Mag. Since her television debut, her fame online has increased significantly.
The Net Worth of Charmaine Johnise
How rich is Charmaine Johnise? As of mid-2019, sources estimate a net worth that is over $200,000, earned through a successful career on television. Her career in front of the camera has led her to numerous opportunities including more projects. As she continues her endeavors, it is expected that her wealth will also continue to increase.
Early Life and Tattoo Career
Very little is known about Charmaine's life prior to her rise to fame on television. There are no details revealed about her family, childhood, and education. It isn't known how she developed an interest towards the tattoo industry, but in 2013, she joined the tattoo shop called 9Mag. The shop is located in Chicago, and is known for its skilled tattoo artists along with collaborations with celebrities. She and the shop didn't really gain any mainstream fame until they were featured on television.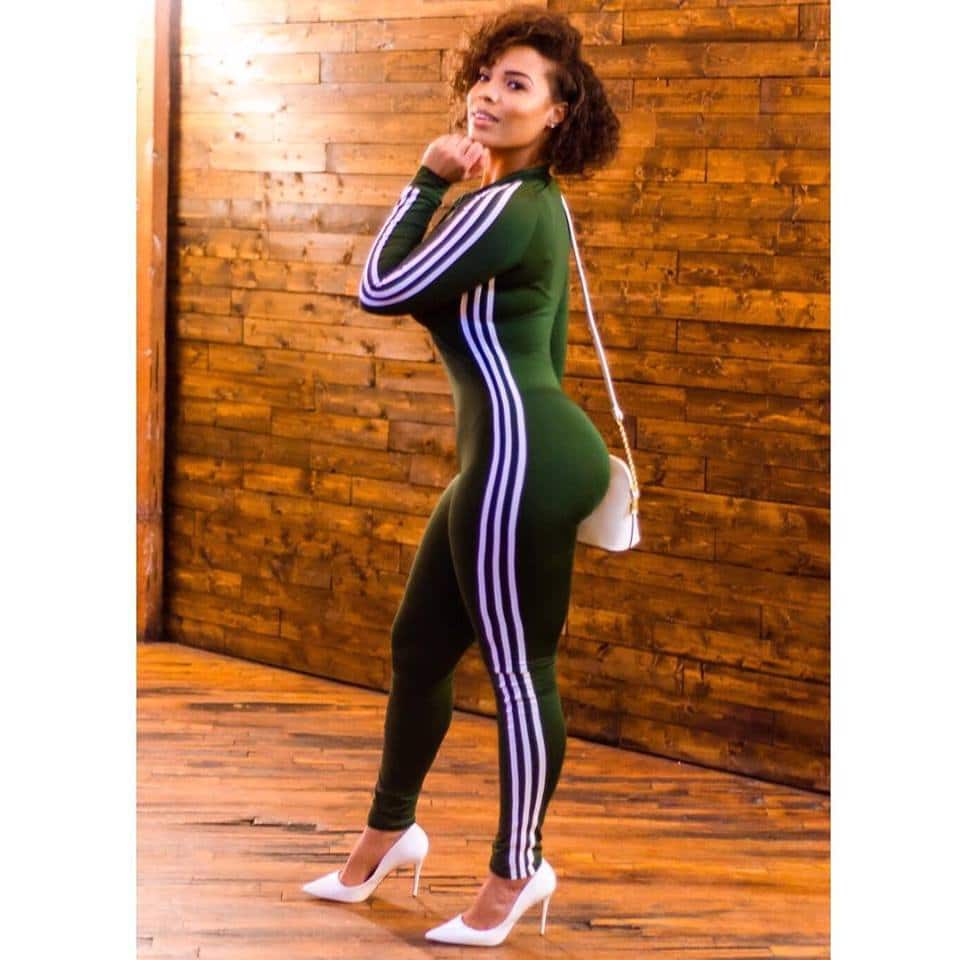 Their show would become a spin-off of "Black Ink Crew", a VH1 show which started airing in 2013 and focused on the African-American owned and operated tattoo shop in Harlem, New York City. The show followed the daily operations along with the events happening around the staff. The show included a lot of drama and it was highly successful. Two years later, Charmaine would become a part of the show, which was now entitled "Black Ink Crew: Chicago".
Black Ink Crew: Chicago
The spin-off show followed a similar format to the original, showcasing staff drama and daily operations in 9Mag. After airing in 2015, the show found enough success to continue running for at least five seasons, with no signs of stopping any time soon. The show uses the name Charmaine Walker for her, and she previously had a romantic fling with one of the employees of the shop Don Brumfield who is now married to another. Other cast members of the show include the owner Ryan Henry, tattoo artist Van Johnson and Phor Brumfield. Another tattoo artist who joined the show in its fourth season is Liliana "Lily" Barrios. There were other main cast members who have since left the show and the shop.
The show also features people involved in the life of the staff members, as recurring guests; her boyfriend named Neek Bey has appeared in the show since the third season. Other tattoo artists also recur, while other managers and assistants have appeared from time to time as guests. The show runs for at least 10 episodes per season, with the longest being the third season with 18 episodes. Charmaine's wealth has increased significantly thanks to the opportunity.
Recent Endeavors and Controversies
While she is busy working on the show annually, Charmaine also manages a lot of the shop's endeavors outside of the show. This mainly has to do with events featuring prominent tattoo artists from around the world visiting the shop. The shop also hosts parties which most of the staff attend, which are often held within Chicago. She has toured with the cast and crew, appearing in public events to promote the show.
I was thick as hell this season but I'm fine now lol pic.twitter.com/tI4K2V9ju7

— Charmaine Johnise (@charmainej_tv) August 17, 2017
While her fame has increased significantly thanks to the opportunities she's had, "Black Ink Crew: Chicago" has also been notorious for attracting controversy from time to time. One of their recent controversies occurred in 2019, when a man sued the production company along with four of the show's cast members for injuries he sustained while attending a party that was featured in the show. According to the victim, he was attacked by four of the cast members of the show without provocation after the production company gave them large amounts of alcoholic beverages.  He is seeking more than $50,000 from each of the cast members. This comes just after the previous season, when police had to be called to investigate property damage, after one of the cast members started shooting inside the 9Mag store with a gun.
Personal Life and Social Media
For her personal life, it is known that Johnise is engaged to Neek Bey, who has appeared throughout the reality show as a recurring guest. They announced their engagement some time in 2019, and it was filmed by the reality television cameras. He was previously romantically involved with cast member Don Brumfield, but they moved on from each other.
Similar to numerous reality television personalities, Charmaine is highly active online through accounts on social media, including on Twitter which has her posting to over 35,000 followers. She mainly posts about her day to day endeavors, while also promoting the show as well as her other projects. She has her own Facebook page which has over 11,000 followers, and promotes her show along with her radio work. She is a radio personality who is often featured on the radio station WGCI, and this connection to the music industry has also helped with her other endeavors. She has her own personal website too, which primarily serves as an e-commerce shop to sell her merchandise, items such as cookbooks and aprons.
Source:
IMDb
,
Wikipedia