Who is Chris O'Dowd?
Chris is an Irish actor and comedian, who gained widespread recognition for his role as Roy Trenneman in the British television series "The IT Crowd", for which he won an Irish Film & Television Academy (IFTA) award. Chris has also appeared in several successful films, including "Bridesmaids", "This Is 40", and "The Sapphires". In addition to his acting career, he has also written and produced television series, such as "Moone Boy", a semi-autobiographical comedy series that aired on Sky One.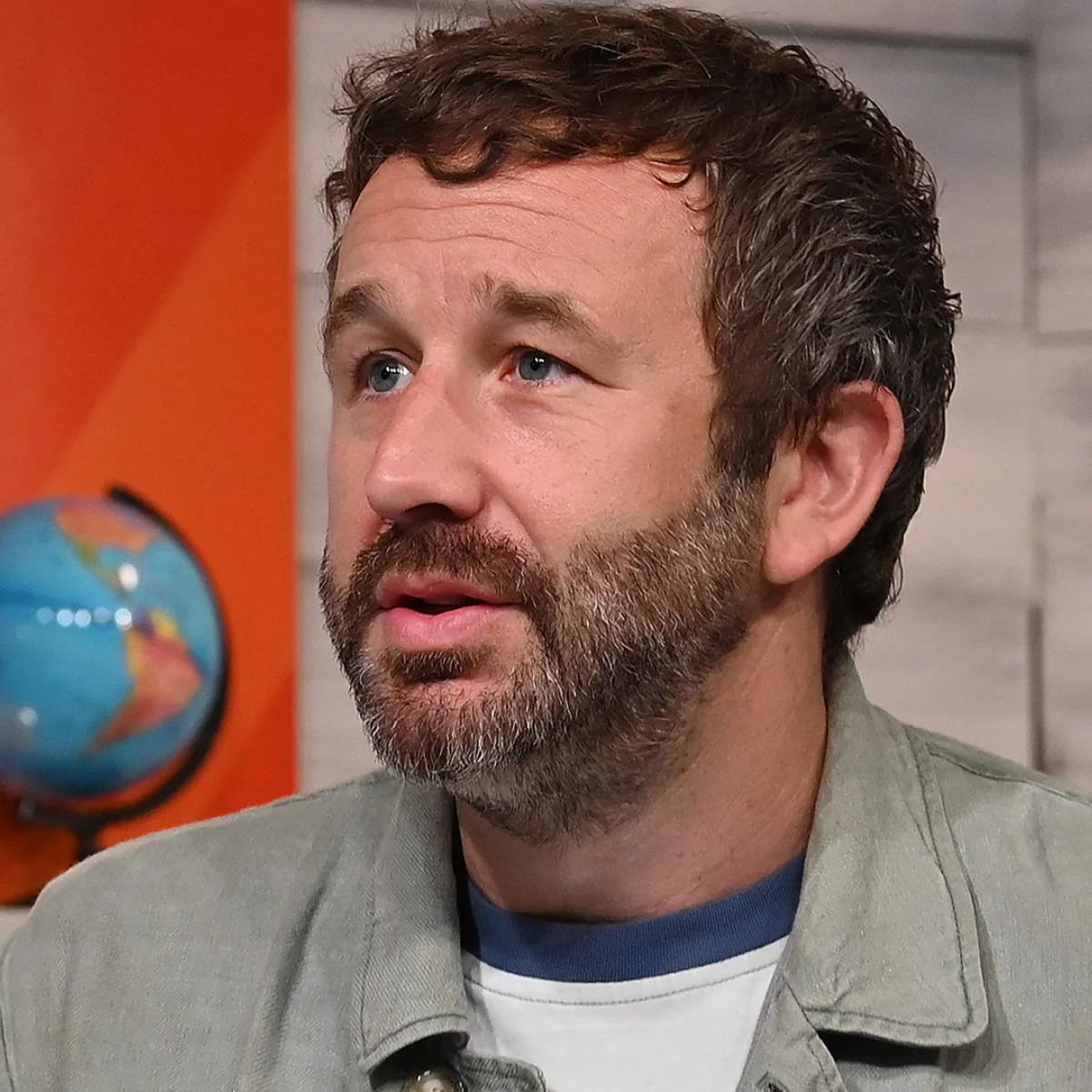 Early Life and Education
Chris was born on 9 October 1979, in Boyle, Ireland, to parents Sean and Denise O'Dowd and grew up in a Roman Catholic family with two older siblings, a brother named John, and a sister named Denise.
Chris attended the local primary and secondary schools in Boyle before moving to Dublin to pursue higher education. He enrolled at University College, Dublin (UCD), but didn't complete his studies there, instead moving to the UK and attending the London Academy of Music and Dramatic Art (LAMDA), where he honed his acting skills.
Roles in TV Series
Chris made his TV series debut in 2003, when he appeared in an episode of the British drama series "Red Cap". In the same year, he landed the recurring role as Brendan Davenport in "The Clinic", an Irish medical drama following the lives of doctors working at a private clinic in Dublin.
Chris's breakthrough role came in the British television series "The IT Crowd", in which he played the character Roy Trenneman, a socially awkward IT technician. Created by Graham Linehan, the series revolves around the three staff members of the IT department of the fictional Reynholm Industries. Chris's portrayal of Roy, who is known for his catchphrase 'Have you tried turning it off and on again?', earned him widespread recognition, and an IFTA award for Best Actor in a Lead Role Television. His performance was praised for its comedic timing and depth, making Roy one of the most beloved characters on the show. "The IT Crowd" ran for four seasons until 2013, and helped establish Chris as a talented actor and comedian.
In addition to acting, Chris also showcased his writing and producing skills in the semi-autobiographical comedy "Moone Boy" (2013-2013). The series, which aired on Sky One, is set in the late 1980s and early 1990s, and is based on Chris's own experiences growing up in Boyle, Ireland. Chris co-wrote the series with Nick Vincent Murphy, and also starred as Sean Murphy, the imaginary friend of the main character, Martin Moone, played by David Rawle. The series received critical acclaim and won several awards, including an International Emmy for Best Comedy.
Chris O'Dowd horsing around on set. RT @BigBoyler "I'm working with Tom Bennett on #FamilyTree. pic.twitter.com/b5OLbMn1"

— BBC Comedy (@bbccomedy) November 20, 2012
Also in 2013, Chris starred in the HBO mockumentary series "Family Tree", created by Christopher Guest and Jim Piddock. He played Tom Chadwick, a man who, after losing his job and his girlfriend, embarks on a journey to discover his family's history. The series follows Tom as he uncovers various quirky and humorous stories about his ancestors. Although the series was well-received by critics, it wasn't renewed for a second season due to low viewership.
In 2017, Chris took on a more dramatic role in the dark comedy series "Get Shorty", based on the 1990 novel of the same name by Elmore Leonard. He played the character of Miles Daly, a hitman who tries to leave his criminal past behind and become a movie producer. The series, which aired on Epix, received positive reviews from critics, and Chris's performance as Miles Daly was lauded for its complexity and dark humor. The show concluded in 2019.
More recently, in 2023, he starred in the first season of the sci-fi comedy drama "The Big Door Priz", playing the role of a man who discovers a destiny-predicting machine at a local grocery store.
In addition to his live-action TV roles, Chris has lent his voice to a number of animated series' one of his earliest was in two episodes of the popular comedy "Family Guy" in 2011. From 2013 through 2014, he voiced Dr. Cockroach in the 3D animated series "Monsters vs. Aliens".
Since then, he's guest-appeared in two episodes of "The Simpsons" in 2021. Another notable voiceover role was of Flanny O-Lympic in Neflix's "Big Mouth" (2022), and in its spin-off "Human Resources" (2023).
Roles in Movies
Chris' first movie appearance was in the 2003 crime drama "Conspiracy of Silence", written and directed by John Deery. In the following year, he had a supporting role in the Oscar-nominated drama "Vera Drake", which starred Imelda Staunton as an abortionist from the 1950s England.
Despite his earliest roles being in dramatic films, Chris truly found his niche in comedy. In 2008, he appeared alongside Simon Pegg, Megan Fox, and Kirsten Dunst in the biographical comedy "How to Lose Friends & Alienate People", based on the true story of a British writer who had trouble fitting into his new job at a renowned New York City publisher.
The first time ever I saw his face was in "Bridesmaids"! It was love at first sight! In which film/series did you see him for the very first time, and did you feel the same way?

Posted by Chris O'Dowd Fanatics on Friday, August 20, 2021
One of Chris's most notable film roles came in the 2011 hit comedy "Bridesmaids", directed by Paul Feig. He played the character of Officer Nathan Rhodes, a kind-hearted and charming police officer who becomes the love interest of the main character, Annie, played by Kristen Wiig. Chris's performance was praised by both critics and audiences alike, and the film was a commercial success, grossing over $288 million worldwide.
Chris collaborated with director Judd Apatow and actress Leslie Mann again in the 2012 comedy "This Is 40", a spin-off from the 2007 film "Knocked Up". In the movie, he played Ronnie, a friend of the main characters, Pete and Debbie, played by Paul Rudd and Leslie Mann. Although the film received mixed reviews from critics, Chris's performance was praised for its humor and authenticity.
Two years later, Chris starred alongside Brendan Gleeson in the award-winning mystery crime drama "Calvary", making a brief departure from his usual comedic roles.
In the same year, he took on a supporting role in the comedy drama "St. Vincent", directed by Theodore Melfi, playing the character of Brother Geraghty, a Catholic priest who becomes a mentor to the main character, Vincent, played by Bill Murray. The film received positive reviews from critics, and Chris's performance was praised for its subtlety and warmth.
In 2016, he appeared in the dark fantasy film "Miss Peregrine's Home for Peculiar Children", directed by Tim Burton. The film, based on the 2011 novel of the same name by Ransom Riggs, received mixed reviews from critics but was a commercial success, grossing over $296 million worldwide.
Chris lent his voice in the 2017 Oscar-nominated animated drama "Loving Vincent", which tells the life story of Vincent Van Gogh through the use of hand painted animation which emulates his artistic style.
In 2021, he starred opposite Meslissa McCarthy in the comedy-drama "The Starling", written by Matt Harris and directed by Theodore Melfi.
Love Life and Relationships
Chris is married to British writer and television presenter Dawn O'Porter. The couple met at Dawn's 30th birthday party in Los Angeles, and started dating shortly afterwards. They got engaged in December 2011, and tied the knot in a private ceremony in August 2012. Chris and Dawn have two sons, Art, born in January 2015, and Valentine in July 2017.
Hobbies and Interesting Facts
Chris is an avid supporter of various charitable organizations, and has participated in several fundraising events. He is particularly involved in charities that support cancer research and mental health awareness.
In addition to his acting career, Chris is also a talented writer, and has written articles for various publications, including The Guardian and The Irish Times.
Chris is a sports enthusiast and a supporter of the Irish rugby team and the Gaelic Athletic Association (GAA).
Despite having been raised Roman Catholic, Chris is an atheist, and believes that religion will become socially unacceptable in the future, in a similar manner to racism.
Net Worth
As of September 2023, Chris O'Dowd's net worth is estimated to be around $6 million. His earnings come from his work in television and film, as well as his writing and producing credits.