Julian McMahon is an Australian former model and actor, who has appeared in numerous TV series including "Profiler," "FBI: Most Wanted," and "Nip/Tuck."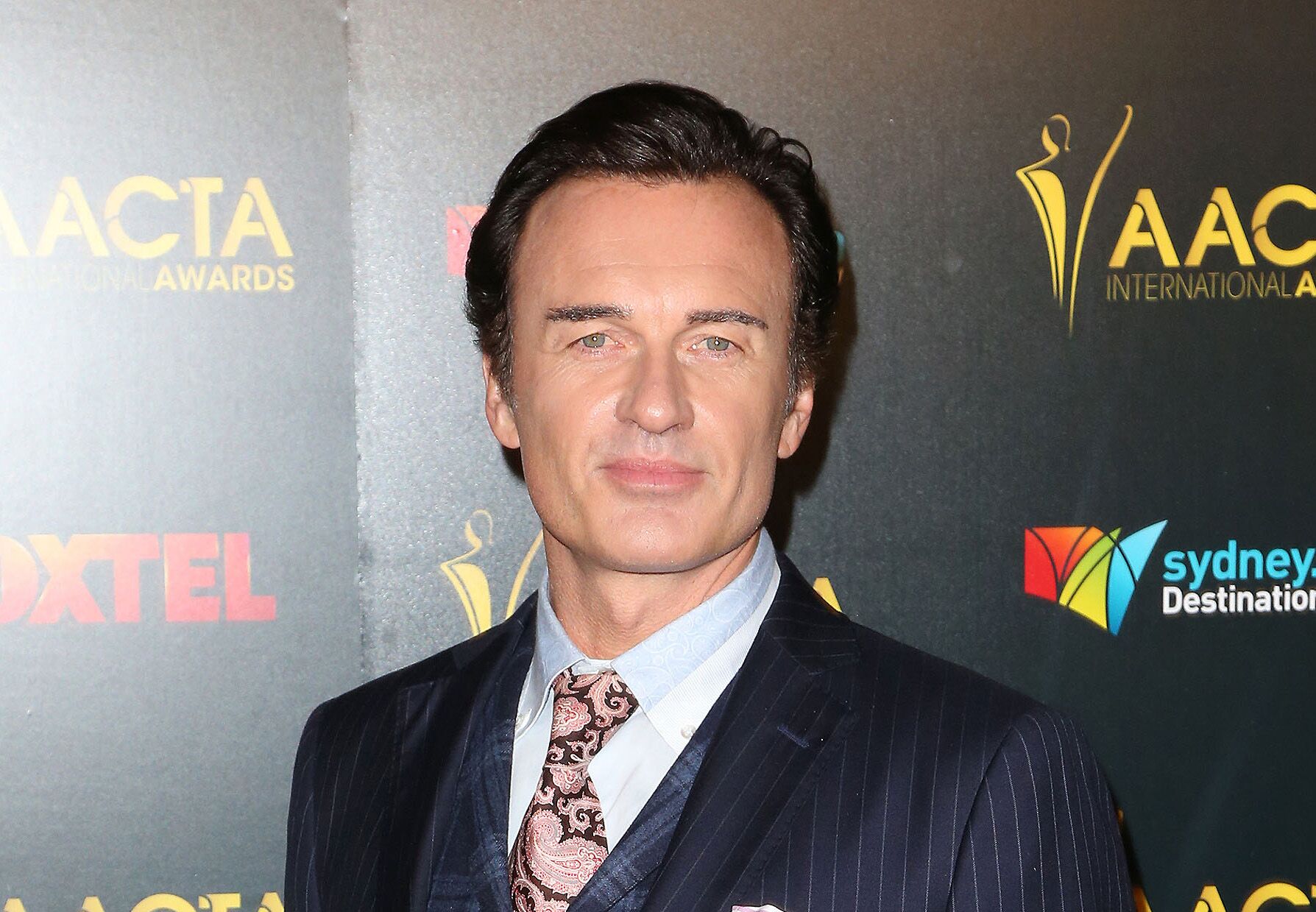 Age, Early Life, and Education Background
Julian Dana William McMahon is a native of Sydney, New South Wales, Australia, who was born under the Leo zodiac sign on 27 July 1968, which makes him 55 years old as of 2023. He is the only son of the late prominent Australian politician, Sir William McMahon, who was the 20th Prime Minister (PM) of Australia. His mother was the fashion icon, socialite, and philanthropist, Lady Sonia McMahon. The actor is of Irish and English ancestry. His older and younger sisters are Melinda and Deborah respectively. Julian grew up dreaming of becoming either a rugby player or an army cadet.
Julian was educated at Sydney Grammar School, which is a private boys-only day school – his dad attended the same school. He later joined the University of Sydney (USYD) to study Law and the University of Wollongong to study Economics. However, McMahon had no real interest in further education, and dropped out of both universities without graduating.
Interesting Facts
When he was two years old, McMahon's dad became the Prime Minister of Australia. He is considered one of the worst Australian Prime Ministers and served a one-year term.
Before he started his acting career, McMahon did various odd jobs such as selling ice cream and gardening.
In 2014, McMahon was named among the 50 Sexiest Men Alive by "People" magazine.
McMahon appeared alongside his ex-wife Minogue's older sister, Kylie Minogue, in the 2018 film "Swinging Safari." The film had an awkward kissing scene between McMahon and his former sister-in-law.
The Sydney native was considered for the iconic role of James Bond after Pierce Brosnan left the "James Bond" film franchise. However, the role was given to the English-American actor, Daniel Craig.
Julian McMahon in Long Shot The Kevin Laue Storyhttps://t.co/eFU4WSx4pp pic.twitter.com/L5Dhfp2WK1

— Julian McMahon Ita (@JMMitalianforum) December 24, 2013
Career Beginnings and TV Appearance
After quitting his studies, McMahon began pursuing a modeling career, and found success in several fashion capitals including London, Milan, Paris, and New York City. The "Nip/Tuck" actor was in Europe when his father died on 31 March 1988 – he returned to his home country for his burial, and while there, he filmed various commercials for the clothing brand Levi Strauss $ Co., which helped him secure the main role in the Australian television soap opera "Home & Away" in 1990. In 1993, Julian was cast to star as Ian Rain in the NBC soap opera "Another World", then in 1996, he landed his career-defining role as Detective Jonn Grant in Cynthia Sanders' NBC Crime drama "Profiler," which revolves around the exploits of the FBI Violent Crimes Task Force (VCTF) criminal profiler, Dr. Sam Waters (Ally Walker), as she attempts to solve crimes around Atlanta, Georgia. McMahon appeared in the series for four years.
Between 2000 and 2003, McMahon starred as Cole Turner in the third, fourth, and fifth seasons of the fantasy drama, "Charmed" – he later made a guest appearance in the seventh season of the show in 2007. From 2003 to 2010, Julian starred as Christian Troy, a very confident but cocky man, who often gets into arguments with his best friend and business partner, Sean McNamara (Joely Richardson) over the morality of their work in the medical drama "Nip/Tuck." McMahon starred alongside Dylan Walsh, John Hensley, and Kelly Carlson, among others. Some of his following appearances were in "Full Circle" in 2013, the drama "Hunters" in 2016, and the comic sci-fi detective series "Dirk Gently's Holistic Detective Agency" in the same year.
In 2017 and 2018, McMahon landed the starring role of Jonah/Magistrate in the Hulu drama "Runaways." He later assumed the special guest role of Agent Jess LaCroix in the crime drama "FBI" from 2019 to 2021. Concurrently, he reprised the role of LaCroix in the crime drama "FBI: Most Wanted" from 2020 to 2022 and "FBI: International" in 2021. Julian announced that he would be leaving the former series after appearing in three seasons in January 2022. He told "Variety" magazine, 'Over the past few months, the producers of "FBI: Most Wanted" and I have had discussions about my departure from the show in favor of additional creative pursuits and the transition of my character Jess LaCroix.'
Film Appearances
McMahon made his film debut as Mick Dooley in the 1992 Australian-American comedy "Wet and Wild Summer!" He went on to appear in two more films in the 20th century. In the 2000s, he appeared in seven films including the superhero movie "Fantastic Four" in 2005 and its 2007 sequel, "Fantastic Four: Rise of the Silver Surfer." In 2010, McMahon shared the screen with Bruce Willis in the action comedy "RED" and some of his following appearances were in the 2011 crime horror "Faces of the Crowd," the 2018 comedy-drama "Swinging Safari," and the thriller "Monster Party" in the same year.
Award Nominations
McMahon has been nominated for eight awards as of August 2023. His praised performance in "Nip/Tuck" saw him receive nominations for Satellite in 2004 and Golden Globe in 2005 – he's a two-time recipient of the Saturn Award for Best Actor on Television for his performance in the same series in 2005 and 2006. His performance in "Fantastic Four: Rise of the Silver Surfer" brought him two Teen Choice Awards in 2007.
McMahon is active on Instagram (@julianmcmahonofficial) with around 93,000 followers.
Personal Life
McMahon is a married man. He tied the knot with his long-time friend, the Australian actress, Kelly Paniagua, in Lake Tahoe in 2014. Paniagua doubles as an author, and is known for her children's novel "Bedtime for Sarah Sullivan." She is good friends with McMahon's daughter, Madison McMahon. McMahon and Paniagua are fond of appearing together at red carpet events and were spotted at the "How to Train Your Dragon 2" premiere in Los Angeles. The couple hasn't welcomed any children together.
McMahon met the Australian singer, actress, and TV personality, Dannii Minogue (born Danielle Jane Minogue), on the set of the soap opera "Home and Away" in 1991. They dated for three years and eventually walked the aisle on 2 January 1994, but their marriage didn't last for long and culminated in a divorce in August 1995. Dannii previously claimed on BBC Radio 2 that her union with McMahon left her in serious financial problems because she financed the living cost of her husband, who was then working in America when she was in her early 20s. Minogue clarified that the main reason she divorced McMahon was because she had a negative relationship with his mother, Lady McMahon.
McMahon was also married to the American fashion model, actress, TV personality and game show host, Brooke E. Burns. Their union lasted for two years (1999-2001) and they welcomed a daughter named Madison Elizabeth McMahon (born in June 2000), who is currently a beach volleyball player. Burns is currently married to the American film director, Gavin O'Connor.
Height, Weight, and Physical Appearance
McMahon is of White ethnicity and has black hair and blue eyes. He's 6ft 2ins (1.88m) tall and weighs approximately 185lbs (84kgs). Some of his distinctive features include a dimpled smile and straight (unarched) eyebrows.
Net Worth
McMahon has accumulated his net worth from his successful acting career. His net worth is approximately $16 million as of 2023.