CJ So Cool's Wiki Bio
Cordero James Brady was born in Gary, Indiana USA, on 29 March 1989, so under the zodiac sign of Aries and holding American nationality – better known as CJ So Cool, he is popular for his YouTube channel, on which he mostly uploads funny reactions and prank videos.
Just a simple reminder that article is created and owned only by biographytribune.com. Article cannot be re-published in any other pages or documents. Copyright is protected by DMCA. All found copies will be reported.
Original source: https://biographytribune.com/cj-so-cools-wiki-bio-age-real-name-net-worth-girlfriend/
Early life and education
CJ has not spoken much about his early life or his family as he prefers to keep these matters to himself, however, the public managed to find out that his mother was a drug addict, while his father was in jail, where he eventually died – CJ and his siblings therefore spent their childhood with their great-grandmother on their mother's side. He has a younger brother named Jinx who is also a YouTuber, and has helped CJ to improve his videos as he has more experience than him, and has another brother who can be found on YouTube as well under his nickname CJ_on_32s – CJ has two other siblings but nothing is known about them. His interest in making videos was born while he was still attending high school, but it didn't initially work out for him.
After he matriculated from Theodore Roosevelt High School in Gary, he enrolled at the Purdue University, Calumet to study criminology, but quit after the first semester and joined the US Navy – he was in the Navy for two years which he spent in the Presidential Guard, and was then honorably discharged. After that, CJ decided to focus on his YouTube career.
Career of a YouTuber
CJ's channel was launched during his high school years, but this cannot be considered as the beginning of his career because it didn't work out – the channel was viewed less than 35,000 times and had few subscriptions. Before he finally gained recognition, CJ worked numerous jobs, mostly in summer, such as being a blackjack dealer, poker dealer, and a casino craps dealer.
The real start of CJ's career was in 2014, when his younger brother started helping him with his videos. He showed CJ what to do and how to do it, he improved his content on the channel, made the quality of his videos better, and encouraged him to begin making funny videos such as "Try not to laugh" videos, prank videos, and other funny types of videos. During this time, CJ rarely worked alone as he collaborated with his brother and a female YouTuber called Royalty, who he was later going to marry.
Soon after he gained recognition, CJ began making his own vlogger videos and was uploading them on a weekly basis – this has helped the YouTuber gain even more popularity. Some of his currently most popular videos include "Surprising My Family With A Mega Mansion", "I Pushed You Kid April Fools Prank", and "The First Day Of School".
Personal life and relationships
CJ is trying to keep most of his personal matters to himself. He is married to Royalty, another YouTuber – the two were dating for years before deciding to exchange their wedding vows. While Royalty has three kids from her former marriage, she also has a daughter with CJ named Camari. Although people think that CJ is not very fond of his stepchildren, his other half Royalty stated that this is not true, and that he loves them as much as he loves his own daughter.
Controversies surrounding CJ
There are a couple of things which CJ's fans don't like about him. Sometime in 2016, CJ uploaded a video in which he put laxatives in ice creams and gave them to his stepchildren, and then laughed at them having diarrhea and being in pain. People criticized CJ very heavily, and claimed that he was an insensitive person – after urging the YouTube management to take the video down, it was removed a couple of days after. People also signed a petition to completely remove CJ's channel from the platform, but that didn't happen.
CJ was also accused by other YouTubers of stealing their content, and even though some believe this to be true, he has done nothing to change what he is doing and he's said to still be stealing other people's ideas and using them for his own videos.
CJ's YouTube channel was also once hacked, but thanks to his and YouTube's quick reactions, everything turned out to be okay, and his channel was returned to him.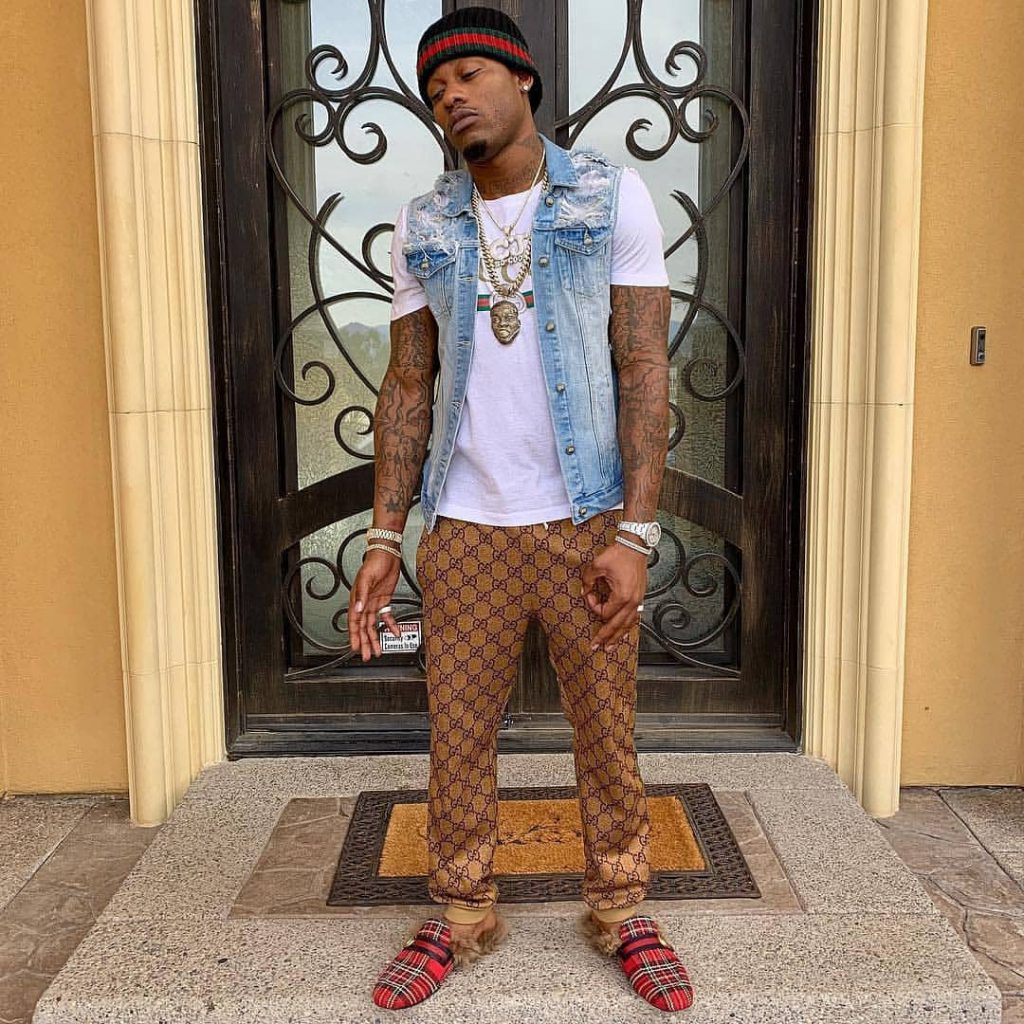 Gaining popularity again
CJ lost many subscribers after the video he made with laxatives. After he realized the mistake he had made, he decided to focus on his vlogging and challenge videos, and never did anything again similar to the video which was removed.
He is still watched and subscribed to by many people who are mostly teenagers, and after he uploaded a video of himself giving food to homeless people, it straightened the intensity which was between him and the people who hated him for putting laxatives in his stepchildren's ice creams. His channel currently counts nearly seven million subscribers and almost 1.4 billion views of all his videos combined.
Other likes and interests
There are currently only three things in CJ's life which he is interested in – one of these is YouTube and he has stated how he is completely addicted to it and that it is ruining his life. His other interest is sneakers and shoes, to which CJ is also addicted – he is known to have an entire wardrobe full of only these. The third thing he is passionate about is his wife, and he spends most of his free time with her and their four children.
Something which not a lot of people know about is that CJ is also a rapper – he was dreaming about making rap songs since he was a kid, and after he became popular on YouTube decided to give it a shot. He has so far released songs such as "Memories", "Salty", and "Fuego" together with his wife Royalty – his "Fuego" song has been listened to more than four million times so far, while "Salty" was viewed more than 15 million times in the first seven months after its release.
SOMEBODY STOLE MY CAR SO I BOUGHT A NEW CAR PRANK: https://t.co/zvvfjFzhed via @YouTube

— CJ SO COOL (@cjsocool1) January 30, 2019
Appearance and net worth
CJ is currently 30 years old. He has short black hair and black eyes, is 6ft (1.83m) tall and weighs around 163lb (74kg). He is a big fan of tattoos and considers himself to be a 'tattoo freak' – he has a large part of his body covered in tattoos.
According to authoritative sources, CJ's current net worth is estimated to be over $3 million, and is rising each day thanks to the number of subscribers on his YouTube channel. He is also making money by selling his own merchandise, and releasing rap songs.
Social media presence
CJ is quite active on other social media platforms rather than just on YouTube – he launched his Twitter account in December 2009 and has so far gathered nearly 140,000 followers and tweeted over 21,000 times. His Instagram account is followed by nearly three million people while he has posted over 2,300 pictures on it – he has a Facebook page as well which is followed by nearly 10,000 fans. CJ has over 22,000 monthly listeners to his Spotify account, while his SoundCloud account is followed by over 18,000 people.