Who is Ana Brenda Contreras?
Mexican actress, model and businesswoman Ana Brenda Contreras Perez was born in McAllen, Texas USA, on 24 December 1986, making Capricorn her zodiac sign. She has 24 acting credits, and is perhaps still known best for starring as Violeta Madrigal in all 140 episodes of the popular romantic series "Juro Que te Amo", which also starred Jose Ron and Patricia Navidad, and follows Violeta and her family who've begun losing respect in their city now that her father has died.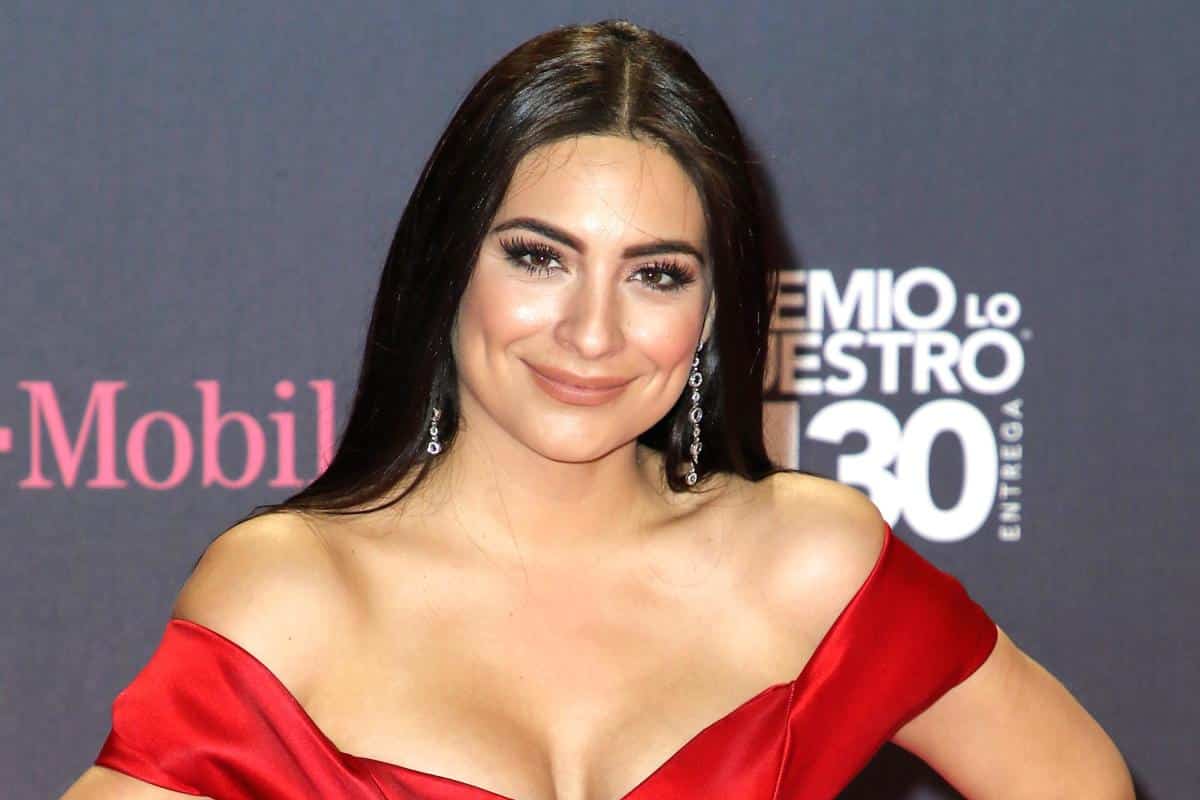 Education and early life
Ana was raised in Rio Bravo, Tamaulipas, Mexico alongside her brother Beto Contreras, by their father Efrain Contreras Puente and mother Blanca Perez; Ana spoke both Spanish and English at home.
She became interesting in acting and dancing while still attending a local elementary school; Ana progressed to high school in 2001 and in the following year transferred to a school in Mexico City, as she was cast to star in the reality show "Pop Stars". She was a member of the music group T'detila and with them released an album; the year 2003 saw Ana hone her acting skills at Centro de Educacion Artistica.
She matriculated in 2005 and then began pursuing acting rather than a college degree.
Roles in TV series
Ana's debut TV series role was starring as Juana 'Juanita' Sanchez in 152 episodes of the 2005 romantic drama "Barrera de Amor", which also starred Yadhira Carrillo and Sergio Reynoso, and follows a middle-aged woman who's fallen for an older man.
The year 2006 saw Ana play Claudia in four episodes of the romantic drama "Duel of Passions", and she played Marcela Garrido in the 2009 episode "Las Garrido, Codiciosas" of the crime drama "Mujeres Asesinas". Also in 2009, she starred as Maura Albarran in all 95 episodes of the romantic drama "Sortilegio", which also starred David Zepeda and Jacqueline Bracamontes, and follows Alejandro who's lost his memory, and has now learned that he's married to poor and innocent girl Maria Jose.
Some of Ana's following roles were playing Aurora Alcazar in 146 episodes of the 2011 romantic drama "Teresa", Ana Paula Carmona in 167 episodes of the 2012 romantic drama "The One Who Couldn't Love", and Maricruz in 162 episodes of the 2013 romantic drama "Corazon Indomable".
A mi en todas en la que a participado pero en especial como Aurora en Teresa una joven dulce, tierna y tenaz.

— ოelισσα (@titi22i) December 20, 2017
The year 2015 saw her star as Veronica in 118 episodes of the drama "Lo Imperdonable", which also starred Grettell Valdez and Ivan Sanchez, and follows a group of people as they're seeking vengeance.
Ana's also known for portraying Alejandra Ponce in 129 episodes of the 2018 drama "Por Amar Sin Ley", which starred David Zepeda and Jose Maria Torre, and follows the lives of several successful lawyers; the series was nominated for 12 awards.
Some of her most recent TV series roles have been in 10 episodes of the action "Batman Desenterrado", 10 episodes of the thriller "Toda la Sangre" and the pilot episode of the drama "The Count: Love and Honor", all released in 2022.
Roles in movies
Ana's debut film role was playing Bibi in the 2008 comedy "Divina Confusion", which starred Jesus Ochoa and Diana Bracho, and was directed by Salvador Garcini; it follows Greek Olympian gods who've begun living in Mexico City.
The year 2009 saw Ana play Invitada 2 in the fantasy "Cabeza de Buda", as well as Isabel in the short drama "Sombra de Luna". In 2014, she portrayed Mariana Arredondo in the musical comedy "Volando Bajo", which starred Gerardo Taracena and Maria Elisa Camargo, and was written and directed by Beto Gomez. It follows the lives of several former music stars.
In 2017, Ana portrayed the lead character Esperanza Medina in the popular romantic comedy "El Que Busca, Encuentra", which also starred Claudio Lafarga and Esmeralda Pimentel, and was directed by Pitipol Ybarra; it follows two people who believe in destiny and true love, and the film was nominated for two awards.
Ana's appeared in only two other movies: the 2019 short family drama "Wingbeat" and the 2022 fantasy comedy "A Not So Merry Christmas".
Other credits
Ana directed the 2019 short movie "Wingbeat".
She was featured in a 2006 episode of the talk-show "Otro Rollo Con: Adal Ramones" and the 2022 documentary film "13:14. The Challenge of Helping".
Awards and nominations
Ana was nominated for a 2018 Mexican Cinema Journalists Award for Best Actress, for her performance in "El Que Busca, Encuentra".
Love life and relationships
Ana rarely speaks about her love life in public, and we know only about a single man whom she's been with.
On 28 February 2013 (some sources state on 4 April 2013), Ana married Mexican matador Alejandro Hank Amaya; the two were apparently unhappy together, as Ana told the press on 14 May 2014 that she had separated from Alejandro and had filed for divorce.
It's believed that Ana's today in a long-term relationship with a non-celebrity Mexican man, and that they've also recently become engaged, but this is yet to be confirmed by her.
Ana seems to be unattached as of August 2023, was once married to Alejandro Hank Amaya and doesn't have children.
Interesting facts and hobbies
Ana's today splitting her time between Los Angeles, California and Mexico City.
Over eight million people are following her on Instagram today, and she's posted close to 1,500 pictures and videos onto the network; most of Ana's content shows her wearing her new clothes, as well as travelling around the states and shooting for her TV series.
She was recently featured on the cover page of the magazine "Quien".
Ana's a huge lover of dogs, but doesn't have a pet because she lacks time to take proper care of it.
One of Ana's favorite actresses is Angelina Jolie, and some of her favorite movies include "Original Sin", "Eternals" and "Lara Croft: Tomb Raider".
Height, eyes and wealth
Ana's age is 36. She has brown hair and eyes, is 5ft 4ins (1.64m) tall and weighs around 115lbs (53kgs).
Ana's net worth's been estimated at over $10 million, as of August 2023.