• Diandra Luker is an American film producer, ex-wife of Michael Douglas
• Diandra was born in Mallorca, of American nationality and part-Austrian ancestry
• Michael Douglas is an American actor, with two Academy Awards, several Golden Globe Awards, and BAFTA and Primetime Emmy nominations
• Diandra and Michael were married from 1977-1995 and have a son, Cameron, who is also an actor
• Diandra has a net worth of over $50 million, primarily from her divorce settlement with Michael Douglas
 
Diandra Luker is an American film producer,
recognized
particularly for her work on the TV series "American Masters", as well as on the drama movie "Broken Lines" (2008). However, she is probably as well known as an ex-wife of the multiple Oscar-winning American movie star Michael Douglas.
Early Life, Childhood and Education
Diandra M. Luker was born under the zodiac sign of Sagittarius on the 30th November 1955, on the Spanish island of Mallorca – her father was the US ambassador to Spain – so is of American nationality, white ethnicity, and of part-Austrian ancestry from her father's side. She spent the majority of her childhood on Mallorca.
Before returning to the USA and enrolling at Georgetown University's The Edmund A. Walsh School of Foreign Service in Washington D.C., Diandra attended several boarding schools in Spain, as well as in Switzerland. However, she abandoned her college studies in 1977, and married Michael Douglas.
About Michel Douglas
He was born on the 25th September 1944, in New Brunswick, New Jersey, the elder son of renowned American actors Diana Dill and Kirk Douglas. Besides American nationality and white ethnicity, he is also of part-Jewish ancestry.
Michael attended Allen-Stevenson School before going to Choate Rosemary Hall, after which he enrolled at the University of California, Santa Barbara, from which he graduated with Bachelor of Arts degree majoring in Drama. His career in the movie-making industry is abundant with accolades, such as two Academy Awards, for his production effort on the 1975 comedy drama film "One Flew Over the Cuckoo's Nest", and for Best Actor in a Leading Role in "Wall Street" (1987) for which he also earned a Golden Globe Award.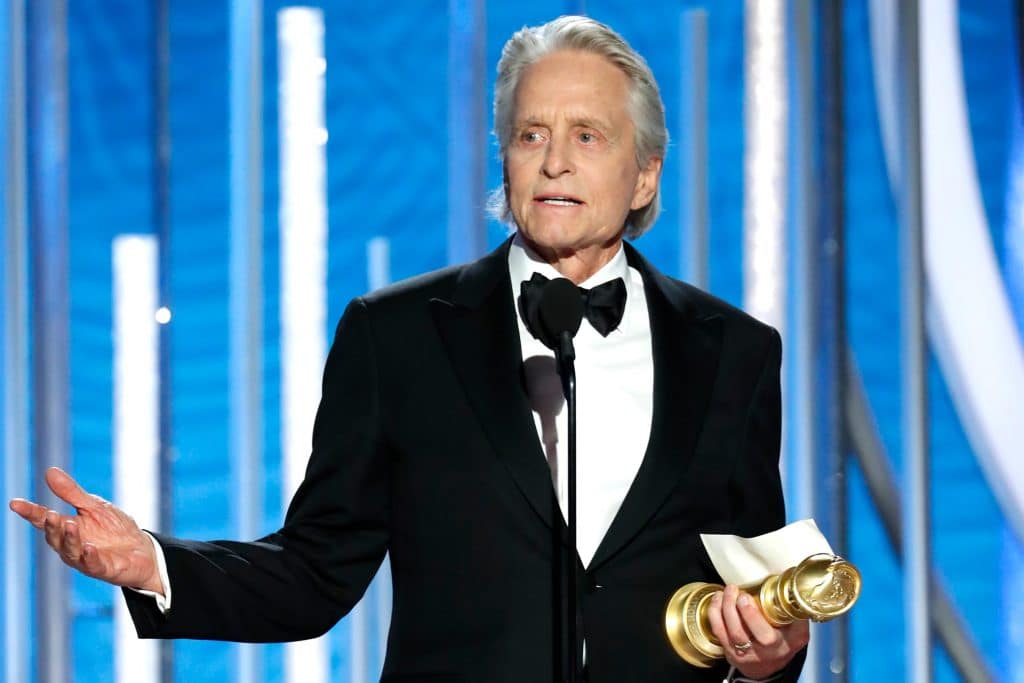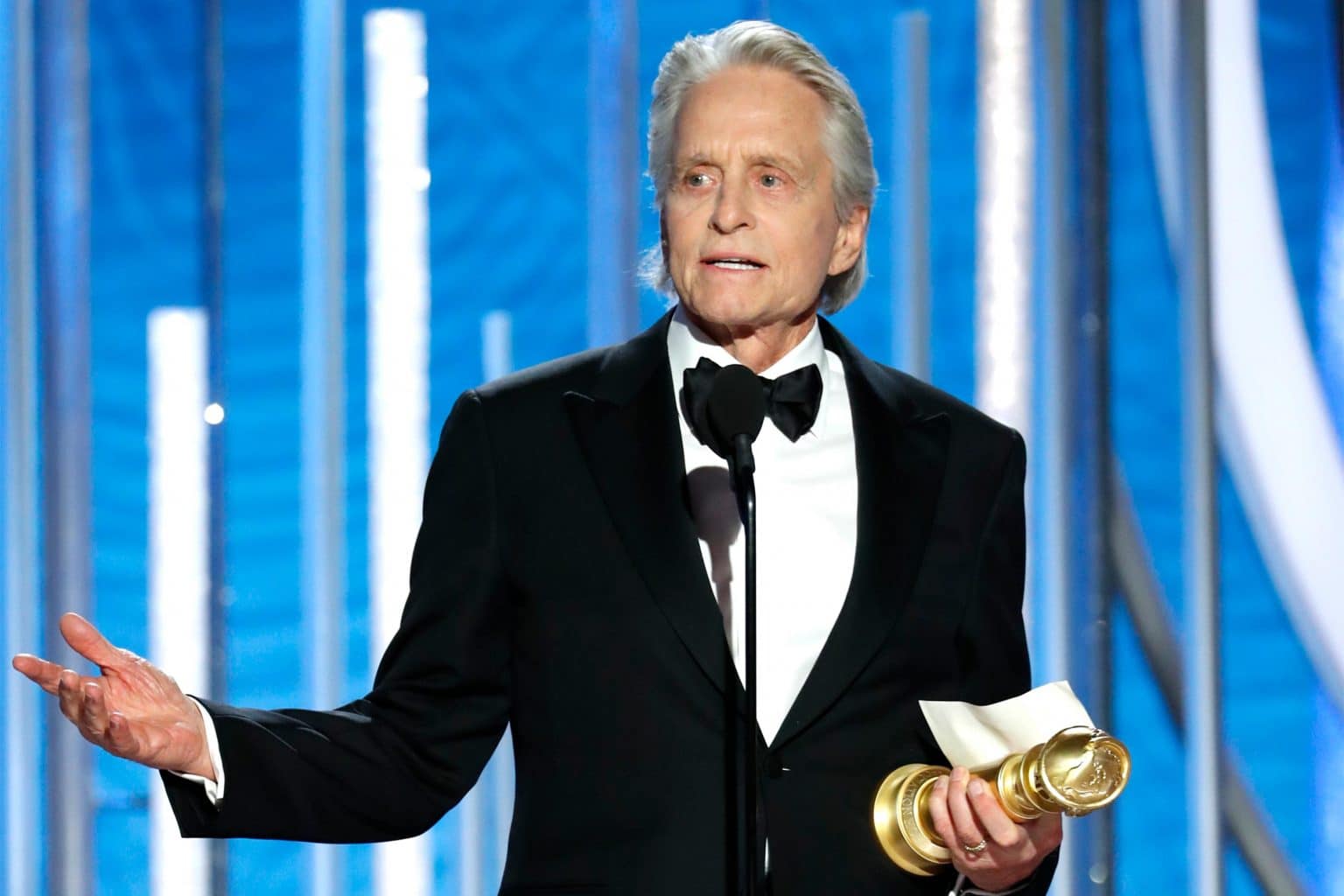 He has also been honored with two more Golden Globes for his appearance in the 2013 drama movie "Behind the Candelabra", and for starring in the TV mini-series "The Kominsky Method" in 2018. Some other accomplishments include nominations for BAFTA, Primetime Emmy as well as several other Golden Globes awards, while Douglas's most memorable on-camera appearances include movies "Romancing the Stone" (1984), "The Jewel of the Nile" (1985) and "Fatal Attraction" (1987).
Diandra's Marriage with Douglas
The 19-year-old Diandra first met 32-year-old Douglas in early 1977, at Jimmy Carter's US Presidential swearing-in ceremony, after which they began their relationship. After only two weeks of dating, Michael popped the question, and their wedding ceremony was held on the 20th March 1977. In December 1978 they were blessed with a son they named Cameron, who is also an actor, but known not only for starring in movies such as "Adam and Eve" (2005) and "Loaded" (2008) but also for his 7-year-long imprisonment for drug abuse offences.
After a decade of apparently happy marriage, the age difference began to take its toll as their fights became more frequent, so in 1995 Diandra filed for divorce. Although they separated subsequently, the divorce wasn't official 'til 2000, when Douglas was obliged to pay a total of $45 million as a divorce settlement. Despite her statements that she 'only ever took what she was owed', Diandra faced severe criticism from the media as well as Douglas' fans from whom she even received some hate mail.
Career
Some of Diandra's professional efforts include 'heavy involvement' with The Red Cross charity organization. Simultaneously, she was also a model for the Ford Modeling Agency, and collaborated with fashion industry's big names such as Carolina Herrera, Donna Karan and Oscar de la Renta.
To greater prominence, Diandra came in the late 1980s, when she was appointed a board member of  New York City's Metropolitan Museum of Art. This engagement later led her to dive into the movie-making production waters, as in 1991 she was the producer of the TV documentary series "American Masters".
In 1996 Diandra worked on the Primetime Emmy-nominated documentary series entitled "America's Music: The Roots of Country", which was followed by her working on the 1997 critically praised documentary movie "Off the Menu: The Last Days of Chasen's" as the executive producer. The real breakthrough in Diandra's career occurred in 2008, when as the executive producer, she worked on the drama movie "Broken Lines" featuring Olivia Williams, Paul Bettany and Dan Fredenburgh in the leading roles.
Personal Life
After divorcing Douglas, in 2000 Diandra began dating Zach Hampton Bacon III, one of the Moore Capital Management executives, with whom, with the help of a surrogate mother, she welcomed twin boys named Hawk and Hudson born in 2004. In 2005 she was in a short relationship with Michael Klein, while later that year she adopted a baby girl from Kazakhstan, named Imira.
Net Worth
As of late 2019, Diandra Luker's net worth at over $50 million, which includes assets such as half-owned 'S'Estaca' – the luxurious 100-hectares estate in Mallorca, Spain, with a 10-bedroom villa, two cottages, a wine cellar as well as a swimming pool and a private beach. Her wealth is acquired primarily through her lucrative divorce from Hollywood star Michael Douglas.