Jeremy Sumpter
The American actor Jeremy Sumpter was born on 5th February 1989 in Carmel-by-the-Sea, California. Two months before his first birthday, Jeremy and his family relocated to Mount Sterling, Kentucky, where his mother Sandy had been born.
Little is known of Jeremy's three siblings – amongst them, a twin sister named Jessica – or his father, Gary Sumpter. The actor reportedly studied at Los Angeles County High School for the Arts; his prominent roles include playing Jacob in "Into the Storm", and Peter Pan in the 2003 live action film of the same name.
Career
At just 11 years old, Jeremy began modelling in Kentucky, and entered the International Modeling and Talent Association. After winning Pre-Teen Male Model of the Year, he signed with talent manager Mark Robert. The Sumpter family clearly saw a bright future ahead for Jeremy, as they relocated to Los Angeles in order to propel what would become a promising acting career.
It didn't take long for Jeremy to make his film and TV debut. From family dramas and TV movies such as "Murphy's Dozen" and "Just a Dream", to guest-starring appearances in "ER", "Raising Dad", and "Strong Medicine", the child star found himself snowed under with work and accolades, such as Young Artist Award and Saturn Award nominations.
In July 2002, Jeremy was chosen for the highly sought-after role of Peter Pan. Just 13 years old, the Californian meticulously prepared for the job by practicing sword-fighting five hours a day, lifting weights, and doing gymnastics training so as to perform his own stunts. As filming took place in Australia, he also surfed and played cricket to keep in optimal shape.
Although "Peter Pan" was a box office bomb and failed to recoup its lofty $130 million budget – mostly due to the releases of "Cheaper by the Dozen" and "The Lord of the Rings: The Return of the King" – Jeremy's portrayal of Peter won him both a Young Artist Award (Best Performance in a Feature Film – Leading Young Actor), and a Saturn Award (Best Performance by a Younger Actor).
From 2004 to 2005, Jeremy had a starring role as Pete Young in "Clubhouse". CBS canceled the series after five episodes, but in June 2005, the remaining six episodes were broadcast on satellite and cable channels.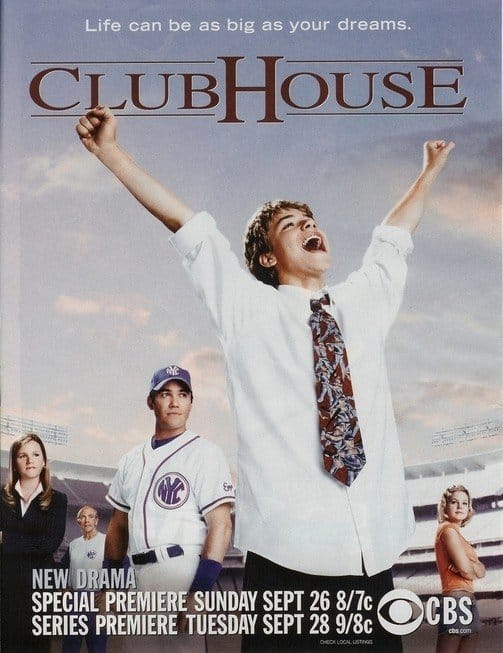 After "Clubhouse", Jeremy had a starring role in the Lifetime movie "Cyber Seduction: His Secret Life", playing a teenager whose addiction to online pornography threatens to ruin his life. In summer 2005, he filmed "The Sasquatch Gang" in Oregon, followed by a small role in "An American Crime" and a guest-starring appearance in "CSI: Miami".
As is the case with many child stars, Jeremy found work drying up as he entered his mid-adolescent years. The scant roles he got were mostly for lackluster projects, such as the obscure TV film "You're So Cupid" and indie feature "Death and Cremation". Despite excelling in "Calvin Marshall" and the biographical drama "Soul Surfer", years passed before Jeremy's next notable role, as Jacob in the found footage film "Into the Storm".
Starring Richard Armitage and Matt Walsh, "Into the Storm" was set in the small town of Silverton, Oklahoma and follows a local high school senior class as they prepare for graduation. Trey and Donnie Fuller – whose father, Gary, is the vice-principal of the school – are asked to record messages for a time capsule which will be opened in 25 years; shortly afterwards, a tornado ravages the town of Silverton, and the seniors must put their differences aside and fight for survival.
Despite "Into the Storm" being commercially successful and bringing in over $160 million, Jeremy had what many feel is a disappointingly small role in the movie, as his character was caught up in a firenado and killed halfway through the movie.
Take a swing at the most dangerous 18 holes. Get #TheSqueeze with Jeremy Sumpter Jason Dohring Jillian Murray Christopher McDonald on Amazon! http://bit.ly/TSqAmzn

Posted by The Squeeze Movie on Monday, June 29, 2015
In 2015, Jeremy had a starring role as Augie in "The Squeeze", a feature film about a young golfer who gets caught up in a high-stakes gambling scheme. The Terry Jastrow movie was made on a $6 million budget. and based on the real-life story of Keith Flatt, the owner and CEO of Elite Golf Management.
Since then, the actor has had a handful of roles in second-rate movies, with one standout performance as Kyle Hartmann in the British thriller "Billionaire Ransom". His last project was the 2022 festive movie "Holiday Harmony".
Personal Life
For someone who was considered an American heartthrob in his younger years, Jeremy's love life has been relatively tame. While filming for "Peter Pan", the actor reportedly had a crush on his co-star Rachel Hurd-Wood – according to gossip blog Mama Mia, Jeremy and Rachel dated for two years.
Although there's no definitive proof of a relationship between the actors, Jeremy once confessed that he and Rachel fell in love on the set of the movie. Rachel would go on to have roles in "Dorian Gray" and "Tomorrow, When the War Began"; since 2017, she's been married to Russ Bain, and the couple share two children.
In December 2015, Jeremy joyfully shared his engagement announcement after proposing to long-time girlfriend Lauren Pacheco, but less than a year later, the former model took to Twitter – now known as X – to announce that they'd broken-off the engagement. "Many of you have asked about my relationship with Lauren Pacheco. We are no longer engaged to be married. I wish her the best in life," he wrote, alongside a praying hands emoji.
Six years later, Jeremy married Elizabeth Treadway in Columbia, Tennessee. PEOPLE Magazine shared exclusive photos of the event, which Elizabeth described as "the best day of [her] life" and incorporated cute elements of the couple's relationship: for example, the karaoke machine to commemorate the lovebirds meeting for the first time at a karaoke bar.
At the time of the romantic outdoors ceremony, Elizabeth was three months pregnant with a daughter who was born in April 2023. The "Peter Pan" starlet and his wife have already uploaded various photos of the infant, who they named Lucy Snow. According to PEOPLE Magazine, Jeremy is currently working on an indie film named "F U Big Pharma".