Vanessa Angel
Born on 10th November 1966, in London, England, Vanessa Madeline Angel is a former model turned actress, known for playing Claudia in "Kingpin" and Lisa in "Weird Science". Her father, Peter, was a stockbroker, whereas her mother Elizabeth's career is unknown.
During her teenage years, Vanessa was discovered in a café by a model-management agent, and signed to Ford Models. Shortly afterwards, she moved to New York City and became known as the Diet Pepsi girl, as well as for her Cosmopolitan and Vogue cover shoots.
Career
Vanessa's first movie role was playing a Soviet Strategic Missile Forces soldier in the 1985 comedy "Spies Like Us". Three years later, the blonde made her small-screen debut in an episode of "The Equalizer", which was followed by minor roles in "Another Chance", and the neo-noir gangster film "King of New York".
Throughout the early 1990s, Vanessa portrayed Deborah Walker in "Killer Instinct", Marianne in "Sleep With Me", and Claudia in "King Pin". Noticeably,, no genre was off-limits for the ambitious actress, as she had prominent roles in psychological thrillers, sports comedies, and dramas alike.
As for TV, after guest-starring in "Baywatch", "On the Air", and "Raven", Vanessa landed her first recurring role as Detective Peggy Elliott in "Reasonable Doubts". The Robert Singer police drama ran from 1991 to 1993 on NBC, and focused on the working relationship between Assistant District Attorney Tess Kaufman and Detective Dicky Cobb, which later blossomed into the unlikeliest of relationships.
Furthermore, Vanessa guest-starred in "Melrose Place" as a bisexual supermodel who kissed Daphne Zuniga's character, and was then one of the main characters in "Weird Science" from 1994 to 1998. Playing a computer-generated genie named Lisa, Vanessa's character was based on Kelly LeBrock's in the 1985 film, which was the precursor to the TV show.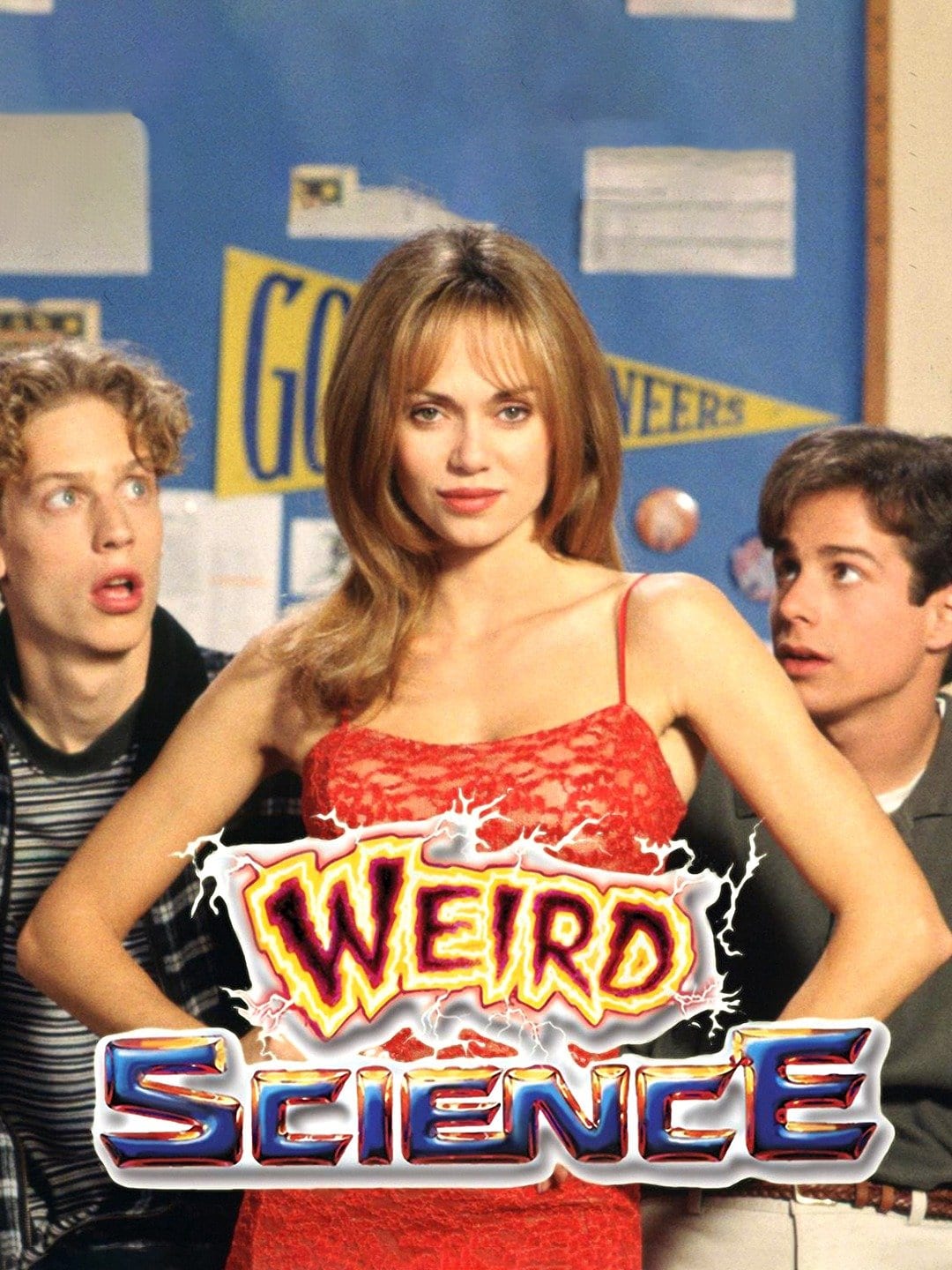 In 1995, Vanessa was also cast as Xena in "Hercules: The Legendary Journeys", a role that went to Lucy Lawless when the London-born actress was unable to film due to a mysterious illness. The former model ended the 1990s on a high note, with a starring role in the David Schwimmer romcom "Kissing a Fool".
The 2000s were also a good decade for Vanessa when it came to work, as she had roles in several TV films – "Partners", "Puppet Master vs Demonic Toys", and "Planet Raptor" to name just three – and guest-starred in popular shows of the era, from the military sci-fi series "Stargate SG-1" to the police drama show "The Division".
In 2004, the actress played Scott Baio's wife in "SuperBabies: Baby Geniuses 2", then the following year, she played herself in an episode of comedy-drama HBO series "Entourage". Although Vanessa continued to work as the 2010s approached, the quality of projects she was offered lowered considerably, which is perhaps why she launched the clothing line VANE LA in 2009.
Vanessa's latest roles have been in the 2018 movie "Behind the Walls", and playing Dr. Lewis in the web series "Crown Lake".
The blonde bombshell has over 46,000 Instagram followers and proudly describes herself in her biography as an actress, mother, fitness enthusiast, and nature lover; however, she uses the social media network for uploading glamorous snaps in Los Angeles and other locations, but has yet to announce any upcoming projects for 2024 or onwards.
Personal Life
In 1996, Vanessa married her boyfriend of two years, Rick Otto, and the couple were together for 23 years before reportedly separatingd in 2019; the handsome actor was born in Baltimore, Maryland, USA on 10th August 1973 and is the youngest of three siblings.
Upon graduating from Loyola College, Rick was encouraged to attend law school by his father, a police officer who rose to the rank of Major, and eventually commanded the Homicide Division of the Baltimore City Police Department. However, this changed when Rick was an extra on the set of the NBC drama "Homicide: Life on the Street", as he left his law school plans behind, and was mentored by actor Tom Fontana before moving to New York City.
In NYC, Rick studied at the Herbert Berghof studio with Uta Hagen, William Hickey, and Robert Lewis amongst other notable acting teachers. After on-stage performances and roles in New York University student films, the actor moved to Los Angeles, where he met Vanessa. A highlight in Rick's early career was when he was cast by director Terrence Malick in the 1998 movie "The Thin Red Line"; in 2002, he won Best Actor at the Screamfest Film Festival for a stellar performance in "R.S.V.P".
The early 2000s saw Rick travel frequently between Los Angeles and Baltimore to play police officer Kenneth Dozerman in the HBO drama "The Wire". The actor and Vanessa share one daughter named India, a keen college basketball player who is particularly inspired by the deceased NBA legend Kobe Bryant.
Lastly, rumors of Vanessa's death have been circulating online for the last couple of years. Although one actress known as Vanessa Angel did die in a car crash in November 2021, she was Indonesian, not English, and her birth name was Vanesza Adzania.
The eldest of four daughters, Vanesza was born in Jakarta on 21st December 1993 and raised by her paternal grandparents. Similarly to Vanessa, Vanesza began her career as a model, although she mostly appeared in teen magazines. Her first notable roles were in "Cinta Intan" and "MBA: Married By Accident".
The tormented actress was arrested in January 2019 when authorities found that she had exchanged electronic documents of explicit materials for money. She was later sentenced to five months in prison for prostitution-related charges. The following year, she spent three months in prison after being arrested alongside husband Febri Ardiansyah for possession of psychotropic drugs, which she had been prescribed by an unlicensed doctor.
Vanesza and Febri married in January 2020 and welcomed a son just six months later. In November 2021, the couple were killed in a car accident that occurred on a toll road in Jombang. It was reported that when the tragic incident unfolded, Vanesza was asleep in the backseat without a seatbelt; of the other three passengers, one – family nanny, Siska Lorensa – was seriously injured, whereas the other two – driver Tubagus Joddy and Vanesza's son – only suffered minor injuries.