Who is Gladys Portugues?
American former professional bodybuilder and actress Gladys Portugues was born under the zodiac sign Libra on 30 September 1957, in Manhattan, New York City USA. She's perhaps known best for being the wife of Belgian martial artist, actor and moviemaker Jean-Claude Camille Francois Van Varenberg, professionally Jean-Claude Van Damme.
Education and early life
Gladys was raised by her Puerto Rican parents in New York City; not many details are known about her mother and father because she respects their privacy, and she's also believed to be an only child, as she hasn't spoken about having siblings.
Gladys studied at a local high school and was mostly into playing sports during her time there; she was on her school's basketball and soccer teams, and also enjoyed wrestling. Upon matriculating in 1976, Gladys enrolled at Marymount Manhattan College, graduating with a Bachelor's degree in English language and literature in 1980.
Gladys' career
While attending college, Gladys watched American bodybuilder Rachel McLish win the Ms. Olympia title on TV, and this encouraged her to take up weight training and bodybuilding.
It was only after graduation that Gladys became focused on bodybuilding, and launched a career as a fitness model; she took part in a number of fitness and bodybuilding competitions, winning a couple. Gladys also entered several Ms. Olympia contests, and twice finished in the top 10.
She was mostly popular in the '80s as numerous magazine featured her on their cover page, including "Muscle Training", "Muscle & Fitness" and "Flex". The year 1985 saw her featured in the documentary movie "Pumping Iron II: The Women", and in 1993, Gladys appeared in the critically acclaimed action adventure comedy movie "Last Action Hero", which starred Arnold Schwarzenegger and F. Murray Abraham, and was directed by John McTiernan. It follows a boy who's been magically teleported inside his favorite movie, and it won one of its 17 award nominations.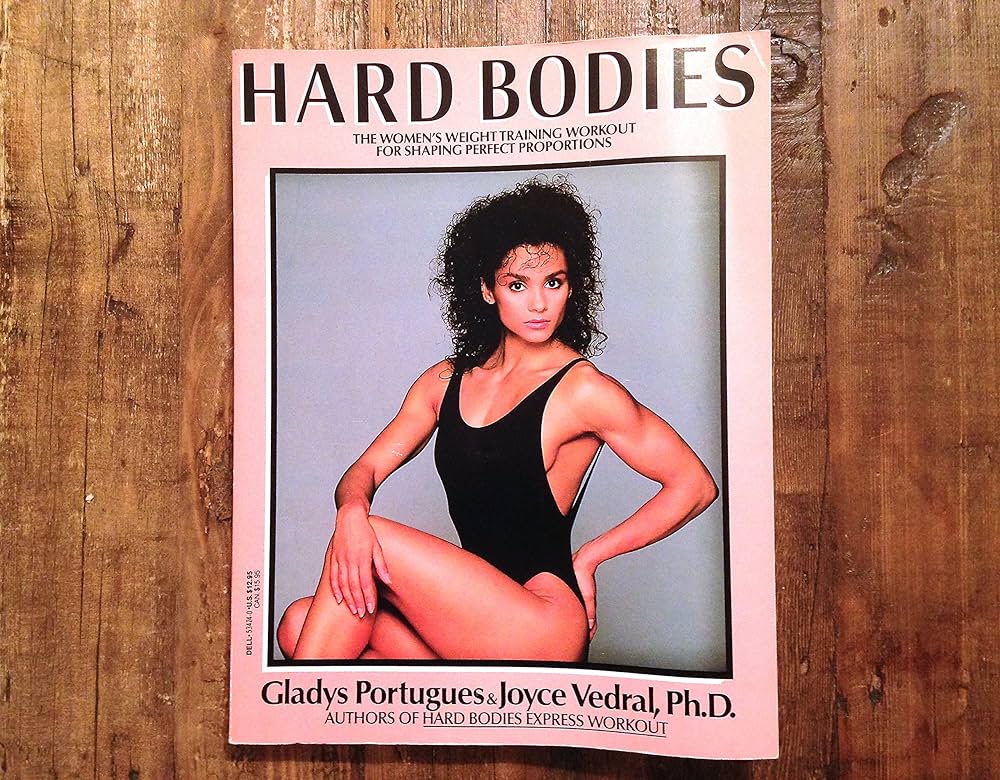 Gladys is also an author, having published her first fitness book "Hard Bodies" in 1986, and her second "Hard Bodies Express Workout" in 1988.
After giving birth to her and Jean-Claude's two children in the second half of the '80s, Gladys became a housewife and focused on raising the children; she still remains physically active, and exercises at her home gym on a daily basis.
Love life and spouse
Gladys and Jean-Claude met sometime in the mid-1980s and married in a small and private ceremony on 3 January 1987; Gladys gave birth to their son Kristopher on 20 May of the same year, and their daughter Bianca Brigitte followed on 17 October 1990.
Jean-Claude then began having an affair with American actress Darcy LaPier, and this led to his and Gladys' divorce in 1992; he married Darcy and she gave birth to their son Nicholas on 10 October 1995, but their divorce was finalized in 1997. Jean-Claude was then able to reconcile with Gladys and they married again on 25 June 1999; she filed for divorce on 18 March 2015, but withdrew the request in May of the same year.
There are no other men whom Gladys has perhaps been with, that we know about, while it's known that Jean-Claude had been married twice before meeting her. Non-celebrity Venezuelan Maria Rodriguez was his first wife – they married in 1980 and divorced in 1984; his second wife was Cynthia Derderian, but they were married for only a year in 1985 and 1986.
Gladys is married to Jean-Claude Van Damme as of September 2023, and they have two children together.
Interesting facts and hobbies
Gladys starred alongside her husband in the British reality show "Jean Claude Van Damme: Behind Closed Doors".
She auditioned for the role of Athena in the popular 1990 science fiction movie "Robot Jox"; the role eventually went to Anne-Marie Johnson.
More than 30,000 people are following Gladys on Instagram today, and she's posted over 100 pictures and videos onto the network, with most showing her during her everyday life.
One of her favorite actresses is Natalie Portman, and some of Gladys' favorite movies include "Anywhere But Here", "Jane Got a Gun", and "Where the Heart Is".
Appearance and net worth
Gladys' age is 65. She has brown hair and eyes, weighs around 135lbs (62kgs) and is 5ft 5ins (1.65m) tall.
Gladys' net worth's been estimated at over $4 million, as of September 2023, and her husband Jean-Claude's at over $40 million.
Who is her husband Jean-Claude?
Jean-Claude was born under the zodiac sign Libra on 18 October 1960, in Sint-Agatha-Berchem, Brussels, Belgium. He has 81 acting credits, and is perhaps still known best for starring as Alex and Chad Wagner in the action crime movie "Double Impact", which also starred Geoffrey Lewis and was written and directed by Sheldon Lettich. It follows twin brothers who've reunited 25 years after their parents were murdered, seeking vengeance; the film was nominated for two awards.
Jean-Claude was raised in Brussels alongside his sister Veronique Van Varenberg, by their father Eugene Van Varenberg who was an accountant and mother Eliana who was a florist. He was 10 when he began taking martial arts lessons, eventually focusing solely on kickboxing and Shotokan Karate, and was 18 when he earned his black belt in karate. He also eventually became interested in bodybuilding, and earned the title Mr. Belgium.
The breakthrough moment in Jean-Claude's acting career was when cast to star as Frank Dux in the 1988 crime action movie "Bloodsport"; it showcased his martial arts skills and introduced him to international audiences. The role was followed by a number of successful films in the late 1980s and the early 1990s, including "Kickboxer", "Cyborg" and "Lionheart", solidifying his status as one of the best martial arts actors.
One of Jean-Claude's most iconic movies was the 1992 science fiction action "Universal Soldier", in which he starred alongside Dolph Lundgren; the move further established him as a Hollywood action star. Some of Jean-Claude's following notable performances were in the 1993 action movie "Hard Target", the 1994 science fiction action film "Timecop", and the 1995 crime action movie "Sudden Death".
Jean-Claude then ventured into more diverse roles, such as in the 2008 comedy movie "JCVD", in which he portrayed a fictionalized version of himself, earning critical acclaim for his performance. He continued to take on challenging roles, including appearing as the antagonist in the critically acclaimed 2012 crime action movie "The Expendables 2", starring alongside fellow action legends including Arnold Schwarzenegger, Chuck Norris and Sylvester Stallone. Jean-Claude also returned to some of his classic franchises, such as the 2016 action "Kickboxer: Vengeance" and its sequels.