Who is Tao Ruspoli?
Tao is an Italian-American filmmaker, photographer, and musician, probably best known for his documentary "Being in the World", exploring the philosophy of Martin Heidegger through various individuals.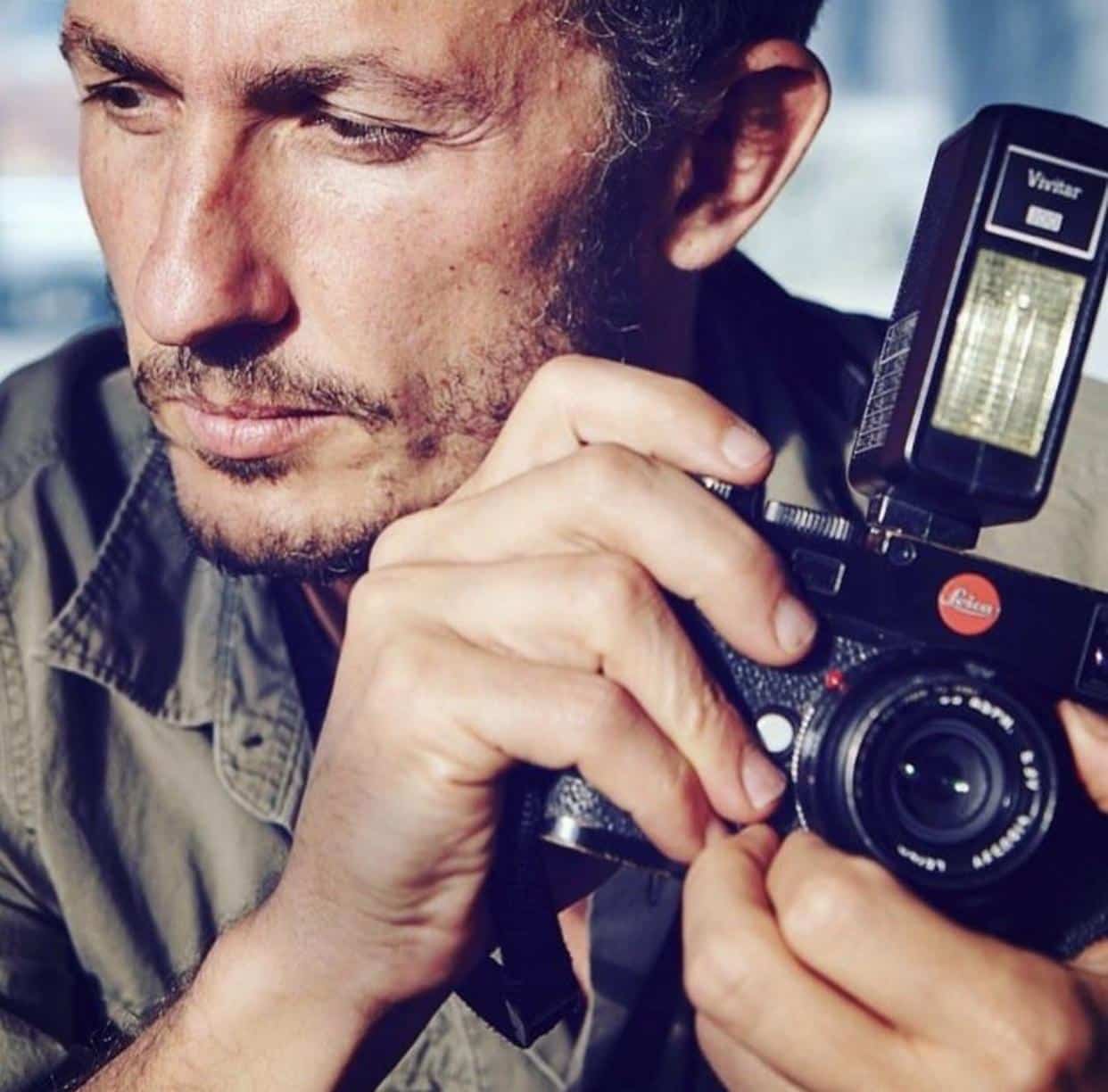 Wiki: Age, Childhood, and Education
Don Tao dei Principi Ruspoli was born on 7 November 1975, in Bangkok, Thailand, to parents Alessandro Ruspoli, 9th Prince of Cerveteri, an aristocrat and an occasional actor, and Debra Berger, an Austrian-American actress. He has one older brother, Bartolomeo Ruspoli and his half-siblings are Francesco Ruspoli, 10th Prince of Cerveteri, Melusine Ruspoli, and Theodoro Ruspoli.
He grew up both in Rome, Italy, and Los Angeles, California USA. After high school, Tao enrolled at the University of California, Berkeley, from which he obtained a degree in philosophy in 1998.
Career Beginnings
Tao Ruspoli embarked on his filmmaking career in the early 2000s, directing, filming, editing, and producing several notable works. "Just Say Know" (2002) was his directorial debut, and starred his mother Debra Berger, and siblings Bartolomeo Ruspoli, and Dado Ruspoli. Although a short film, it showcased Tao's filmmaking talents as he not only directed it but also served as cinematographer, editor and film producer.
His next effort was the documentary "This Film Needs No Title: A Portrait of Raymond Smullyan" (2004), which offers an insight into the life and perspective of mathematician Raymond Smullyan. The same year, he worked on the short film "El Cable", while in 2005 he directed the film "Flamenco: A Personal Journey". The film delves deep into the art and lifestyle of flamenco, highlighting the struggle of expressing originality.
Rise to Prominence
Ruspoli achieved notable success with his feature narrative debut, "Fix" (2008). The film was selected for competition at the 2008 Slamdance Film Festival and subsequently at the Santa Barbara International Film Festival. Ruspoli's exceptional work was acknowledged with the Heineken Red Star Award at the latter festival, honoring his innovative and progressive filmmaking.
"Fix" also garnered significant recognition, winning the Festival Award for Best Film at the 2008 Brooklyn Film Festival, Vail Film Festival, and the 2008 Twin Rivers Media Festival, along with various honors at international festivals. The film centers around documentary filmmakers Bella and Milo who urgently attempt to transport Milo's brother, Leo, from jail to rehab before 8 pm to prevent Leo from serving a three-year prison sentence, starring Shawn Andrews, Olivia Wilde, and Megalyn Echikunwoke.
Tao Ruspoli's filmmaking career continued to thrive with two compelling documentary features. He co-directed "Behind the Wheel" (2008), with James Wade – the film explores the impact of everyday individuals who bring about change while politicians promise it. Living together in a converted school bus, the film captures a group's determination to shape history. The film starred Alexander Cockburn, Robbie Conal, and Adam Horowitz.
In "Being in the World" (2010), Ruspoli takes viewers on a global journey to meet philosophers and experts influenced by Martin Heidegger's philosophy. The film celebrates human potential by highlighting mastery in fields like sports, music, craft, and cooking, starring Tony Austin, Taylor Carman, and Leah Chase.
Following his success with his full feature and the documentary, Tao Ruspoli pursued further his filmmaking career with a couple of short film projects. "Oh Shit" features Oliver Stone and Ryan Hansen, while "Nothing Like This" (2012) starred Jessica Lowndes, who is known as Adrianna Tate Duncan in the TV series "90210" (2008-2013).
To speak further of his accomplishments, Raspoli directed "Monogamish", which centers on his personal journey of recovery following a public divorce. In the film, he embarks on a road trip to engage with a diverse range of individuals including relatives, historians, advice columnists, anthropologists, psychologists, artists, philosophers, sex workers and therapists, and everyday couples. The aim is to explore the intricate dynamics of love, sex, and monogamy in contemporary culture. The documentary delves into his unconventional family background and the history and psychology of love and marriage, leading him to question the conventional ideals of monogamy and traditional family values, with Diana Adams, Stephanie Coontz, and Roberta Keith in the main roles.
In addition to filmmaking, Tao has tried himself as an actor, and in 2021 he starred in the short fantasy film "Wasteplanet", co-starring Marianne Magne and Babar Peerzada, written and directed by Susanna della Sala.
Net Worth
According to authoritative sources, Tao Ruspoli's net worth is estimated at over $9 million, as of mid-2023.
Personal Life, Married, Wife, Children
Tao Ruspoli met his future wife, Olivia Wilde in 2003. Olivia was 18 years old at the time, but that didn't stop them from eloping just six months later. At 19 years old, it was hard to imagine Olivia settling – her father even suffered a minor heart attack once he heard the news of her marriage. Nevertheless, Olivia justified the wedding by stating that she felt the romance between them, and that they were supposed to be together.
Unfortunately, their marriage ended in early 2011 when representatives for Olivia Wilde and Tao Ruspoli confirmed their separation, followed by Wilde filing for divorce a month later due to irreconcilable differences.
Wilde didn't ask for spousal support during the divorce process, and she and Tao privately settled on how to divide their property.
In 2013, Wilde shared with Marie Claire that she and Tao had grown apart. Despite trying to hold on and prove something, she realized that staying was more painful than leaving. She expressed gratitude for the heartbreak, as it gave her the courage to move forward and find a great love.
Although Ruspoli didn't openly discuss the divorce, his 2014 documentary "Monogamish" shed light on his emotions during that time. In the documentary, he read a letter describing his sense of crisis after Wilde left him following almost a decade together.
Tao is currently single and lives in Venice, Los Angeles.
Appearance and Body Measurements
Tao Ruspoli has black hair and brown eyes. He stands at a height of 5ft 10ins (1.78m), while his weight and other vital statistics are unknown, though he has a slim build.