Erika Choperena:
• Spanish child psychologist and beauty expert
• Wife of French soccer player, Antoine Griezmann
• Started beauty website but closed due to popularity of her husband
• Married Antoine Griezmann in 2017, have one child together
• Popular on social media platforms, launched her own bikini line, Aqueapparel
 
Who is Erika Choperena, Antoine Griezmann's Wife?
Erika Choperena is a Spanish child psychologist and beauty expert, but is perhaps best known to the world as the wife of the French soccer player, Antoine Griezmann. She was building her own career, but has recently focused more on family matters.
Erika Choperena Wiki: Age, Childhood, and Education
Erika Choperena was born on the 5th March 1991 in Spain; she is a daughter of an IT expert father, and a mother who is a teacher by profession, and volunteers with social groups. Erika hasn't shared much about her childhood, such as if she has siblings or if she is a single child.
When it comes to her education, after high school Erika enrolled into psychology at San Sebastian University.
Career
Erika's career isn't as successful as her husband's, but she has had a few successful endeavors on her own. She started a beauty website, on which she would share her own ideas and advice to women all around the world, however, she had to close it as her husband's popularity increased, and the site was deactivated. She has recently launched her own bikini line, Aqueapparel.
Since then, Erika has become a child psychologist, and has rarely appeared in public, as both she and her husband like to remain private away from their professional lives.
Relationship with Antoine, Marriage, Children
We might have never have heard of Erika if she wasn't the wife of the famous French soccer player. The two met back in 2011 when she was at San Sebastian University, and Antoine was playing for Real Sociedad. After a few dates, they started a romantic relationship which became stronger, and in 2016 she gave birth to their first, and for now only child, Mia Griezmann.
The couple wed in 2017, in a rather small and private ceremony at the 11th century Palacio de Galiana in Toledo.
Erika Choperena Internet Fame
Erika has become quite popular on social media platforms. Her official Instagram page shares her latest accomplishments, but also some details from her personal life. She also started the Aqueapparel Instagram page, on which you can buy her creations, as well as from the website.
So, if you aren't already a fan of Erika, then this is a perfect opportunity for you to become one, and see what are her latest endeavors, both professional and personal.
Erika Choperena's Husband, Antoine Griezmann
Now that we have shared all there is to know about Erika, let's share some information about her husband, Antoine Griezmann. Antoine Griezmann was born on the 21st March 1991, in Macon, France, the son of Alain and Isabelle of German and Portuguese ancestry. He started playing soccer at an early age, and his first team was the club from his hometown, UF Macon.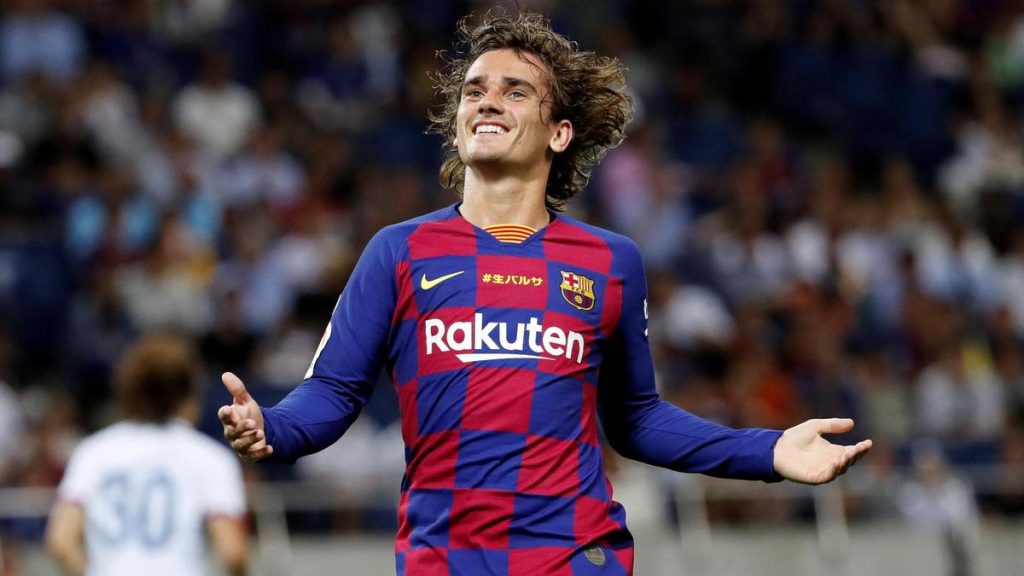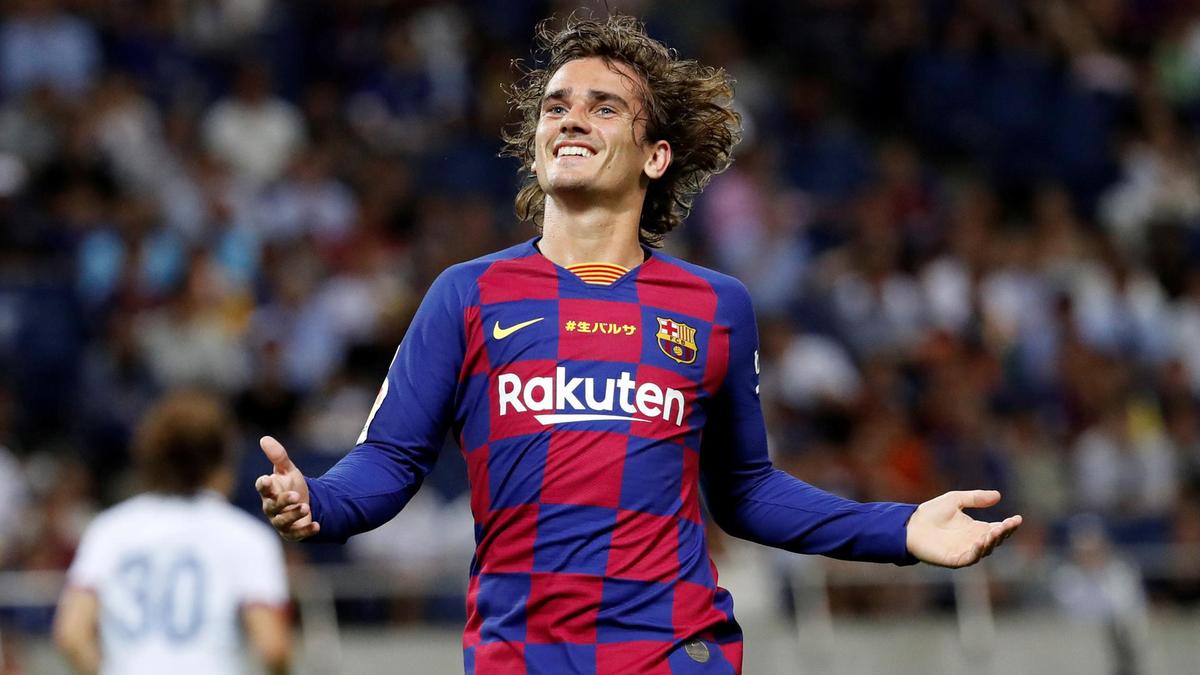 He had tryouts at several professional teams, but had no luck due to his small stature, until eventually picked up by Real Sociedad in 2005.
Career
He signed a youth contract with the team from San Sebastian, and though his parents at first were against the move, in the end they accepted it and Antoine's professional career started. He made his debut in 2009 after four years in the youth system, and remained at Real Sociedad until July 2014, when he was sold to Atletico Madrid for a fee close to €30 million, which was his buyout closure.
During his time at Real Sociedad he became a rather successful player, scoring 20 goals in 50 games during the 2013-2014 campaign. He continued quite successfully with Atletico, attaining world fame and winning numerous awards, both individual and club trophies, including the La Liga Best Player, and the UEFA Europa League for the 2017-2018 season. He played in 257 matches for Atletico Madrid and scored 133 goals.
? @AntoGriezmann pic.twitter.com/tnameAlZWN

— FC Barcelona (@FCBarcelona_es) January 23, 2020
He has recently left Atletico Madrid to join Barcelona in a deal worth €120 million, which made him the fourth most expensive player, alongside Philippe Coutinho.
In addition to success with the club, Antoine won the 2018 FIFA World Cup with France, and so far has scored 29 goals for his home country in 74 matches.
Antoine Griezmann Net Worth
Antoine has become a star soccer player, and his contracts have increased his wealth to a large degree. So, do you know what is Antoine Griezmann's net worth as of early 2020? Sources have estimated Antoine Griezmann's net worth at $60 million, which is quite impressive, don't you agree? Undoubtedly, Antoine's wealth will increase further, assuming that he successfully continues his soccer career, as he is still only 28 years old.