Who is Annette Bening?
In the dazzling world of Hollywood, few names shine as brightly as Annette Bening. With her magnetic presence, remarkable talent, and career that has spanned several decades, she's firmly established herself as one of the most revered and versatile actresses in the industry. Known for her ability to effortlessly transition between comedic and dramatic roles, Annette has captivated audiences with her powerful performances, leaving an indelible mark on the hearts of moviegoers and critics alike.
She has nearly 50 acting credits to her name, 126 award nominations, including four for the Oscar, and 54 wins. More about this actress who continues to mesmerize and inspire generations with her timeless talent, you'll find in this article.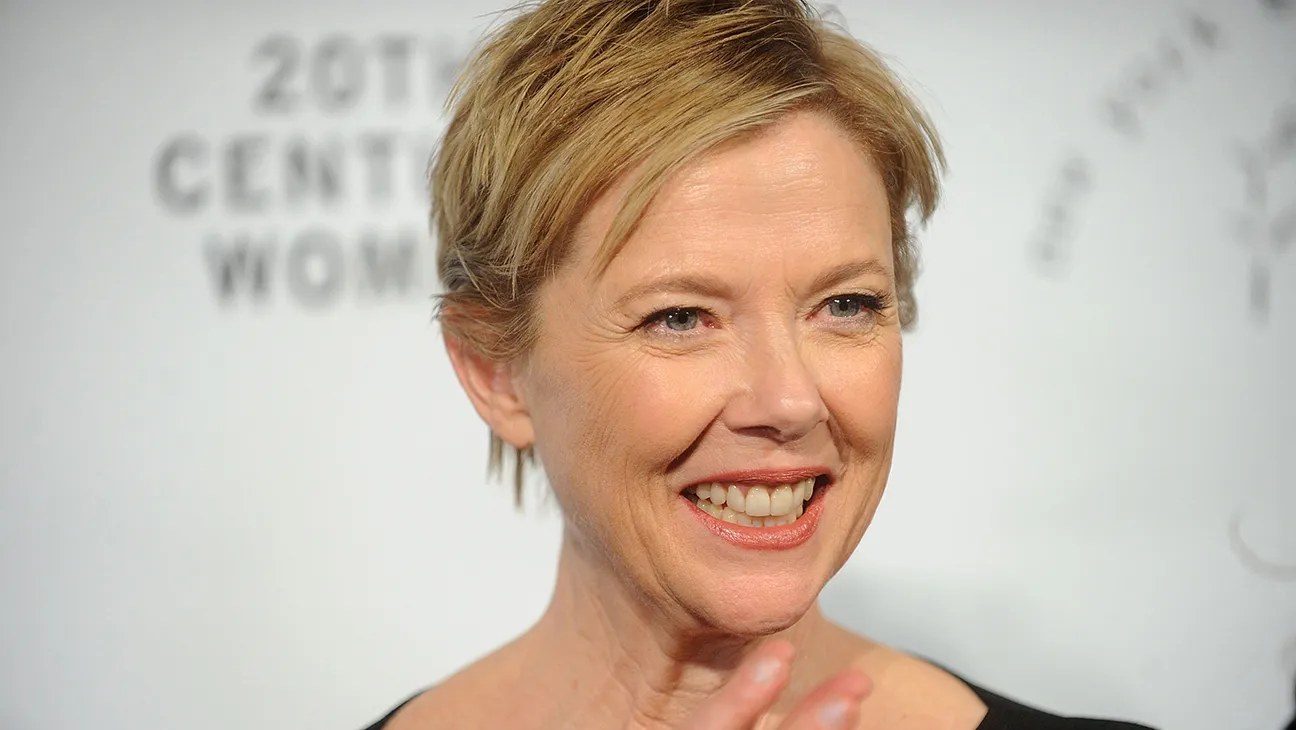 Early life, family, and education
Born Annette Carol Bening under the zodiac sign of Gemini on 29 May 1958, she recently celebrated her 65th birthday. A native of Topeka, Kansas USA, she holds American nationality and comes from a family of English and German descent. Raised by her parents, Arnett Grant and Shirley Katherine Benning (nee Ashley), alongside her brothers, Byron and Bradley, and sister Jane, a year after Annette's birth, the family moved to Wichita, Kansas where the actress spent most of her early days.
Subsequently, they again moved, this time to San Diego, California, where Annette attended Patrick Henry High School, where she discovered her love for acting and performing in the school's plays. Annette played the lead role in the musical "The Sound of Music", based on the book by Russel Crouse and Howard Lindsay, and in which she showcased her melodic voice.
Upon matriculating in 1975, Annette didn't go to college but spent a year working as a cook on a charter boat, the enrolled at San Diego Mesa College, from which she graduated with a Bachelor's degree in Theatre Arts, in 1980. She continued studying acting at the American Conservatory Theater, where she received her Master's degree in Fine Arts.
Acting career – beginnings
Annette made her professional stage debut in 1980, with the Colorado Shakespeare Festival company, starring as Lady Macbeth in Shakespeare's "Macbeth". Some of her stage credits include her performance in "Pygmalion" by George Bernard Shaw, and "The Cherry Orchard" by Anton Chekhov. Annette made her Broadway debut in 1987, performing in "Coastal Disturbances" by Tina Howe, which earned Annette her first Tony Award nomination for Best Featured Actress in a Play, and winning the Theatre World Award.
Concurrently, in 1986, Annette made her first movie appearance playing Ann Tillman in the TV drama "Manhunt for Claude Dallas", starring Matt Salinger, then in the following year, Annette made her TV series debut, playing Vicky in an episode of the series "Miami Vice".
Annette's first big-screen role came in 1988, when she was cast to play Kate Craig in "The Great Outdoors", a comedy starring Dan Aykroyd and John Candy, followed by her first lead role as Merteuil in the 1989 romantic drama "Valmont", directed by the great Milos Forman. Annette starred opposite Colin Firth, and her performance brought her a nomination for the Chicago Film Critics Association Award – Most Promising Actress, and she won the London Critics Circle Film Award for Newcomer of the Year.
From this role onwards, Annette demonstrated her undeniable skill and talent for acting, and her career took an upward trajectory all the way to the highest heights of the Hollywood sky.
Most notable roles, Oscar nominations
Annette was cast to play Myra Langtry in the 1990 crime drama "The Grifters", which followed the story of a petty crook who's torn between his loyalty to his estranged mother and his new girlfriend, both of whom are high-stakes con artists with their own agenda. Annette starred opposite Anjelica Huston and John Cusack, and her performance earned her a first Oscar nomination, for Best Actress in a Supporting Role.
The early '90s saw Annette in "Bugsy" (1991), "Love Affair" (1994), "Richard III" (1995), and "The Siege" (1998), among many others. In the following year, she played Carolyn Burnham in the drama "American Beauty", also starring Kevin Spacey and Thora Birch, in this story about a sexually dissatisfied husband and father, who has a mid-life crisis after falling in love with his daughter's best friend, a young teenage girl.
The movie had 102 award nominations and 112 wins, including five Oscars (Best Film, Best Editing, Best Cinematography, Best Actor in a Leading Role – K. Spacey, and Best Writing, Screenplay Written Directly for the Screen). Annette was nominated for the Academy Award for Best Actress in a Leading Role, and won the British Academy of Film and Television Arts (BAFTA) Award for Best Performance by an Actress in a Leading Role, among many other awards.
Another of Annette's most notable roles was her portrayal of Julia Lambert in the 2004 romantic comedy-drama "Being Julia", in which she starred opposite Maury Chaykin and Michael Gambon. This role brought Annette her third Oscar nomination, this time for Best Performance by an Actress in a Leading Role. She won the Golden Globe Award for Best Performance by an Actress in a Motion Picture – Comedy or Musical.
Congrats to #SFSU alum Annette Bening, who picked up a Golden Globe for "The Kids Are All Right," over the weekend. http://bit.ly/hCqVIb

— SF State (@SFSU) January 18, 2011
In the following years, Annette starred in "Mrs Harris" (2005), "Running with Scissors" (2006), "The Women" (2008), and "Mother and Child" (2009), all of which earned her numerous accolades and praise.
Annette was next seen as Nic in the 2010 romantic comedy "The Kids Are All Right", which followed the story of a middle-aged lesbian couple raising their teenage children conceived by artificial insemination. Their non-traditional family life turns upside down when their daughter decides to find the sperm donor, eventually succeeds and brings him into their lives.
Annette starred opposite Mark Ruffalo and Julianne Moore, and this critically acclaimed movie had 133 award nominations and 29 wins. Annette was nominated for her fourth Oscar – Best Performance by an Actress in a Leading Role, and won the Golden Globe Award for Best Performance by an Actress in a Motion Picture – Comedy or Musical, among numerous other awards and nominations.
She followed with great performances in movies such as "Ginger & Rosa" (2012), "The Face of Love" (2013), "The Search" (2014), and "Danny Collins" (2015). Annette was seen as Dorothea Fields in the comedy-drama "20th Century Woman", which again brought her numerous accolades and praise, including the Women Film Critics Circle Lifetime Achievement Award (for taking on roles that go against the grain of conventional female 'objective' beauty).
Another of Annette's great roles is her portrayal of Gloria Grahame in the 2017 drama "Film Stars Don't Die in Liverpool", a biographical drama about the unlikely affair between a Hollywood leading lady, Gloria, and a young actor, Peter Turner, played by Jamie Bell.
Most recently, Annette was seen in "The Report" (2019), Death on the Nile" (2022), and then later that year playing Marge in the biographic comedy "Jerry and Marge Go Large", also starring Bryan Cranston. The two played a long-married couple who won the lottery, and used the prize money to revive their small town.
Annette's admirers will be happy to hear that she has four upcoming projects, and one of them, entitled "Nyad" is set to premiere by the end of 2023.
Love life, relationships, and children
Like many celebrities, as a young actress Annette was the subject of various rumors, however, the rumors stopped after it was revealed that she is married. Annette was married to choreographer James Steven White, and their marriage lasted from 1984 until 1991.
While filming the movie "Bugsy", Annette met her future husband, Warren Beatty. The two hit it off almost immediately, and Warren said later that after their first lunch meeting, he told Barry Levinson that he was going to marry Annette.
Annette and Warren exchanged their wedding vows on 3 March 1992. They have four children together, namely, Stephen, Ben, Isabel, and Ella, whom they've raised them out of the spotlight. Both Annette and Warren prefer to keep their private life away from the media's attention, however, one of their children, Kathlyn Elizabeth, made the headlines, after transitioning from being a woman into a man, aged 14. It's their eldest child, now-named Stephen, and both of his parents supported his decision.
Although many have commented on their age difference, as Warren is 21 years older than Annette, it seems that the two have managed to make their union permanent and strong. As of August 2023, the couple is still together.
How rich is Annette Bening? Net Worth
According to her fans and critics, beyond her extraordinary acting prowess, Annette Bening exudes elegance and sophistication, both on and off the screen, making her a true icon of grace in the world of show business.
When it comes to her wealth, Annette has a net worth reportedly estimated at over $70 million.