Who is Fred Gwynne?
Fred Gwynne was an American actor, artist and author best known for his roles in classic television shows. He gained widespread fame for his portrayal of Herman Munster in the 1960s sitcom "The Munsters", prior to which he starred as Officer Francis Muldoon in "Car 54, Where Are You?" Beyond television, Fred had a successful film career, with notable roles in movies including "Pet Sematary" and "My Cousin Vinny". In addition to acting, Gwynne was a talented illustrator, and penned several children's books. He passed away in 1993.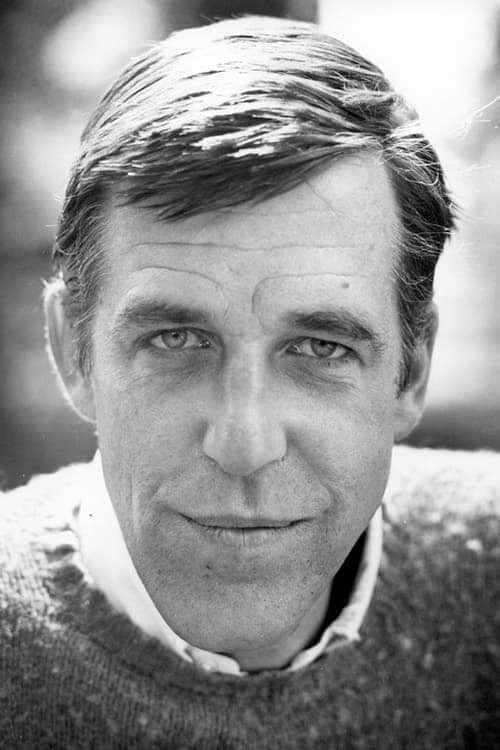 Early Life and Education
Born on 10 July 1926, in New York City, USA, Fred was the son of Frederick W. Gwynne, a partner in a securities firm, and his wife Dorothy. Growing up in an affluent family, Fred attended the prestigious Groton School in Massachusetts.
At the age of 16, Fred was enlisted by the US Navy to serve in World War II, and would spend most of the war as a radioman on submarine chaser USS Manville.
Upon returning home, Fred briefly worked as a swimming instructor in Duxbury, Massachusetts, then later went on to study Visual Arts at Harvard University, where he was a member of the Harvard Lampoon and the Hasty Pudding Club, initially intending to become a professional portrait painter. It was during his time at Harvard that Fred began to nurture his passion for acting, participating in various theatrical productions.
Acting Career
Fred's foray into acting began on the theatre stage, as a member of the Brattle Theatre Repertory Company. Standing at 6ft 5ins (1.95m), his towering stature, combined with his deep voice made him a distinctive presence on stage. After appearing in several smaller productions while working as a copywriter on the side, Fred made his Broadway debut in 1952, in Helen Hayes' comedy "Mrs McThing".
As television began to rise in prominence in the 1950s, Fred transitioned to the small screen. His early roles in series such as "Philco Television Playhouse" (1952) and "Studio One" (1956) allowed him to showcase his talents, performances which caught the attention of producers and directors, leading to more significant roles.
His portrayal of Officer Francis Muldoon in the comedy series "Car 54, Where Are You?" (1961-1962) truly put Fred on the map. The show, which aired from 1961 to 1963, centered on the misadventures of two New York City police officers. Fred's comedic timing, combined with his chemistry with co-star Joe E. Ross, made the show a hit. His portrayal of Muldoon was both humorous and endearing, earning him widespread acclaim.
While "Car 54, Where Are You?" brought Fred recognition, it was "The Munsters" (1964-1966) that catapulted him to stardom. Premiering in 1964, the show was a quirky blend of comedy and horror, following a family of friendly monsters living in suburban America.
Fred's role as Herman Munster, the Frankenstein's monster-like patriarch of the Munster family, became iconic. With his exaggerated makeup and prosthetics, Fred was almost unrecognizable. Herman Munster, despite his monstrous appearance, was a gentle soul with a childlike innocence, and his portrayal made the character beloved by audiences of all ages. The show's success solidified Fred's status as one of television's leading actors at the time, and he later reprised the role in several TV films and specials, such as "Munster, Go Home!" (1966), and "The Munsters' Revenge" (1981).
Parallel to his work in these two series, Fred made a number of appearances in other popular shows, including "The United States Steel Hour" (1963), "Brenner" (1964), and "The Danny Kaye Show" (1966).
Beyond his roles in TV series, Fred also made a mark with his cinematic roles. One of his earliest film appearances was in the 1954 crime drama "On the Waterfront", directed by Elia Kazan, and which starred Marlon Brando.
After almost exclusively being a stage and TV actor for two decades, Fred began landing more movie roles in the late 1970s, staring with his performances in films such as "Luna" (1979), "Simon" (1980), and "So Fine" (1981).
In 1984, he appeared alongside Richard Gere and Gregory Hines in the Oscar-nominated musical "The Cotton Club", set against the backdrop of a jazz club in 1930s Harlem. Three years later, he played a supporting role in the thriller "Fatal Attraction", directed by James Dearden.
Remembering American actor, singer, artist, and author Fred Gwynne on his birthday (July 10, 1926 – July 2, 1993), whose credits include Officer Francis Muldoon on Car 54, Where Are You?, Herman Munster on The Munsters, The Cotton Club, Pet Sematary, and My Cousin Vinny. pic.twitter.com/SAPxj7ZZSM

— Killer 80s (@killer1980s) July 10, 2023
In the 1989 horror film "Pet Sematary", based on Stephen King's novel, Fred took on the role of Jud Crandall, the wise old neighbor with knowledge of the eerie burial ground. His performance added gravitas to the film, and his portrayal of Jud remains one of the movie's standout performances.
In 1991, he appeared in Woody Allen's comedy "Shadows and Fog", playing the role of a creepy stalker.
One of Fred's last roles was in the 1992 comedy "My Cousin Vinny", in which he showcased his comedy chops alongside all-star comedians Joe Pesci and Marisa Tomei. His performance earned him critical acclaim, and he was nominated for the 1993 American Comedy Award for Funniest Supporting Actor.
Despite his successes, Fred's career was not without its challenges. His role as Herman Munster, while bringing him fame, also led to typecasting and Fred often spoke about the difficulties of breaking free from the shadow of Herman. However, his later roles in films "My Cousin Vinny" and "Ironweed" showcased his range, proving that he was more than a one-dimensional actor.
Career as a Painter and Illustrator
While many knew Fred for his acting, fewer were aware of his talent as a painter and illustrator. His love for art was evident from a young age, and nurtured by his mother who was an artist herself. Despite studying art at the prestigious Harvard University, Fred eventually chose to focus on acting, due to a fear that people wouldn't be willing to pay for his paintings after the rise of color photography.
However, Fred never abandoned his passion for painting and drawing and continued creating art in his spare time, eventually creating a stable second source of income for himself. Most of the art featured in the "Toody and the Art World" episode of "Car 54" was created by Fred. He also recreated a number of scenes in the show in the form of comics.
In 1958, Fred began writing children's novels, and incorporating his illustrations into the works. In addition, Fred collaborated with other authors, including the, at the time, little-known fantasy writer, George R. R. Martin, for whom he illustrated the story "The Battle of the Frogs and the Mice".
Published Books
Fred's talent for illustration and storytelling shone through in his whimsical children's books. He published his first two books, "Best in Show" and "Easy To See Why" in 1958, and would go on to write and publish about 20 more illustrated novels, earning acclaim for his works. His most popular book is "The King Who Rained", a collection of children's stories based on wordplay.
A different work in his repertoire is "What's Nude?", his collaboration with photographer Peter Basch, which featured a number of erotic and humorous illustrations and photographs.
Personal Life
Away from the spotlight, Fred led a private life. He married to Jean 'Foxy' Reynard in 1952, and the couple had five children, but divorced in 1980. Fred was known to be a dedicated family man, often spending time with his family away from the hustle and bustle of Hollywood. He had a deep love for the countryside and often retreated to his farm in Maryland to recharge and find inspiration for his artistic endeavors. He was married to his second wife, Deborah Flater from 1988 until his passing.
Death
Fred's life, filled with creativity and passion, came to a tragic end on 2 July 1993. He passed away from complications of pancreatic cancer, just days shy of his 67th birthday. His death was mourned by fans and peers alike, who remembered him not just for his iconic roles, but also for his warm and generous spirit.
Legacy
Fred's legacy is multifaceted. While many remember him for his roles in "The Munsters" and "Car 54, Where Are You?", his contributions to the world of art and literature are equally significant. His children's books continue to be read and cherished by new generations, and his paintings and illustrations are a testament to his artistic genius.
In the world of entertainment, Fred is celebrated for his ability to bring depth and humanity to his characters, making them relatable and memorable. His performances, whether comedic or dramatic, showcased his range and versatility.