Who is Scott Ly?
Scott Ly is a Vietnamese-American actor, who has gained attention through his roles in various TV shows and films. He's appeared in CBS's "FBI: Most Wanted", TNT's "Animal Kingdom", and notably in the Netflix film "A Tourist's Guide to Love", in which he played Rachel Leigh Cook's love interest. For this role, Scott underwent a significant transformation, losing over 50lbs (23kgs) in four months. Apart from his acting career, Scott is also a gym manager, and is enthusiastic about Mixed Martial Arts (MMA) and Brazilian Ju Jitsu.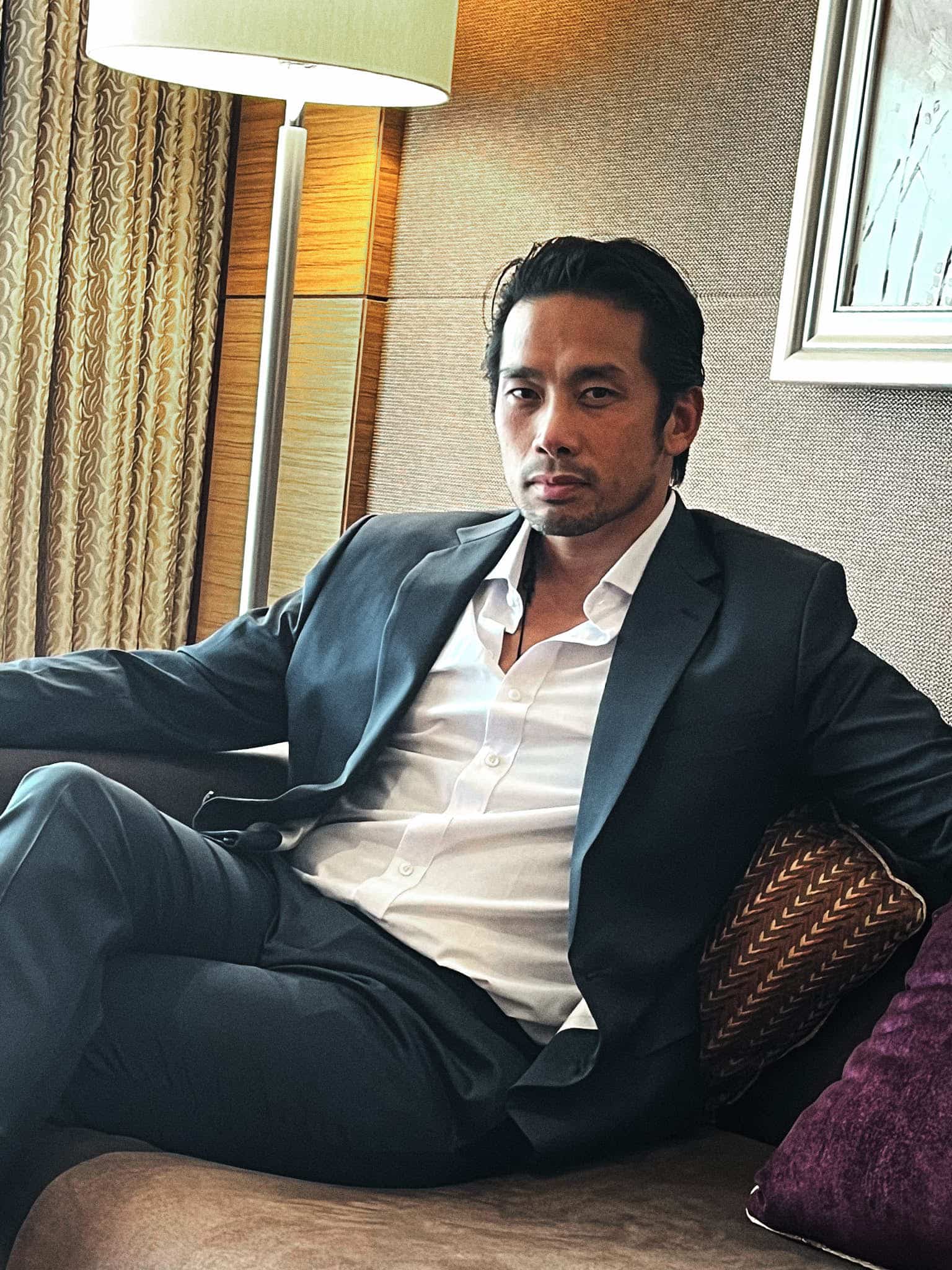 Early Life and Education
Born Truong Quoc Ly on 2 April 1978, in Houston, Texas, USA, Scott is the youngest of four children and the first in his family to be born in America. His roots trace back to Vietnam, with his parents being Vietnamese immigrants who sought refuge in the US after the fall of Saigon in 1975. Growing up in the San Gabriel Valley of Southern California, Scott was surrounded by a supportive family that encouraged him to chase his dreams. He speaks conversational Vietnamese, and after completing his schooling, pursued higher education at a reputed college.
Career as an Actor
Scott's foray into the world of entertainment was through modeling, and before the bright lights of Hollywood beckoned, he graced various print ads and commercials. These initial stints provided Scott with a platform to showcase his charisma, and it wasn't long before he transitioned to the world of television, marking the beginning of a promising acting career.
Scott made his acting debut in 2006, when he played a supporting role in the short crime movie "Fast Money". Two years later, he took on a role of a Vietnamese soldier in the historical drama film "1968 Tunnel Rats", which centers on a special US combat unit sent to hunt and kill North Vietnamese troops hiding in underground tunnels.
Scott's first TV series appearance came in 2012, when he played the character Paul Montgomery in an episode of the popular procedural drama "Criminal Minds".  In the following years, he had episodic roles in several other series, including "Bones" (2014), "The Young and the Restless" (2014), and "Criminal Minds: Beyond Borders" (2016).
Another notable role for Scott was in season three of the crime drama "Animal Kingdom", which aired on TNT. The show follows a 17-year-old boy named Joshua 'J' Cody, who after the death of his mother, moves in with his estranged relatives, a criminal family clan governed by matriarch Janine 'Smurf' Cody.
However, it was the Netflix feature film "A Tourist's Guide to Love" (2023) that truly catapulted Scott into the limelight. The movie tells the story of Amanda Riley (played by Rachael Leigh Cook), an uptight travel executive. After a heart-wrenching break-up from her long-time boyfriend, Amanda's life takes a turn, when she decides to visit Vietnam for professional reasons, but the trip becomes much more than just work. Amanda encounters Sinh Thach played by Scott, an adventurous tour guide, with whom she quickly falls in love.
Scott's character provides a significant portion of the movie's charm, acting as a counterbalance to Amanda's more reserved nature. As Sinh Thach, Scott masterfully portrays an adventurous spirit, guiding Amanda not just through the landscapes of Vietnam but also through love and self-discovery.
In 2024, Scott is set to have another major role, in HBO's upcoming mini-series "The Sympathizer", based on the eponymous novel by Viet Thanh Nguyen. The series is produced by the renowned A24 studio, and will co-star Robert Downey Jr., Hoa Xuande, and Tom Dang.
In addition to his roles in TV shows and films, Scott has also ventured into the world of video games, lending his voice in titles such as "Final Fantasy VII" and "Call of Duty Black Ops".
Martial Arts
Beyond the silver screen, Scott is deeply passionate about martial arts. He's not only a gym manager and personal trainer but also an enthusiast of Mixed Martial Arts (MMA) and Brazilian Ju Jitsu.
To prepare for his role in "A Tourist's Guide to Love" Scott dramatically changed his appearance, undergoing a rigorous training and diet regiment for four months. As a result, he went from 220lbs (100kgs) to 169lbs (77kgs), and gained significant muscle mass.
In his interview with "Men's Health" magazine, Scott revealed that he had always been interested in fitness, but often found himself 'slacking off'; the major movie role motivated him to finally fulfill his fitness goals. After he was done filming, Scott lowered the intensity of his training, but still works hard on maintain his physique and overall health.
His dedication to fitness is evident in his rigorous training routines, which often span hours, focusing on specific body parts, compound movements, and high-intensity interval training. His martial arts training not only keeps him in top physical shape but also provides a mental and spiritual balance, essential for the demanding world of acting.
Personal Life
Scott's personal life has seen its share of highs and lows. A significant event that deeply impacted him was a miscarriage suffered by his wife. This tragedy took him to a dark place, but it also became a source of motivation; it reminded him to live every day to the fullest and strive for betterment in all life aspects.
Hobbies and Interesting Facts
When Scott isn't on set or training in the gym, he has a range of hobbies that keep him occupied. His Instagram feed gives a glimpse into his travels, hinting at a penchant for exploring new places and cultures.
In September 2023, Scott launched his podcast series, "TRUON TALKS", in which he interviews people from the acting industry.
Parallel to his acting career, Scott also used to work as a personal trainer, which is how he was discovered for the lead role in "A Tourist's Guide to Love".
Net Worth
As of 2023, Scott's net worth is estimated to be around $2 million. His earnings are a culmination of his acting roles and other ventures in the fitness and entertainment industry. With his rising popularity and continuous dedication to his craft, this figure is only expected to grow in the coming years.