Who is Mikaela Testa?
In the fast-paced world of social media, fame can be as fleeting as a viral meme, and Mikaela Testa's journey is a testament to just how quickly fortunes can change in the digital age. Mikaela rose to prominence on social media platforms such as Instagram and TikTok, captivating a young and impressionable audience with her beauty, fashion, and life-style content. However, her story is equally one of controversy, public feuds, and a stark fall from grace.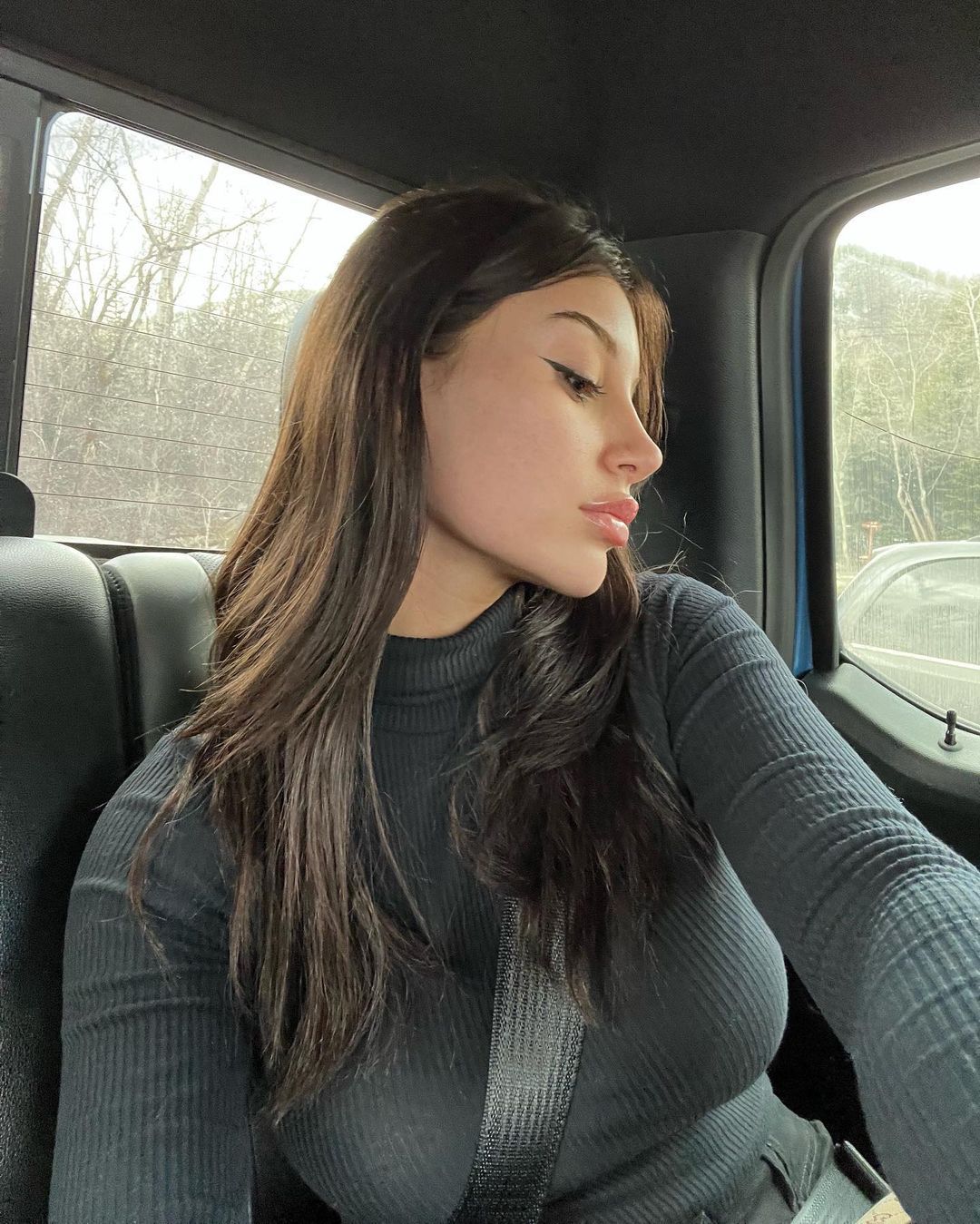 Early life, family, and education
Born under the zodiac sign of Pisces on 16 March 2000, Mikaela is today aged 23 (as of October 2023). A native of Mackay, Queensland Australia, she spent most of her childhood there, raised by her parents, about whom nothing is known, but Mikaela has two sisters, namely Brianna and Kiera. The only thing known about Mikaela's upbringing is that she grew up in a relatively poor family, which she often spoke about.
When it comes to Mikaela's educational background, she attended a local high school, and upon matriculating in 2018, enrolled at Melbourne Community College, from which she graduated with a BA degree, in 2022.
Rise to Fame
Mikaela Testa initially gained popularity on social media platforms, especially Instagram and TikTok, for her content related to beauty, fashion, and life style. She generated a large following drawn to her make-up tutorials, fashion tips, and relatable content. Her youthful and trendy image resonated with a younger population, and was a recipe for online success, so amassing a substantial following in a relatively short period.
Today, Mikaela has over 750,000 Instagram followers, and her TikTok account has been followed by nearly 2.5 million people, however, the number of her fans was much bigger before she became notorious for her content.
Drama and Controversy
As Mikaela's online presence grew, so did the drama and controversies surrounding her. She became known for her outspoken and sometimes divisive opinions on various subjects. Her confrontational style and public feuds with other social media influencers often attracted attention. Some of her feuds included disputes with other creators, rants about her own experiences, and controversial statements.
One of them, which caused the most attention, was the video Mikaela posted on her social media accounts, which featured plates of cooked meat, and saying that it was 'dog' and 'crocodile' meat.
Reputation Decline
As Mikaela continued to court controversy and engage in public conflicts, her reputation began to suffer. Her behavior was seen as increasingly erratic and unpredictable, leading to a decline in her fan base. People began to view her negatively due to her involvement in various online altercations, and her tendency to air her grievances publicly.
Just to mention a few of Mikaela's controversial videos, there was a very racist clip on Instagram, and she then stirred controversy while she was on a vacation in the Cocos Islands, where the local Muslim residents asked her to cover up. Due to the backlash, she later deleted all the photos from her trip. In June 2023, Mikaela was banned from TikTok due to violating the platform's community guidelines, posting a video of herself dancing in a bikini while using inappropriate language.
OnlyFans influencer Mikaela Testa receives X-rated gift from a fan https://t.co/5936PCADjP pic.twitter.com/N0sJB6whA8

— New York Post (@nypost) August 25, 2022
YouTube Breakdown Video
One pivotal moment in Mikaela's fall from grace was posting a breakdown video on YouTube. In this emotional video, she discussed her mental health struggles, and the impact of online fame on her life. The video garnered a mix of support and criticism, but it marked a turning point in her online presence, with many viewers expressing concern for her well-being. Recently, Mikaela has deleted all of her YouTube videos.
Attempted Rebranding
In an effort to salvage her online image and career, Mikaela made several attempts to rebrand herself. She posted content addressing her past mistakes, and pledged to change her behavior. However, these efforts were met with skepticism by some of her followers, who believed that her sincerity was questionable.
Continued Controversy
Despite her attempts to rehabilitate her image, Mikaela continued to become embroiled in controversies, which further eroded her reputation. Her public feuds, provocative statements, and erratic behavior persisted, leading to a continued decline in her popularity. It seems that Mikaela's story is one example of the challenges and consequences that can accompany internet fame. Many of her fans said that her journey serves as a reminder of the importance of responsible and considerate behavior in the online world, and the potential impact that being in the public eye can have on an individual's mental health and well-being.
She is today an OnlyFans model, whose content is for those over 18 years old.
Love life and relationships
Mikaela has been the subject of numerous speculations, and has been romantically linked to various men; it's known that she was in a relationship with Atis Paul, a social media manager. They were together for three years before they split in June 2022, the couple stating that the decision about their break-up was joint.
In one of her Q&A (question and answers) videos, Mikaela said that she dated Charlton Howard, an Australian singer-songwriter, better known by his stage name The Kid Laroi. According to her, the two dated before she met her now ex-boyfriend, Atis.
As of October 2023, Mikaela is dating an 18-year-old bodybuilder and content creator, known as Emmanouel.
How rich is Mikaela Testa?
Back in 2020, Mikaela defended herself for spending more than $1.4 million in one year, saying she worked hard for her money after growing up with nothing. The former influencer, who now makes a living selling content for adults through OnlyFans, revealed that she was spending more than $45,000 a month, being about half of what she earned in a year.
In one of her TikTok videos, Mikaela revealed how she started this year, spending around $45,000 to $70,000 a month. According to sources, as of October 2023, Mikaela's net worth has been estimated at over $2 million.