Who is Garou?
Canadian singer and actor Pierre Garand, known better simply as Garou, was born in Sherbrooke, Quebec, Canada on 26 June 1972, making Cancer his zodiac sign. He's known best for his career in the music industry, and sings in both English and French, just as his fellow singers Bruno Pelletier and Daniel Lavoie.
Some of his most popular songs include "La Riviere de Notre Enfance", "Sous le Vent" and "Belle".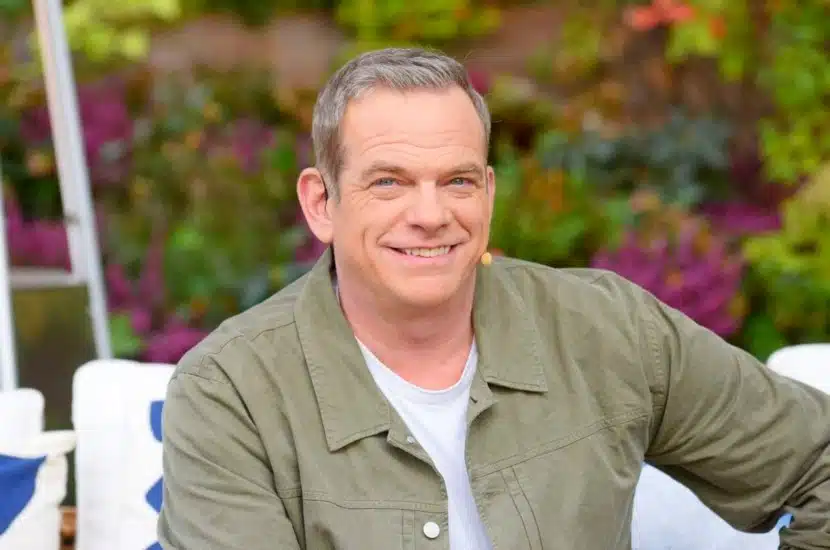 Education and early life
Garou was raised in Quebec by his parents, however, he avoids speaking about them in public because he respects their privacy; Garou's also yet to speak about having siblings, so some of his fans believe that he's an only child.
Garou was only three years old when his parents bought him his first guitar, and he was initially taught by his father, who can also play the trumpet and the piano. He studied at a local elementary school in Sherbrooke prior to progressing to high school in 1986, from which he matriculated in 1990. Garou was passionate about sports during his teenage years, and played both soccer and ice hockey.
He hasn't attended college.
Garou's career
Garou joined the Canadian military in 1990 and served for two years, then leaving and founding his first band The Untouchables.
He was discovered by French-Canadian lyricist and music executive Luc Plamondon while singing blues at a bar in his hometown in 1997, and Luc then cast Garou to star as Quasimodo in a 1998 production of the musical "Notre-Dame de Paris", which also starred Helene Segara and Daniel Lavoie, and was directed by Gilles Amado. It's an adaptation of the novel "Notre-Dame de Paris" by Victor Hugo, and follows gypsy dancer Esmeralda and the three men who've fallen in love with her. The role made Garou a star in France, and he went on to play Quasimodo for the following three years.
His debut album "Seul" was released in November 2000, and became the best-selling French album in the following year – it's still today one of the best-selling French albums of all-time, and it was also certified platinum thrice in Canada, and sold over two million copies in Europe.
Garou's second album "Reviens" followed in 2003, and the same year also saw him release his debut live album. He released his third studio album "Garou" on 3 July 2006, numbering 12 tracks, and his first English-language album "Piece of My Soul" followed in 2008, peaking at #3 on French and #2 on Canadian charts; the album still failed to be certified platinum in France, but was highly popular in North America.
Garou's fifth album "Gentleman Cambrioleur" comprised songs in both French and English -it failed to reach top 5 on French charts, only peaking at #35.
In 2009, he starred as Francois in the romantic comedy movie "Canadian Love", which also starred Ingrid Mareski and Audrey Fleurot, and was directed by Eric Civanyan; it follows a young author who has to reunite with her former lover because she's lost her motivation for writing.
Garou was invited to perform at the 2010 Winter Olympics opening ceremony and sang the song "Un Peu Plus Haut, Un Peu Plus Loin" by Jean-Pierre Ferland, and he's since also been performing at the Les Enfoires charity event.
The year 2011 saw Garou perform in the musical "Zarkana" in New York City, portraying the lead character Zark.
He released his new album "Rhythm and Blues" on 24 September 2012, comprising six English and six French songs; it peaked at #2 on both French and Belgian charts, while it also charted in Switzerland. Garou went on to release his eighth album "Au Millieu de ma Vie" in 2013, but has since released only three albums: "Xmas Blues" in 2014, "Soul City" in 2019 and "Garou Joue Dassin" in 2022.
Qui dit #DestinationEurovision dit bien sûr @Garou_officiel, qui sera de nouveau aux commandes de ce grand show ! 🤩 #Eurovision pic.twitter.com/ZO8pVrBHBX

— Eurovision France 🇫🇷 (@EurovisionF2) December 3, 2018
Garou's hosted the reality competition show "Destination Eurovision" twice, which features a number of singers competing to represent France in the Eurovision Song Contest.
He's also collaborated with a number of successful artists; back in 2000, Garou recorded the duet "Sous le Vent" with Celine Dion, which went on to top the charts in France. He and Michel Sardou recorded "La Riviere de Notre Enfance" in 2004, and he and Marilou recorded the song "Tue es Comme Ca" in the following year; Garou's also collaborated with famous songwriters Pascal Obispo and Jean-Jacques Goldman.
Love life and relationships
Garou can rarely be heard speaking about his love life in public, but we still know about three women whom he's dated. He was in a relationship with Canadian model Ulrika for several years in the second half of the '90s and the first half of the 2000s, and she gave birth to their daughter Emelie on 7 July 2001; it's believed that Garou was highly involved in Emelie's upbringing.
Following his and Ulrika's split, Garou was in a relationship with Yemeni entertainer Arwa Jassem, perhaps known better as Lahlouba.
He was then in a relationship with French singer Laure Monique 'Lorie' Pester from 2007 through June 2010.
Garou seems to be unattached as of August 2023, hasn't married, but has a daughter with former girlfriend Ulrika.
Interesting facts and hobbies
Garou's a philanthropist, and has been a member of the charity ensemble Les Enfoires since 1999.
Besides the guitar, he can today also play the trumpet, the organ and the piano.
More than 150,000 people are following Garou on Instagram today, but he's posted only 32 pictures onto the network; most of these show him singing and playing the guitar, while in others he's spending time with his friends.
Garou loves nature, which is perhaps why Canada's still his favorite country; he's visited various countries on six continents.
One of his favorite actors is Bill Murray, and some of Garou's favorite movies include "The Dead Don't Die", "Lost in Translation" and "Rock the Kasbah".
Appearance and net worth
Garou's age is 51. He has brown hair and blue eyes, is 6ft 2ins (1.9m) tall and weighs around 190lbs (85kgs).
Garou's net worth's been estimated at over $10 million, as of August 2023.