Mare Winningham is an Academy Award-nominated and two-time Emmy award-winning actress and singer-songwriter, who is perhaps best known for her performances in the film "Georgia" and the miniseries "George Wallace."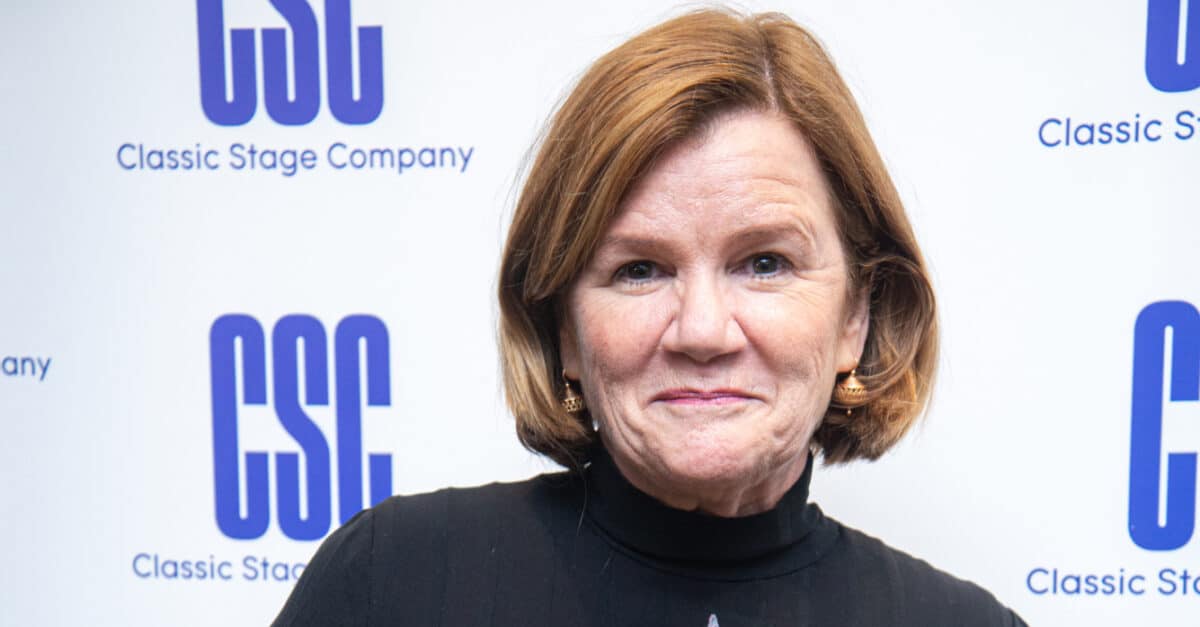 Age, Early Life, and Education Background
Mare was born Mary Megan Winningham under the Taurus zodiac sign on 16 May 1959, in Phoenix, Arizona, so is 64 years old as of 2023. She was born to the former athletic director and football coach, Sam Neil Winningham, who served as the chairman of California State University, Northridge's (CSUN) Department of Physical Education, and his wife, Marilyn Jean, who was a college counselor and English teacher at Grant High School and Monroe High School. Mare has four siblings: a sister and three brothers, including Patrick Winningham, who created The Patrick Winningham Band and served as the lead vocalist of The New Breed music group. She is of Dutch, English, German, and English roots.
Winningham attended Andasol Avenue Elementary School before joining Patrick Henry Junior High School. She was also educated at Chatsworth High School, where she was classmates with future Academy Award-winning actor, Kevin Spacey. Mare matriculated in 1977 and went on to hone her acting skills at California State University, Northridge's Teenage Drama Workshop.
Interesting Facts
To portray Maggie perfectly in "Love Is Never Silent," Winningham had to learn American Sign Language.
Winningham was around five or six years old when she developed an interest in acting, after watching Kym Karath's interview with Art Linkletter, in the TV show "House Party."
Music Career
Mare began writing her songs when she was in high school. In 1976 and the year that followed, she became famous for performing the song "Here, There, and Everywhere" by the English rock band The Beatles, in the amateur talent contest "The Gong Show." Winningham has showcased her singing prowess in various TV shows and films – she performed Kris Kristofferson's song, "Me and Bobby McGee" in the 1980 film "One-Trick Pony", and sang six songs in the 1981 TV drama film "Freedom" and three songs in the 1995 movie "Georgia." Mare has recorded various albums: "What Might Be" in 1992, "Lonesomers" in 1997, "Refuge Rock Sublime" in 2007, and "What's Left Behind" in 2014.
Acting Career
Shortly after making her acting debut, Winningham performed in an episode of the NBC drama "James at 15," for which she received a Screen Actor's Guild card. She was thereafter seen in the ABC Western series "The Young Pioneers" in 1978, and the TV action series "Starsky &Hutch' in the year that followed. Mare received critical acclaim for her performance in the 1980 TV film "Amber Waves," which follows the life of a rough farmer who is about to die of cancer. In the same year she appeared in the film "One-Trick Pony", and landed one of her career-defining roles in the 1981 Canadian Drama movie "Threshold," for which she received a 1983 Genie Award Nomination for Best Performance by a Foreign Actress. Her next noteworthy appearance was in the 1985 movie "St. Elmo's Fire," which starred some of the original Brat Pack – a group of youthful actors who appeared together in several teen-oriented films in the '80s, members such as Emilio Estevez, Judd Nelson, Rob Lowe and Andrew McCarthy.
Some of Mare's next notable appearances were in the 1988 TV film "God Bless the Child," in which she portrayed a homeless young mother, the apocalyptic thriller drama "Miracle Mile" in the same year, and the Tom Hanks-starred buddy cop comedy "Turner & Hooch" in 1989, among others. Mare is credited for her appearance in the TV drama series "Law & Order: Special Victims Unit," the medical drama "ER," and "The Brotherhood of Poland, New Hampshire." In 2003, she played Maisie in the family drama "The Maldonado Miracle", and her praised performance brought her a Daytime Emmy award nomination in 2004, for Outstanding Performer in a Children/Youth/Family Special.
In 2005, Mare starred as Martha in the romantic drama "The Magic of Ordinary Days," for which she received a joint Character and Morality in Entertainment Award (Camie) in 2006. 2006 also saw her play the stepmother of Dr. Meredith Grey (played by Ellen Pompeo) in the ABC medical drama "Grey's Anatomy." Mare is credited with her performances in the miniseries "Mildred Pierce" in 2011 and "Hatfields & McCoys." One of her recent appearances was in the Hulu drama miniseries "Dopesick" (2021).
Addiction touches entire families. Congratulations to Mare Winningham, #Emmy nominee for Outstanding Supporting Actress in a Limited Series! #DopesickHulu pic.twitter.com/yLc8qgofU6

— Dopesick On Hulu (@DopesickOnHulu) July 12, 2022
Awards and Nominations
Out of the 22 awards she's been nominated for, Mare has won four as of late 2023. Her performance in "Georgia" brought her an Oscar Award nomination for Best Actress in a Supporting Role in 1996. Out of the eight Primetime Emmy Awards for which she's been nominated, Mare has won two for her performances in "Amber Waves" and "George Wallace" in 1980 and 1998 respectively. She is a two-time nominee for the OFTA Television award (for "ER" in 1999 and "Dopesick" in 2022), Satellite Award (for "George Wallace" in 1998 and "Hatfields & McCoys" in 2012), and Screen Actors Guild Awards (for "Georgia" in 1996 and "George Wallace" in 1998). Moreover, Mare has received two Film Independent Spirit Awards nominations for Best Supporting Female, out of which she has won one for her performance in "Georgia" in 1996.
Personal Life
During her high school days, Mare was romantically linked with the future American actor,Val Kilmer.
As of 2023, Mare is married to the American actor, producer and director Anthony C. Edwards. The couple has co-starred together in several films, including the 1988 apocalyptic thriller, Miracle Mile" and the 1993 drama "Sexual Healing." The duo has known each other since the '80s, and secretly walked the aisle in 2021, as they revealed in a February 2022 interview.
Before Edwards, Mare had married thrice. Her first union was with the American actor and singer, Adolfo Larrue Martine III, who is simply known as A. Martine. The duo walked the aisle in 1981 but their union lasted for only a year – Martine went on to marry the fashion model and blogger, Leslie Bryans, in 1982. On the other hand, Mare exchanged vows with the actor and director, William Mapel in 1982, and the couple welcomed five children together, Riley born in 1981, Patrick in 1983), Jack in 1985), Calla Louise in 1987), and Happy Atticus Mapel in 1988. They ended their marriage with a divorce in 1994. Sadly, her firstborn son, Riley, committed suicide in August 2005.
After her divorce, Mare remained single for almost one and a half decades. She then married the director, media designer and artist. Jason Trucco in 2008. Their union lasted for four years; they did not welcome any children together.
Mare was brought up as a Roman Catholic. In her early 40s, the actress converted to Judaism. She is good friends with the American actress and screenwriter, Jennifer Jason Leigh, who is known for the films "Fast Times at Ridgemont High," "Single White Female," and "The Hateful Eight" among others.
Height, Weight, and Physical Appearances
Mare is of white ethnicity, and has a pair of green eyes and brown hair. She is 5ft 6ins (1.67m) tall and weighs approximately 140lbs (64kgs). One of her distinctive features is her thin lips.
Net Worth
Mare's singing and acting careers have brought her fame and wealth. She is reputedly worth approximately $2.5 million, as of 2023, and seemingly leads a modest lifestyle.