• Garren Stitt is a young American actor
• He achieved stardom with roles in General Hospital (2017-2019) and Andi Mack (2017-2019)
• He has Brazilian ancestry and was raised by his single mother
• He has released several songs on Spotify under the name Garren Lake
• His net worth is estimated to be around $500,000

Known for movies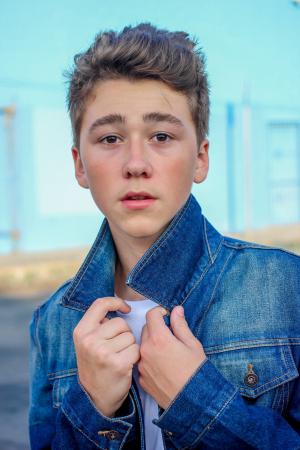 Who is Garren Stitt?
Garren Stitt is a young American actor, who has achieved stardom with the roles of Oscar Nero in the daytime soap opera "General Hospital" (2017-2019), and also as Marty in the TV series "Andi Mack" (2017-2019), among other appearances he has secured so far in his career.
So, do you want to find out more about Garren Stitt, from his childhood years to date, including his personal life as well? If yes, then stay with us for the length of the article, as we introduce you to this young, aspiring actor.
Garren Stitt Wiki: Age, Childhood, Education
Garren Stitt was born on the 21st January 2003, in Alexandria, Virginia USA; of Brazilian ancestry, he was raised by his single mother Yvette, and has spent his childhood with an older brother named Gabriel. From an early age, Garren started showcasing his extrovert side, which resulted in him attending school's extracurricular activities. Among others, this included acting, and with the help of his mother, Garren was turned into a child actor. He is still attending Taft Charter High School.
Career Beginnings
As early as 2011, Garren's career started; before making an on-screen acting debut, he featured in several commercials, including for Volkswagen. In 2011 he portrayed Young Tom in the TV horror series "Morbid Minutes", while in 2012 he had a minor role in the TV comedy series "Up in Arms", followed by a duo of short films – "The Lady in Pink Snow" (2012) and "Death Is a Salesman" (2013). In 2013 Garren was quite busy, featured in several projects, including the films "Love Triangle" playing Christopher, and "Bukowski" in which he was Rick. Furthermore, he was Sammy the Bully in the film "No Ordinary Hero: The Super Deafy Movies", among other projects. Gradually, Garren's name was becoming more popular, which resulted in high-profile roles, such as Conor in the TV series "Nicky, Ricky, Dicky & Dawn" (2014-2015).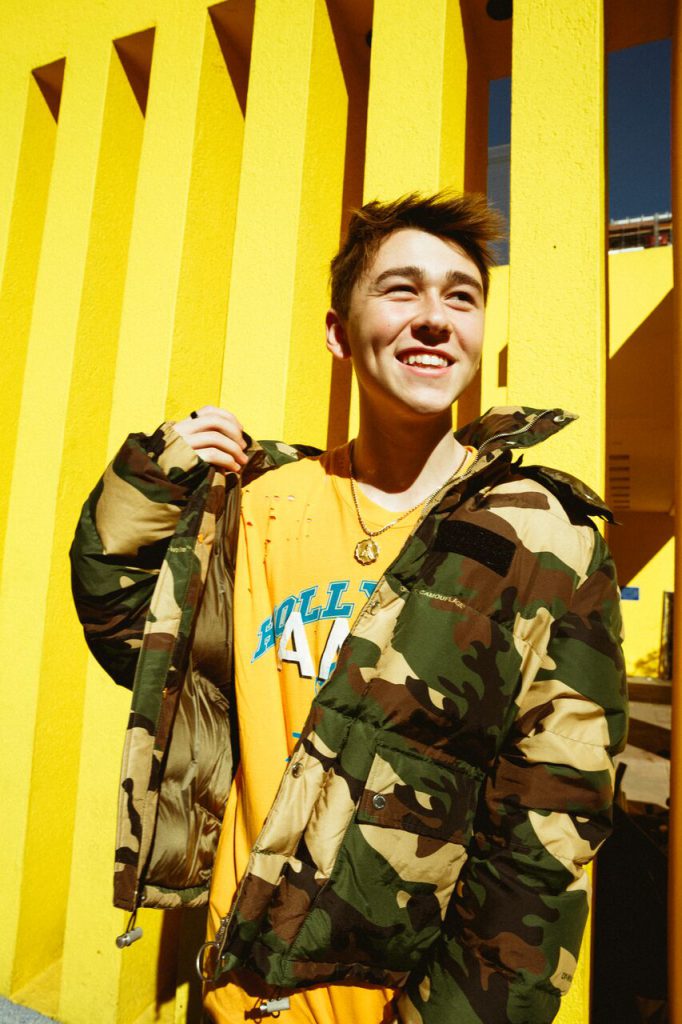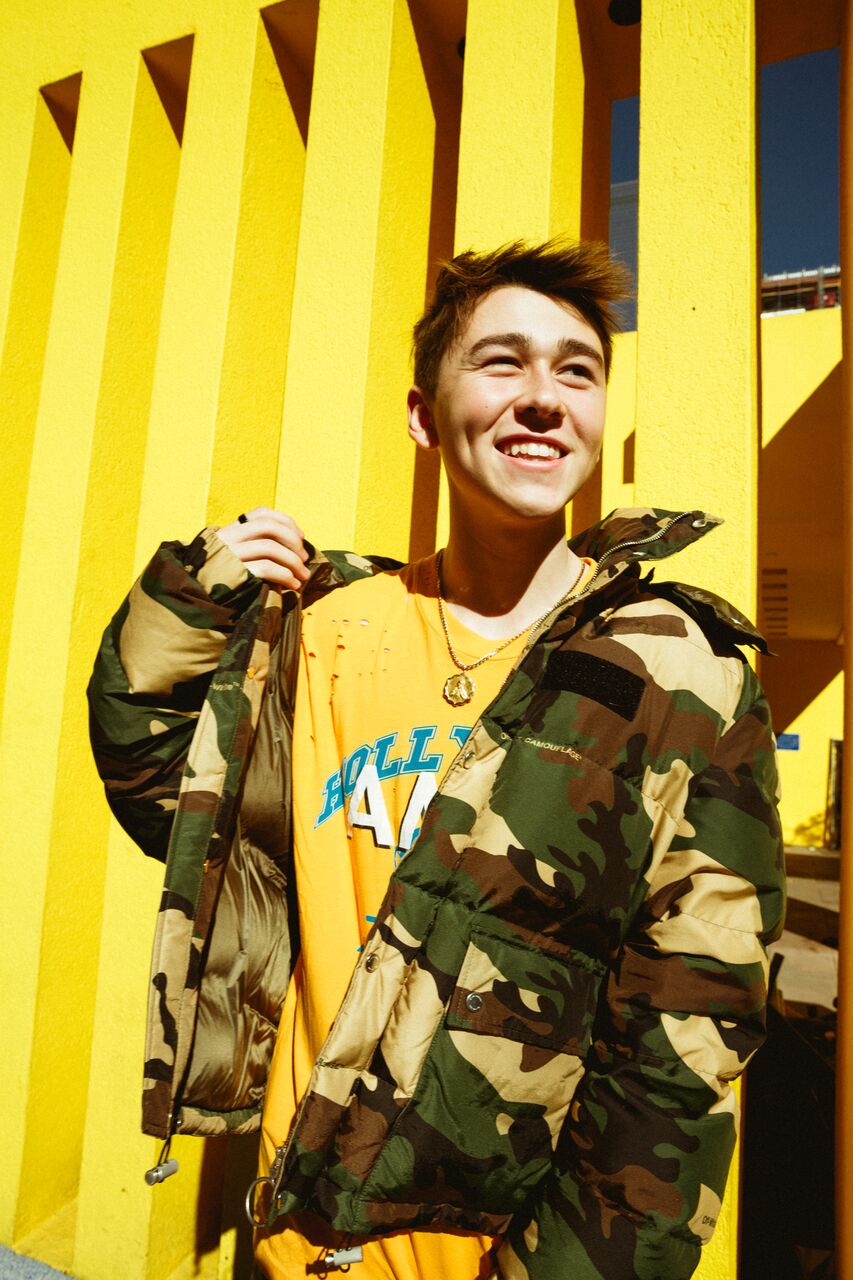 Rise to Prominence
Garren continued to improve his career, and in 2015 he portrayed Caden in the film "Designer Pups", starring Teagan Sirset, Natassia Halabi and Torrey Halverson, while in 2016 he had a minor role in the comedy film "Is That a Gun in Your Pocket", written and directed by Matt Cooper. It was in 2017 that his hard work paid-off when he was chosen for the role of Oscar Nero in the TV drama series "General Hospital", since when he's featured in over 130 episodes of the highly praised long-lasting series, which has made him a star. Thanks to the role of Oscar, Garren was cast as Marty in the TV comedy series "Andi Mack", appearing in 12 episodes so far. These last few engagements have contributed significantly to his net worth.
Music Career
In addition to his acting talents, Garren has also expressed his musical aspirations; in 2018 he started releasing music on Spotify under the name Garren Lake. So far he's producd several singles, including "Clout", "My Chain", "Player One", "Hey Momma", and is now working on his EP "Heartbreak", which will be released late in 2019.
Garren Stitt Net Worth
Since launching his career, Garren has featured in 20 film and TV titles, all of which have contributed to his net worth. So, have you ever wondered how rich Garren Stitt is, as of mid- 2019? According to authoritative sources, it has been estimated that Stitt's net worth is as high as $500,000, which at 16 is rather decent don't you think? Undoubtedly, Garren's net worth will increase in the upcoming years, assuming that he successfully continues his career.
Garren Stitt Personal Life, Dating, Girlfriend
What do you know about the personal life of this prominent young actor? Well, Garren has kept this part of his life far away from the public eyes; of course at 16 Garren is still single, and entirely focused on his career.
Garren Stitt Internet Fame
Over the years, Garren has built a decent fan following on social media platforms, especially Instagram and Twitter, though he can also be found on Facebook. His official Instagram page has over 160,000 followers, with whom he has shared pictures of himself from various sets and photo sessions, among other posts. Garren is quite active on Twitter, on which he has more than 11,000 followers, with whom he has spoken about his dreams, ideas, and opinions, all of which you can see if you skip over to his official page. Garren can also be found on Facebook, on which he has around 10,000 fans, however, he hasn't posted anything on site since late 2018.
So, if you aren't already a fan of this prominent actor and aspiring musician, then this is a perfect opportunity for you to become one, just skip over to his official pages, and see what he is up to next, both personally and professionally.
Pictures
Movies
Actor
| Title | Year | Status | Character |
| --- | --- | --- | --- |
| Andi Mack | 2017 | TV Series | Marty |
| General Hospital | 2017 | TV Series | Oscar Nero |
| Rosewood | 2016 | TV Series | Oliver Jacott |
| Is That a Gun in Your Pocket? | 2016 | | Lance Keely |
| Designer Pups | 2015 | | Caden |
| Nicky, Ricky, Dicky & Dawn | 2014-2015 | TV Series | Connor |
| Tom Sawyer & Huckleberry Finn | 2014 | | Young Boy (uncredited) |
| Unusual Suspects | 2014 | TV Series | Kenny Conrick |
| Zombeo & Juliécula | 2013 | Short | Shawn |
| No Ordinary Hero: The SuperDeafy Movie | 2013 | | Sammy the Bully |
| Bukowski | 2013 | | Rick |
| Love Triangle | 2013/I | | Christopher |
| Death Is a Salesman | 2013 | Short | Kid |
| The Lady in Pink Show | 2012 | Video short | Samuel |
| Up in Arms | 2012 | TV Series | Llittle Kid #4 |
| Bear | 2012/II | Short | |
| Girl Crazy | 2012 | TV Series | Young Marcus |
| Morbid Minutes | 2011 | TV Series | Young Tom |
Thanks
| Title | Year | Status | Character |
| --- | --- | --- | --- |
| End of Summer | 2015/II | Short special thanks | |
Source:
IMDb
,
Wikipedia