Who is Grace Boor?
Grace is a social media personality, widely recognized through her presence on TikTok, on which she shares fitness and modeling content. Besides her social media activities, Grace has also engaged in modeling, commercials and brand endorsements, which have contributed to her financial earnings.
🌴❤️‍🔥 pic.twitter.com/yFfiQwNgY4

— Grace Boor ❤️ (@boorgrace19) April 3, 2023
Early Life and Education
Grace was born on 9 September 2002, in Indianapolis, Indiana, but spent most of her childhood in Orlando, Florida, where she was raised alongside her younger sister, Gabriella.
For her education, Grace attended Windermere High School located in Orange County, Florida, where she reportedly received very good grades. From a young age, she showed an interest in performing arts, and she was involved in various school plays and dance performances. Grace's charisma and natural ability to connect with people were evident, and it was clear that she was destined to be in the spotlight.
Rise to Fame
Grace's journey to fame began on social media in which she started gaining attention by posting photos of herself. Her online presence is noted for her sense of fashion and an outspoken personality, which resonated well with her growing audience.
Her social media influence notably skyrocketed on platforms such as TikTok and Instagram, where she amassed millions of followers. On TikTok, she's well-known for her entertaining lip-sync and trendy fashion videos, and on Instagram, she's celebrated for her bold portraits and modeling photos.
Additionally, Grace's profile got a significant boost when she won the title of Miss Windermere Teen USA in 2018. This victory not only amplified her popularity, but also solidified her presence in the public eye, although she wasn't as successful in the Miss Florida USA competition held in March 2019.
Besides her social media and pageantry endeavors, Grace also ventured into modeling, collaborating with renowned brands such as Whavyco, Poutine Los Angeles, Beach Bunny Swimwear, and Tiger Mist.
Grace didn't limit her online presence to conventional social media platforms; she also manages a personal website on which she provides an exclusive peek into her life that's not available on her standard social media platforms, showcasing a level of entrepreneurship in managing and monetizing her personal brand.
One of the aspects of Grace's content that has garnered significant attention is her commitment to promoting body positivity and self-love. She's been open about her own struggles with body image, and has used her platform to encourage her followers to embrace their imperfections and love themselves for who they are.
Modeling Career
Grace's striking appearance, coupled with her substantial social media following, has made her an attractive choice for brands looking to promote their products and services. She's utilized her platforms, particularly Instagram, to showcase her modeling skills, posting professional photoshoots and brand-sponsored content.
In the last couple of years, Grace has worked with popular clothing brands such as Fashion Nova, Guess, and Pretty Little Things, modeling their garments on social media. She's also been doing sponsored content for several non-fashion companies, including Bluechew and Make Watersports.
Given her trajectory and the growing trend of brands collaborating with influencers, it's likely that Grace Boor's modeling career and brand partnerships will continue to expand. Her influence provides a valuable platform for brands, while also offering her the opportunity to diversify her content and reach a broader audience.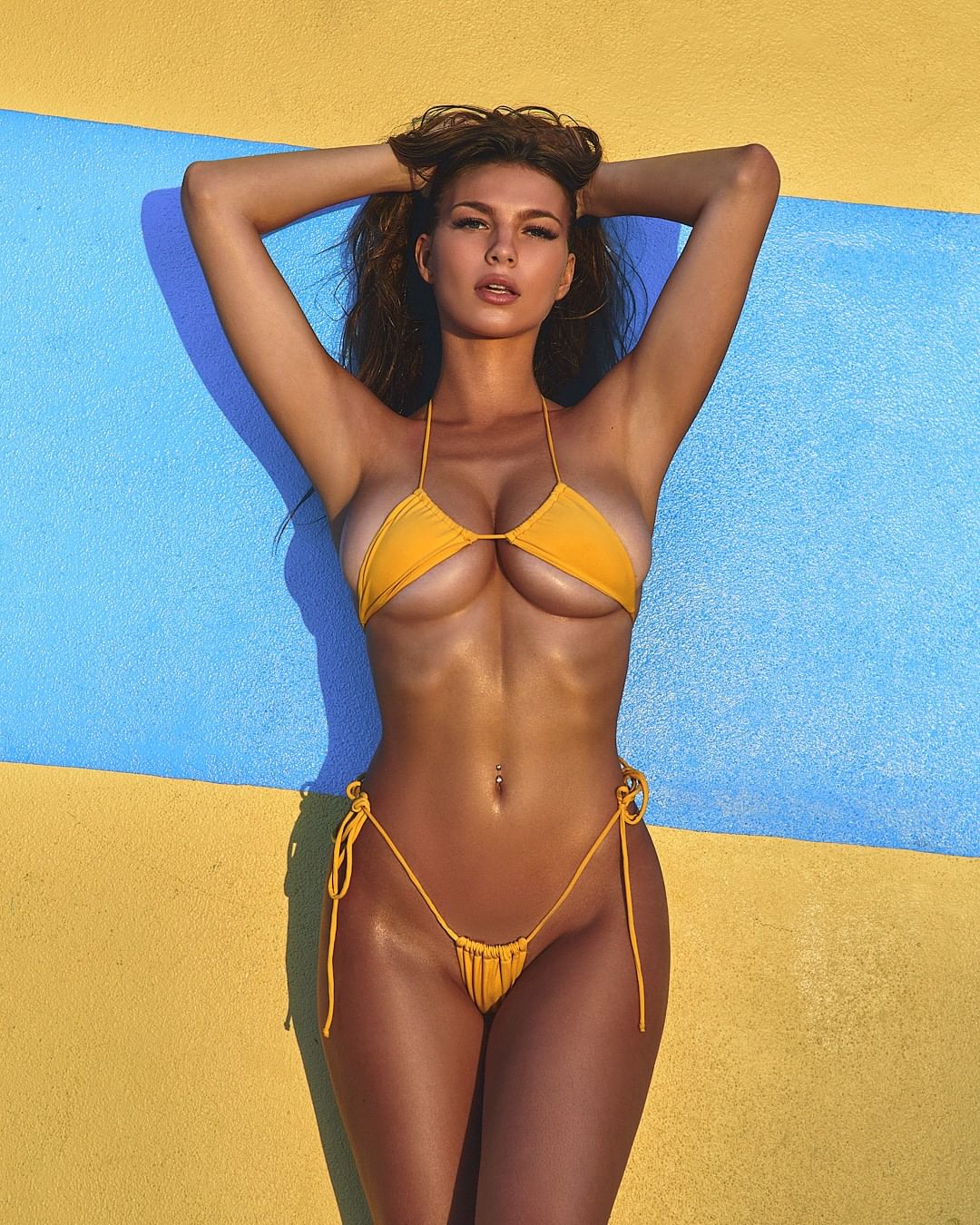 YouTube Channel
In addition to her presence on the other social media platforms, Grace launched her self-titled YouTube channel in August 2020, which has amassed more than 25,000 subscribers, while her videos have been watched over 1.5 million times. Grace is known for her bikini try-on videos, although she's recently pivoted to posting more short-form content.
Her most watched video to date is entitled "GRACE BOOR BIKINI TRY ON HAUL", which numbers more than 780,000 since it was uploaded in 2022. Another popular video on her channel is "MOST ASKED QUESTIONS ABOUT ME: Q&A", in which she revealed some previously unknown facts about herself, a different side of her personality to her fans.
Love Life and Relationships
As of 2023, Grace is in a relationship with John Grillo, an American model and entrepreneur who is the owner of Grillo Watches and Whavyco Swimwear. The couple has been photographed together, solidifying their relationship status publicly. Besides John Grillo, there have been rumors about Grace dating Isaak Presley, the proprietor of the Repulse Agency, although Grace hasn't commented on these rumors.
Hobbies and Interesting Facts
Grace advises both kids and adults to ignore negative comments online. In a world where the internet can be filled with mean-spirited individuals, she believes it's essential not to pay attention to such negativity, portraying a mature approach to handling cyberbullying and online criticism.
When asked about her biggest career goal, Grace says that she would love to become a "Sports Illustrated" cover model.
Her favorite food is sushi, particularly avocado peanut butter roll, which is popular in California.
Grace is also known to be a huge animal lover, though specifics about her favorite animals or if she owns any pets are not provided.
She loves travelling, and has visited several exotic destinations such as Bali, Thailand, and The Maldives. However, she still states that she loves her home state of California, spending time at the local beaches and visiting the Disneyland Resort.
Grace enjoys watching movies in her spare time, particularly romantic comedies, with some of her favorites being "Mamma Mia!", "When Harry Met Sally", and "Pretty Woman".
Age, Height, and Net Worth
As of 2023, Grace Boor is 21 years old. She is 5ft 3ins (1.6m) tall and weighs roughly 110lbs (50kgs), while her vital statistics are 36-28.36.
Her net worth has been estimated to be more than $1.7 million, coming from her modeling work, commercials, brand endorsements, and social media earnings. With her ever-growing popularity and diverse skill set, the future looks promising for Grace, as she's well-positioned to expand her brand and explore new opportunities.