It's impossible to watch "Mountain Men" and not become completely enthralled by its extraordinary cast members and their stories. Ever since the show's premiere in 2012, "Mountain Men" has shown us the best and the worst of living a life outside of the box, always giving an honest but interesting view of life up in the mountains in several remote places throughout the US.
With that said, there's a particular cast member who not only turned into a fan favorite in no time, but also became a distinctive presence for over 10 seasons of the show. His name is Tom Oar, a resident of the Yaak River area in Montana, and a man unforgettable to his audience.
So what is Tom Oar doing now? What is the latest news about his health, and is he still in "Mountain Men"? Stay here to discover it!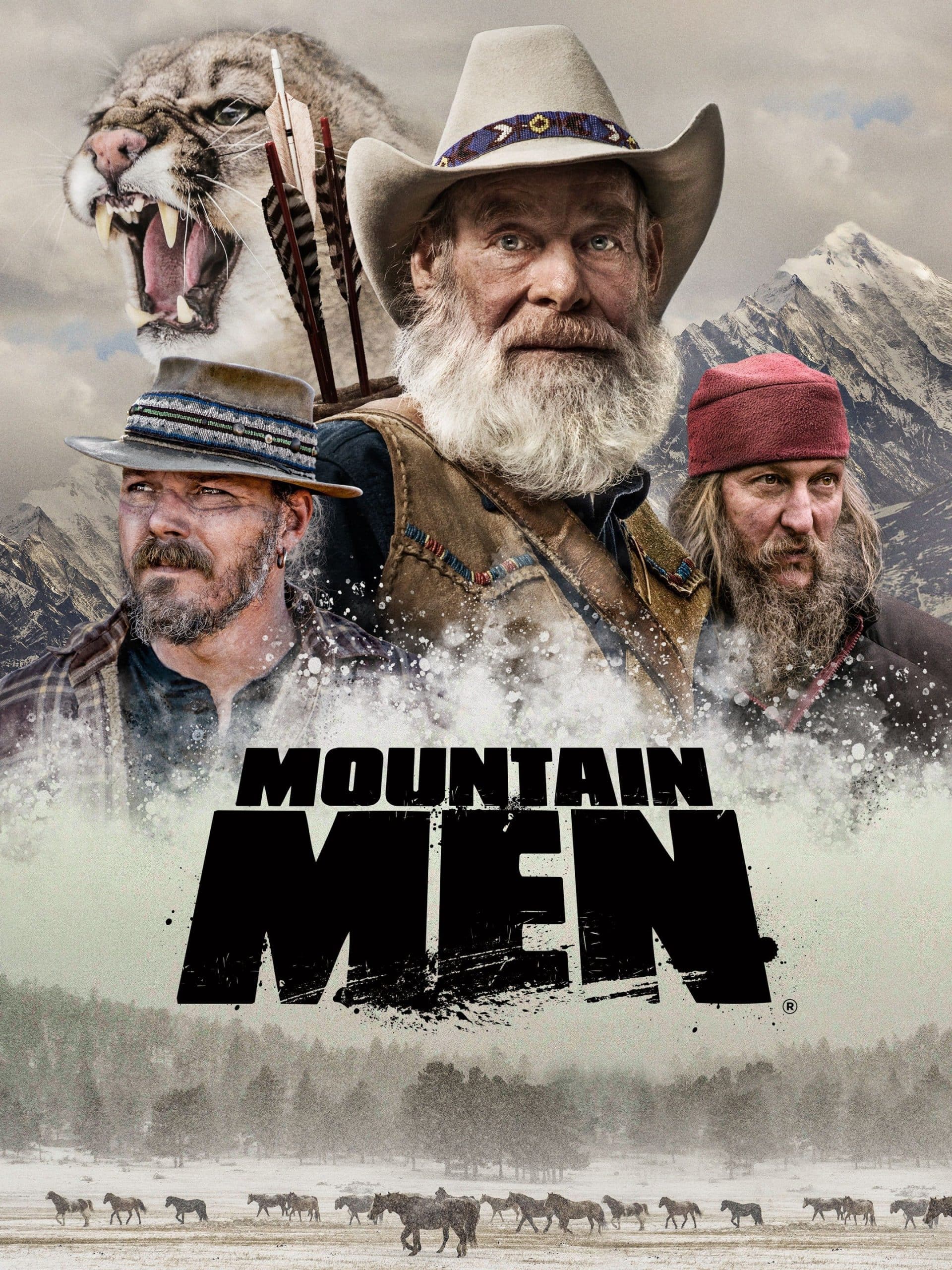 Health Update
Though life is sometimes good for the stars of "Mountain Men", living off the grid implies that the unexpected is often likely to happen. That's exactly what happened to Tom Oar, whose health problems became known during the show's 11th season, premiered in 2022.
As his wife Nancy affirmed in front of cameras, Tom's health issues came out of nowhere, with them realizing something wasn't good when he woke up in the middle of the night, experiencing shortness of breath. Soon after, Tom had some health tests which determined that fluids were 'settling in his lungs' because his heart wasn't pumping with enough strength. As Tom admitted in the show, he'd never suffered from any type of health complications before, making the whole situation truly surprising.
To discover the cause of those issues, doctors monitored Tom's heart for a while, but the most difficult part for him was to 'slow down' his lifestyle as a way to prevent further health issues under his doctors' recommendation, describing the situation as a 'bummer'.
While the season closed with promising news, as Tom was prescribed a medical treatment meant to help his heart recover its strength, we'll have to wait until a new "Mountain Men" season premieres to know how his health is going these days.
Was Tom Moving To Florida?
As seen during the end of "Mountain Men"s second season, Tom and Nancy Oar had strongly considered retiring to Ocala, Florida, where his son Tom lives. Despite the couple's deep love of nature and the lifestyle they've worked so hard to establish in the Yaak River area of Montana, they were also quite doubtful about how wise it would be to keep on living off the grid during their older age.
Though moving to Ocala would allow Tom to spend more time with his family and enjoy warmer weather, it also meant that trapping and harvesting his food would no longer be an option for him. That was disheartening for a man who at that point had lived 35 years in the mountains of Montana, as Tom told Ocala StarBanner: 'Sitting on the porch reading a newspaper is something that doesn't appeal to me at all. I don't want that kind of retirement.'
Despite how Tom's retirement seemed to be a big possibility back during the "Mountain Men" second season aired in 2013, the topic hasn't been talked about since then. However, given the health issues Tom has been going through in recent times, it wouldn't be surprising if his possible retirement will be brought up again by the show.
Why Does He Live In The Mountains?
While for most people a lifestyle off the grid is seemingly unthinkable, it was just the natural course of life which led Tom Oar to choose this path. After spending his youth rodeoing and having lots of adventures outdoors, Tom realized that normal life wasn't something he wanted to pursue.
That idea was fueled by his fascination with the past, enthralled with history and old people's stories, along with the fact he feels that he was born at least 200 years too late, as he told American Cowboy in 2013. When asked who are the people who inspired him to not give up on his dream of living off the land, Tom mentioned Joe Meek, Jim Bridger, and Jedediah Smith.
Tom Oar is our #MCM because he's a wild man to the core. #MountainMen pic.twitter.com/R52LNIpYZy

— Mountain Men (@MountainMen) April 13, 2015
Following those ideas and the example of some friends who had been living in Troy, Montana for a while, in the late 1970s Tom and Nancy left their native Illinois to move to their then-recently bought acre and a half of land in the southern mountain of Montana. They bought their cabin by themselves and have been peacefully living there for four decades now, learning to trap, harvest food and dodge the extreme temperatures and other challenges which come with living in the place.
Was Tom A Cowboy?
Tom Oar's current lifestyle up in the Montana mountains near the Yaak River might look just too extreme and risky for most people, so it's unsurprising to find out that Tom's youth was even more dangerous than what he does nowadays.
As Tom said during an interview with Eden Prairie Lifestyle, some of his earliest memories in life consist of learning how to ride horses at seven years old alongside his brother, and getting a green light to roam wherever he wanted to. As years passed, that hobby turned into a full-fledged passion for rodeoing, which was strongly supported by his parents, who dropped him themselves on 'the edge of town,' as he rode his way to the rodeo arenas in Ohio at only 15 years old.
Thanks to his confidence, fearlessness, and encouragement from his family, Tom became a champion cowboy known around the country. However, his glory times ended at 35 years old, when an arena accident with a bull called Woolly Bugger resulted in Tom suffering a concussion. It was a scary moment which was left engraved in Tom's mind and changed the trajectory of his career, resulting in his retirement from the dangerous sport in the 1970s.
Despite how terrible that incident was, it was what eventually led Tom to follow the path of a self-sustaining and off-the-grid lifestyle, becoming the person we have come to love now.
Will Tom Leave The Show?
It's unclear if the recent issues with Tom's health will lead to his retirement, but he and Nancy have been managing other challenges thrown their way just fine for a long time. That includes facing extreme weather, the difficulties of finding food, and the dangers of facing wild animals.
There are also financial difficulties which are less talked about, as Tom and Nancy's lifestyle makes it hard for them to gain lots of money on a daily basis. To sort out those issues, Tom sells his animal pelts and tanned skins at local fairs, using no internet or any other technological means of promotion to make his living.
All in all, Tom Oar and his wife Nancy seem very content with their current lives and with appearing in "Mountain Men", making the possibility of them changing their lifestyle and the show for a life in the city very unlikely.